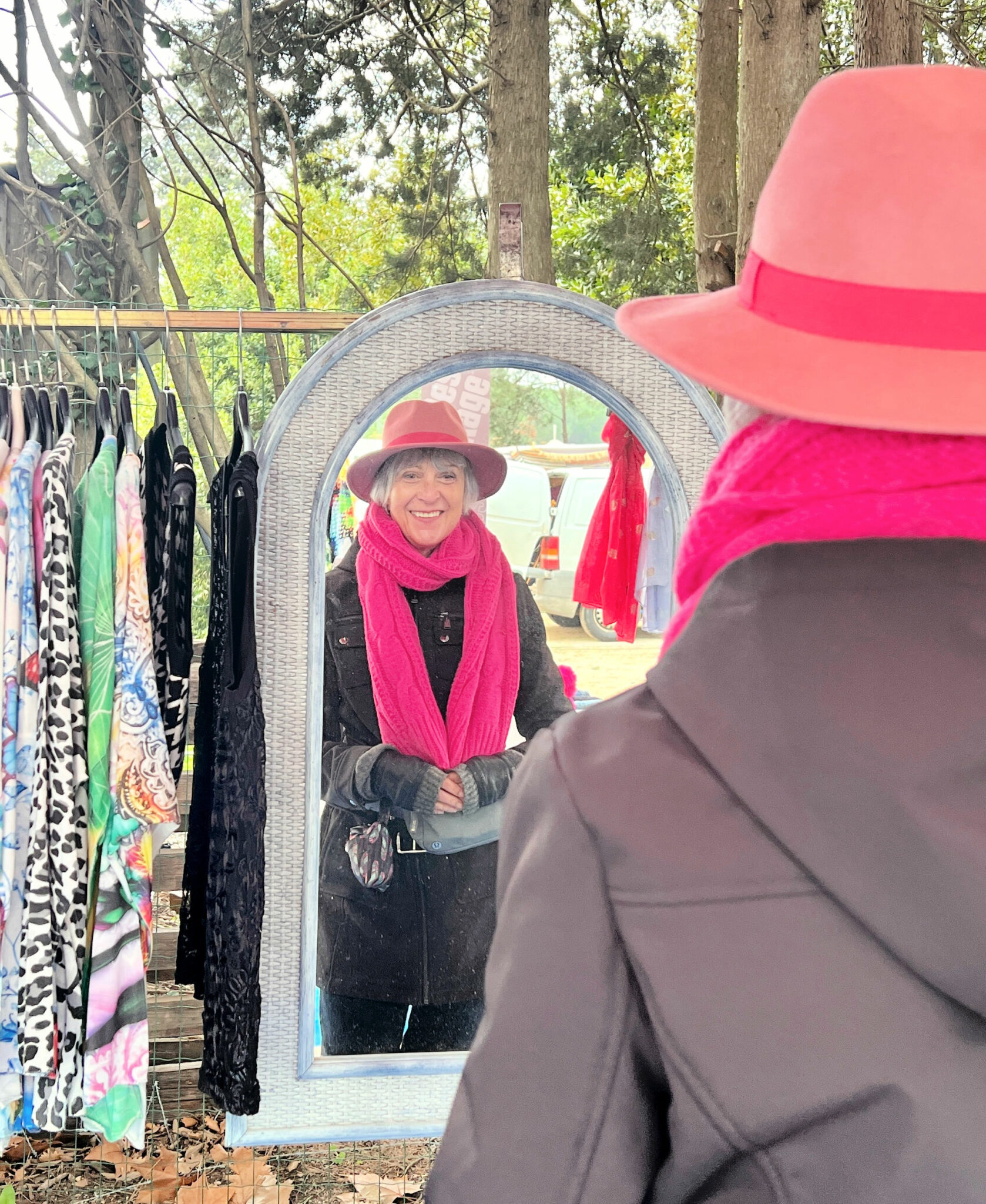 Whenever we come down to the South of France one of my favourite pastimes is to plan a visit to the local brocante. These are normally held on a Sunday however there are often mid-week ones in the local village on a Wednesday or Thursday. Over the years I have picked up many lovely pieces of furniture such as desks, tables, bedside cabinets and mirrors. They often need some care and attention such as repairing and repainting. If buying wood you also need to check for woodworm and if necessary treat it with specialised products.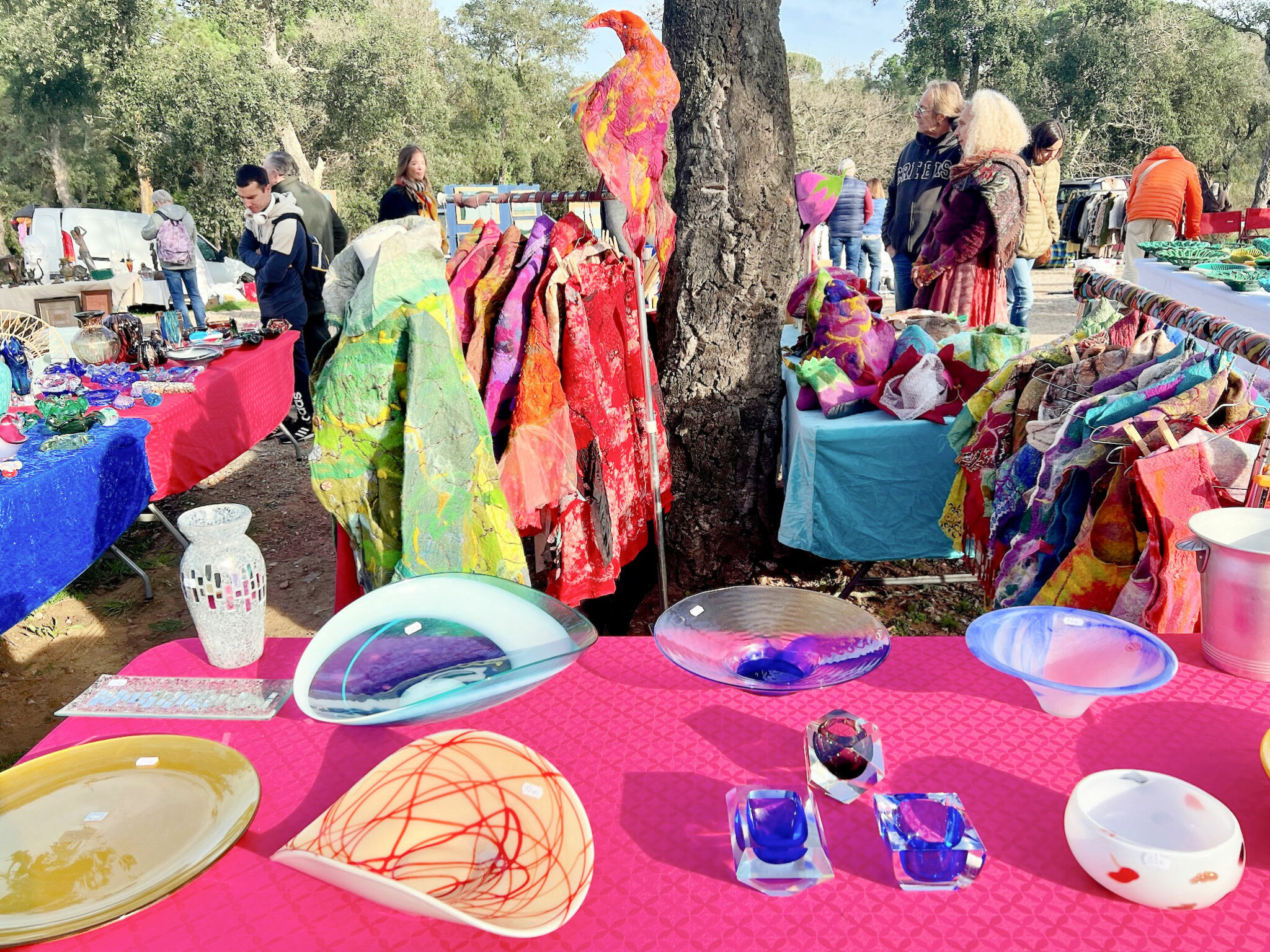 Other items I have bought over the years have been plates, and dishes. I particularly like the lovely decorated glass dishes.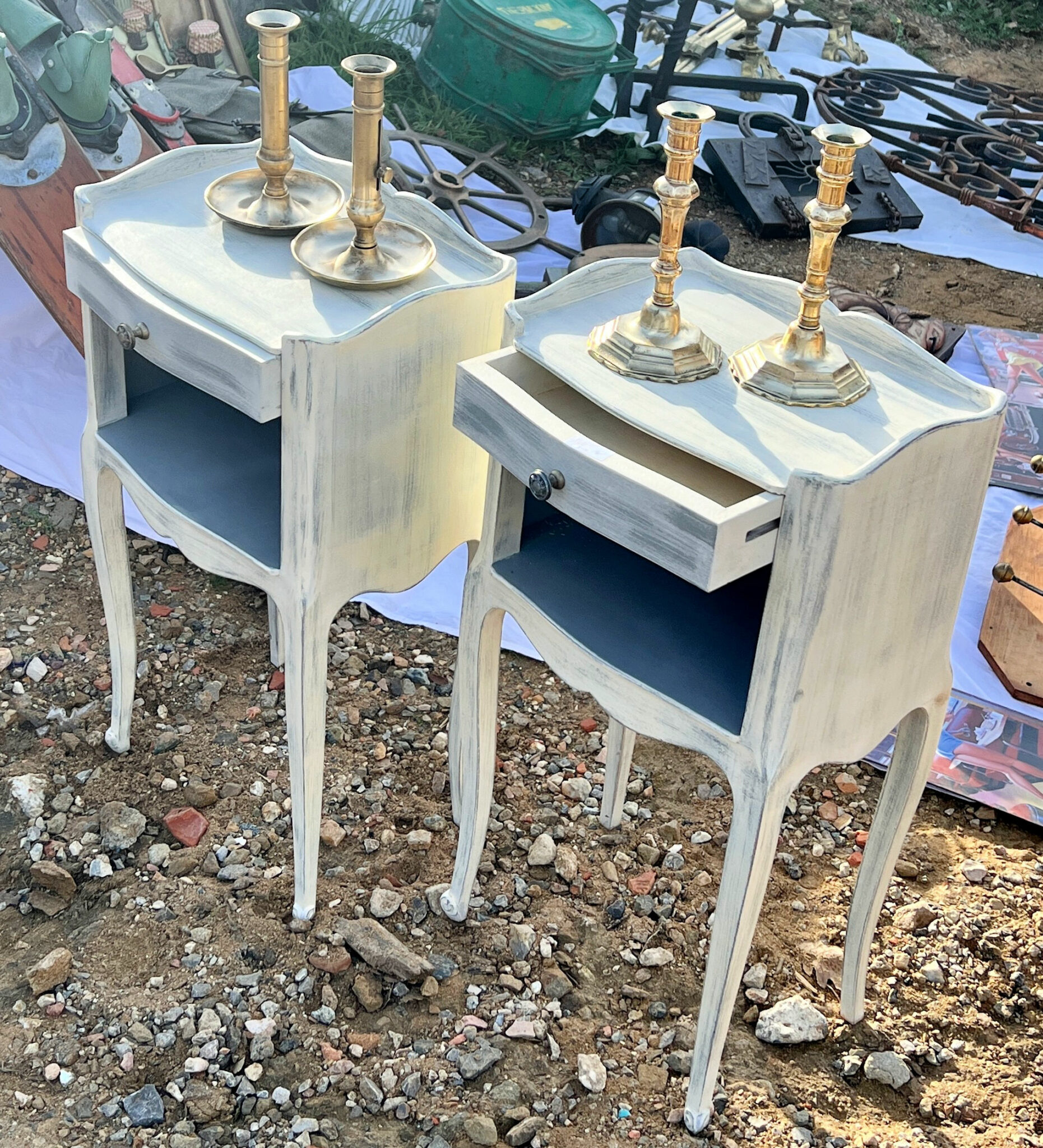 I have bedside tables very similar to the ones above. These ones look as though they are in good condition and have recently been painted.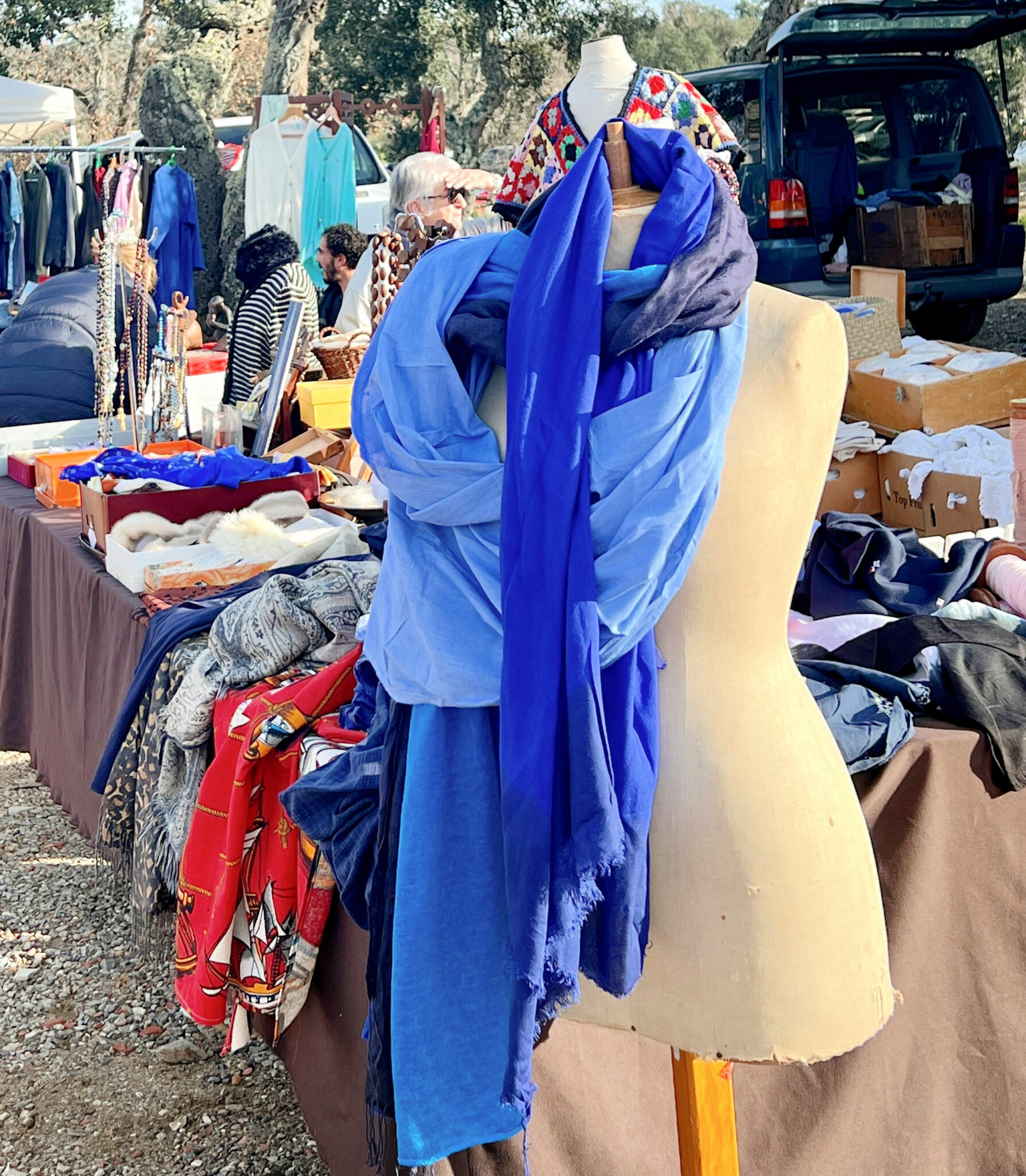 I always like to rummage through the scarf stalls. Many of them are vintage. Again you need to inspect them carefully and check that there are no stains or holes..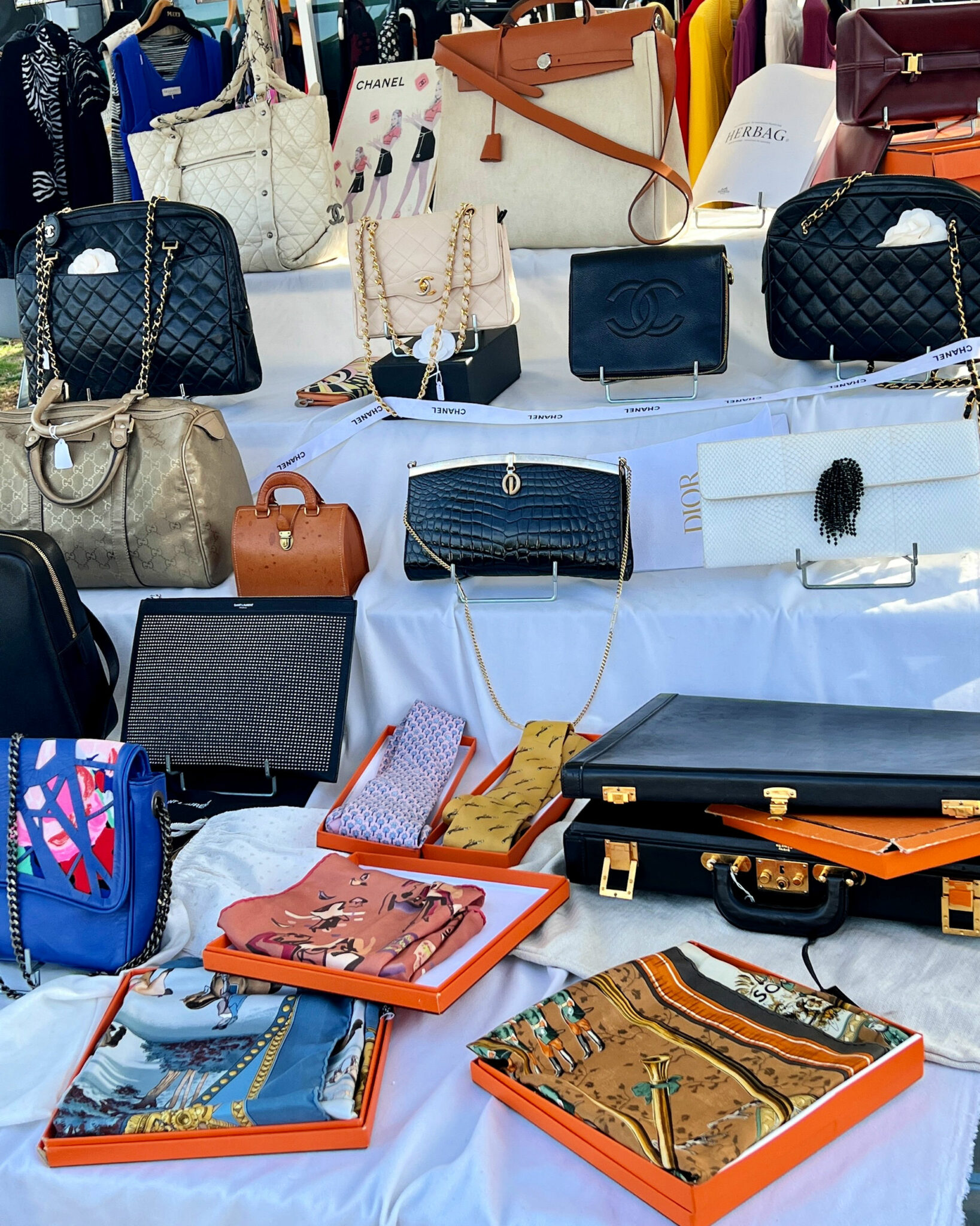 There is usually a stall selling vintage handbags and scarves. I have a friend who has a wonderful collection of designer bags all bought from the brocantes over the years. Etsy has a good selection. Etsy also sells vintage scarves.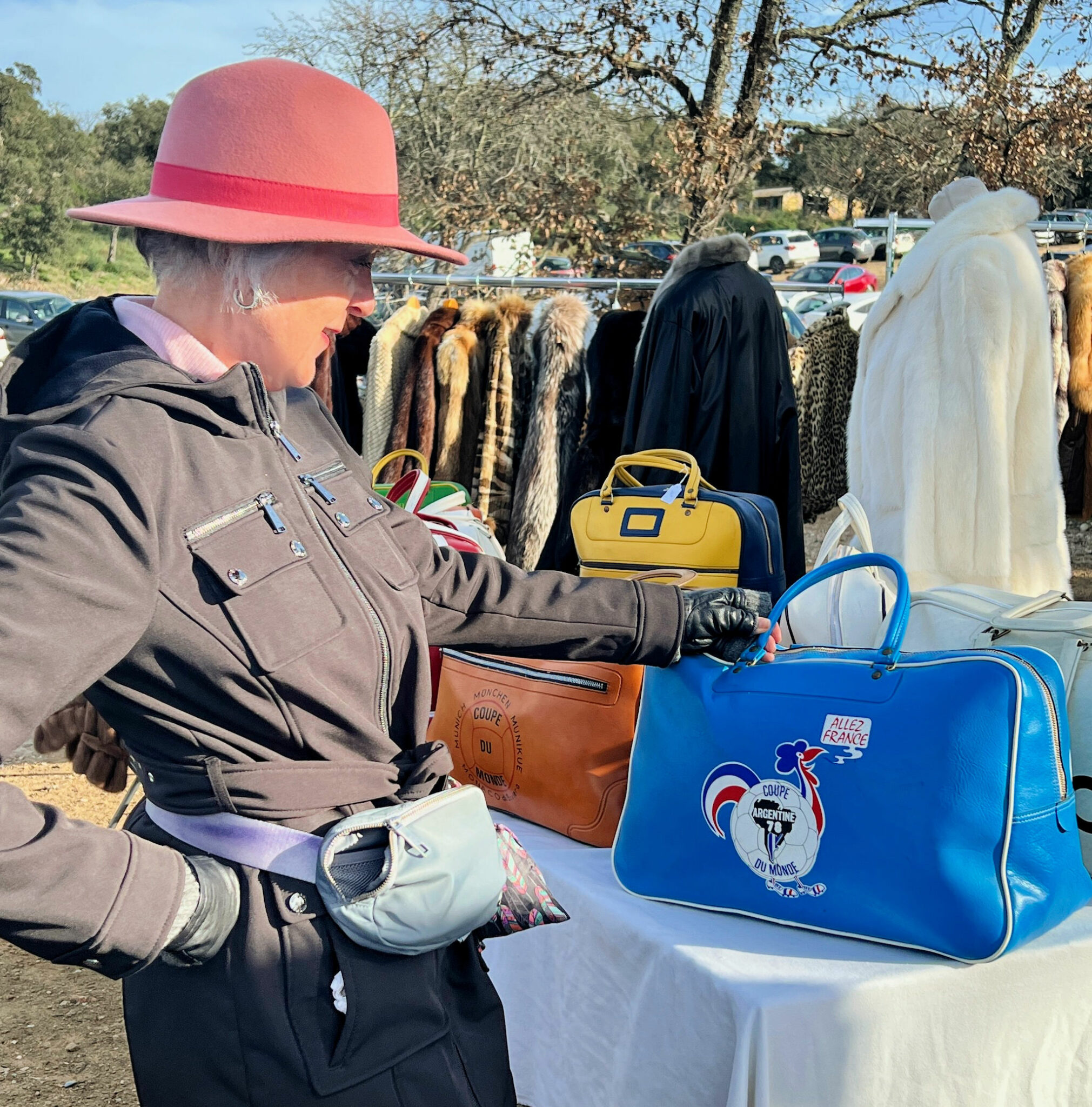 1960s/1970s airline travel bags. Those were the days when you travelled in style.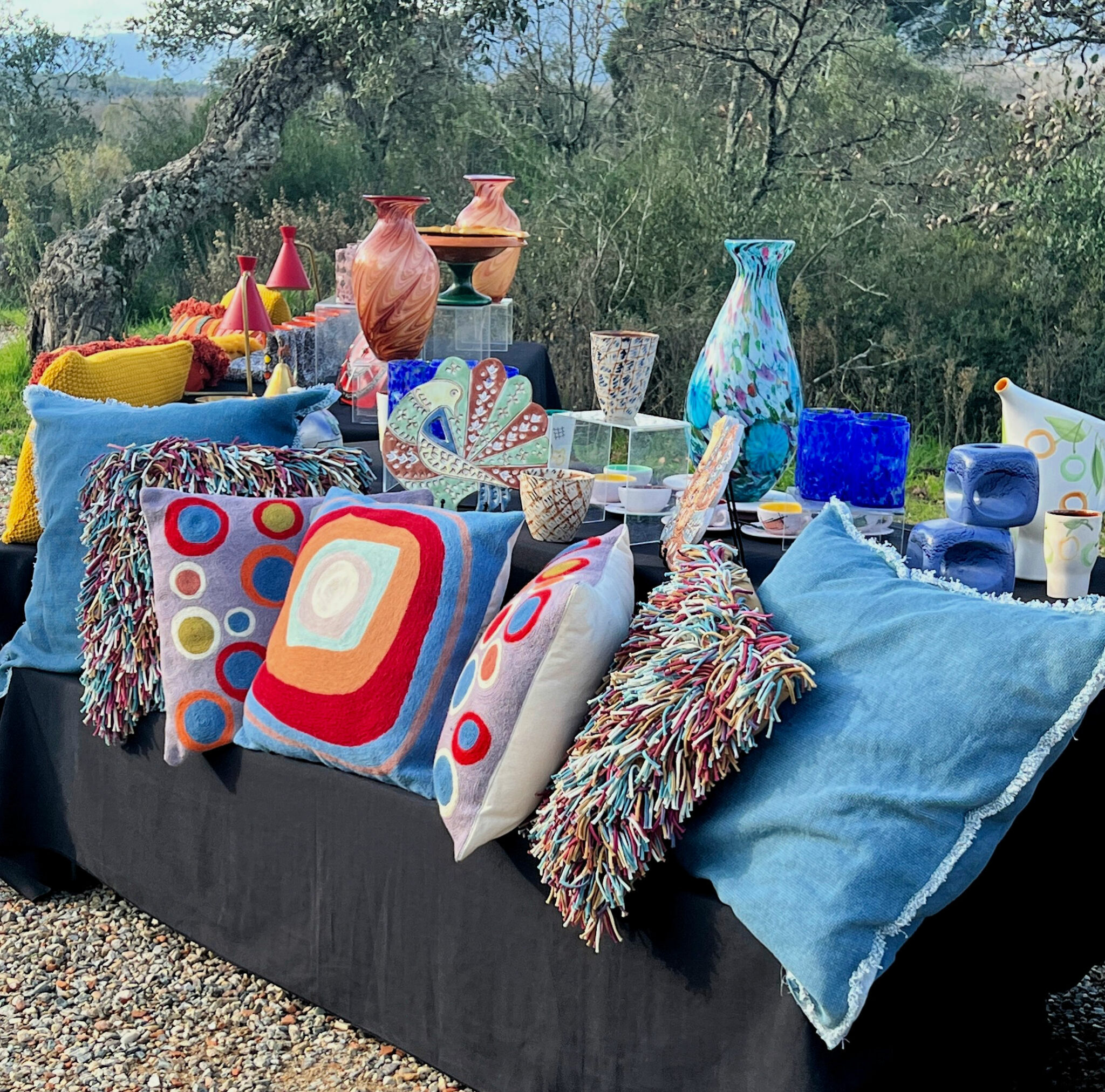 Finally some gorgeous colourful cushions.
Decorative cushions and bowls:
You might like to check out a couple of my previous visits to the local brocantes here and here.
MOVING HOUSE SCARF SALE AT CHICATANYAGE SCARF SHOP
As we will be moving house in just over a week's time I have reduced the remaining stock in our scarf shop. Our 100% cashmere scarf/shawls and our 100% wool scarves are great bargains and as the weather is still cold they will be a useful addition to your wardrobe.