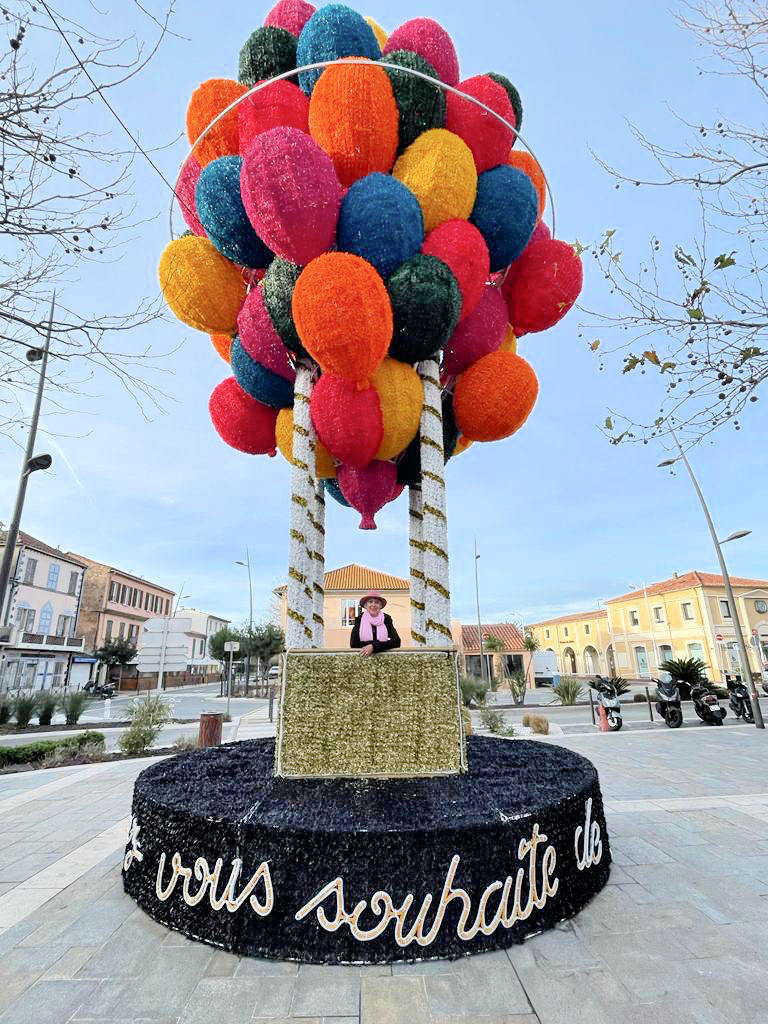 After a long absence a warm hello to all my faithful readers and a very belated Happy New Year. The reason for this recently empty space is that as soon as we arrived in Grimaud just after Christmas my husband and I both went down with the dreaded coughing cold. I had it particularly badly and seemed to cough day and night for about two weeks. Luckily they have excellent pharmacies in France and I was able to buy some soothing cough medicine. I am now nearly fully recovered and am building up my strength with walks on the beach and in the vineyards. I did manage to go with friends for a tour of St. Tropez market last Tuesday. Below are some photos of stalls that caught my attention.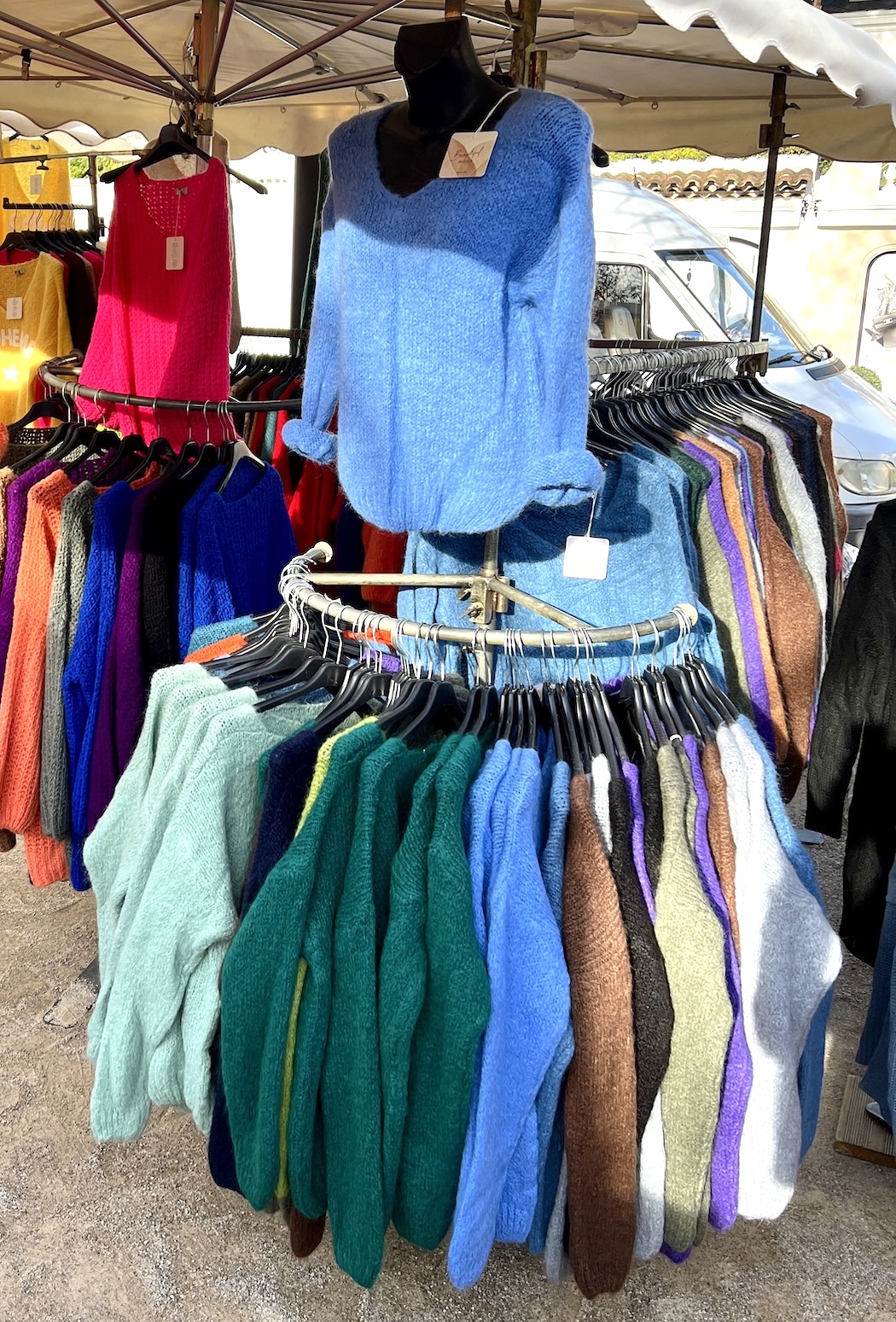 Some cosy sweaters in vibrant colours. We have needed sweaters recently as the mistral has been blowing on several occasions.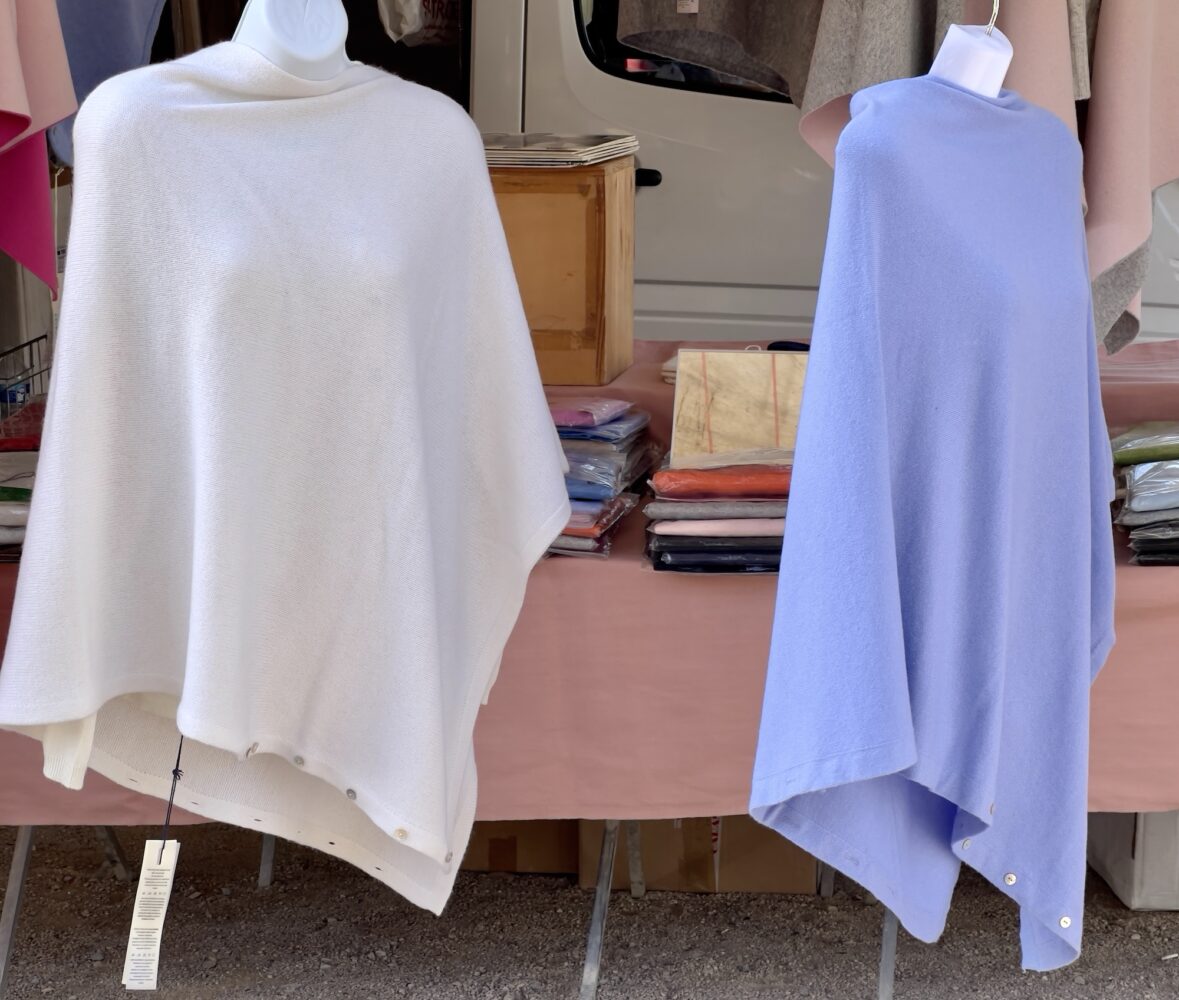 Cashmere ponchos in a variety of colours.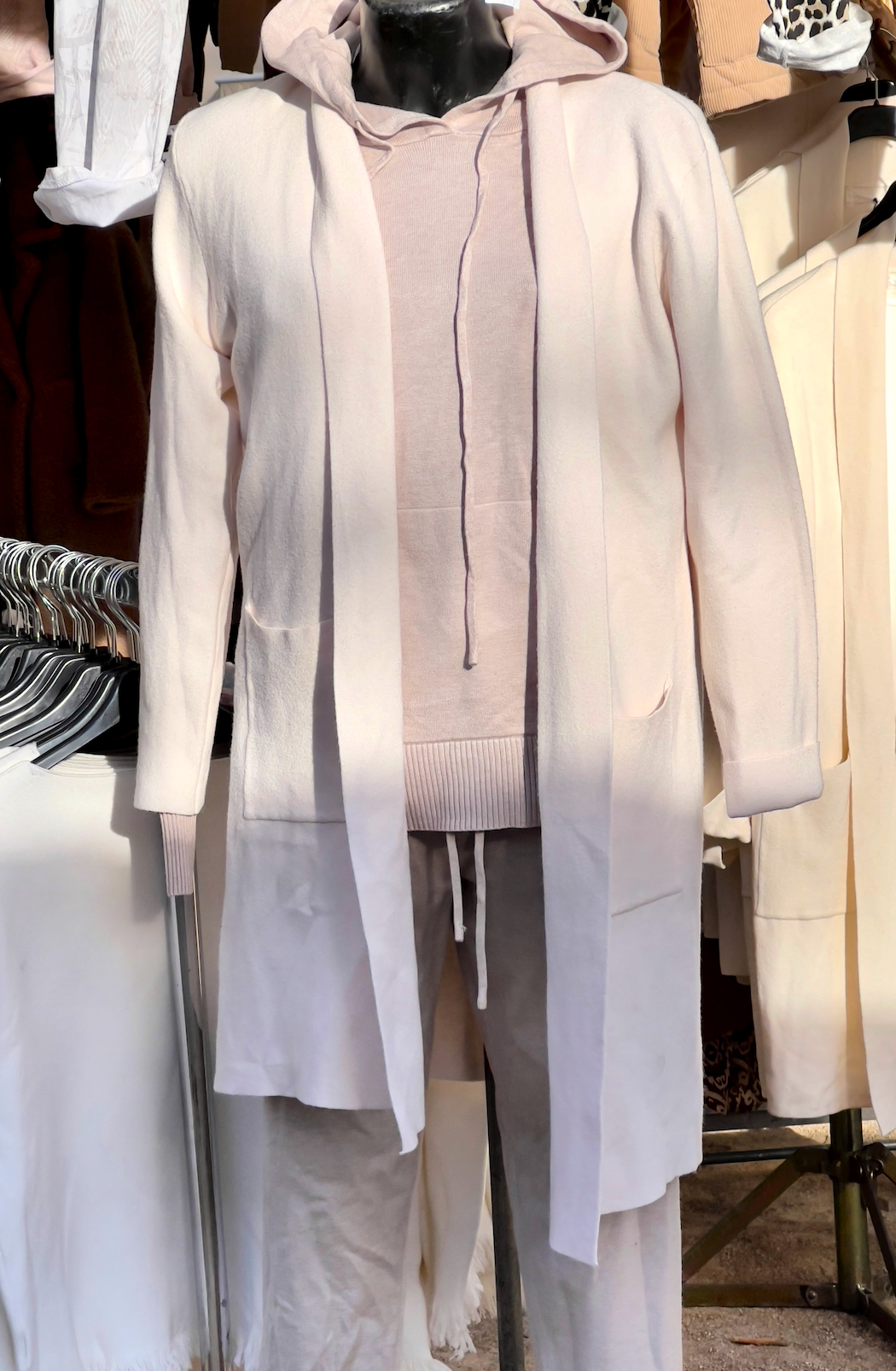 I saw quite a few chic french women wearing neutral colours often with the addition of a brightly coloured scarf.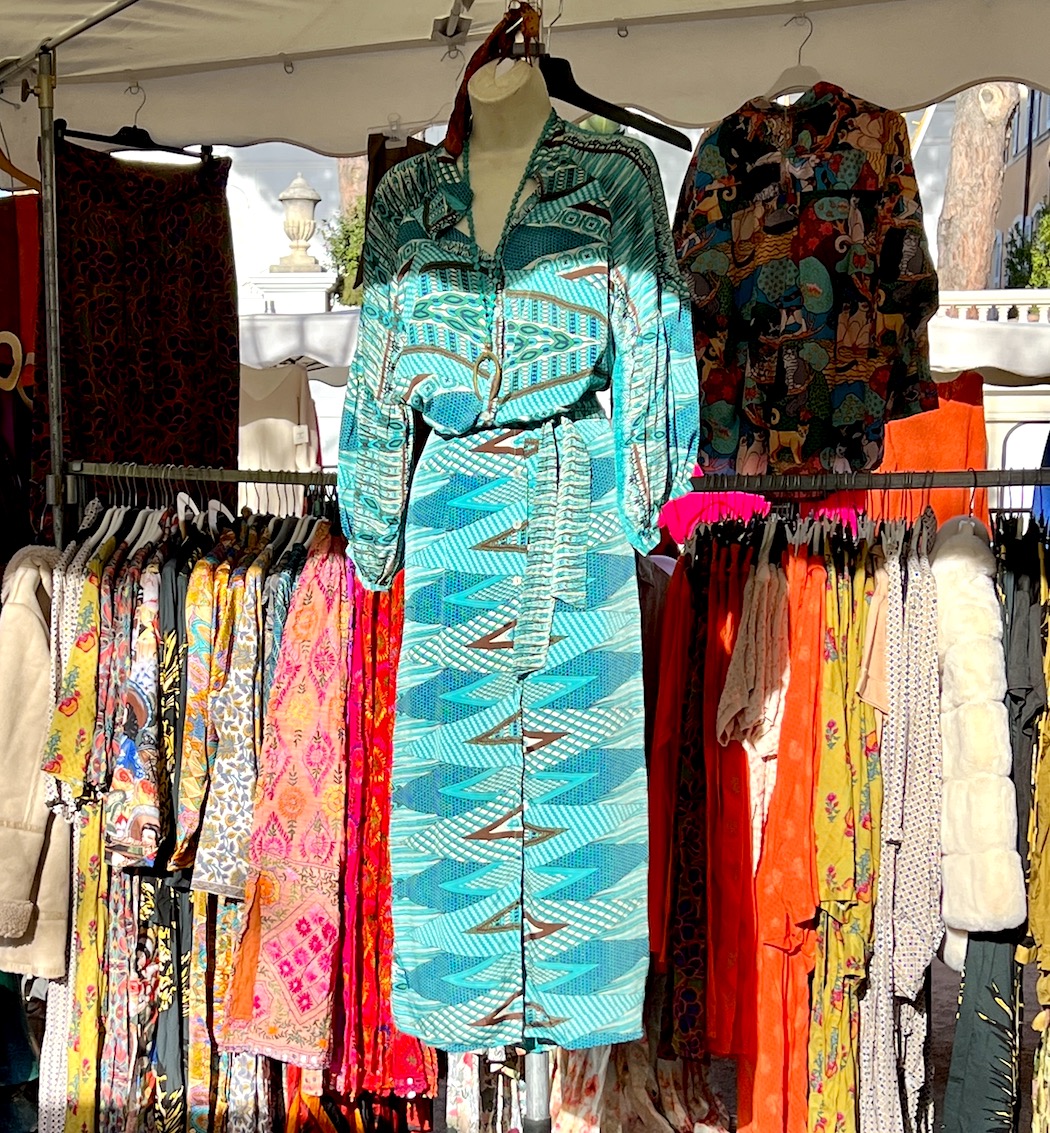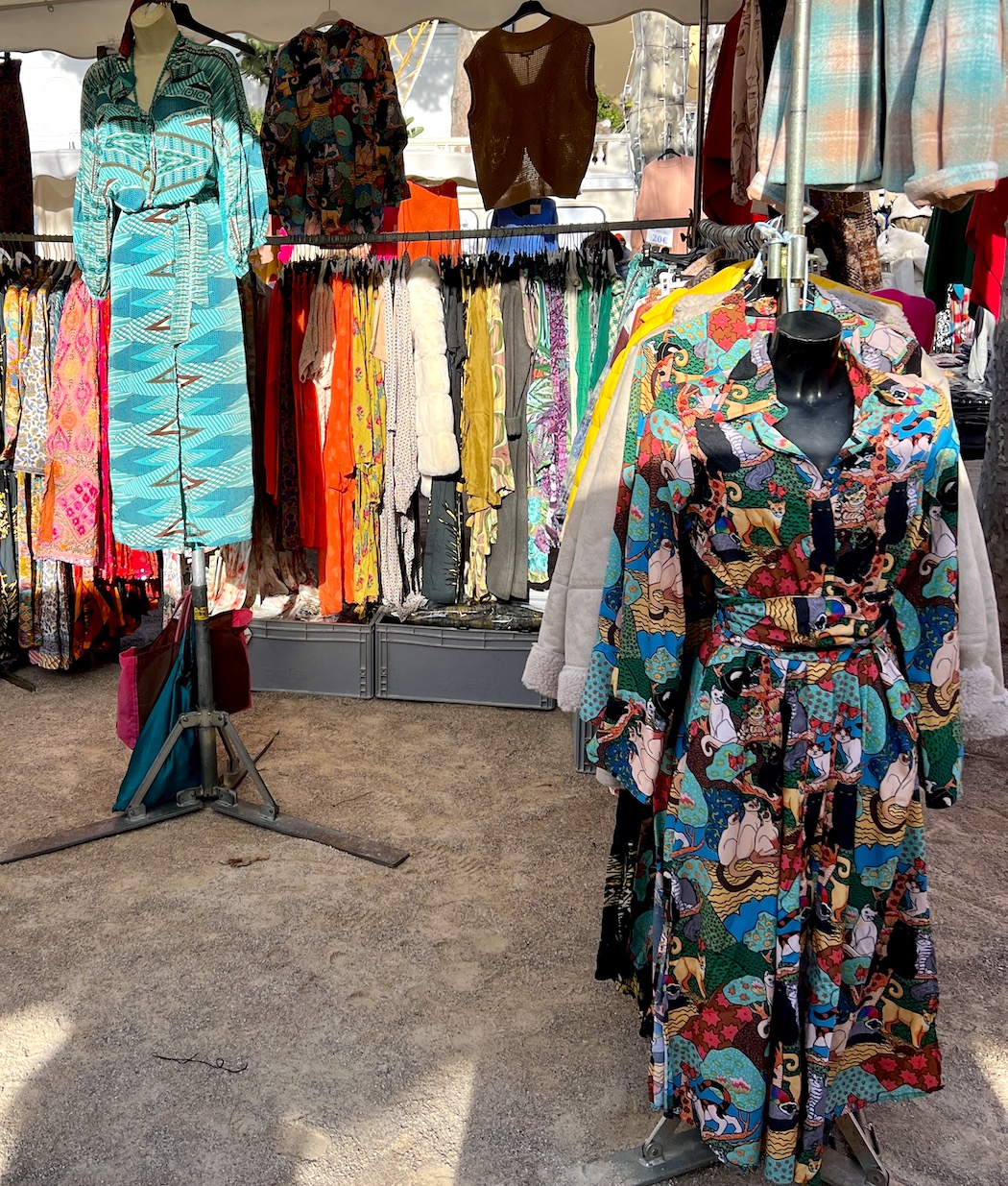 This was one of my favourite stalls. Brightly coloured maxi dresses in a variety of prints and colours. Quite a few of the styles below are reduced in the sale.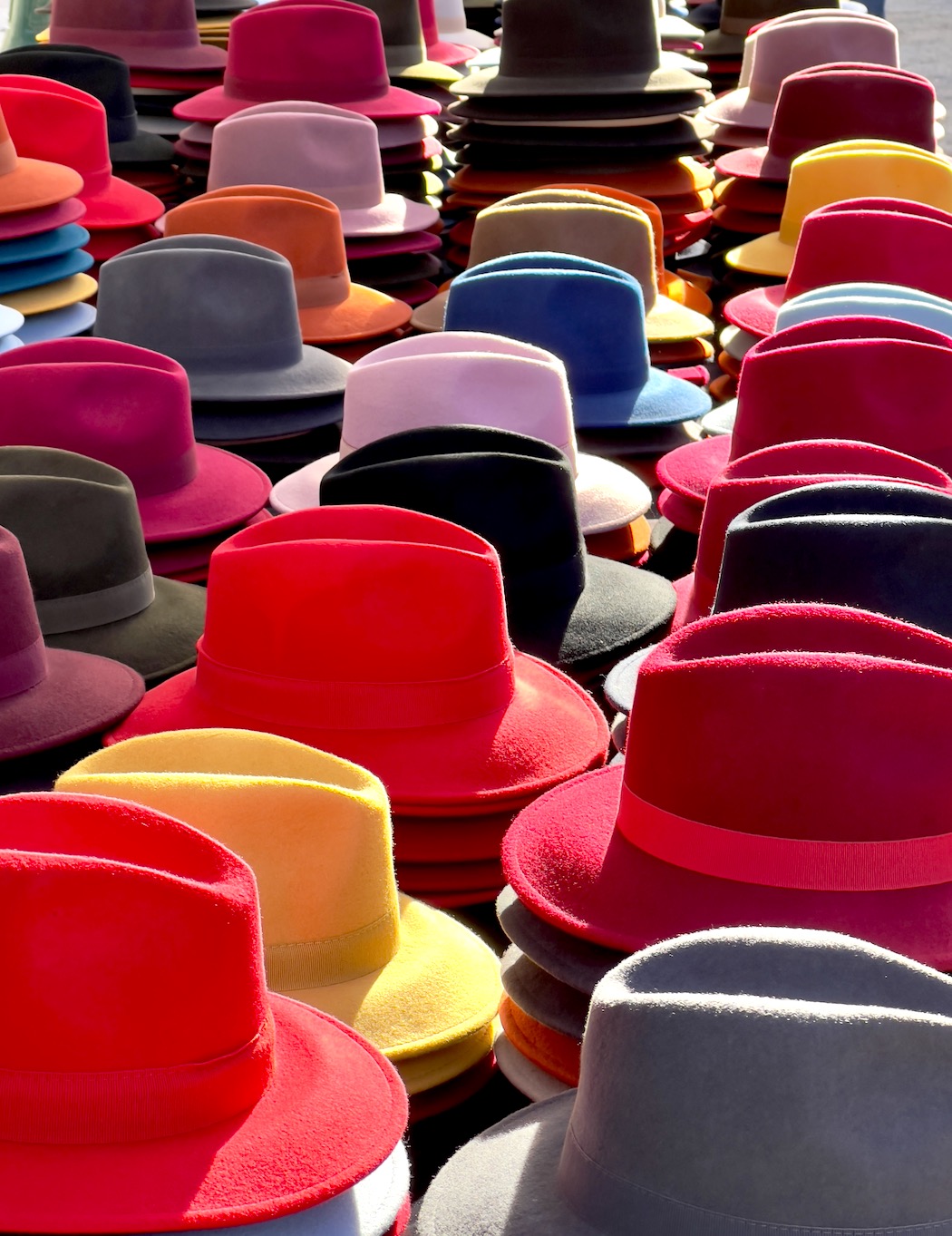 This hat stall is always one of my favourites. I have acquired a collection over the years. I am wearing my pink one in the balloon photo.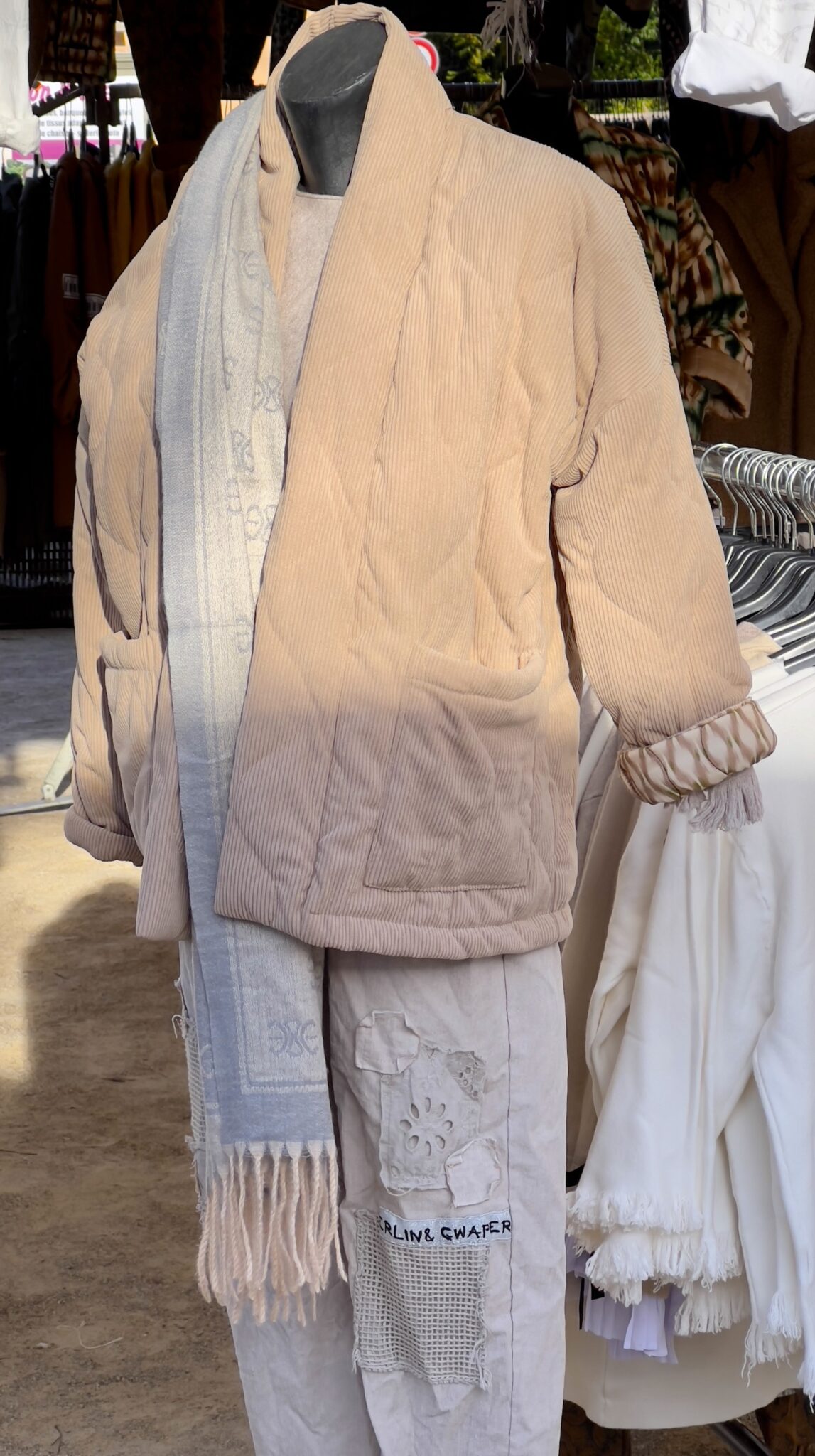 Neutral colours again. I think that this padded jacket would be extremely useful at this time of year.
You can check out more posts on St.Tropez market here and here.