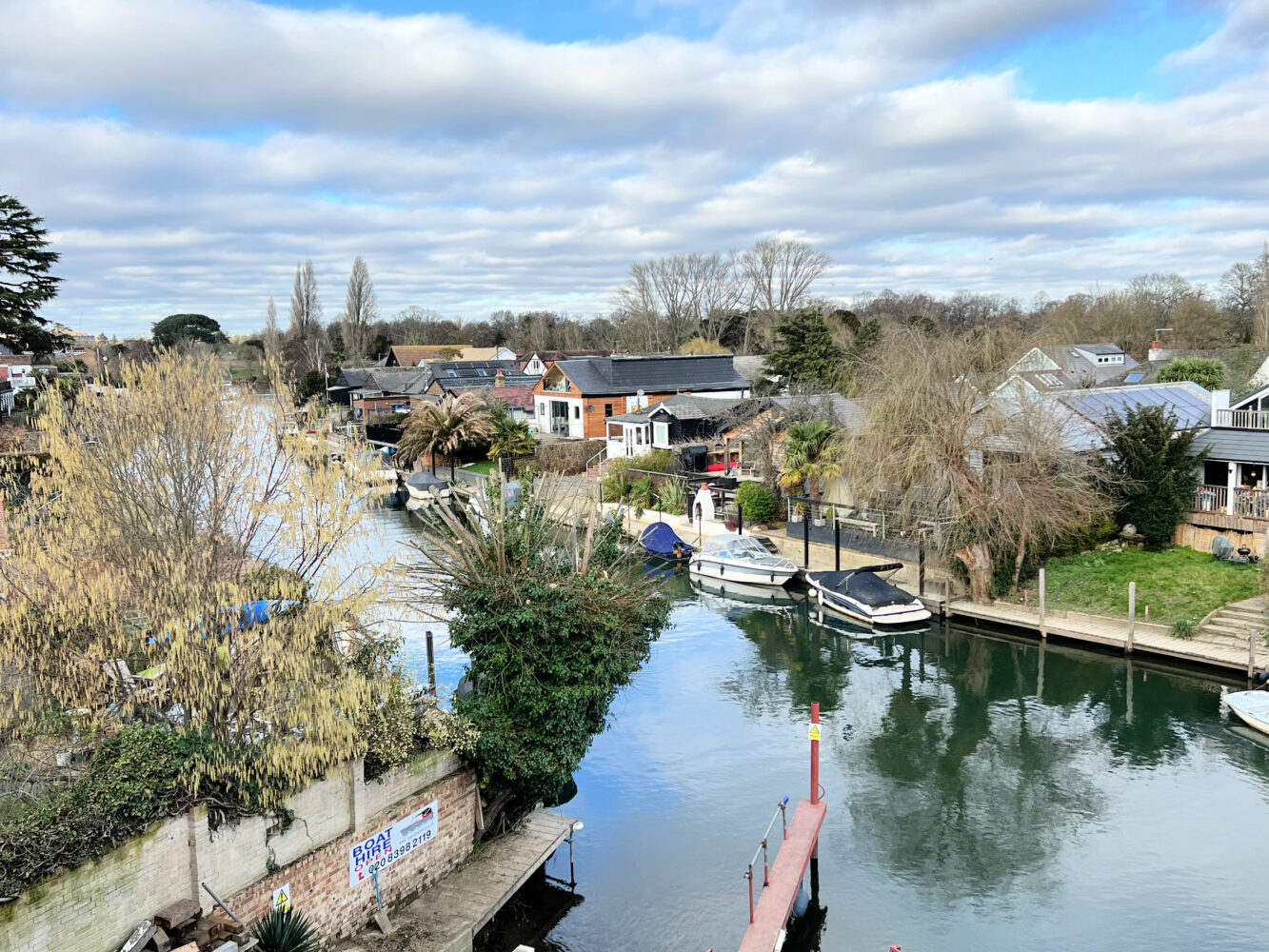 News views and moving house. Well, it has been a long and stressful journey but we have finally moved into our apartment in Thames Ditton overlooking the river Thames. I am feeling fairly exhausted mostly due to the paperwork involved in moving house, registering with the council and changing all the utility bills has taken me hours. Everything is digital now I don't know what you would do if you were not very savvy with IT.
We still have a lot of work to do unpacking boxes, building cupboards, lighting, plumbing and generally moving furniture around.
News views and moving house – View from our dining room window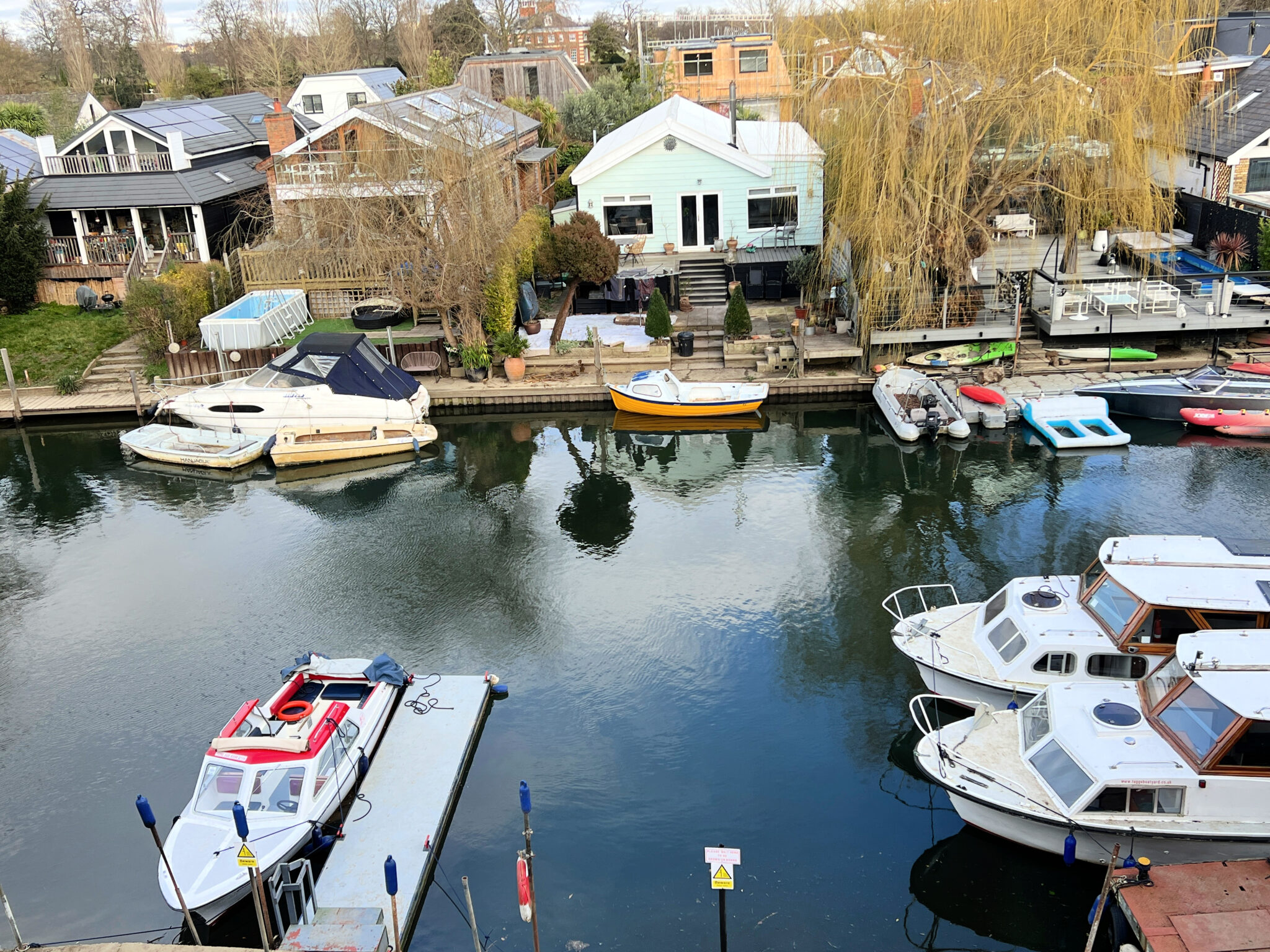 When I get too overwhelmed I sit in an armchair and stare at the boats on the river.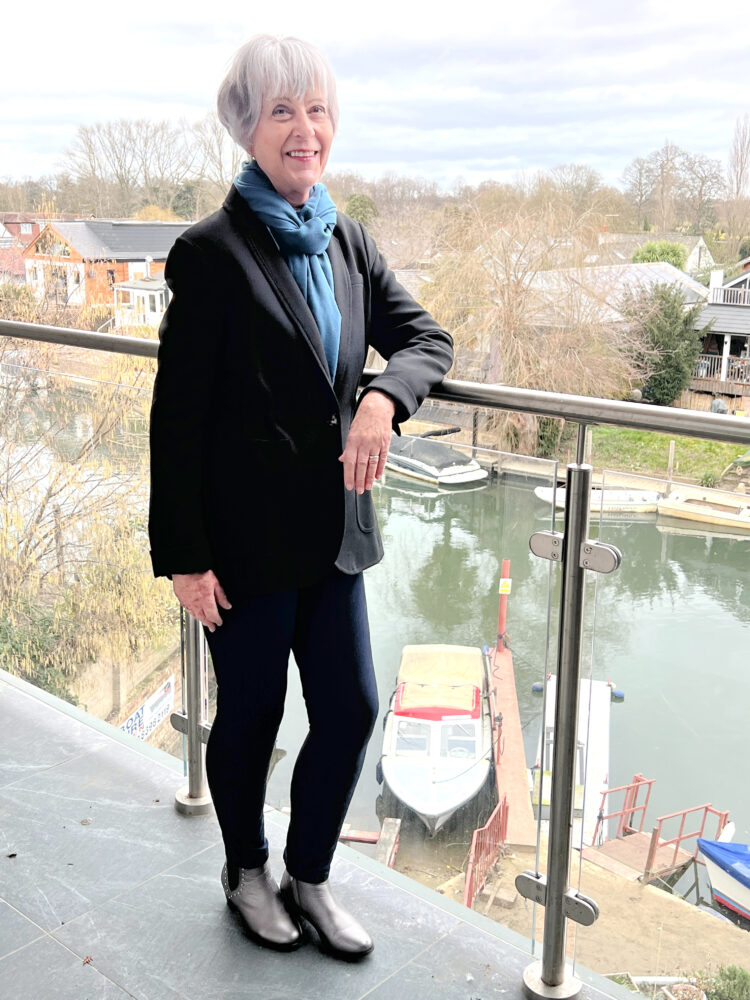 I did manage to take some time out to get my hair cut last week.
Above I am wearing my black jacket from MeandEm (about 4 years old). I do love their tailoring. Their prices are highish however they use good fabrics and I would classify their clothes as investment dressing—their current collection of blazers.
More blazer options:
The elasticated waist trousers I am wearing are many years old. I wear them for travelling as they are so comfortable.
Similar styles: Many offer sizes from 8 to 20+
I will be back shortly with a review of the new Spring 2023 fashion colours plus I will be visiting The Bentalls centre to check out what is actually in the stores.