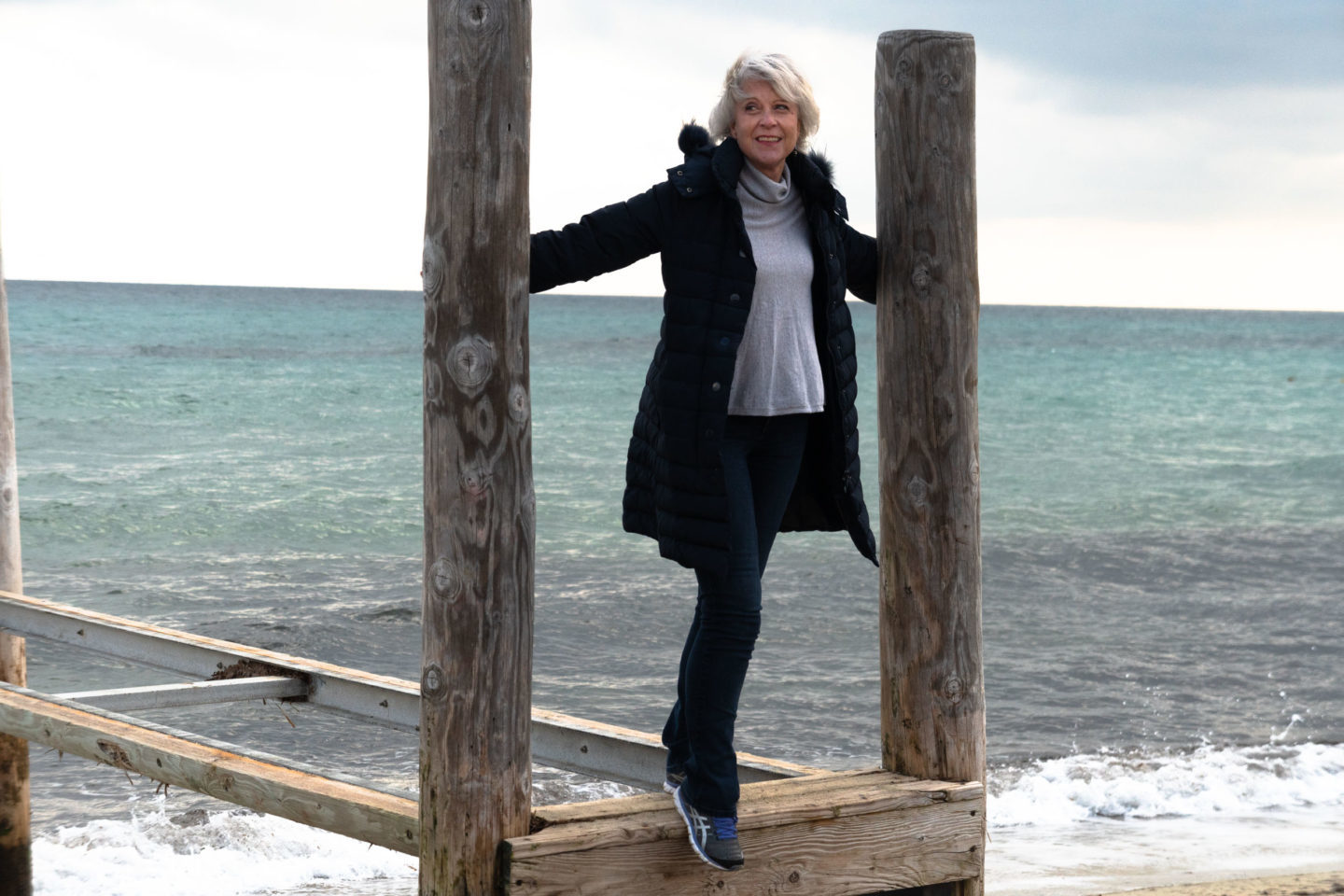 I have been here in the South of France since just after Christmas and we intend to stay another week. As we drove down I was able to bring a few items with me. I keep some basics here in our small apartment; such as a coat, a couple of pieces of knitwear, two of pairs of shoes, trainers and ankle boots. Plus of course nightwear and underwear. I have a large collection of scarves and a couple of hats which I buy in the local markets.
What I have noticed is that it is so much easier and quicker to get dressed in the morning with a limited amount of clothes. This has caused me to reflect and consider how I will be curating my wardrobe during this coming year. I did have a big purge of my London wardrobe last Autumn and large bags of clothes were taken to either the local charity shop or sold at a car boot sale.
I am not one for doing massive wardrobe clear-outs, prefering to recalibrate as the seasons' change. I check my storage boxes and assess what can stay and what needs to go.
My knitwear collection has been the most useful category this year. My everyday outfits consist of trousers, either straight or wide leg plus a lighter layer, either shirt or tee shirt (thermal vest if it is cold) topped with a chunky or fine knit sweater, depending on the temperature. Even in the warmer months I tend to thave a lightweight knit for the early mornings and evenings.
Here are some of my favourites from last year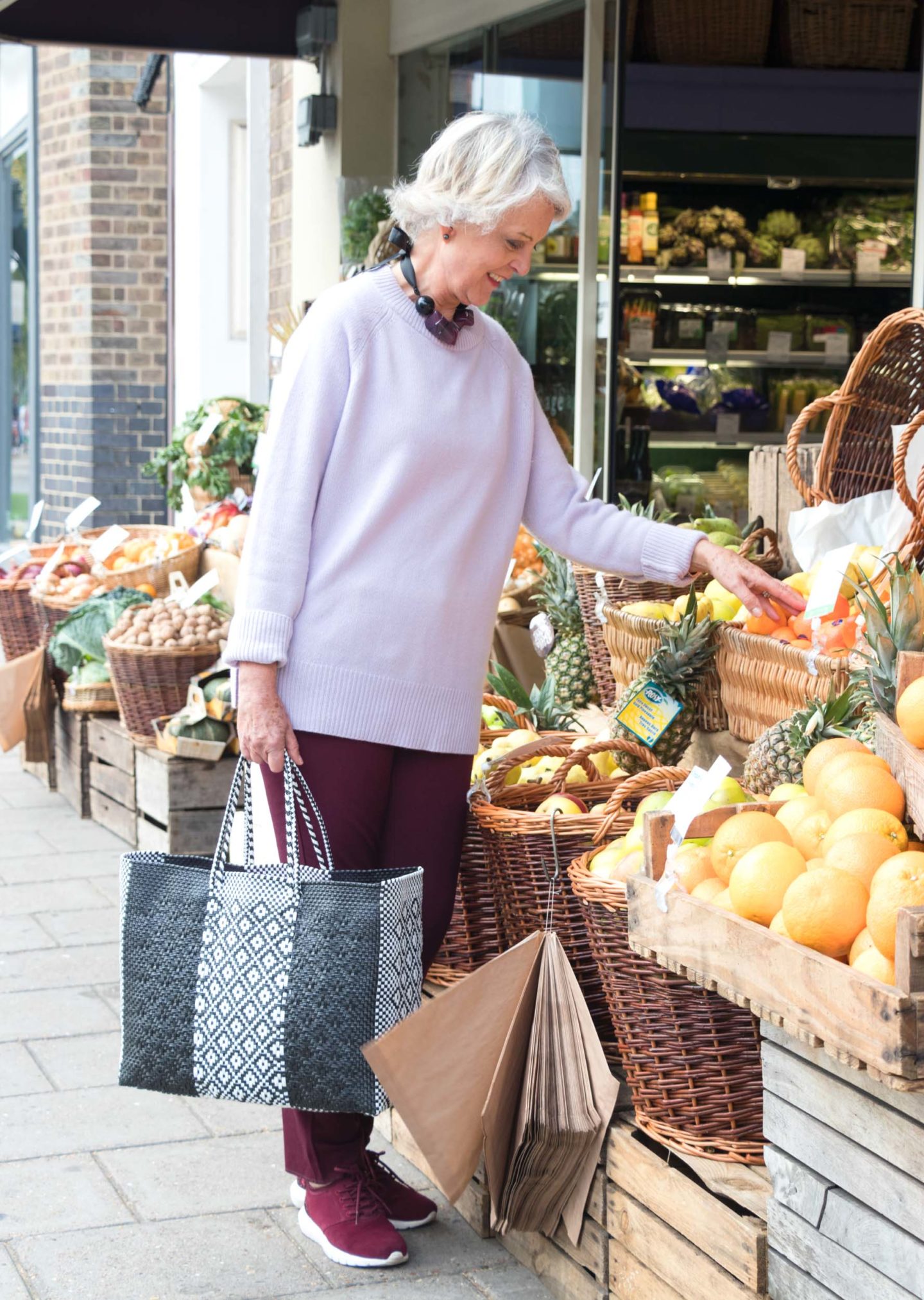 The lilac sweater I am wearing above it by WoolOvers. I particularly like their merino wool and cashmere hankie hem style as it flares out at the bottom and is very forgiving if you have any excess weight around the middle.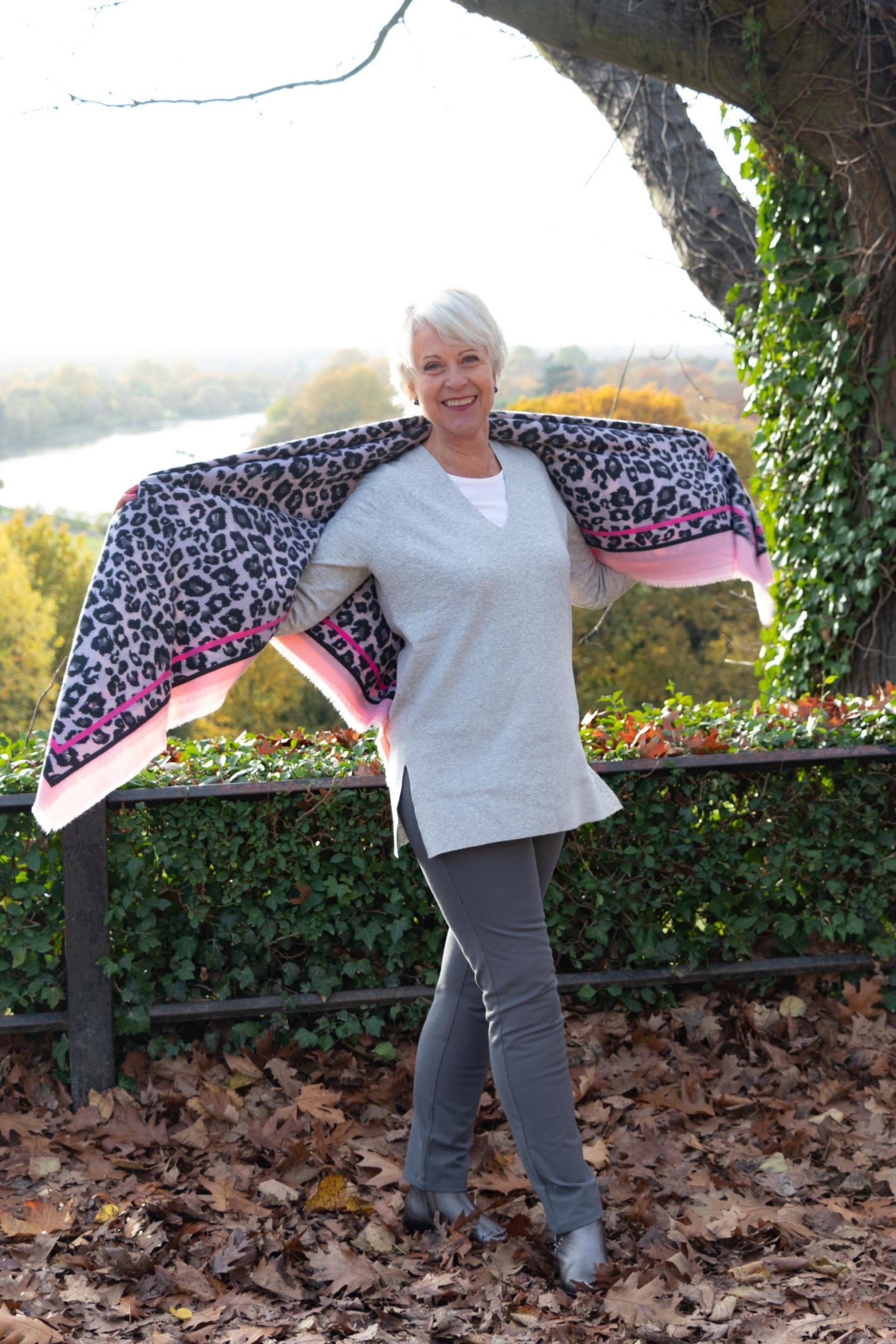 The grey tunic sweater I am wearing above is by WinserLondon. Another brand that I consider offers excellent quality knitwear.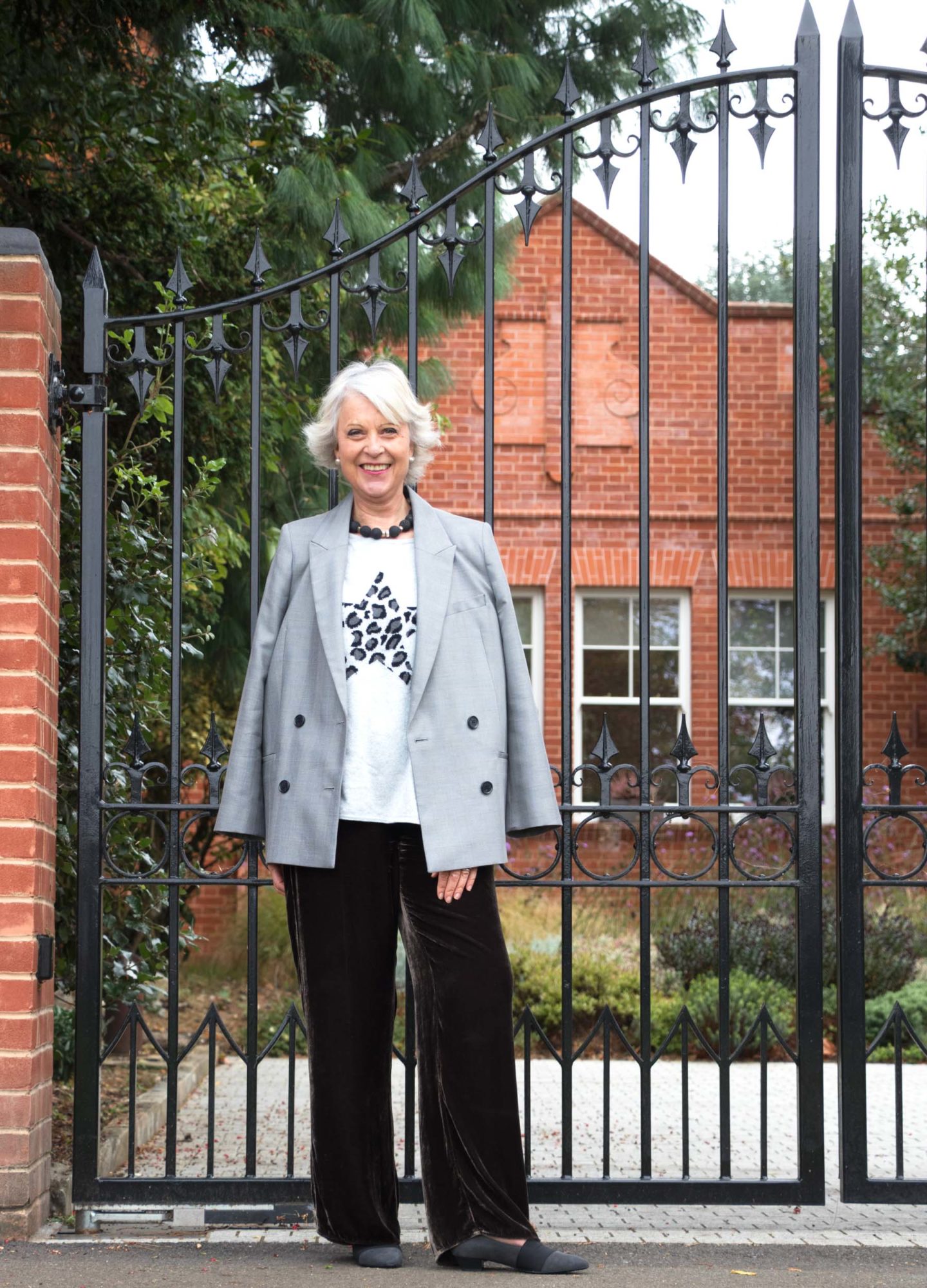 I was a bit more adventurous last season. As a nod to the season's leopard trend I chose this sweater by Hush with a leopard print star. Sold out in this colourway; however if you fancy something brighter they have the same style in red or black. It quickly became one of my favourites.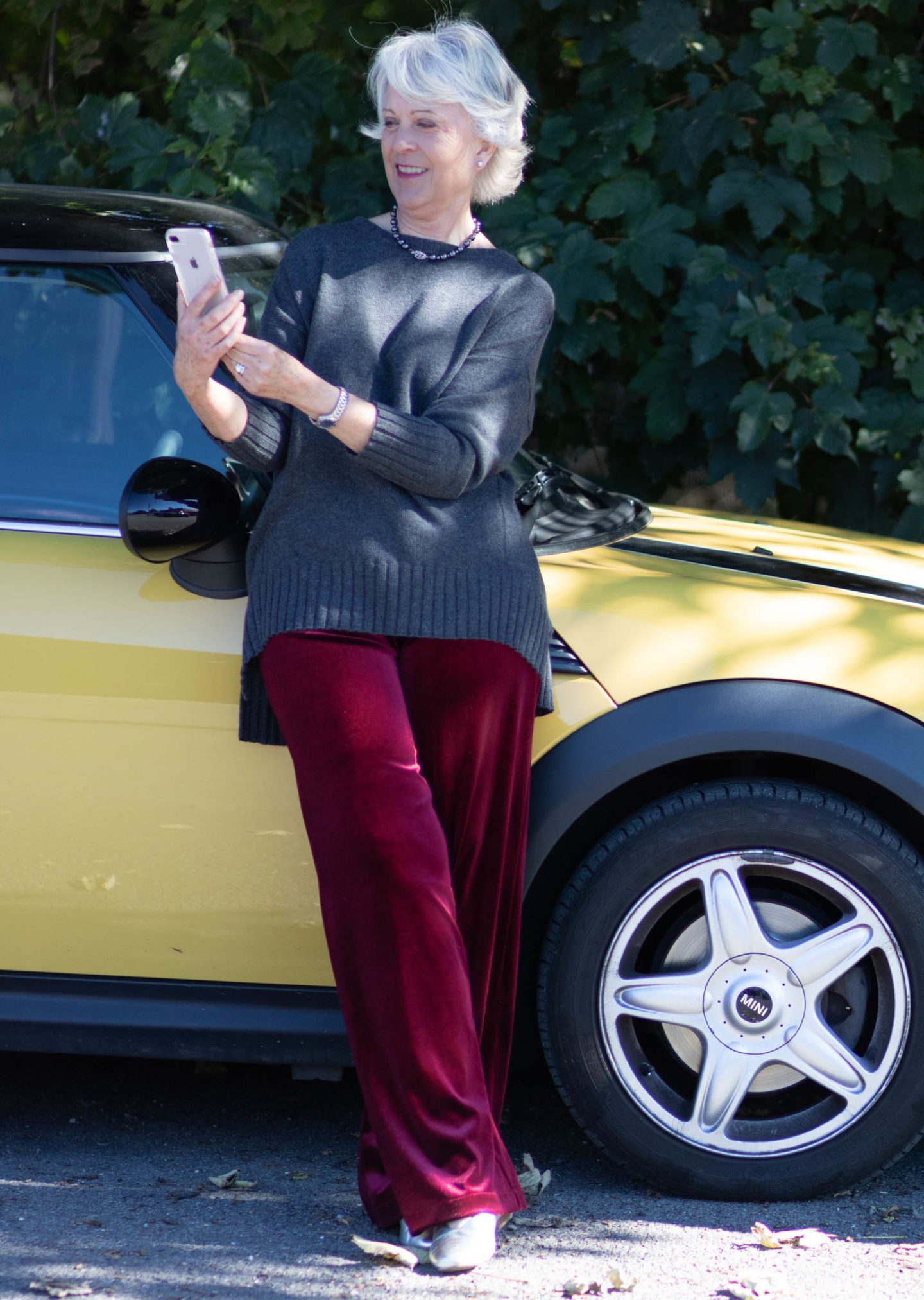 Another great workhorse in my wardrobe this season has been this curved hem jumper. Mine is in the raspberry colour. Both the grey and the raspberry are now in the sale reduced from £95 to £38. I also have the burgundy velvet trousers reduced from £95 to £28.50.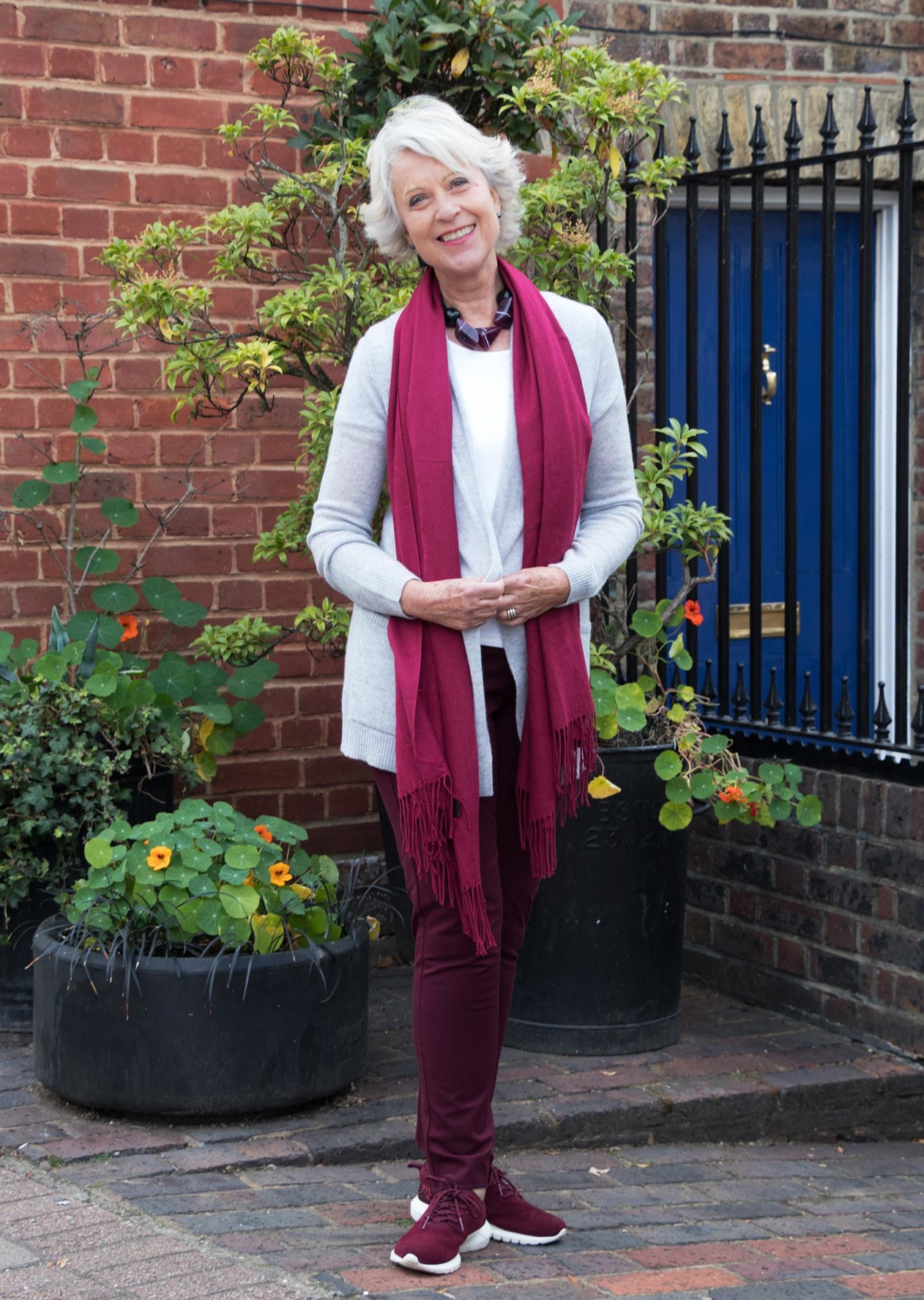 Cardigans are especially useful all year round. You can just sling them on over a simple tee shirt, a lightweight polo neck or a simple shirt. We Brits love our cardigans. I now prefer the longer versions as they cover my bum and hips. This one is a fine cashmere edge to edge cardigan from the JohnLewis&partners collection. Still available in light grey and charcoal.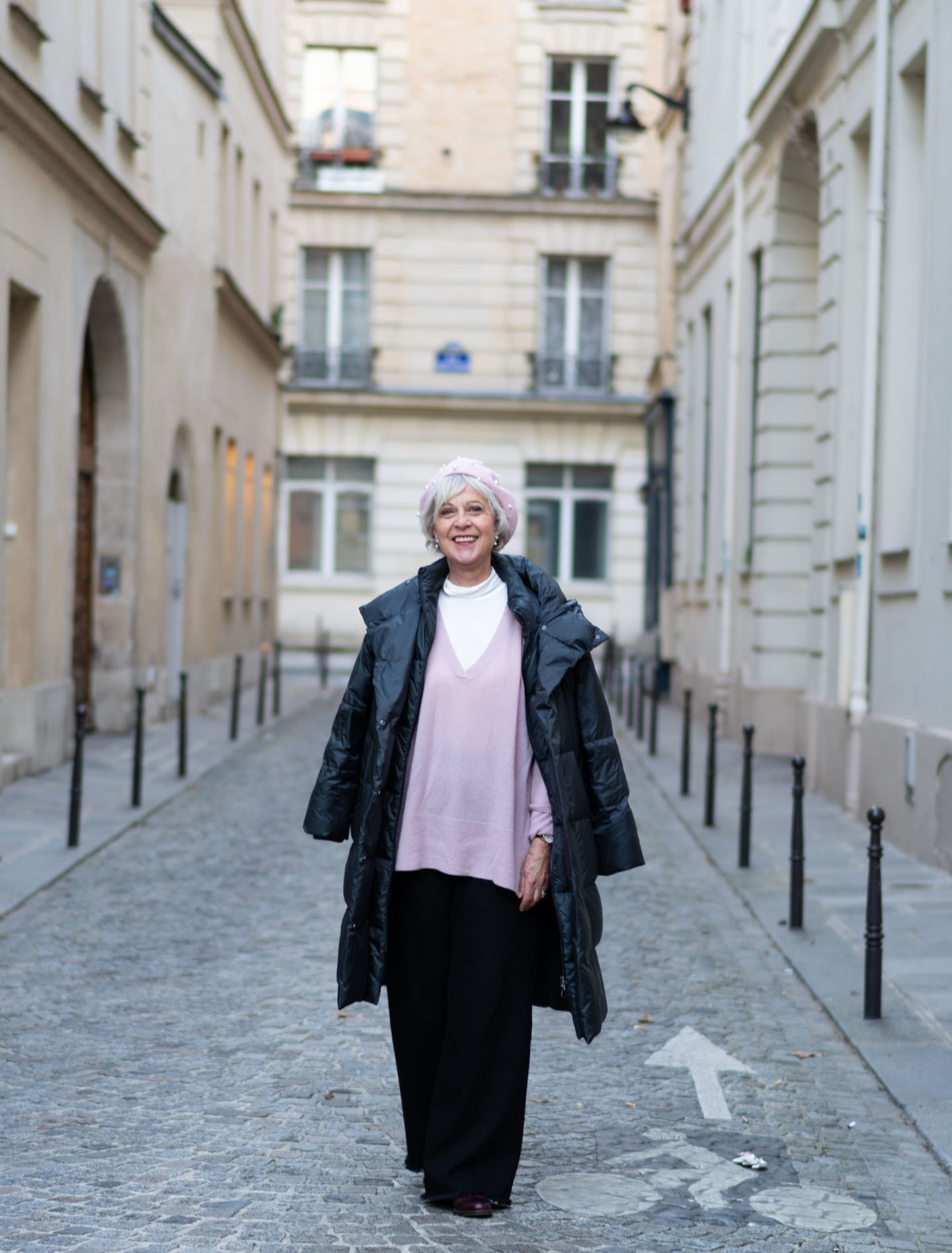 This boyfriend style pink V neck sweater has been one of my favourites this season. It is now reduced from £150 to £90. I wore it every day on my trip to Paris last December. It is from Hopefashion UK.