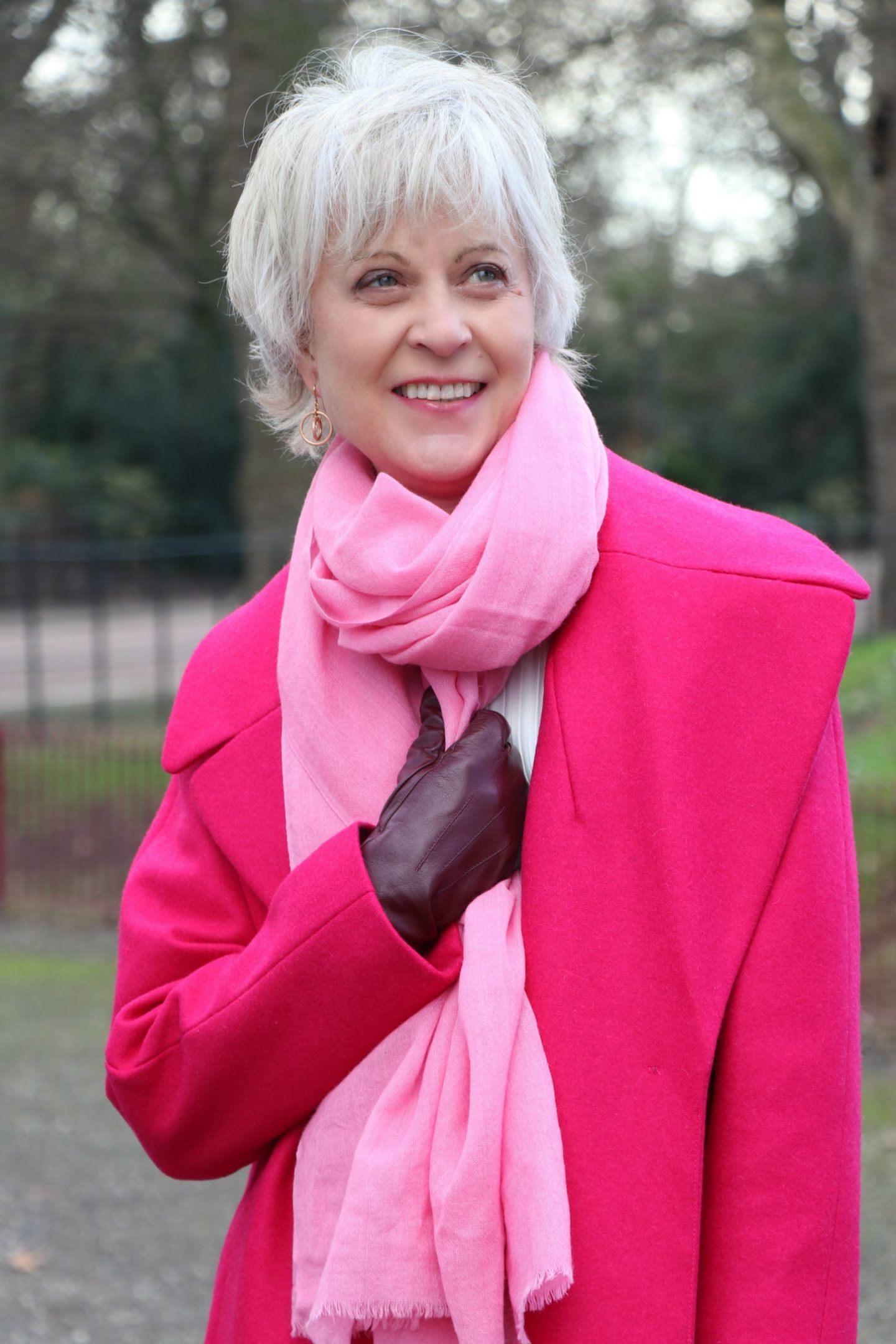 I find this time of year really tricky style-wise. We seem to have been wearing our winter stalwarts for many months. Often the colours that abound in our winter wardrobes consist of dark tones. Admittedly these colours are practical yet as the skies continue to be grey this can, in my opinion, affect our mood. The bright pink coat I am wearing above is from Hobbs last year. It is still available in the sale but only small sizes available. Pink scarf some years old similar.
How to solve this problem
Personally, I find adding a touch of my favourite colour, especially near the face, can lift an outfit from just utilitarian to stylish. Ideally, this will also brighten your mood. When I worked as an image consultant I not only taught my clients what colours were most flattering to their skin tone and hair colour but also included the psychology of colour in my consultations.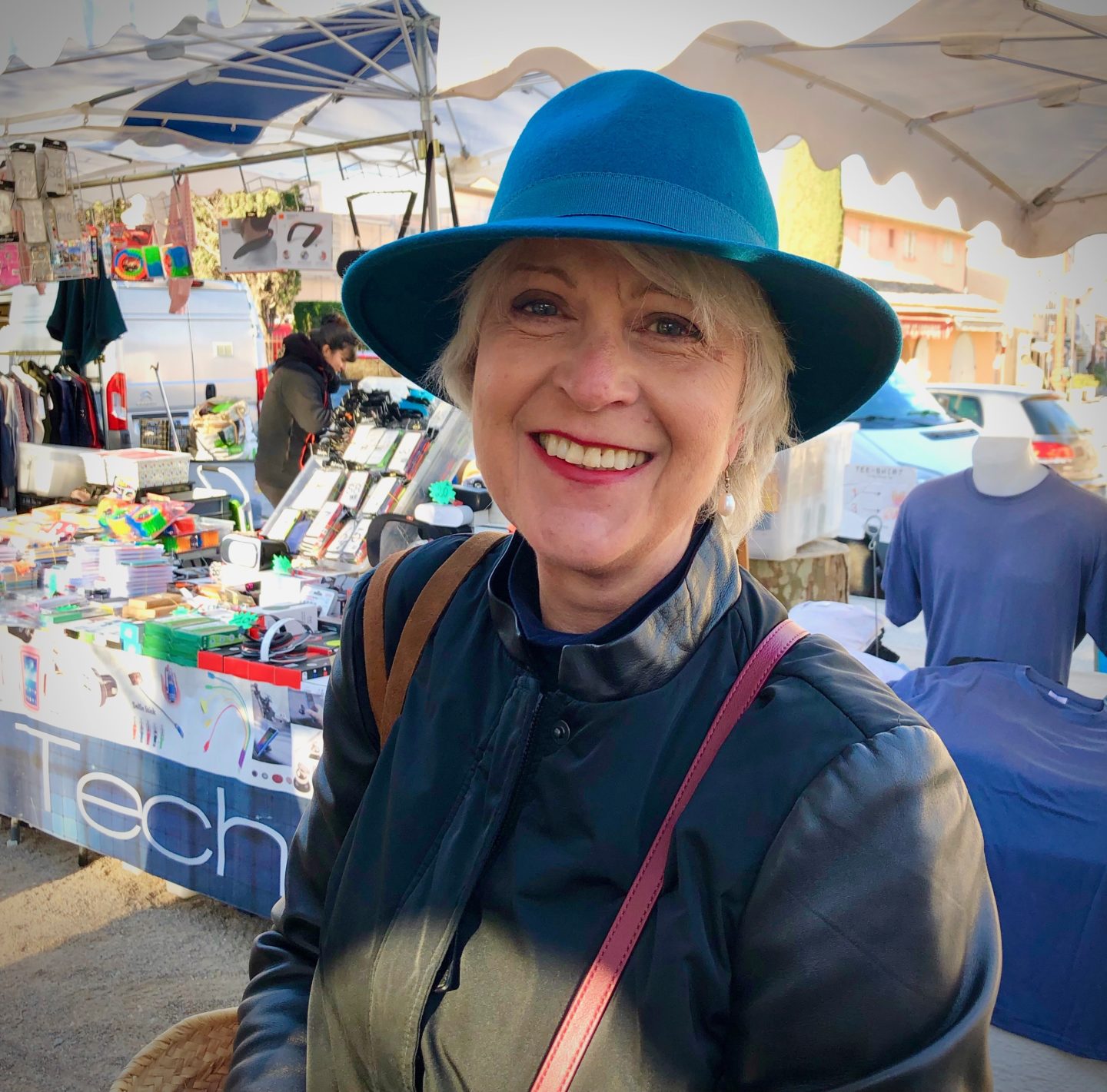 The colours that we wear can send strong messages. For example, most uniforms consist of dark colours with high contrast. Think of the police force and the military. Red is often associated with fire, passion and sometimes danger. Whereas pastel tones conjure up softer more compassionate emotions. These signals are not necessarily universal and can vary according to country and culture. If you are interested in further information on colour and how it can affect us there is an interesting article on Wikipedia.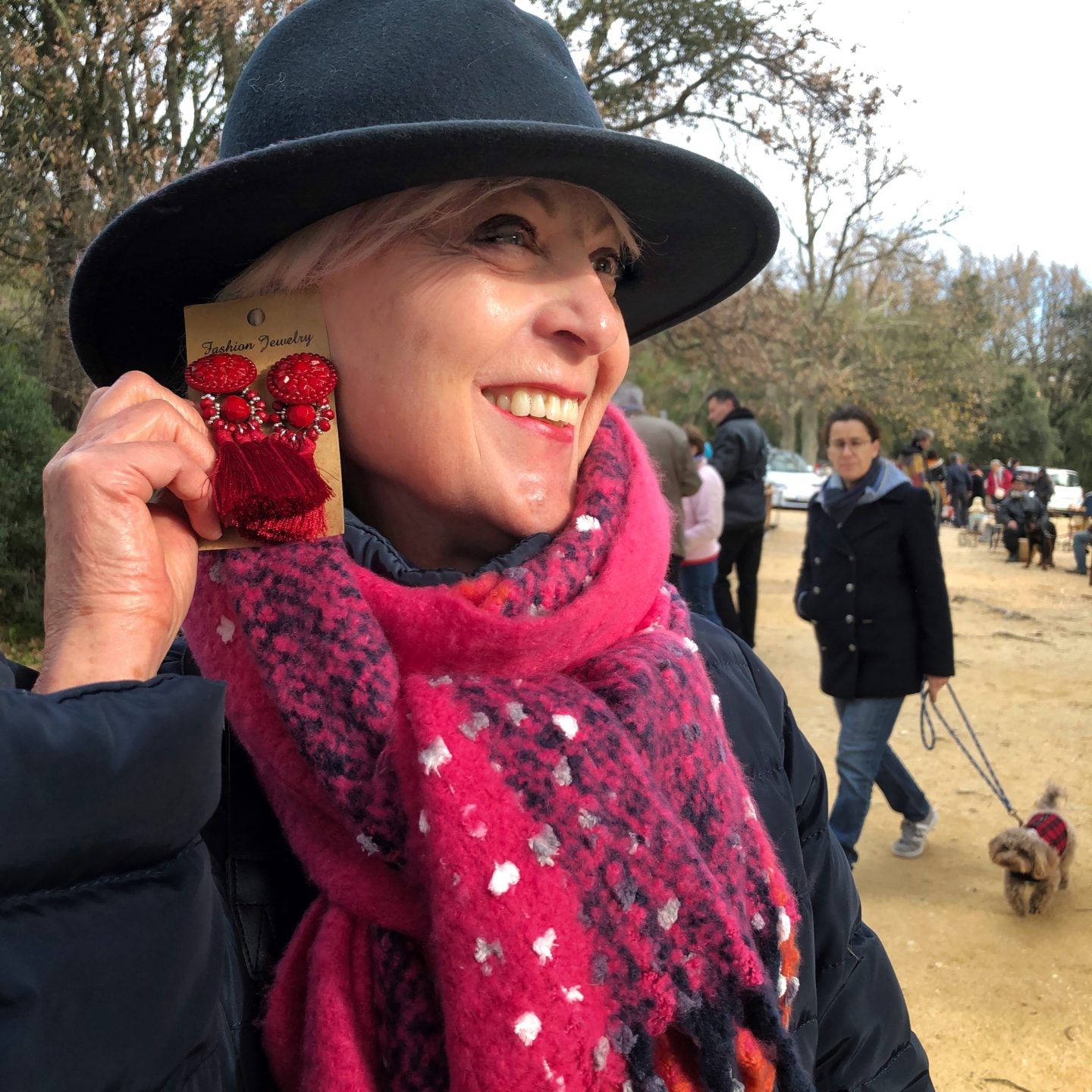 The way that I like to add colour to liven up my outfits is with the use of accessories especially scarves and necklaces. I also love to wear a flattering coloured sweater or add a zingy coloured coat or jacket during the dark days of winter.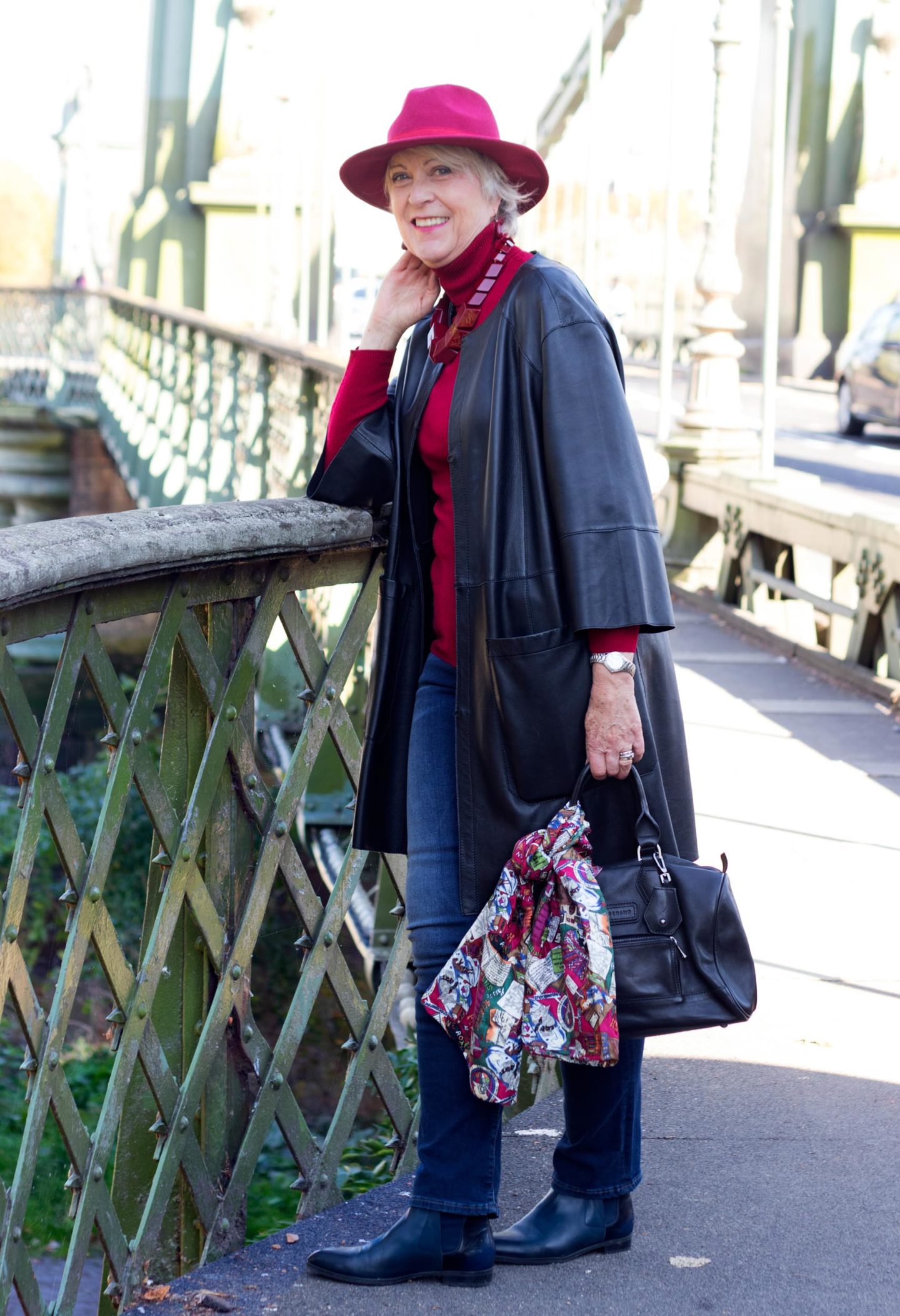 Black is probably not my best colour now that my hair is turning grey. However, it is an extremely useful colour and sometimes a stylish item in black is too tempting to pass up. I usually find that I can adapt the look with the addition of colour. In the photo above I have added a touch of my most flattering blue toned red. Red fedora hat some years old similar.
Photo of pink coat and scarf and black jacket with red accessories by Laura Hines. Follow her on Instagram.