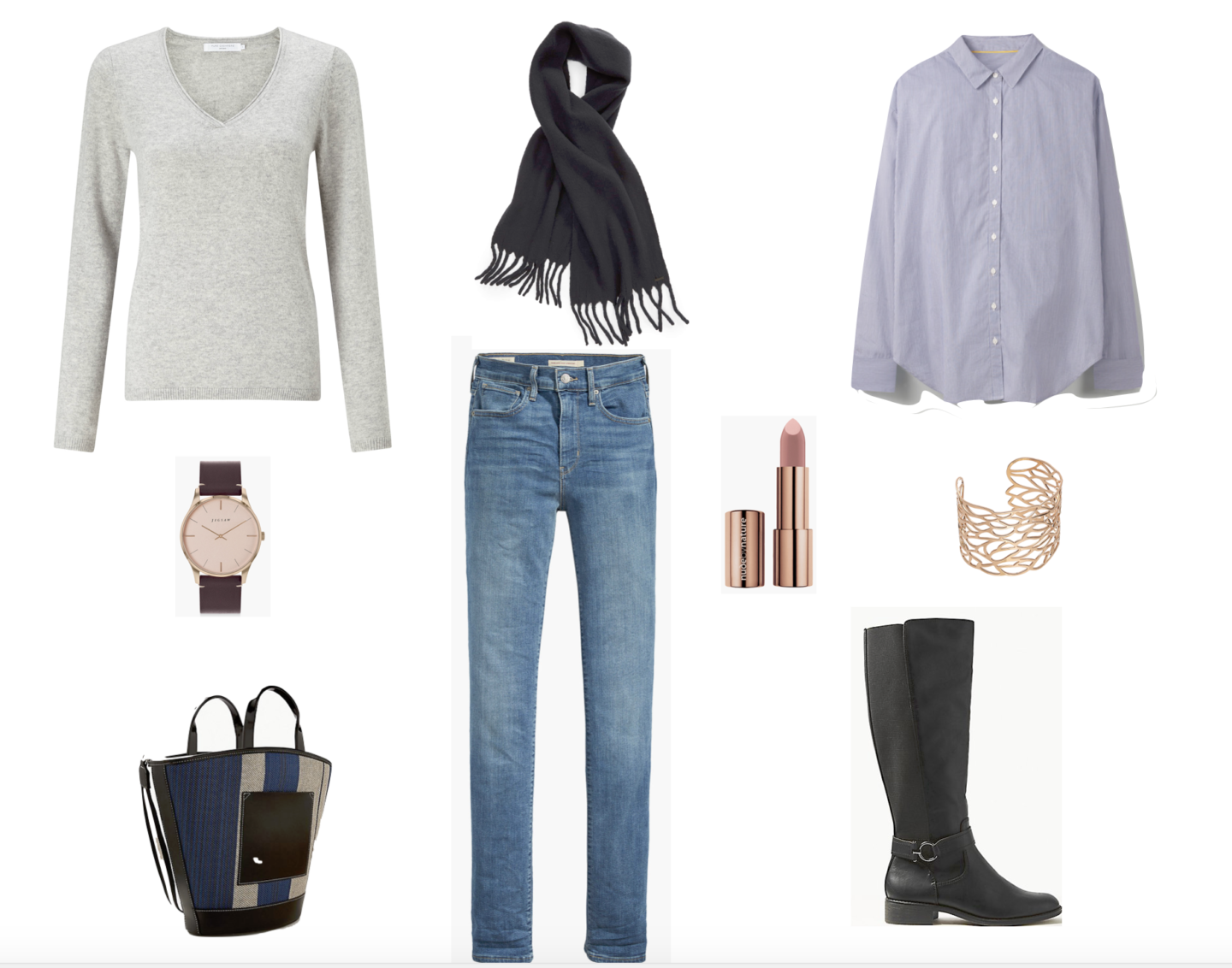 I was sitting in my favourite hairdressers in St.Tropez last Thursday waiting to have my hair cut by the wonderful Sandra at Jean Louis David. I was flicking through the latest copy of Elle magazine when I noticed a very chic French woman of a certain age around the salon. She was dressed very simply in a pair of straight leg jeans tucked into black knee-high boots. On top, she wore a simple blue shirt under a V neck grey sweater.
I have attempted to put together a similar look to the one worn by the woman in the salon.
Details of above:
Grey V neck sweater John Lewis / Navy blanket scarf Nordstrom / Blue shirt Boden / watch John Lewis / Straight leg blue jeans John Lewis / Rose gold leaf cuff John Lewis / Black knee length boots MarksandSpencer / Colour block shopper MarksandSpencer.
What I have observed consistently about chic French women in Paris and the South is that their outfits are often very simple. They tend to stick to what appears to be good quality basics. They then add a couple of stand out accessroies. I forgot to mention that she had a large gold cuff worn on the outside of her sweater sleeve. A no-nonsense practical outfit with a touch of glitz.
Well, it is St.Tropez after all and the women there do like a bit of glamour. I also noticed some finer details such as the cuffs of the shirt were not buttoned up nor was the collar. This added a touch of "decontracte" or casualness to the look. Something that I often see in French women. They are more prone to slinging a scarf round their neck as opposed to tyeing it in a neat knot.
My new hairstyle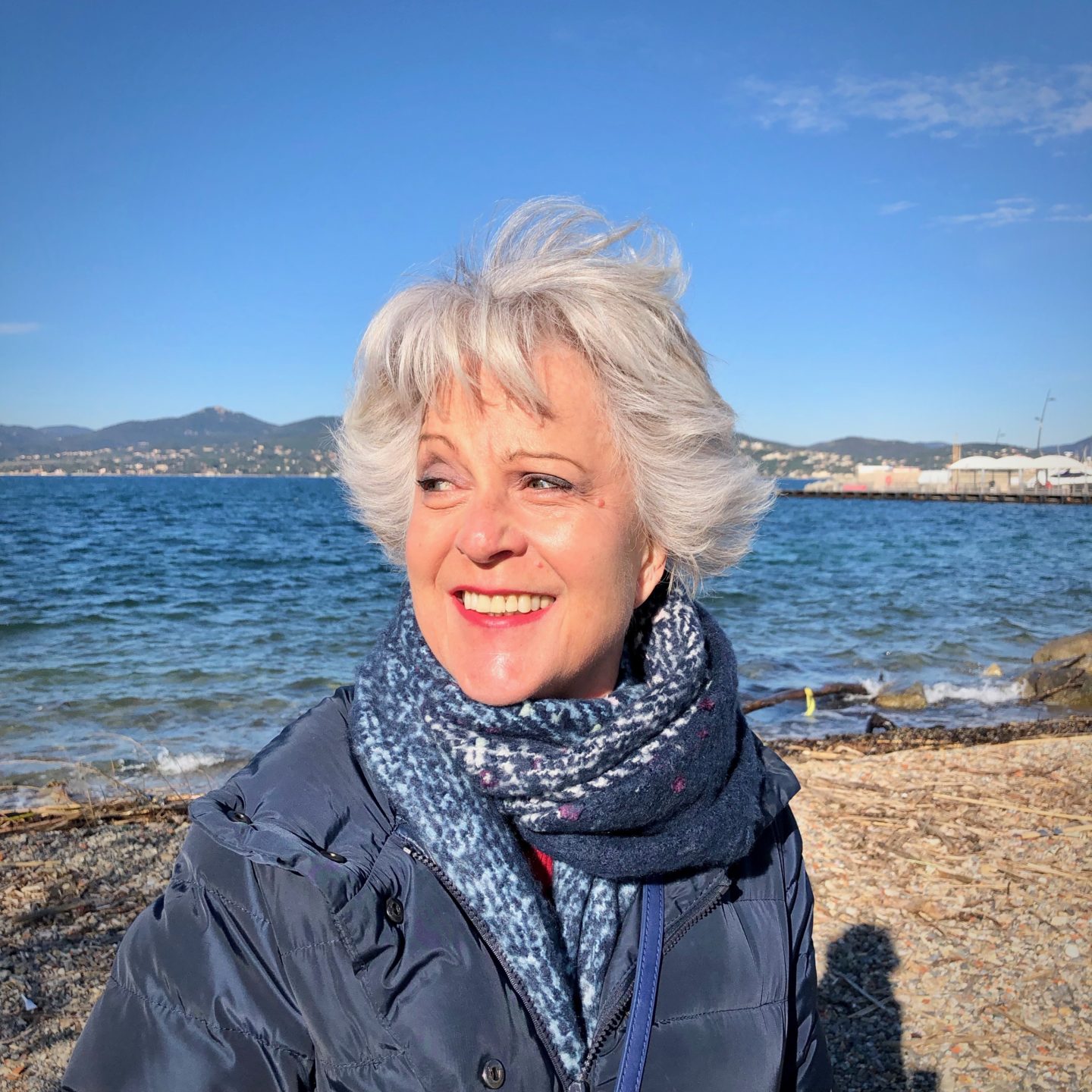 Once again I was very pleased with my haircut. Sandra at Jean Louis David in St. Tropez is a genius. My style is so easy to maintain. She also added a touch of colour to the back of my hair to even up the natural grey at the front. Whether you choose to embrace grey hair or continue to colour is entirely a personal choice. Personally, I embrace my grey locks and adjust my make-up and the colours that I wear to show it off at its best. .