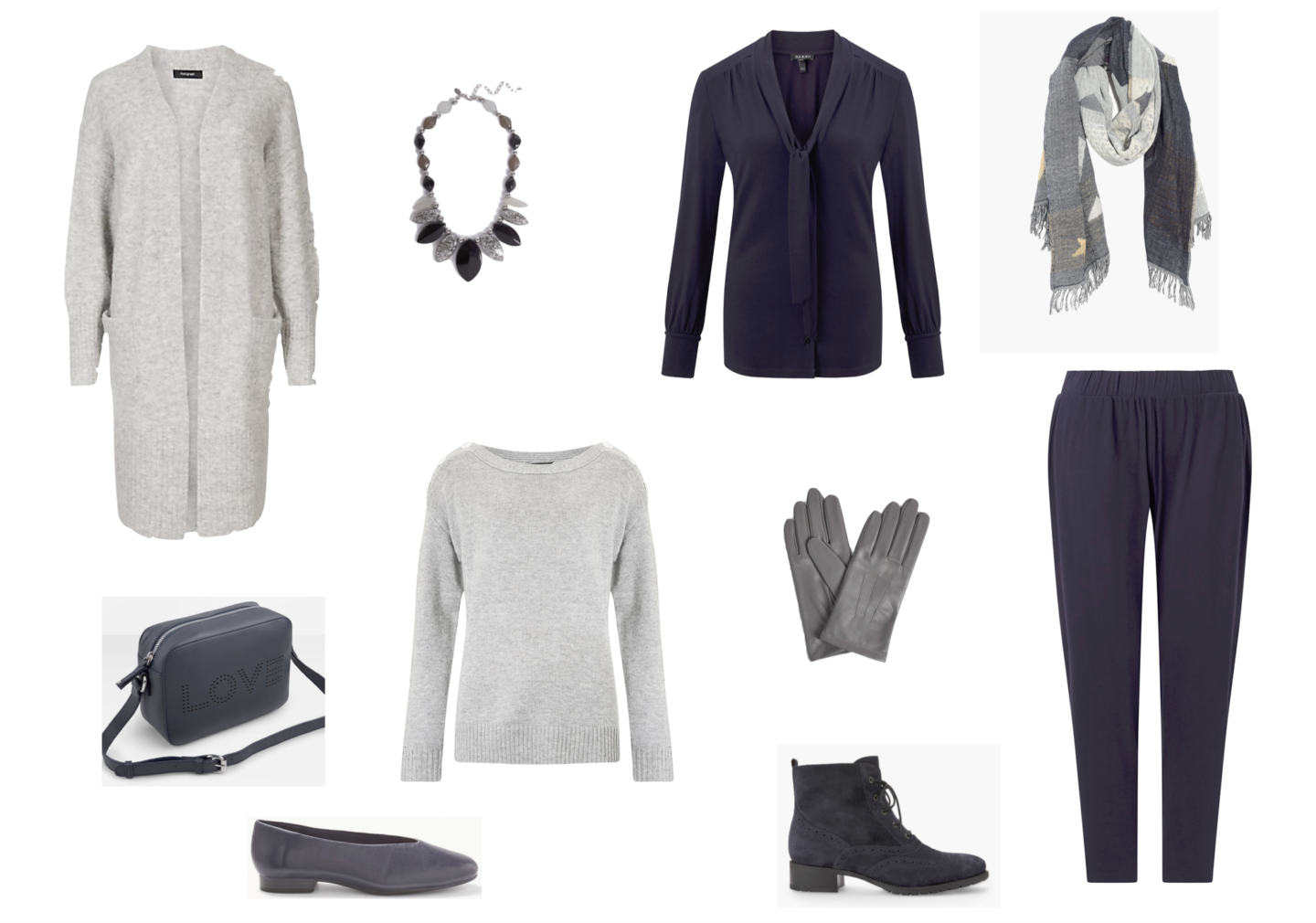 February is a very tricky time of year style wise. In the northern hemisphere, it is still cold and dark. I have just added a pair of Moonboots to my wardrobe as it is about to snow and I realised that I don't have a pair of waterproof boots.
We are all a bit bored of our dark neutrals or at least I am. So I thought that I would give myself a wardrobe challenge.
To mix my neutrals
Grey/navy details: Grey longline cardicoat MarksandSpencer / Necklace MarksandSpencer / Navy tie neck blouse Baukjen / Grey scarf JohnLewis&Partners / Navy handbag Hush / Grey sweater Baukjen / Grey leather gloves MarksandSpencer / Navy casual trousers Baukjen / Navy pumps MarksandSpencer / Navy lace-up ankle boots JohnLewis&Partners.
My normal format for putting together an outfit is to use my neutrals such as navy, black and grey as basics and then add a splash of colour with a brightly coloured top or colourful accessories such as a scarf or a piece of jewellery.
I have been looking through some of my older posts under the leading Style Inspiration. Generally my above format seems to hold true. However, I think I can get more mileage from my wardrobe by mixing up my neutrals. Below are a couple of examples of previous experiments.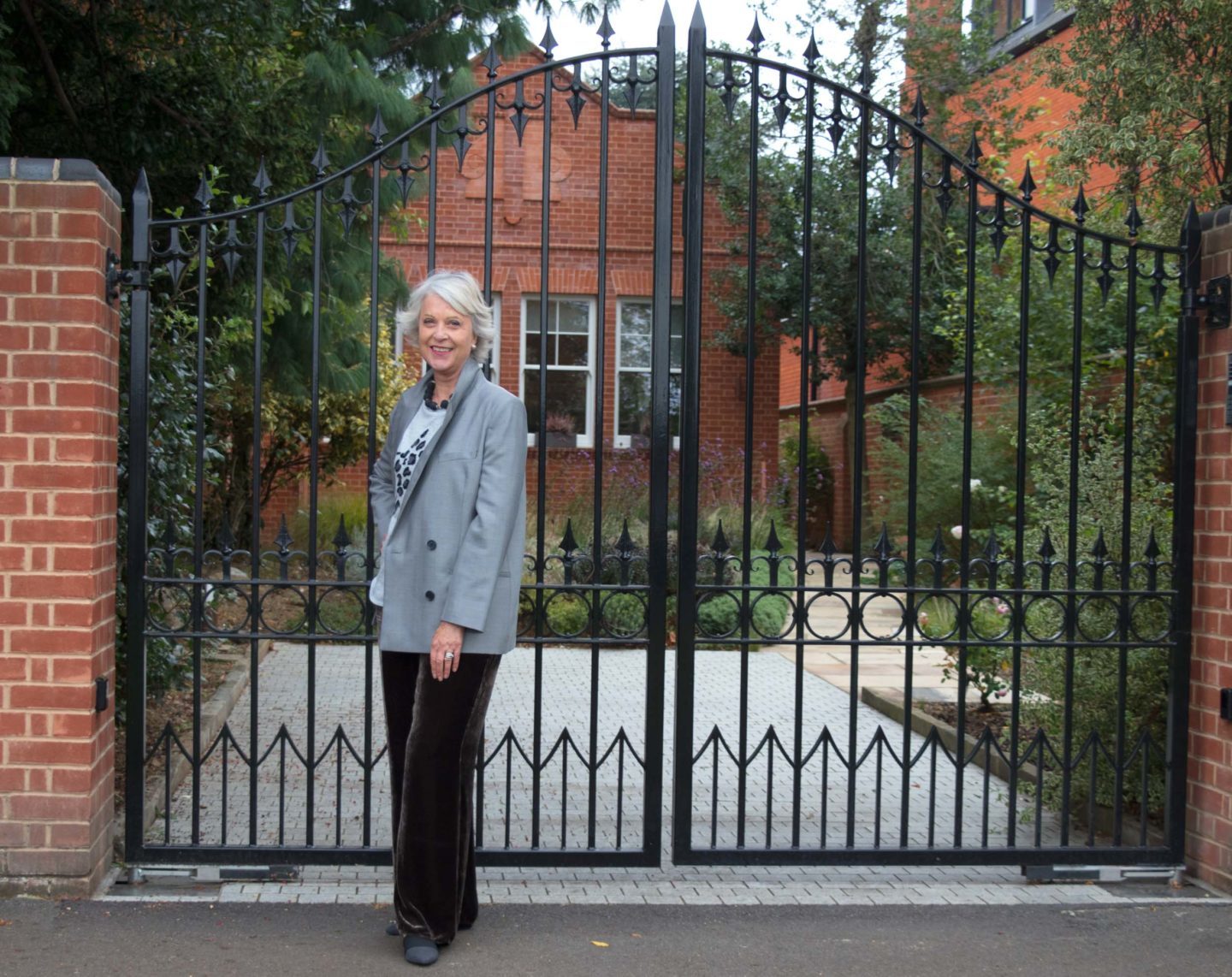 I have included khaki as a basic neutral. If you have warm-toned colouring you can add rusts, warm greys and navies (yes they do exist).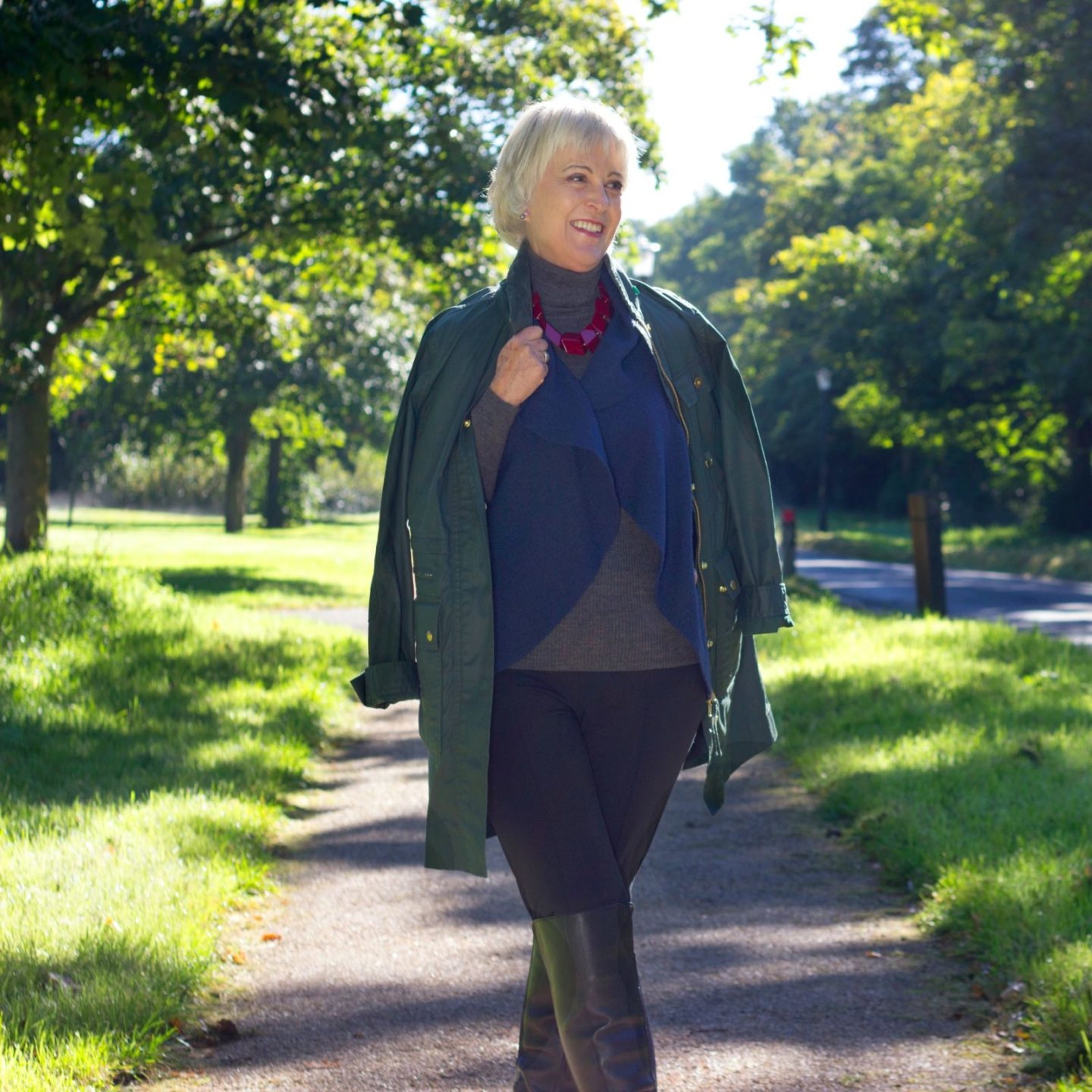 I decided to do a warm-toned colour palette combining navy with brown, tan and rust hues for my readers who prefer this colour palette. I am aware that I mostly feature cool-toned colours on this blog as those are the colours that I find the most flattering with my hair and skin tone. This season browns, rusts and oranges are very much in fashion so there should be a good selection in the shops.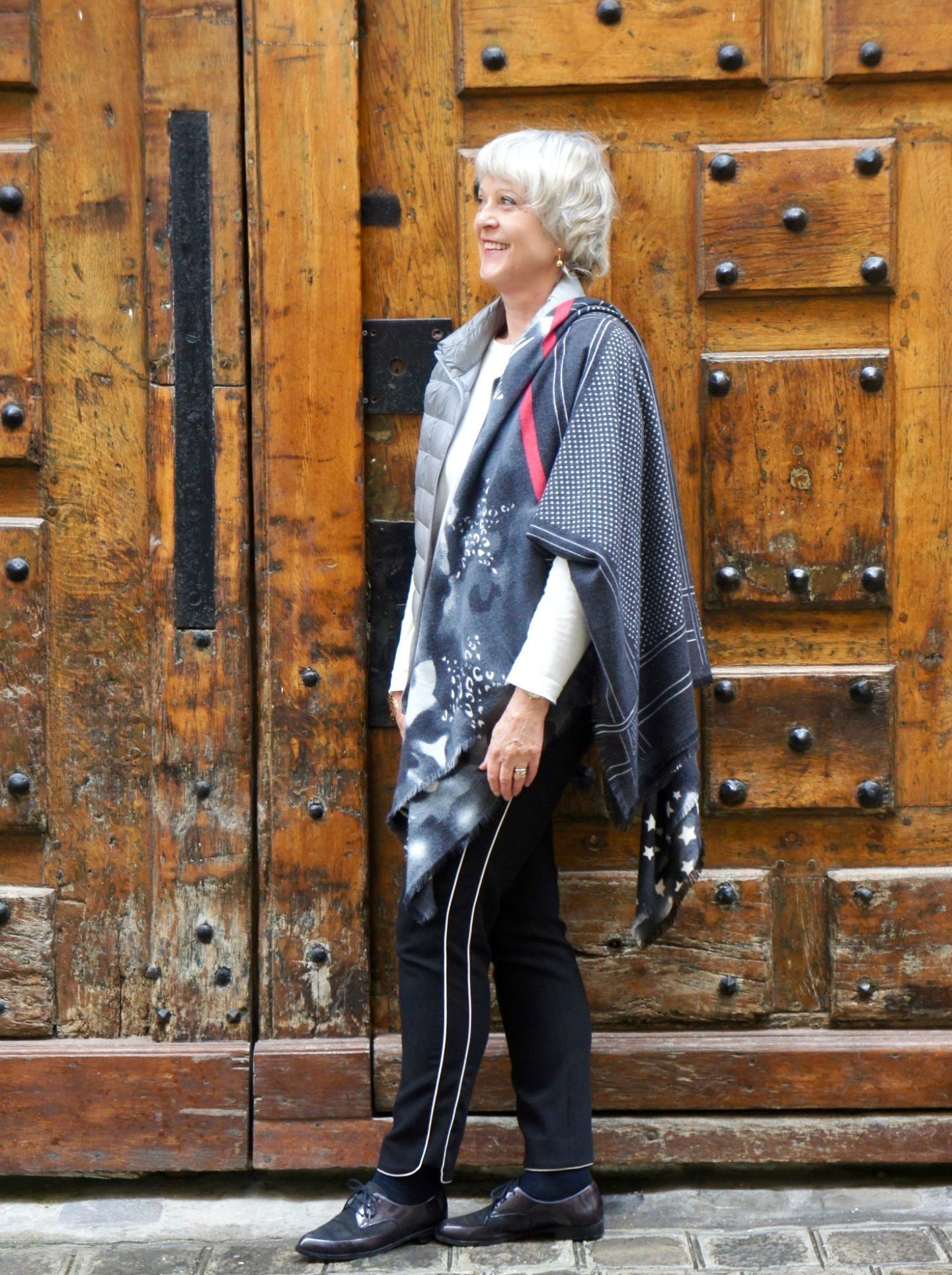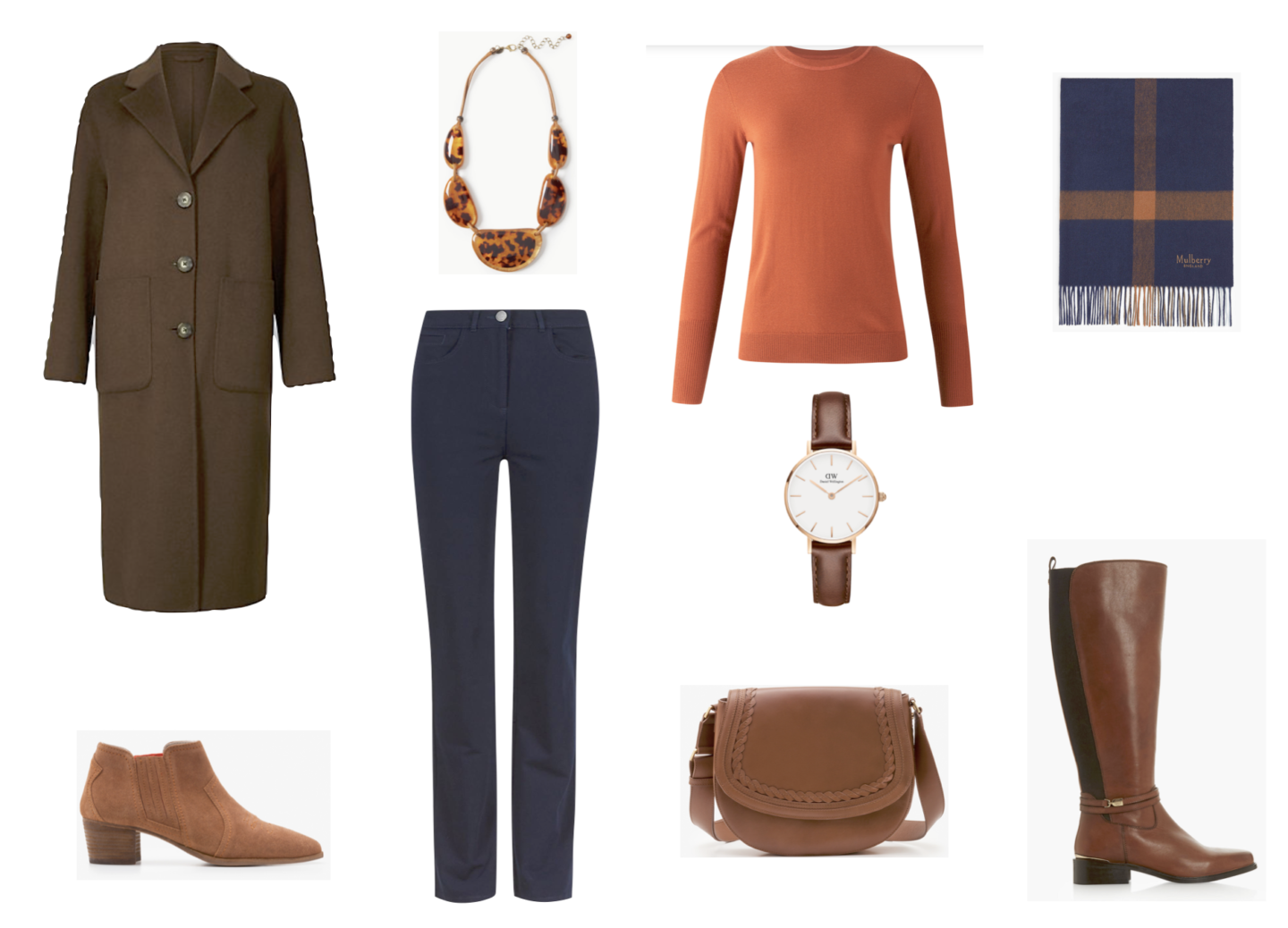 Brown/navy mix details: Classic brown coat MarksandSpencer / Tortoiseshell necklace MarksandSpencer / Burnt orange sweater Me&Em / Navy/rust scarf JohnLewis&Partners / Ankle boots Boden / Classic navy trousers MarksandSpencer / Tan shoulder bag Boden / Brown leather strap watch JohnLewis&Partners / Tan knee-high boots JohnLewis&Partners.
Top two photos by Laura Hines. Follow her on Instagram