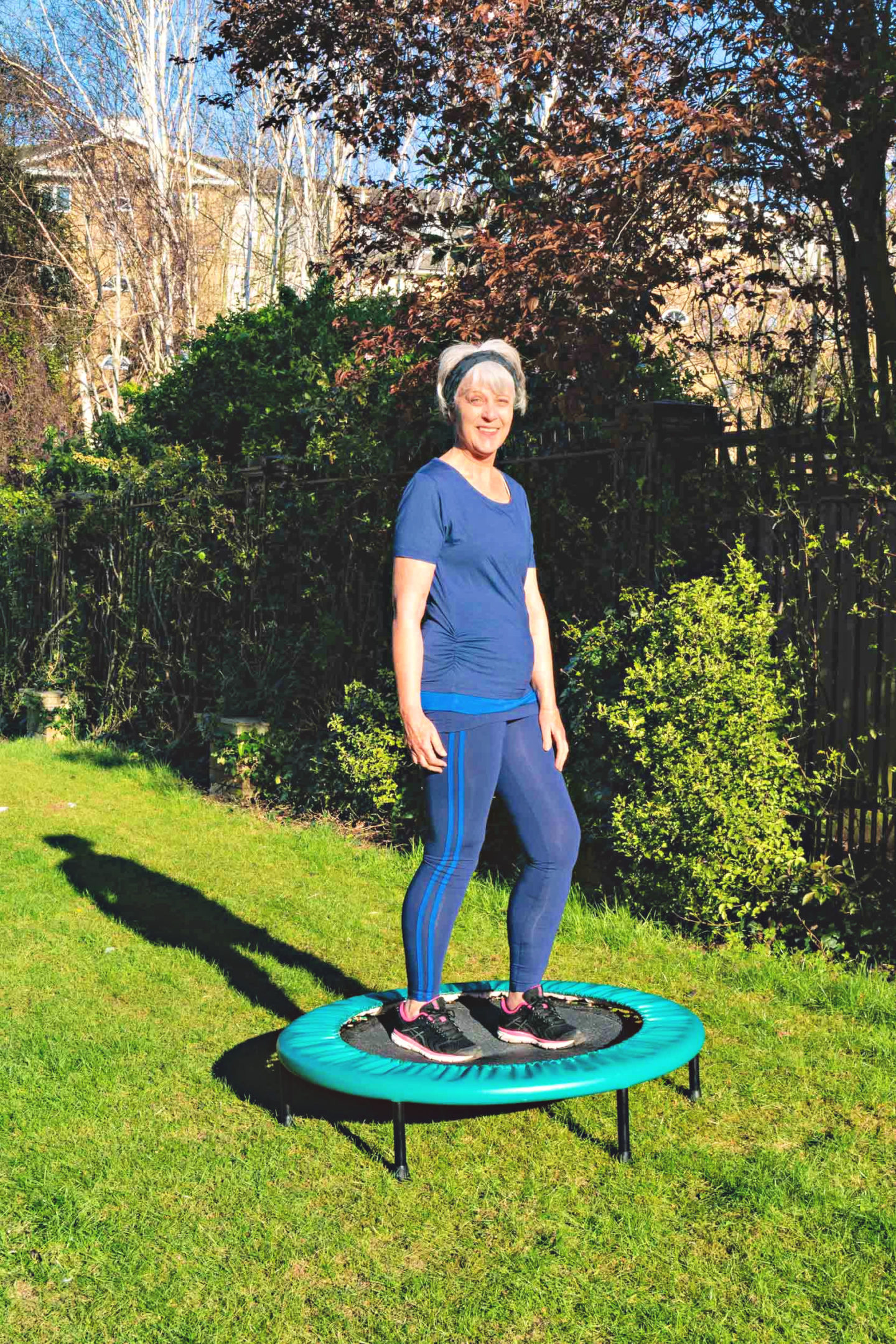 Staying fit at home wearing sustainable activewear. My pilates studio is closed and my Nordic walking group disbanded. So like many of you, I am exercising at home. We are allowed one hour of exercise outside every day. Following my previous post on What I am currently doing to stay healthy several readers contacted me about my rebounding so I thought I would show you what rebounding looks like.
These photos were taken by my husband on a small patch of grass at the back of our house. If you have a garden and the sun is shining that is an extra bonus however I mostly do my rebounding in our house. That means that I can bounce all year round whatever the weather.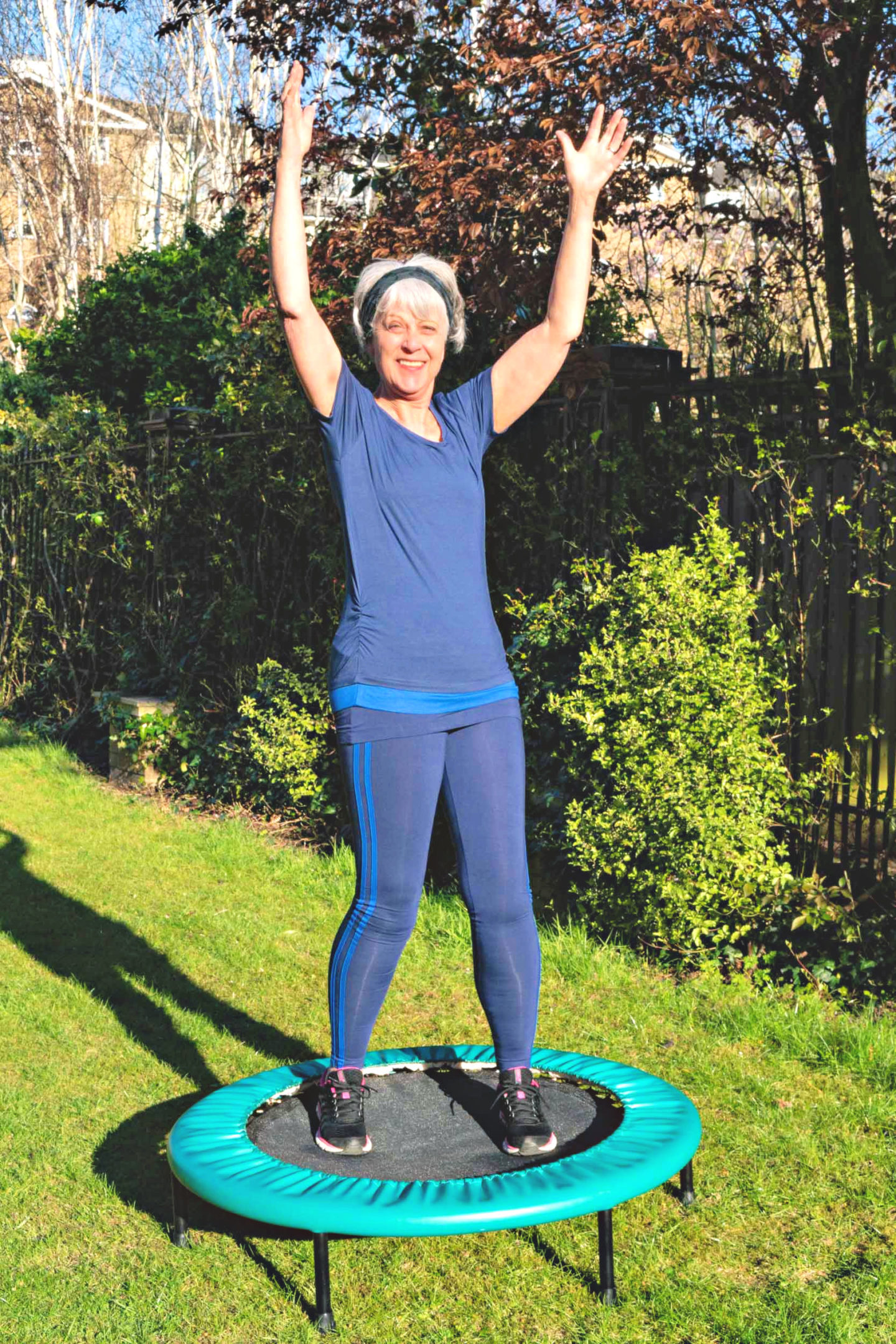 The Bend it Tee and the Smooth you leggings I am wearing are both from Asquith. Asquith is my favourite sportswear/loungewear brand. All their clothes are ethically made from organic bamboo. I have written about the company at length in previous posts here. They use organic cotton and bamboo fabric to create ethical clothes. The fabric has excellent stretch capabilities and is supremely soft next to your skin. Discover more about Asquith's organic clothes for life both on and off the mat here.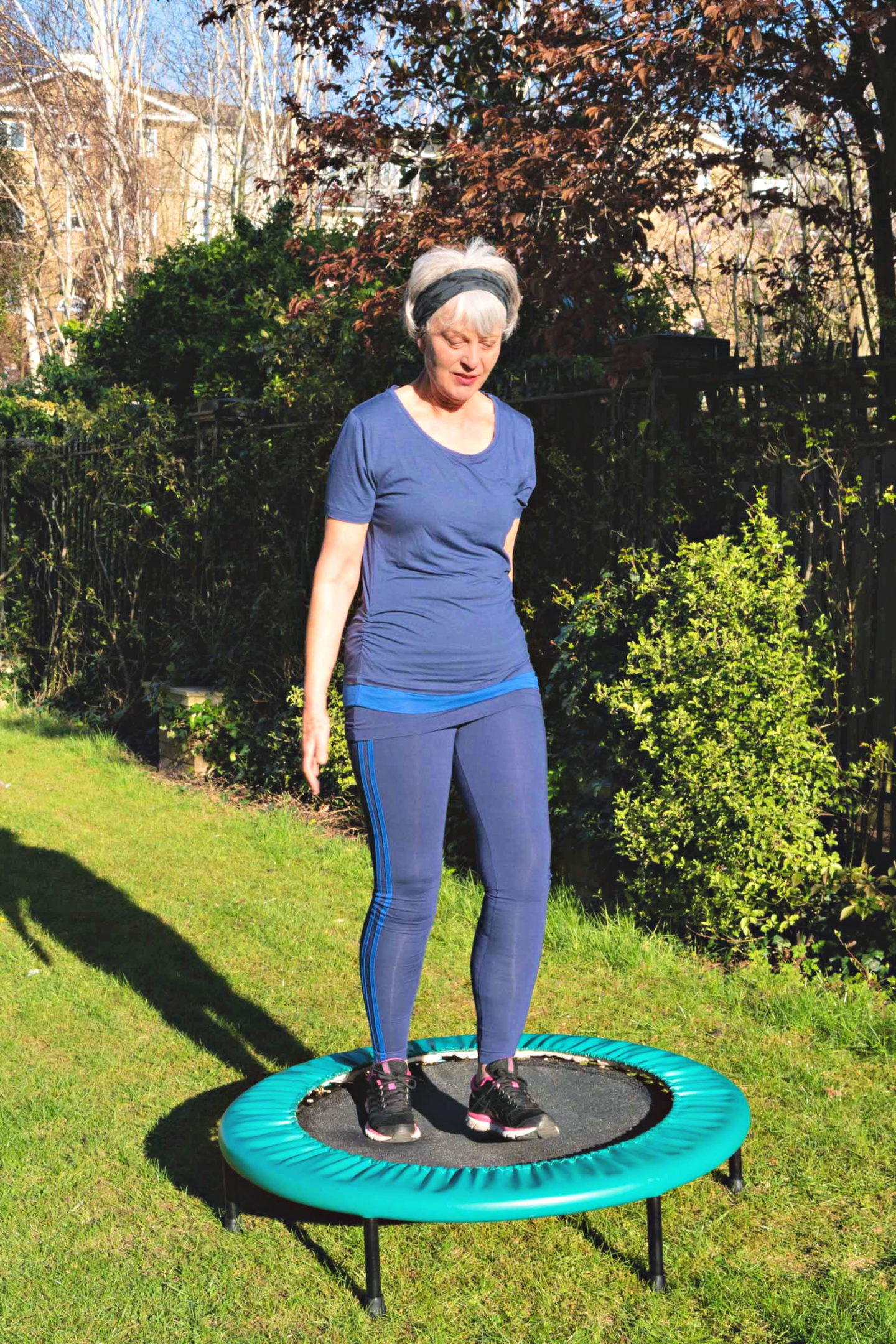 Rebounding is really easy to do if you are a beginner you can just walk gently to start with and then build up to a jog. There are dozens of classes and demonstrations on youtube. This is one of my favourites. If you are a beginner I would suggest that you start with about five minutes and build up slowly. I now do about ten to fifteen minutes.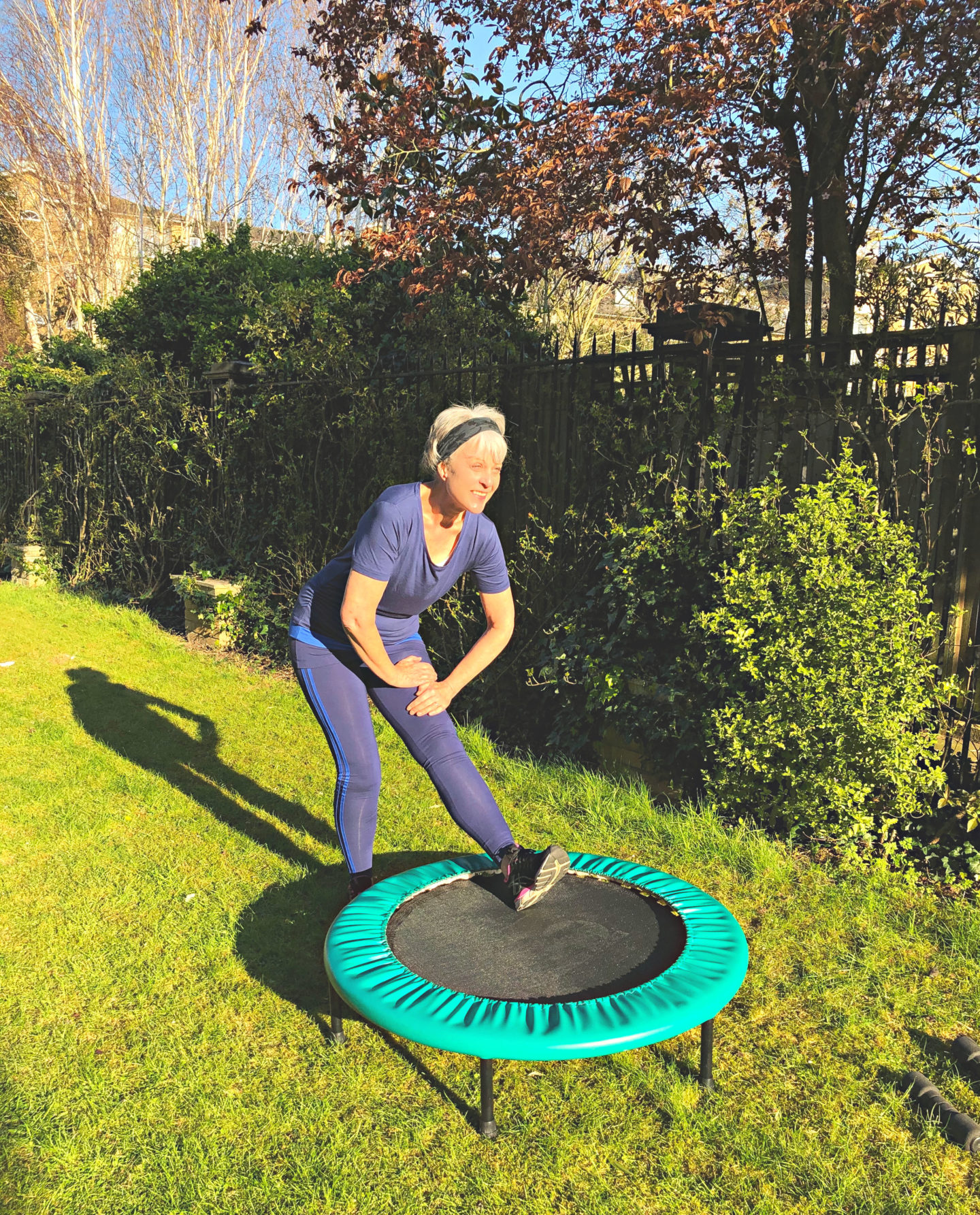 Don't forget to stretch at the end of your session.
Staying fit at home wearing sustainable activewear
Rebounding is extremely good for your lymph system as it helps clear out toxins. Apparently skipping is just as good however I was never very good at skipping as a child and now it would put too much strain on my arthritic knees whereas bouncing is softer and therefore kinder to the joints.
If you follow me on Instagram I will be posting a story showing me bouncing on my trampoline later.
Disclaimer: The Asquith top and leggings were gifted to me before the lockdown. I feel that I still want to support small and ethical brands during this difficult time.