There is always a wide selection of scarves in the local market. A rainbow of colours. It is almost impossible to choose. At only 5 euros each (well they are viscose and not silk or cotton) I indulged myself. They wash well and add a pop of colour to a simple outfit.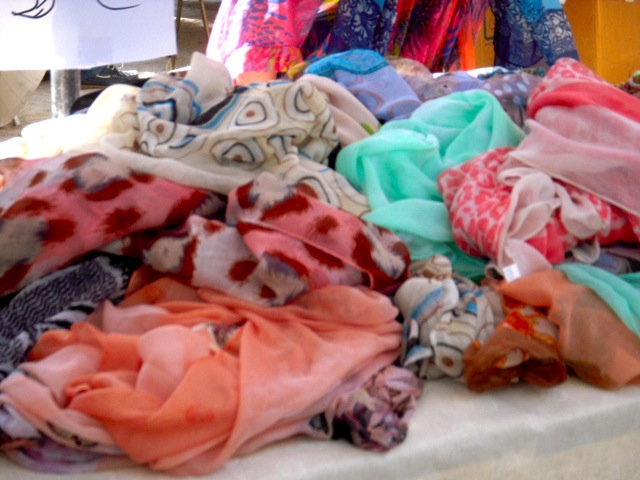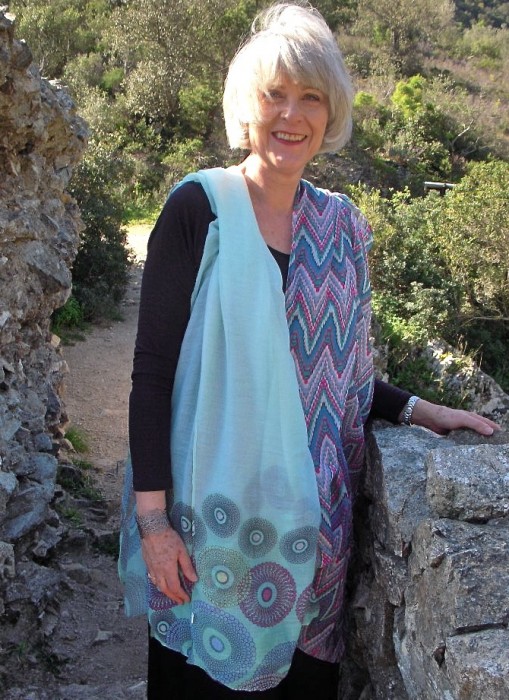 I could not choose between these two so I bought them both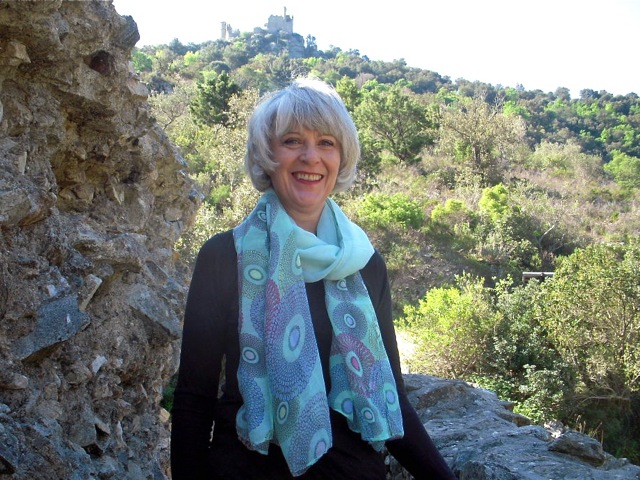 I think this is my favourite.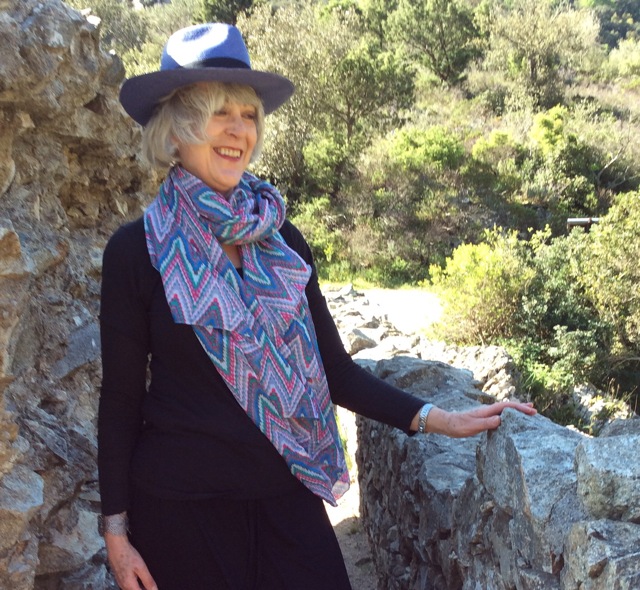 This one went so well with the hat how could I resist.
I noticed several french women in the market with scarves tied in this fashion, comme "un collier".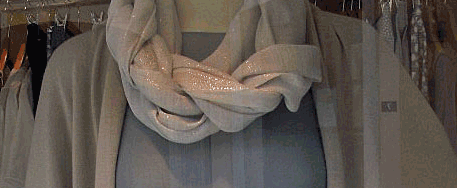 Photos by Mr P.
Thank you for reading and I do love all your comments.