I love monochrome colours. Black and white/cream is always chic. You can add a dash of colour with jewellery and scarves. It is an easy combination for a short trip. You can guarantee to make a multiple of outfits with the addition of a couple of accent colours. On my recent trip to France I made up a capsule travel wardrobe consisting of a white T shirt, black skirt, cream and/or white shirt and black and white chevron print trousers. As you will know if you read this blog regularly I have a large wardrobe of colourful scarves to ring the changes.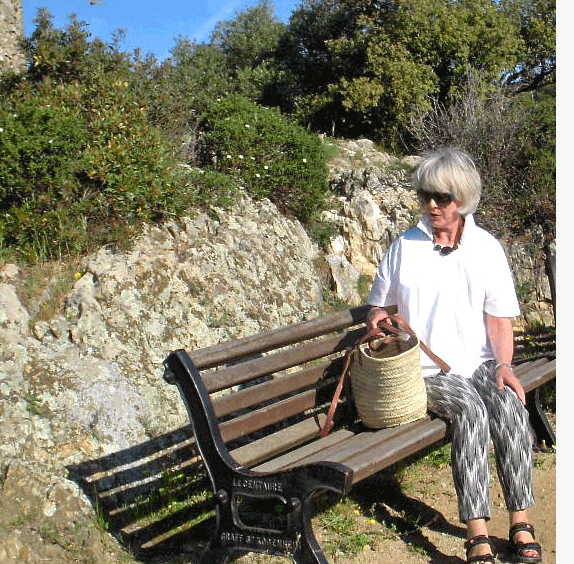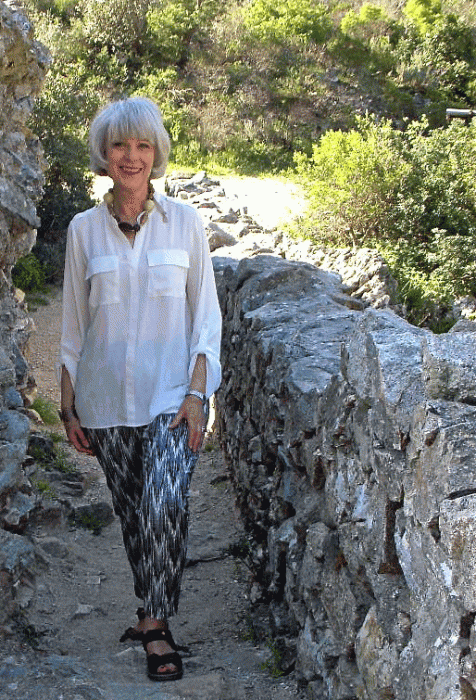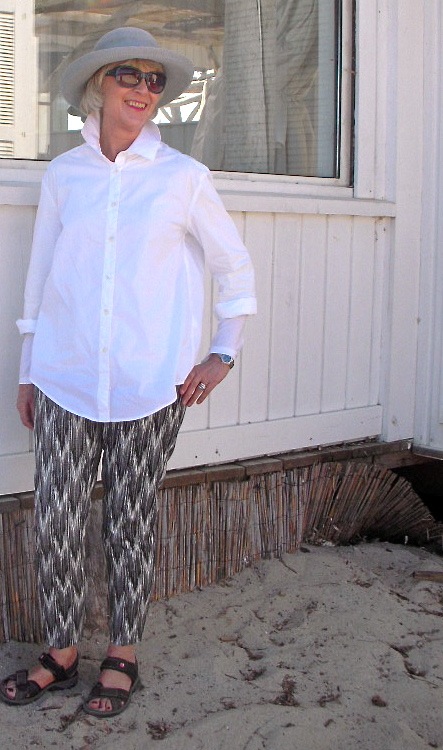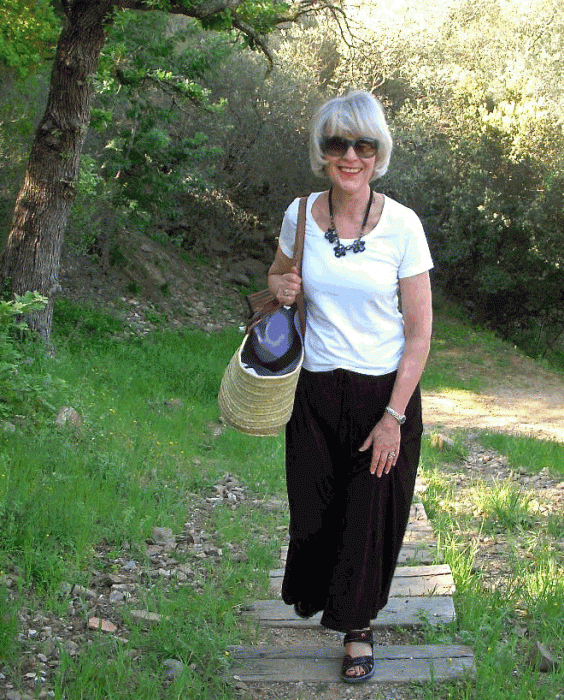 Super stylish and easy to wear the trousers in the photos are available here Tribal print Jacquard trouser. They have a tapered leg and the waistband has hidden elastic for comfort. Available in Sizes 12 to 26.
The black skirt is in a soft jersey fabric with a basque elasticated waistband. Jersey maxi skirt. Sizes 12 to 22.
I packed in a very small carry on bag and they both came out without a crease.
Now for the footwear. I think I wore these sandals nearly ever day on my recent trip. They are extremely light and comfortable.
Our village is situated on a hill and has traditional cobble stones so you need a sturdy pair of shoes if you are not going to trip up and fall over. Heels are a no no. They also worked well for the beach and the rough stoney paths of the hills where we like to go for long walks.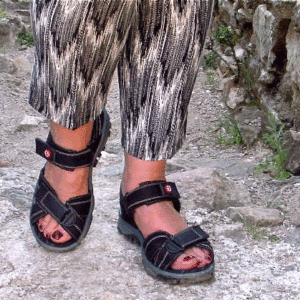 Marc Jacobs sandals