Tuesday morning in St.Tropez. Caught the early morning bus into the village to check out the market. Had very interesting discussion during the journey with the french bus driver on politics, economics and the demise of civilisation as we know it. Almost certainly a Marine Le Pen voter. My french vocabulary was seriously challenged.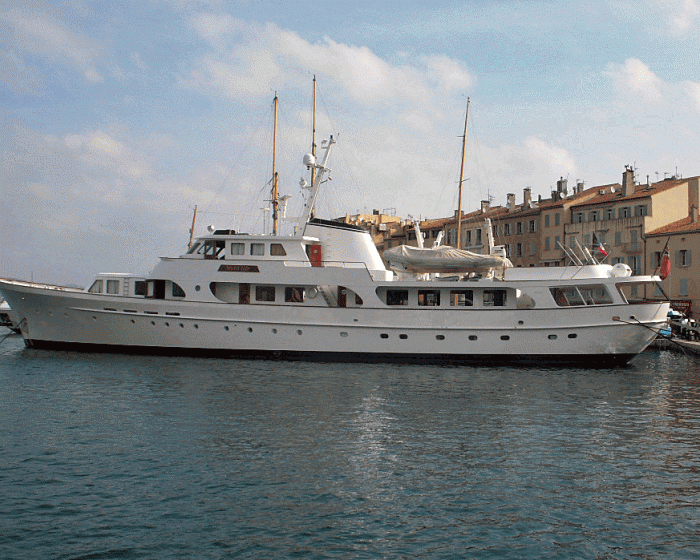 Would not want one even if I could have one. Too high maintenance and I tend to suffer from sea sickness.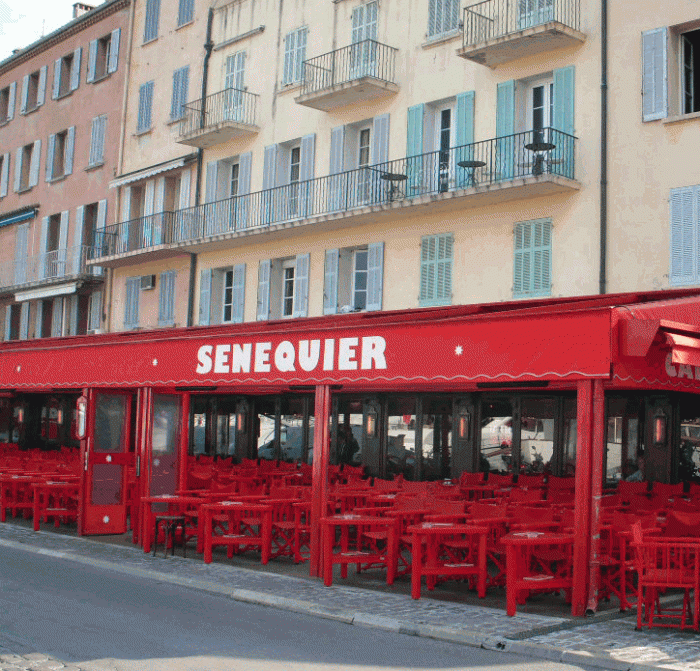 The famous cafe on the port. Everyone was huddled inside as there was a chilly wind blowing through the port.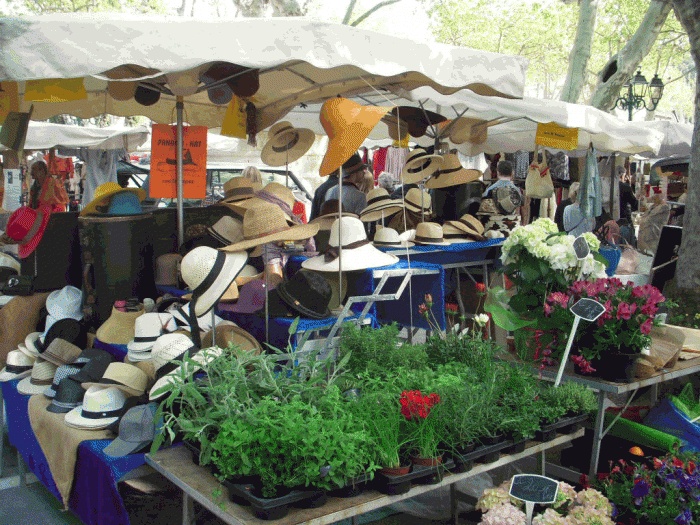 Hats and more hats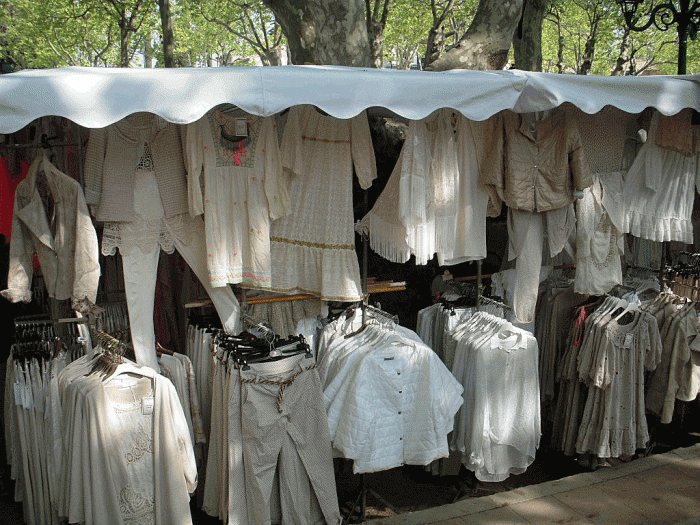 Typical St. Tropez cottons and linens.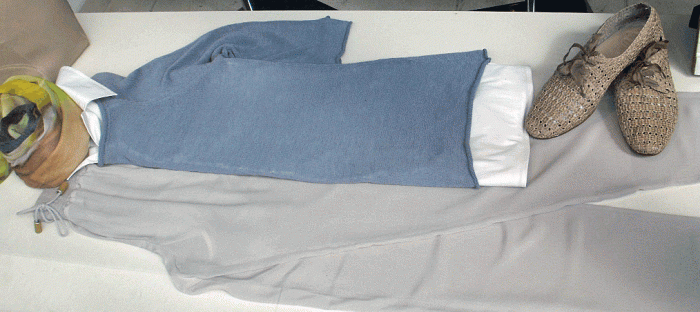 My favourite shop. I just love the way they co-ordinate the colours