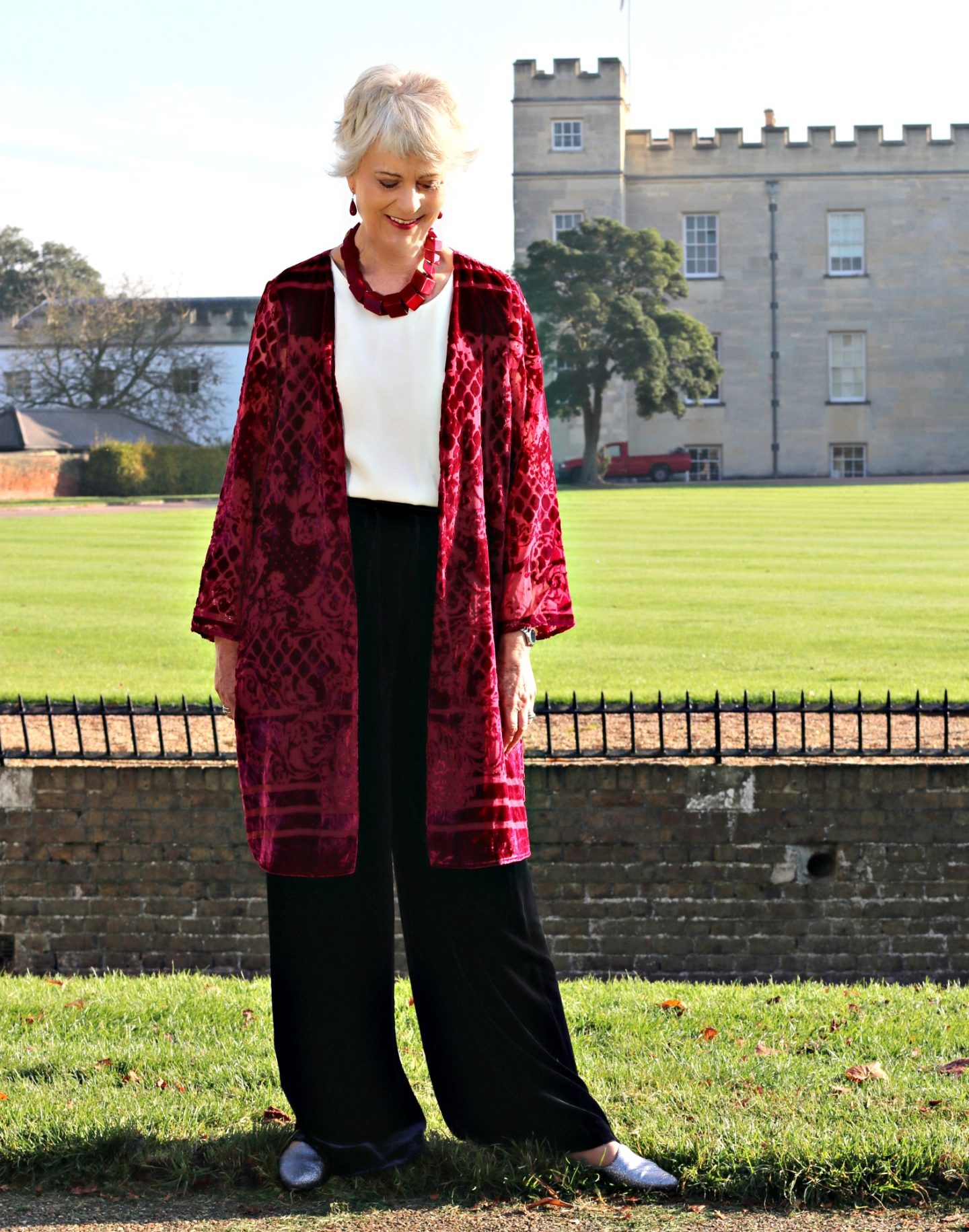 How confident are you when choosing colours for your wardrobe? I love my neutrals and will continue to wear my darker colours such as black, navy and grey. I find these colours especially flattering for trousers and skirts. However, I find very dark colours near my face can be draining without the addition of a bright scarf or a piece of statement jewellery.
Similar Kimonos: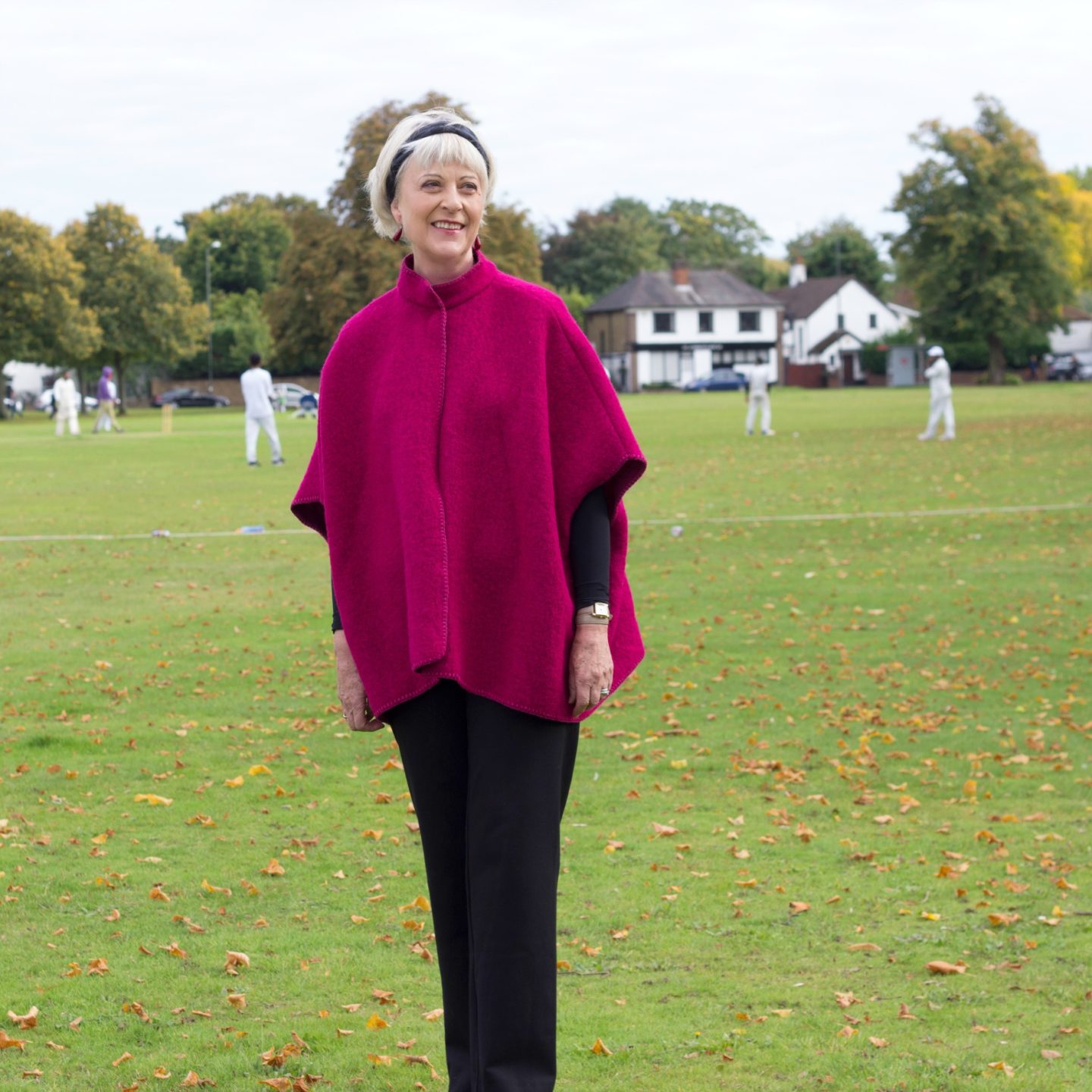 Colour is very personal. I don't think it is just about your skin tone and eye colour, although those are important. I feel that you have to love the colours you choose. When you pick up a colour and look at it does it resonate with you? Does it fit into your wardrobe and will it work with your lifestyle?
My bright fuschia cape is now sold out, however, Hopefashionuk has similar styles in their sale with as much as 50% to 65% reductions.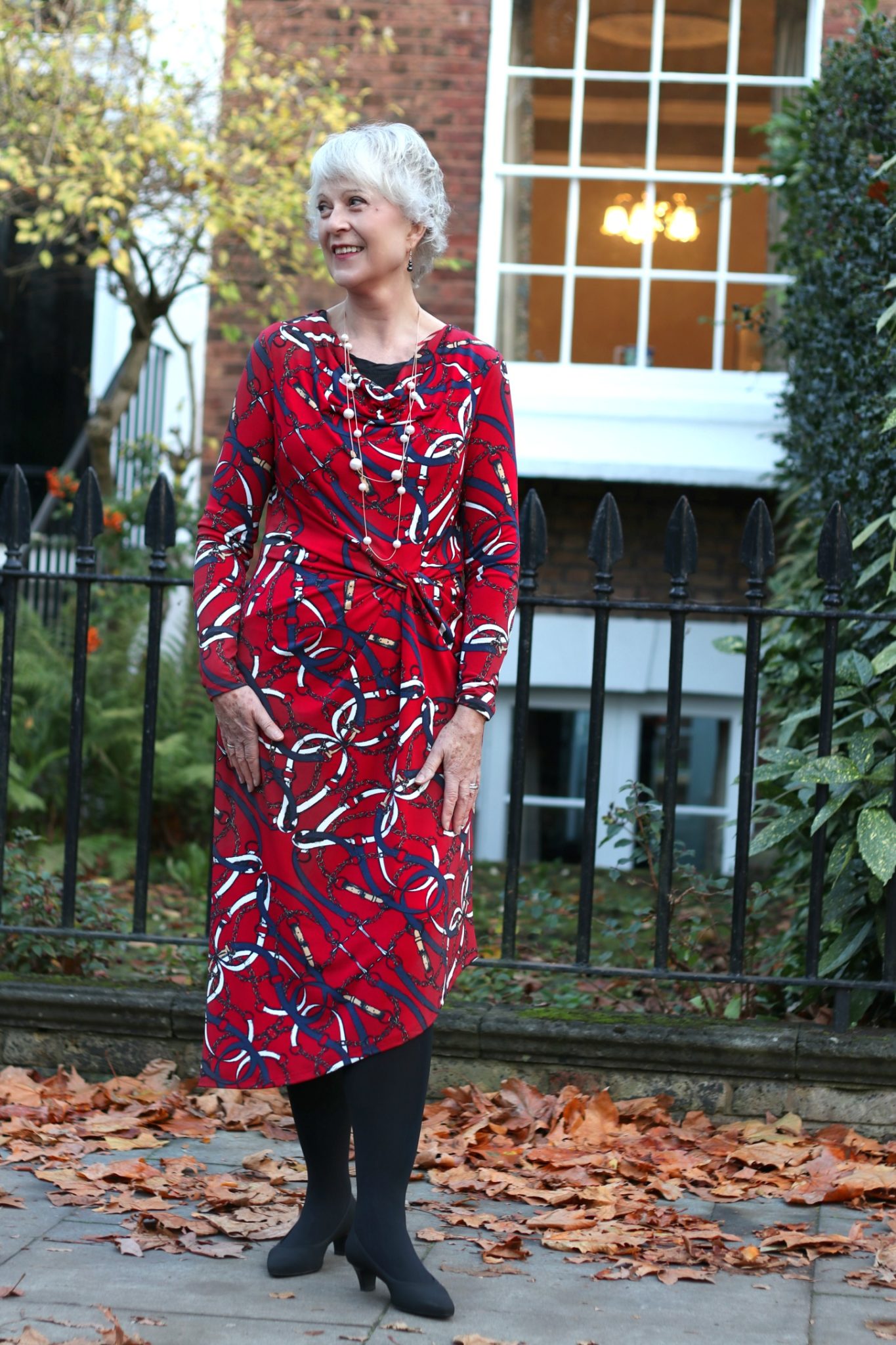 A selection of similar dresses: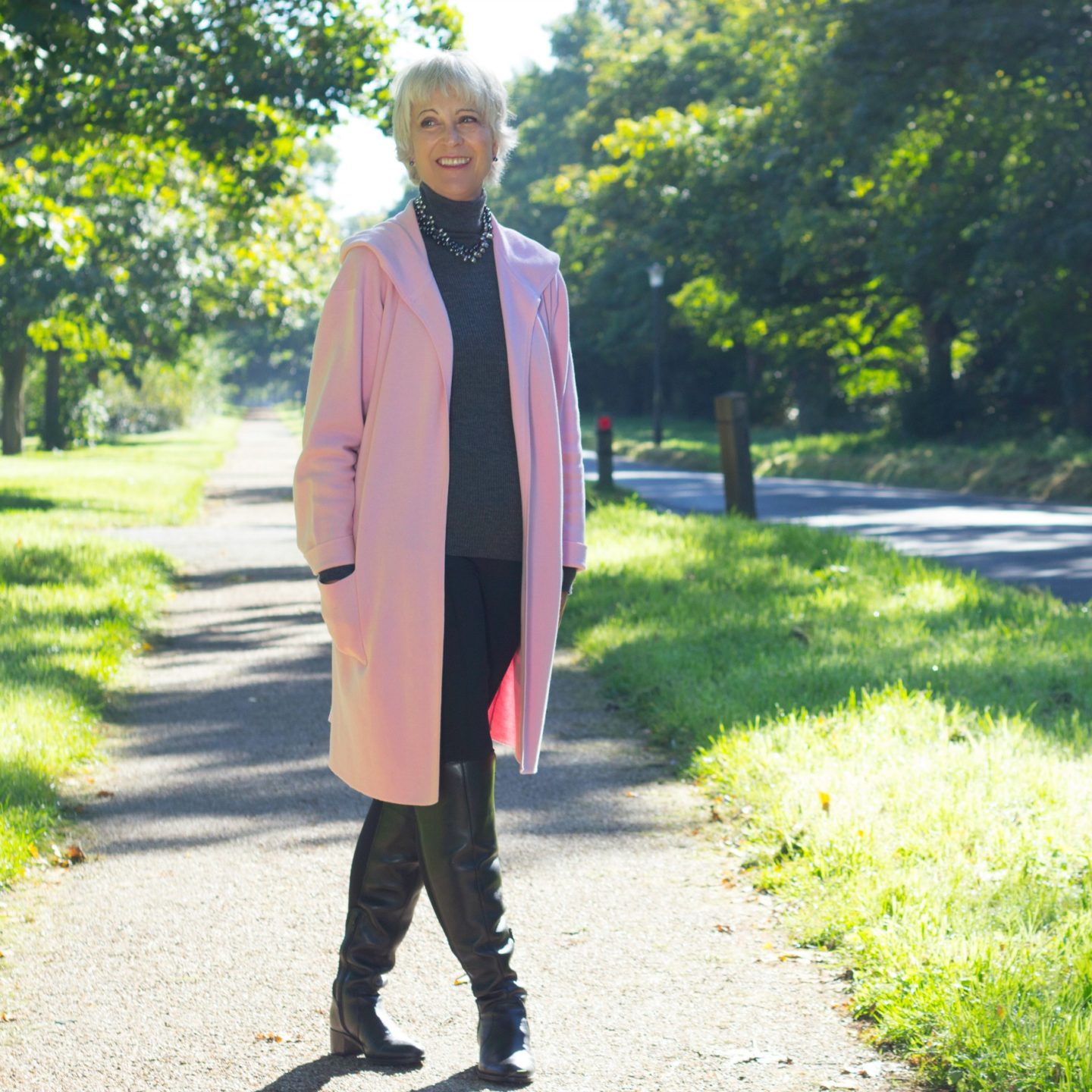 Wearing colour over a dark neutral can be very slimming. If you are petite you could choose a shorter style of coat.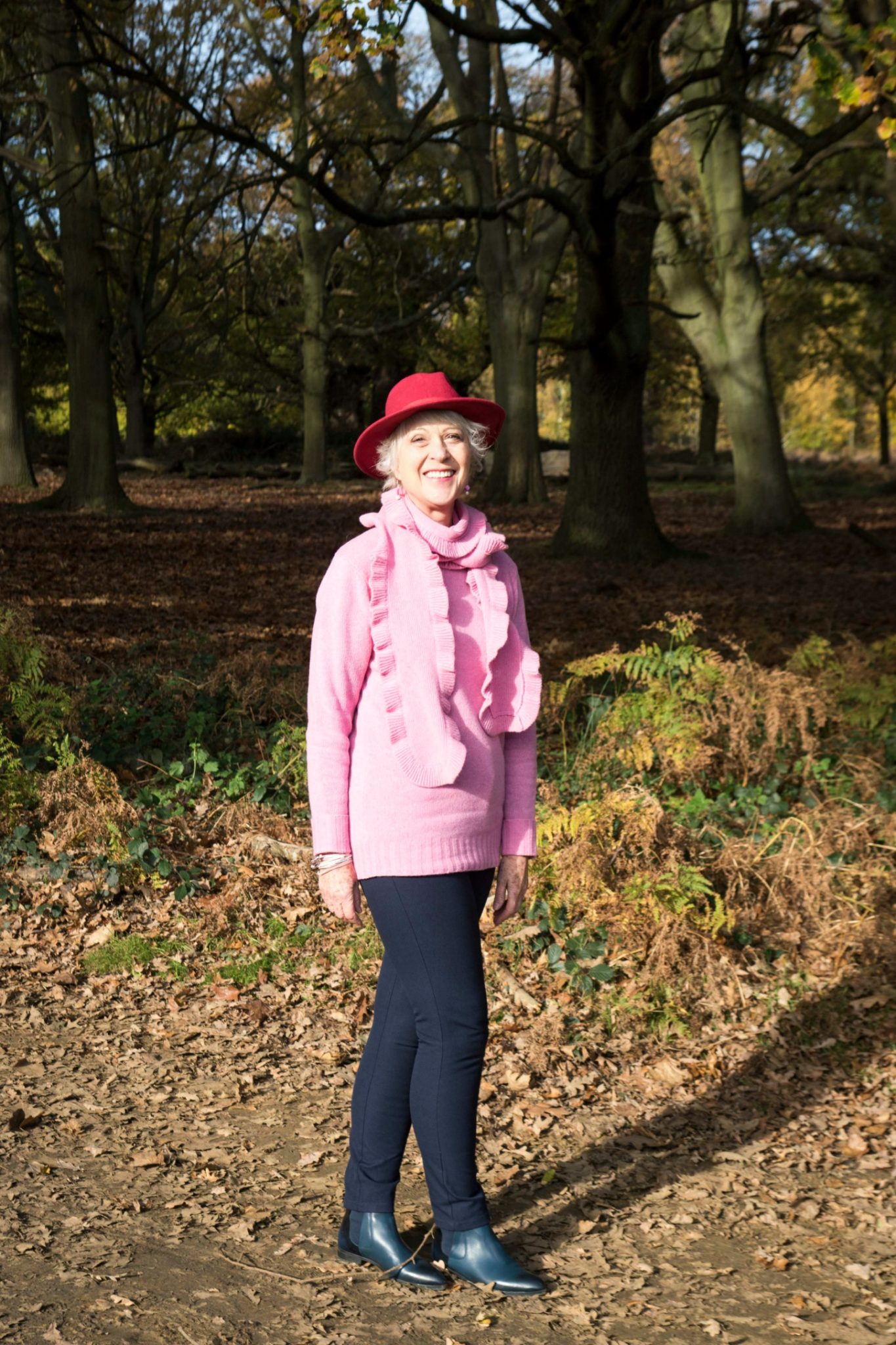 Pink wool/cashmere ruffle scarf still available at Winserlondon (now £69).
Similar pink sweaters: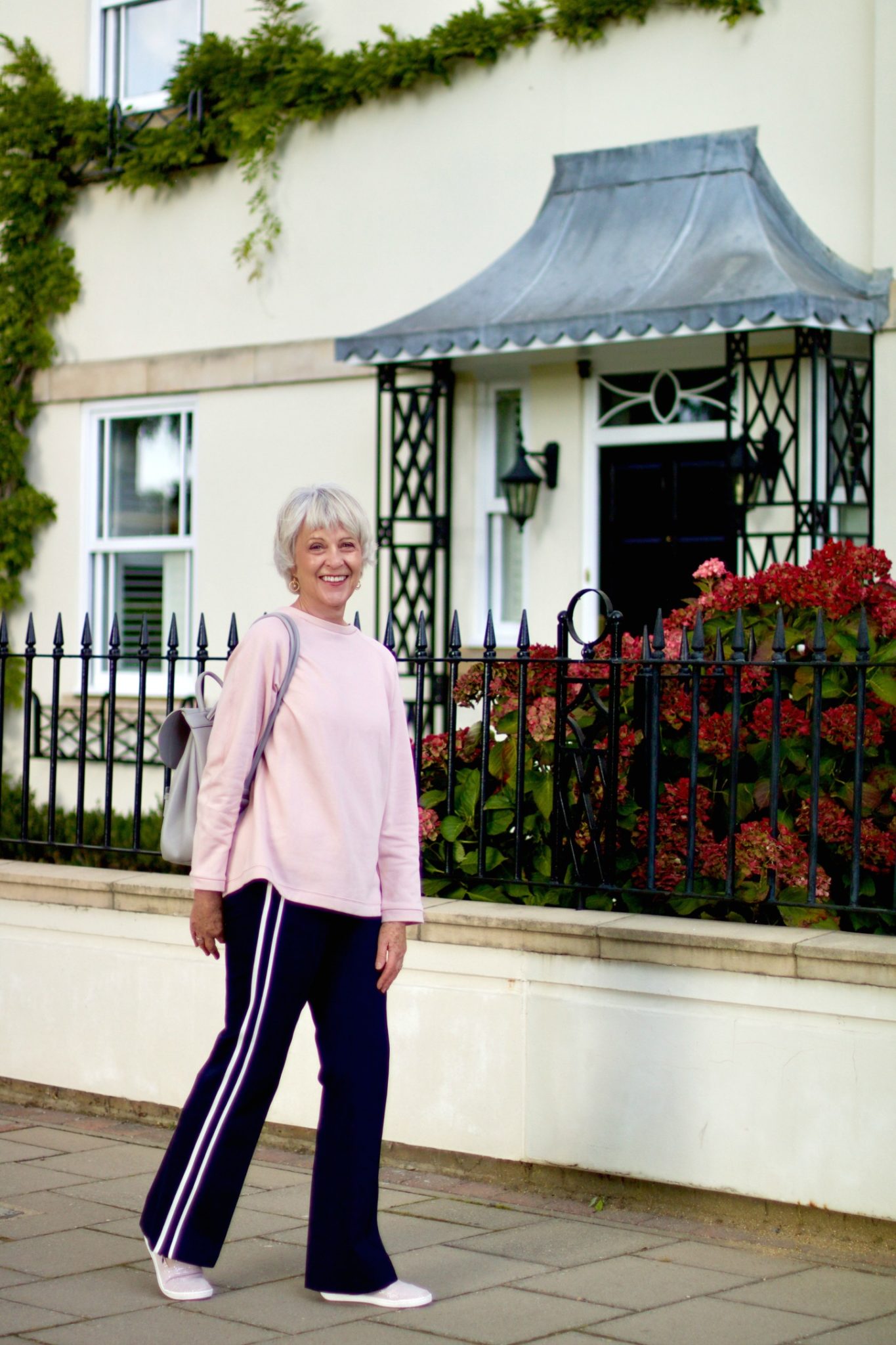 You can always add a touch of colour with shoes.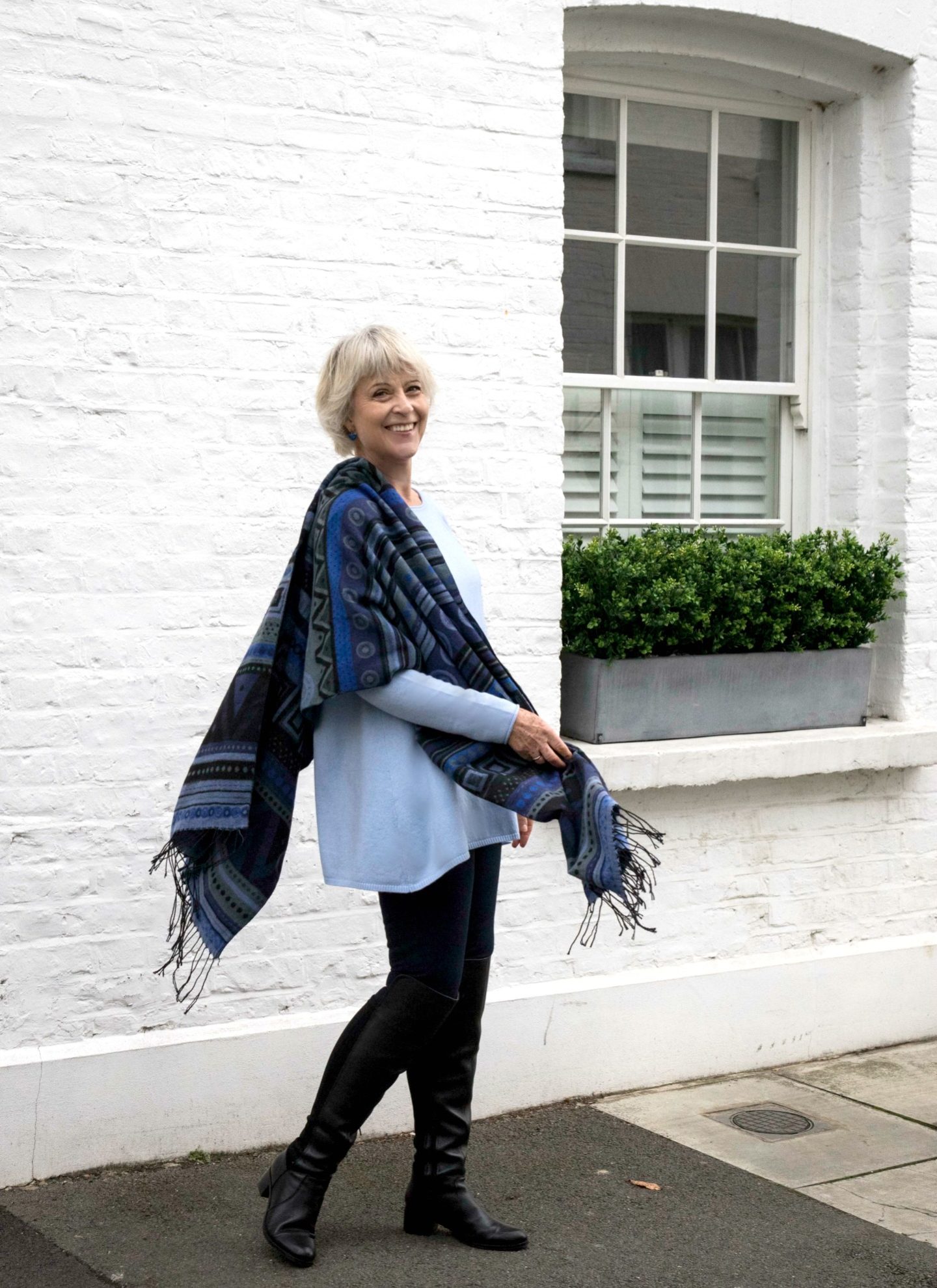 The cashmere/merino pale blue swing sweater still available at WoolOvers.
As you can see I love the soft pinks and blues. Last season I chose some bolder colours such as deep blue reds and fuschias. I am glad I did as they lifted my mostly neutral wardrobe and brightened my days.
A patterned shawl or scarf is also a good way to add colour.