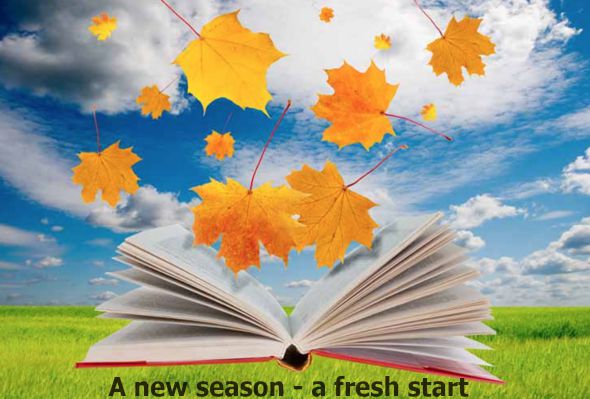 Planning your wardrobe for the new season. It will be September 1st in two days time.
Despite what the weather may whimsically decide to do, I always think that September is the beginning of a new season. A back to school, new term feeling.
I find that before the new season gets into full swing I like to edit my wardrobe in preparation for the new arrivals. I find that planning pays off in the long run.
With regard to new purchases here are a few guidelines that may help. You have probably heard many of them before. Personally I like to be reminded often so that I do not veer too far off course.
Guidelines
1. If there's only one thing you remember it should be: "buy less, buy better".
2. Don't buy now: research has shown that we get a lot of pleasure from thinking about something. Think like you've bought it. Often, by the time you've come to actually buy it, you might well have changed your mind and decide that you do not really need/want it.
3. Never buy anything you like. Only buy things you love. Never buy anything that almost looks amazing. Only buy something that absolutely looks amazing. If you have an issue with even one little thing, don't buy it.
4. The first place to shop should always be your wardrobe.
5. Be a strict custodian of your wardrobe. If possible have a one in, one out rule. Decide on a maximum number, and stick to it. (I am not so good on this one). If this is too difficult you might like to pack some items away for a while before discarding.
6. Keep your wardrobe neat and tidy. Make sure that the right garments are hanging next to each other. This helps turn randomness into order.. Work shoes next to work shoes, trousers next to trousers etc.
I stress that these are only guidelines everybody is individual and likes to do things differently. However I have found my life much easier and my wardrobe more manageable since I have implemented at least some of these rules.
Not only am I beginning to plan my new season wardrobe I am also thinking about scheduling my blog posts for the next few months.
I would love your help to do this.
I originally set up Chicatanyage in 2009 with the aim of inspiring mature women to continue to have fun and enjoy fashion. I see my role as doing the "leg work" or these days with the internet "finger work" and offering you options that will help you plan your wardrobes and maybe try some styles that you might not otherwise have thought of. To help you develop your own individual styles and continue to look the best that you possibly can at any age.
Please let me know what you would like more of less of or any topics you would like me to add that I may not have thought of.
I know we are all busy so to make it quicker and easier here is a list of current topics. Feel free to add to this list.
How I put my looks together i.e..images of me.
Polyvore outfits. Those are the ones where I show how items might work together to form a capsule wardrobe.
News and views from France. How french women dress (only available when I am in France)
Advice on beauty – beauty products.
Role models – older women. Although I find that we all seem to be using the same women repeatedly.
Other – I am sure there must be something under this category I just can't think of anything right now.
Either leave a comment or email me at Chicatanyage(at)iCloud.com.
I would also like to take this opportunity to thank you all for your support and comments. It really makes the sometimes solitary task of blogging all worthwhile.