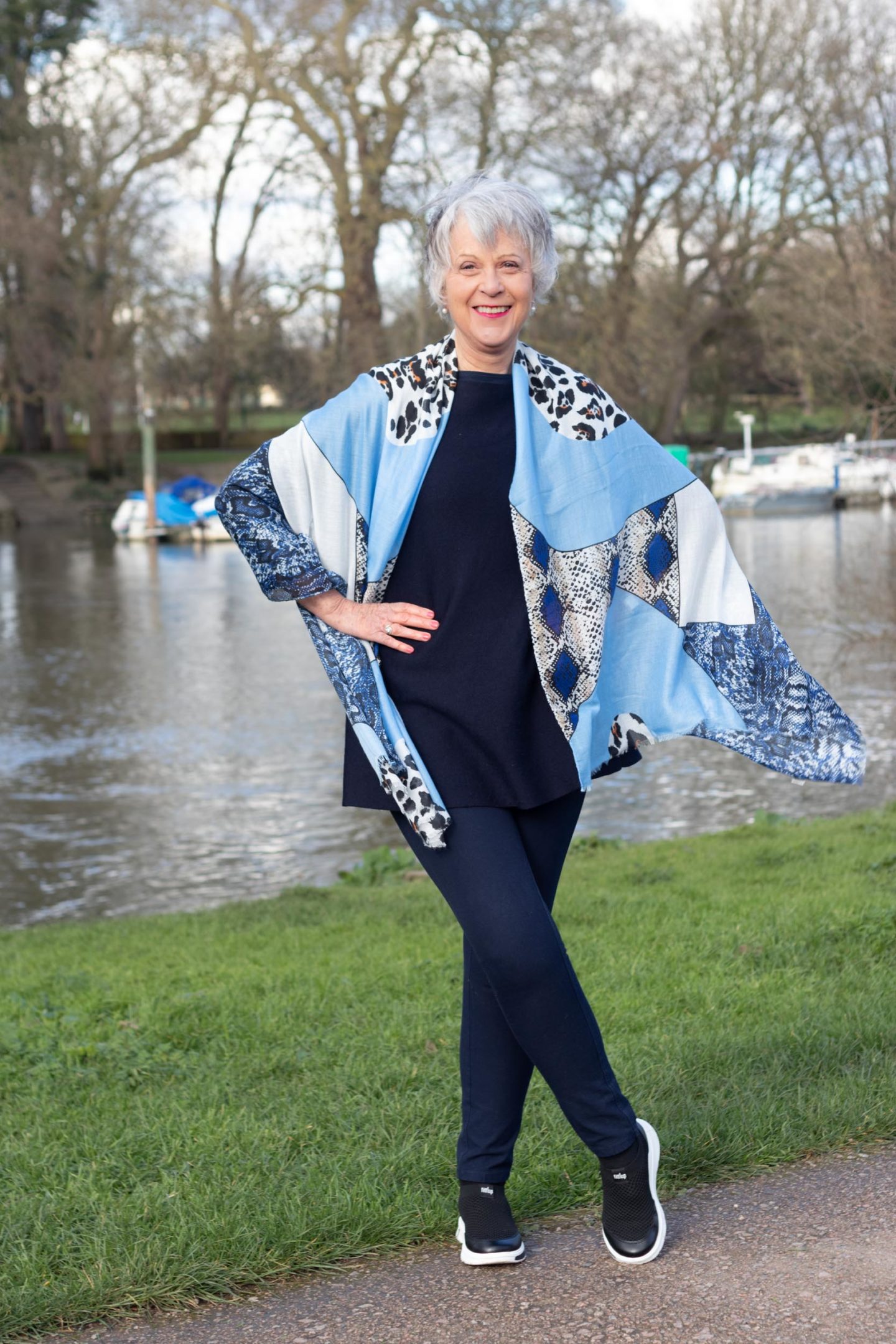 As I write this post it is still wet and cold, even though the daffodils are out in our West London village Spring has definitely not sprung yet. I don't know about you but I am getting very bored with my winter wardrobe. I feel that it needs a bit of zizzing up with the addition with some new season Spring scarves to add of a touch of colour.
One of the ways we can liven up our winter wardrobes is with accessories especially scarves. So I am thrilled to announce that our new season Spring scarves are now in stock at the Chicatanyage scarf shop.
The scarf I am wearing above is the large blue leopard/snake print scarf. I have teamed it with a very simple navy outfit. The jeans are by WinserLondon (about 4 years old). Similar available at JohnLewis&Partners. Navy sweater originally from Cos (again about 4 years old) similar. My very comfortable sneakers are from FitFlop.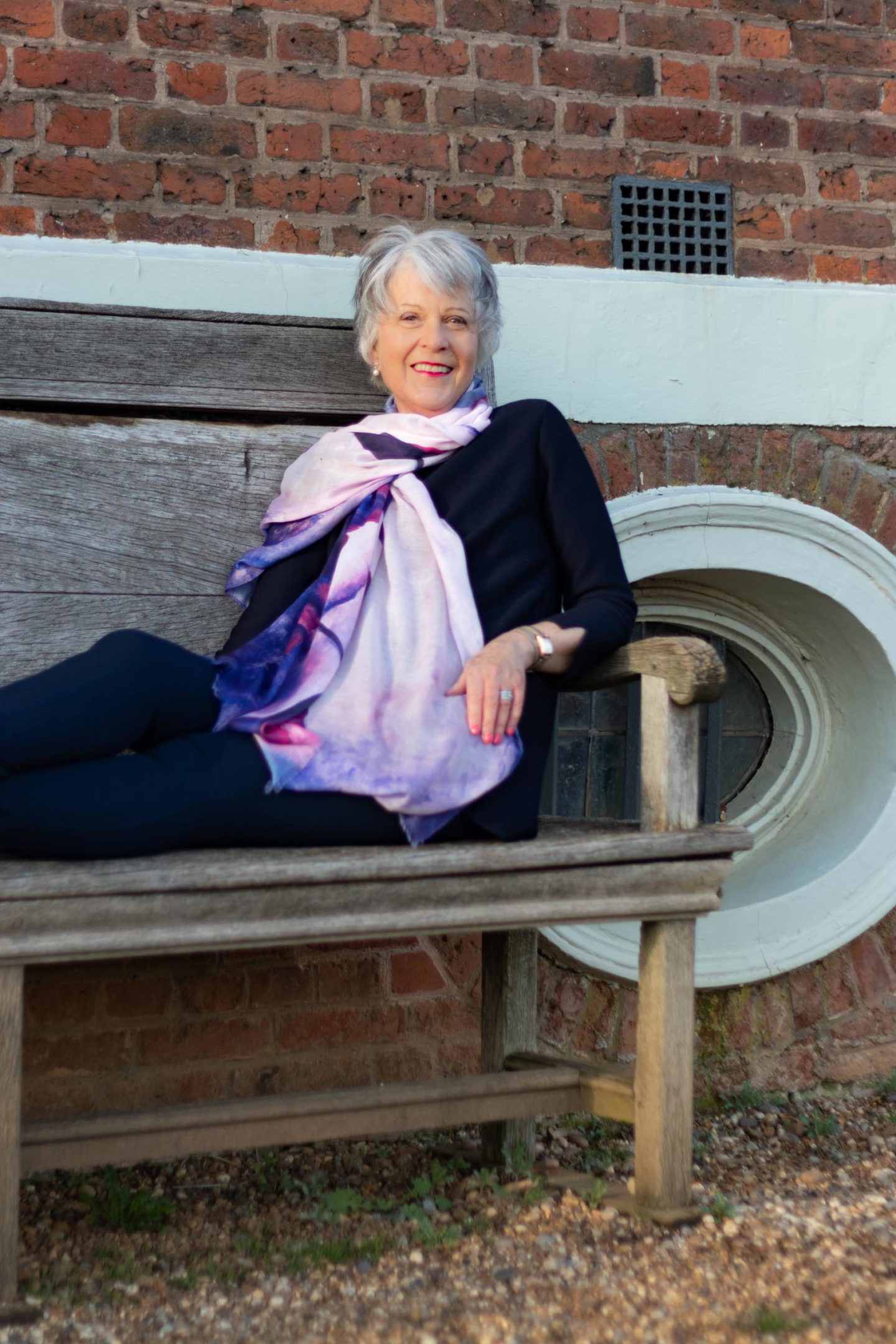 Pink/purple poppy print scarf.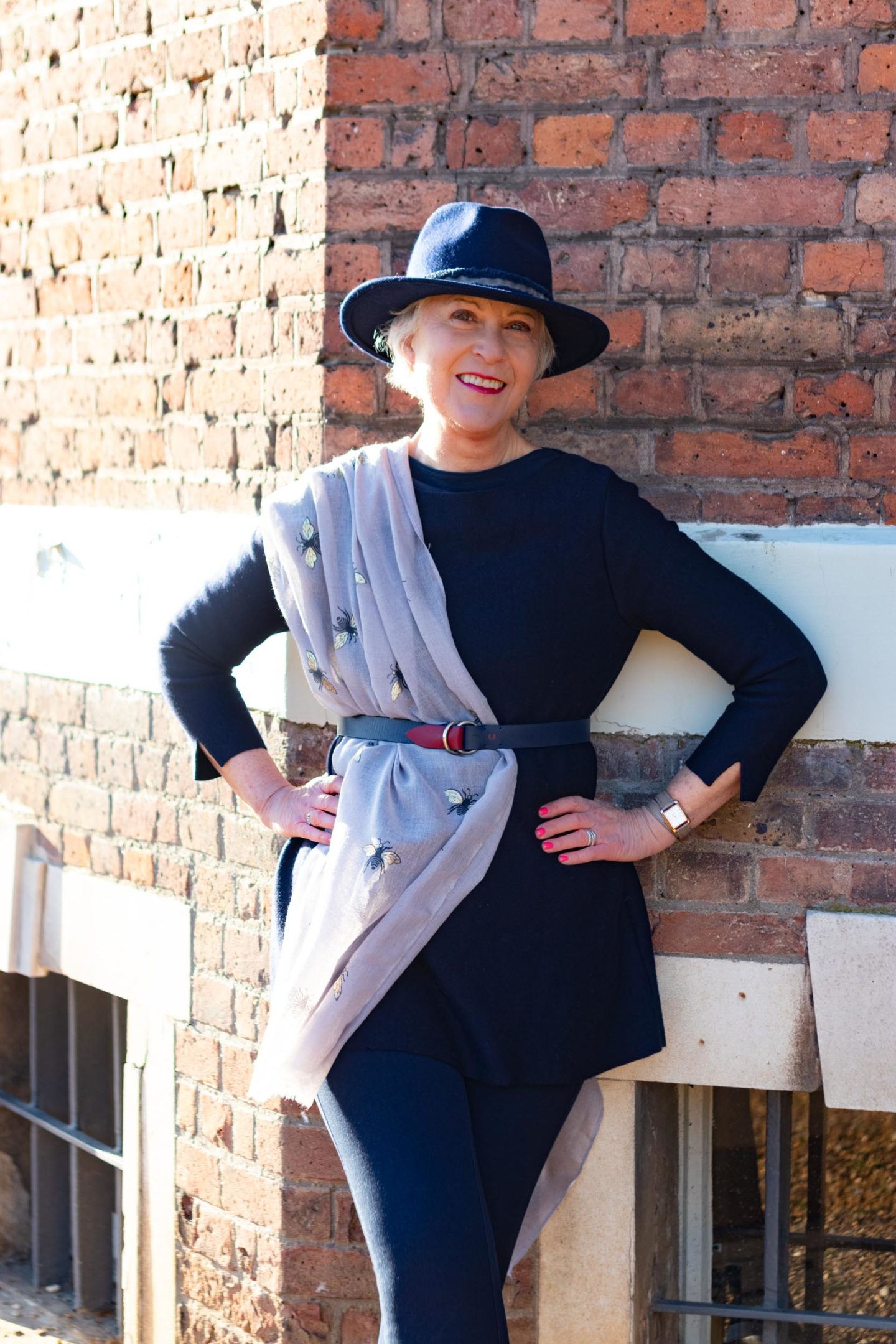 Grey cotton scarf with embellished gold bees. Jigsaw belt at JohnLewis&Partners.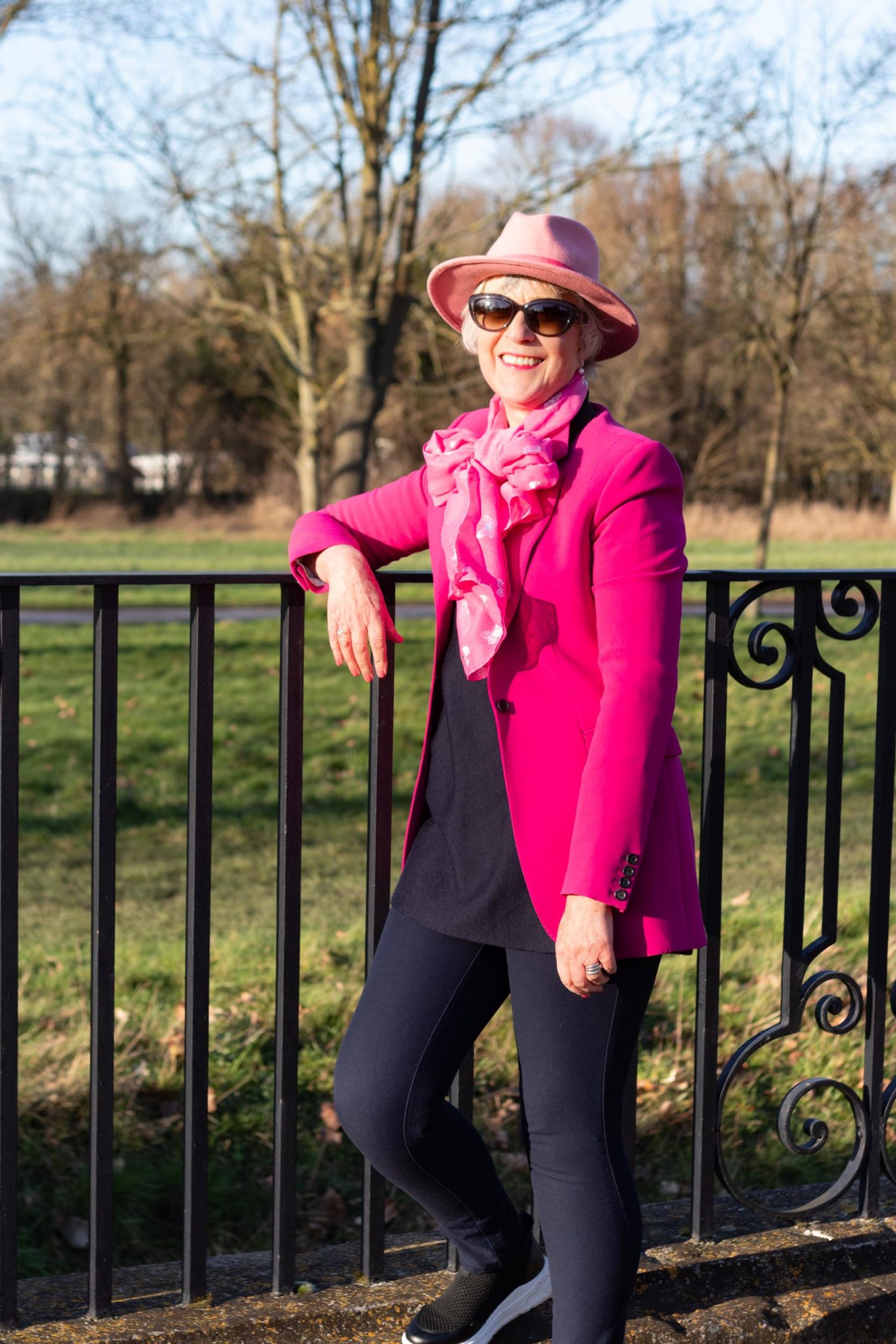 Poppy pink scarf with embellished silver butterflies.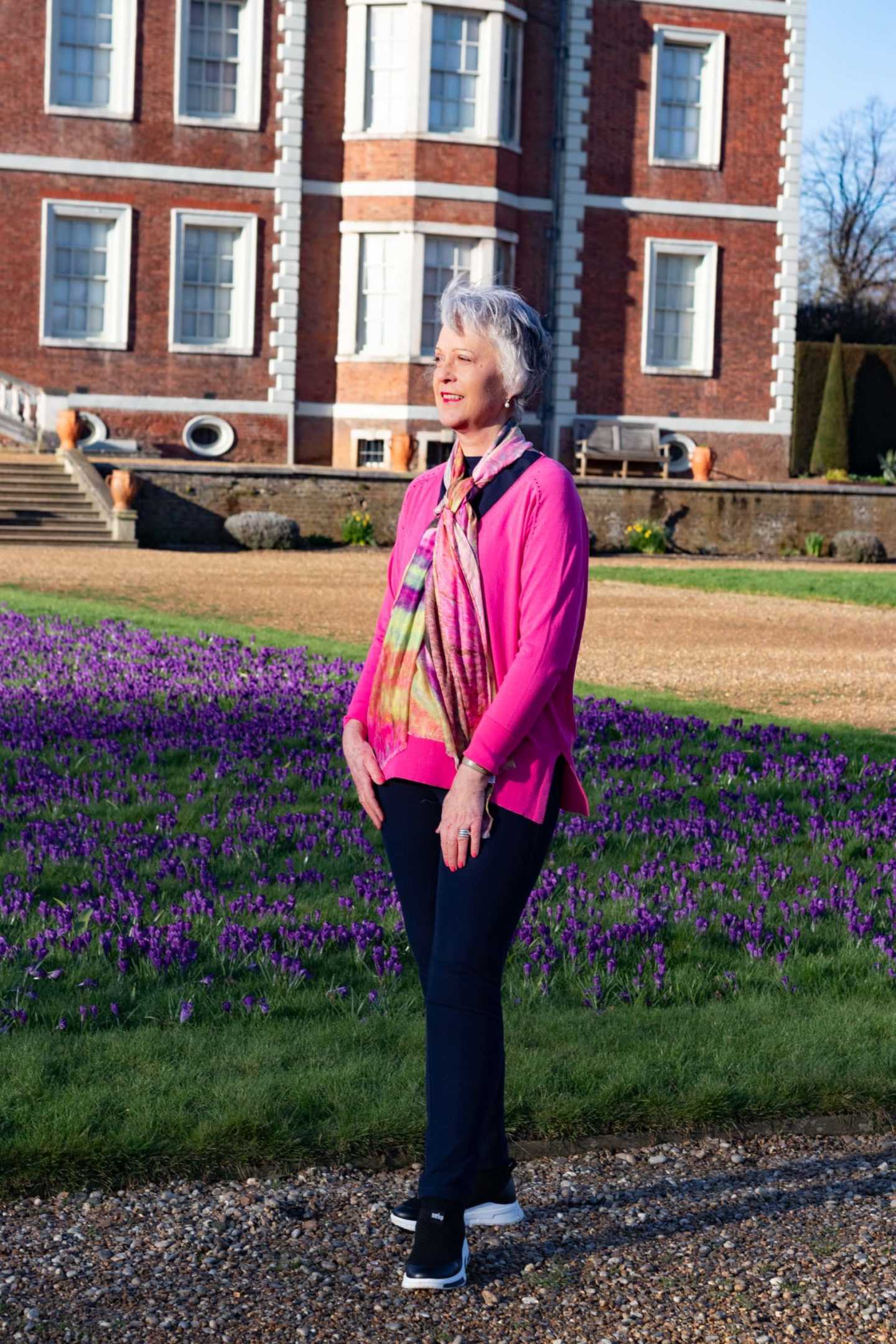 Pink, apple green and yellow with a touch of brown wavy print scarf.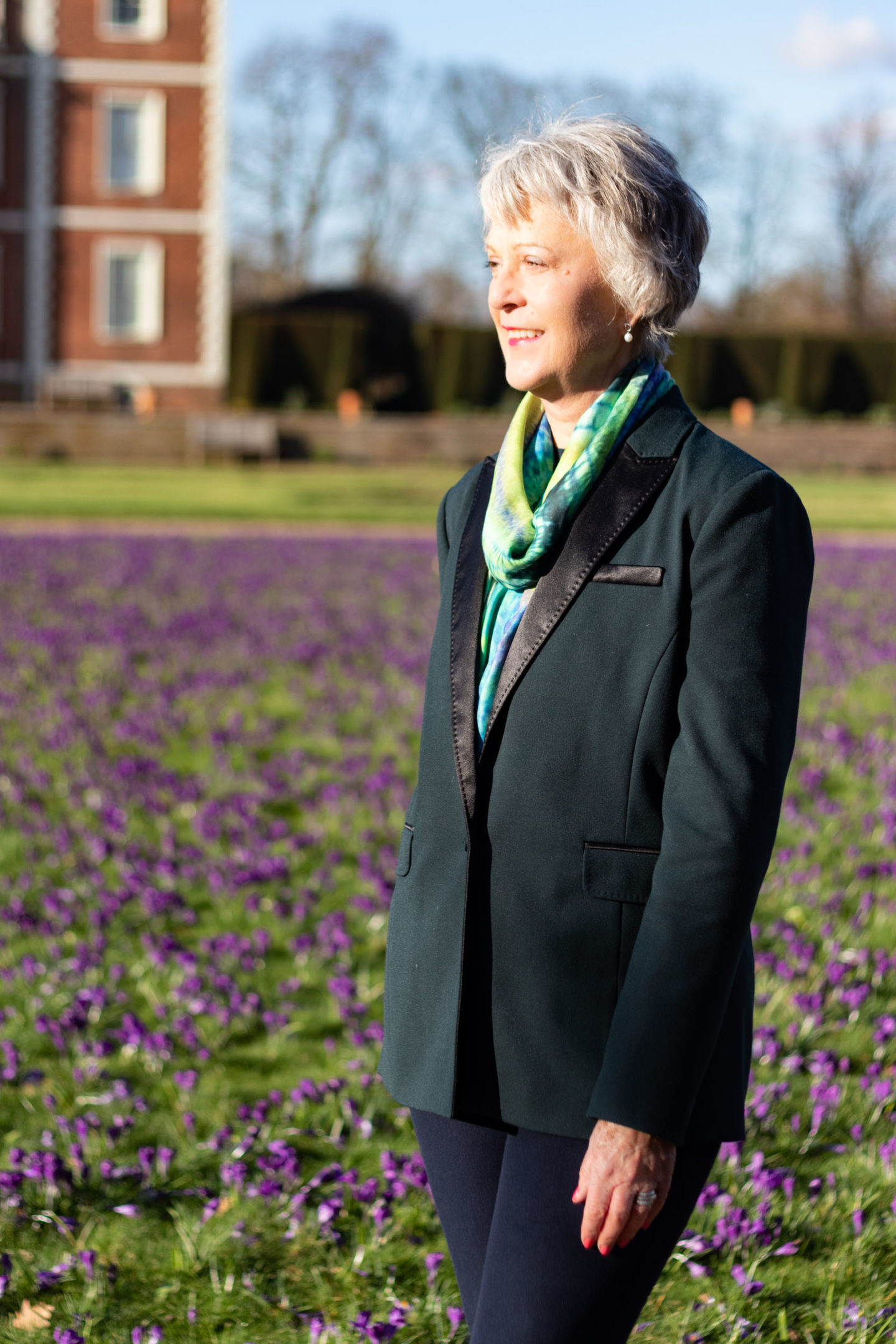 Green, yellow, blue with a touch of purple wavy print scarf. Tuxedo jacket MeandEm (reduced from £299 to £89 small sizes only).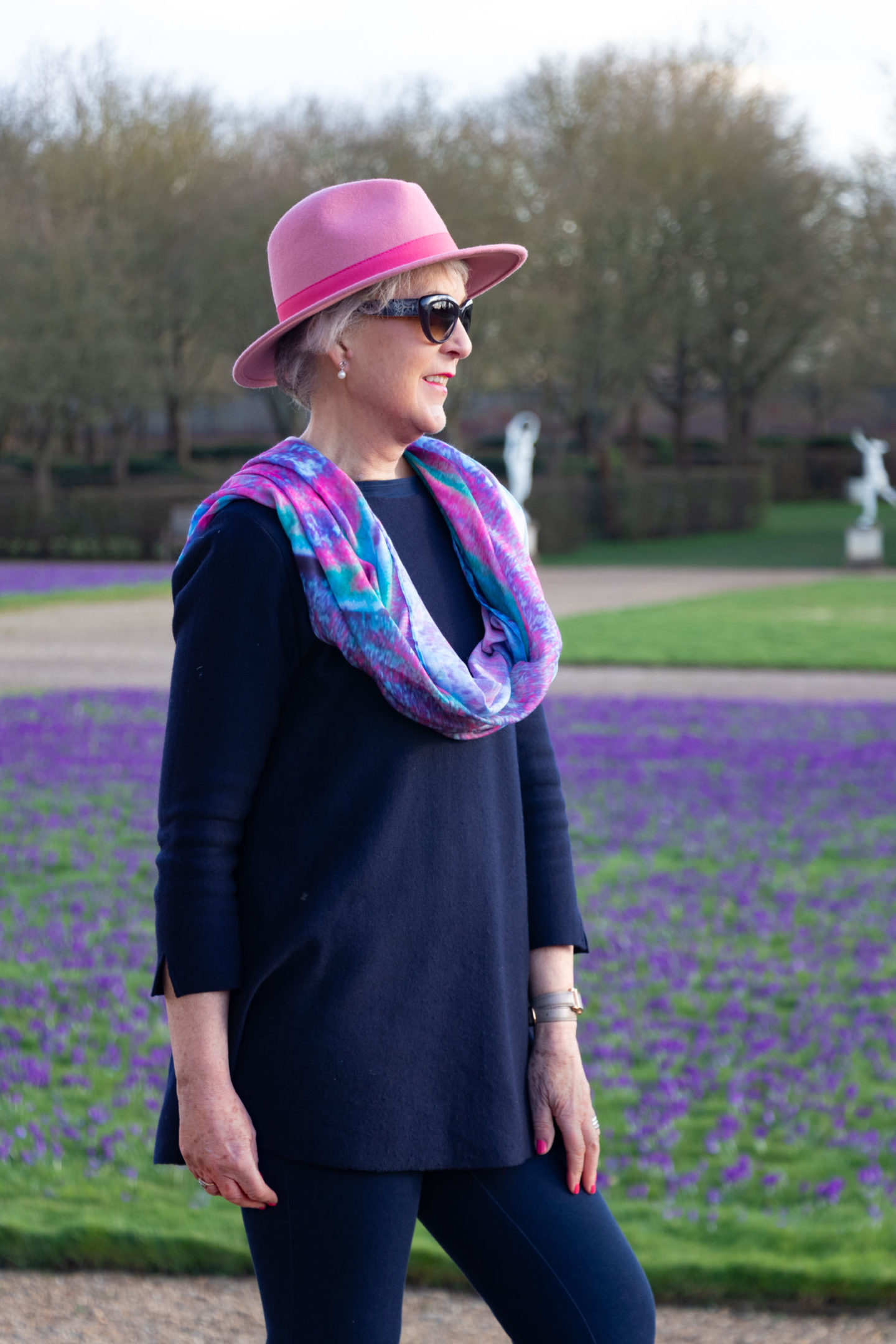 Pink, blue with a touch of cool brown wavy print scarf
New season Spring colours
I have had a wander around the shops recently and the windows are full of bright colours. Lots of blues, pinks, purples, apple green and yellow. I will be writing a post with images shortly. In the meantime, you can add these colours to your wardrobe with a scarf.
You can see more Chicatanyage scarves in this post.
If a scarf you like is sold out please email me at chicatanyage(at)icloud.com and I will see if I can fulfil the order.
The photographs were taken by Laura Hines. Follow her on Instagram