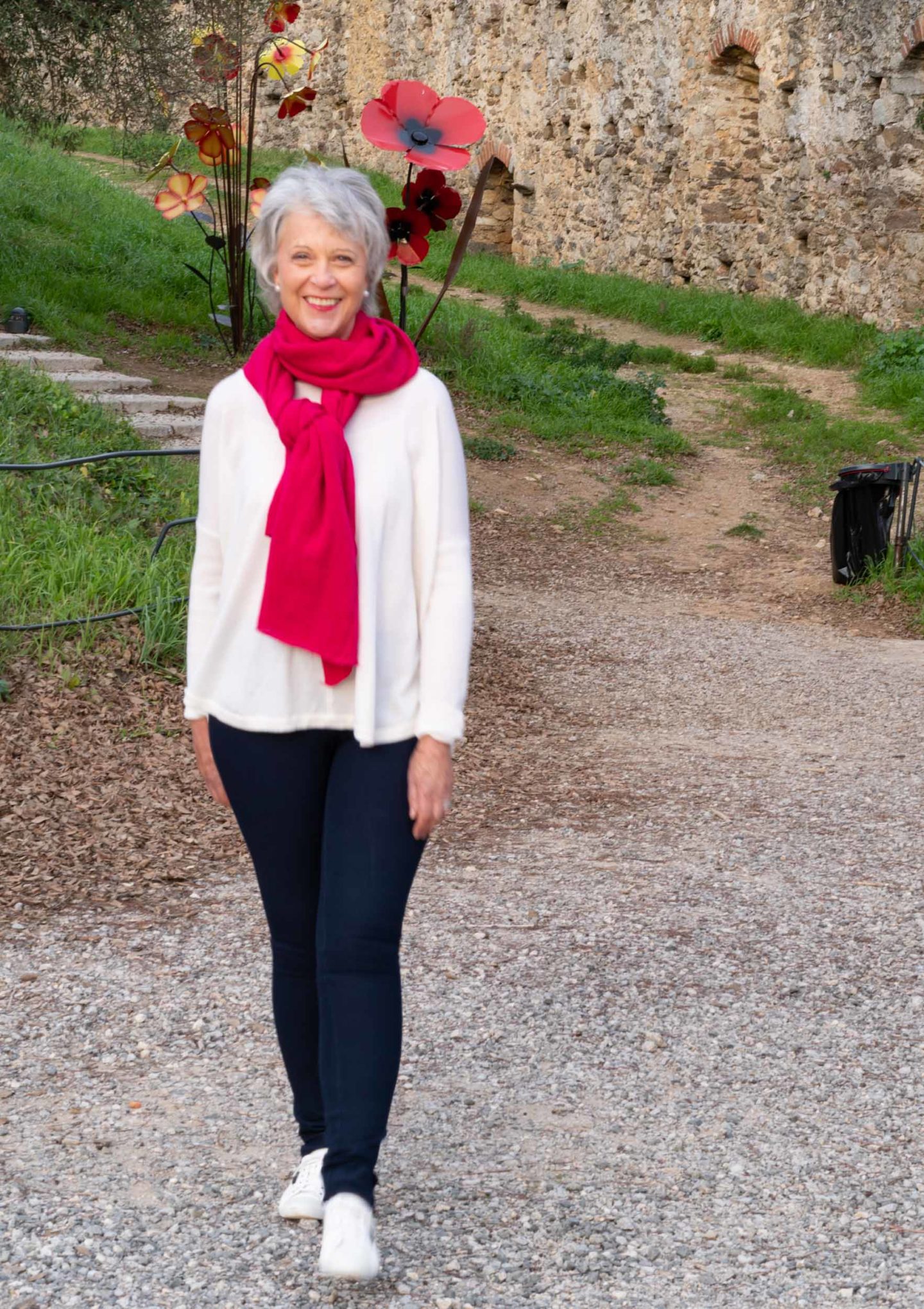 I have spent four weeks down in the South of France over the holiday period. As well as taking some time out to meet with friends and go for long walks in the countryside and on the beach I have been visiting the famous St.Tropez market once a week to look for new and exciting scarves. I am proud to introduce the new-season St.Tropez scarves. I have found some really great ones. As well as the 100% wool scarf/shawls which are stocked regularly in the Chicatanyage scarf shop I have found some other gorgeous patterns. I am wearing one of the 100% wool scarves above in a soft red. You can see how useful they can be for day and evening here and here.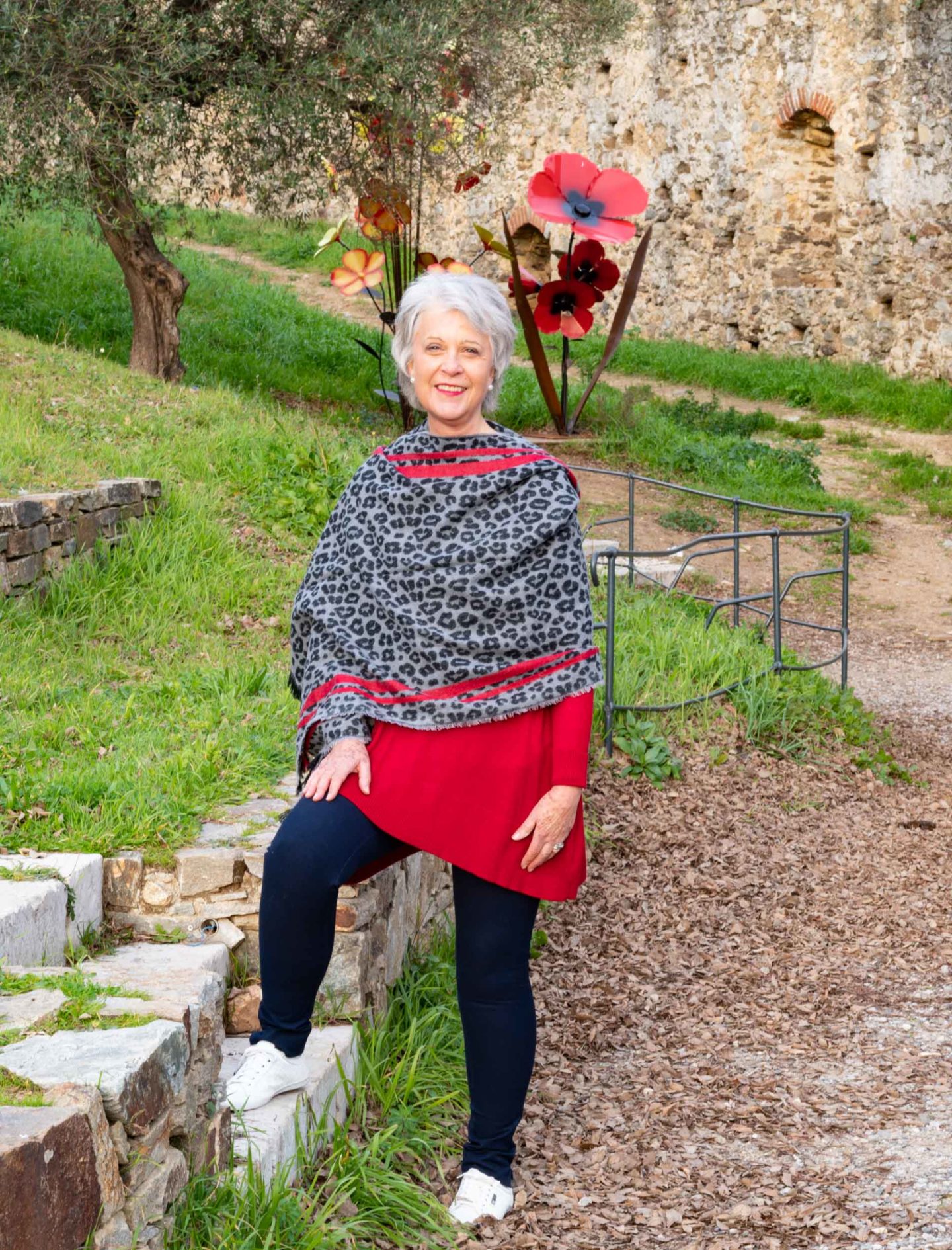 I am modelling one of my favourites in the photo above. An abstract leopard print scarf in grey and black with red border stripes (available in two other colourways blue and light grey with pink stripes)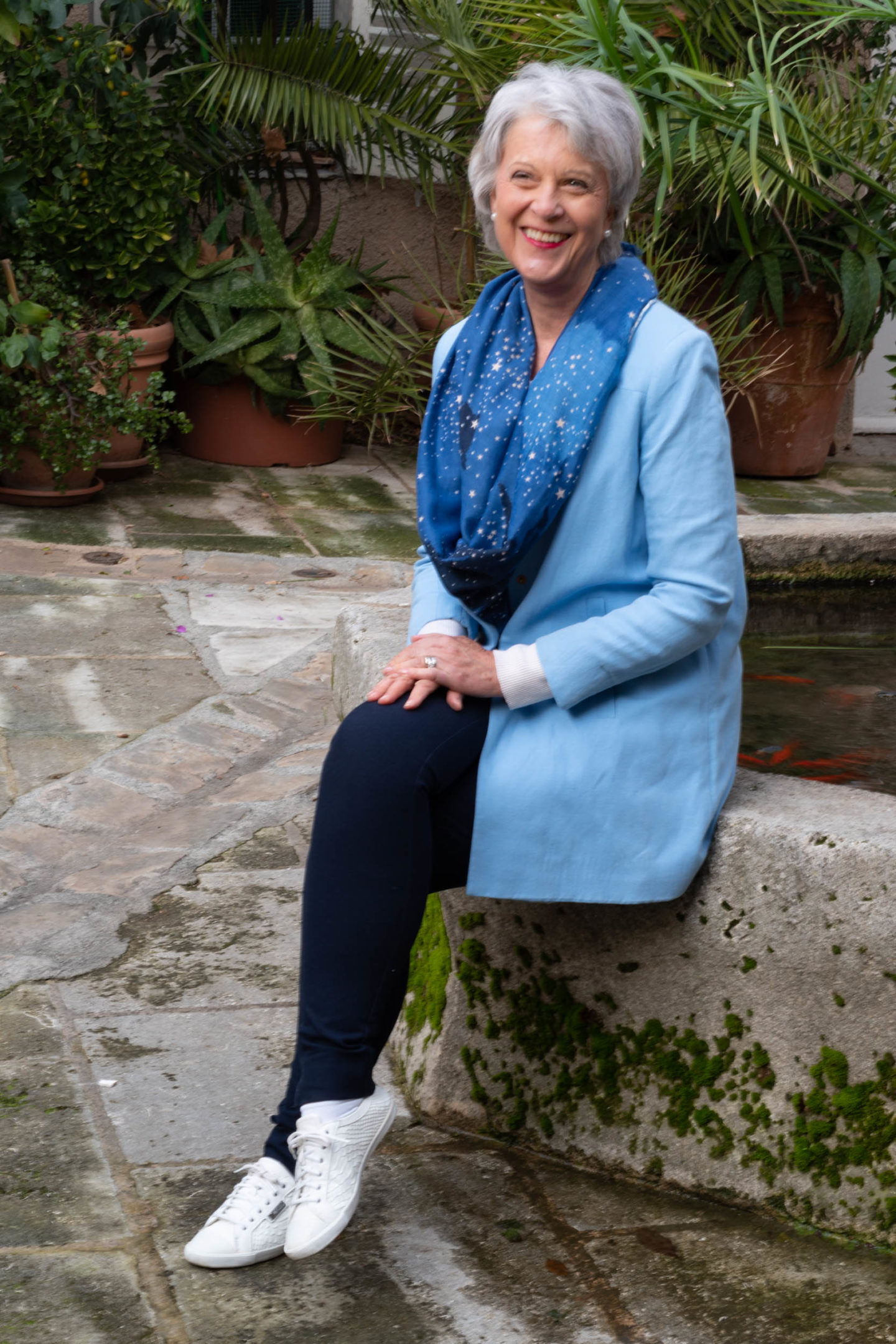 Large bright blue scarf embossed with delicate silver stars with mid blue and light blue borders.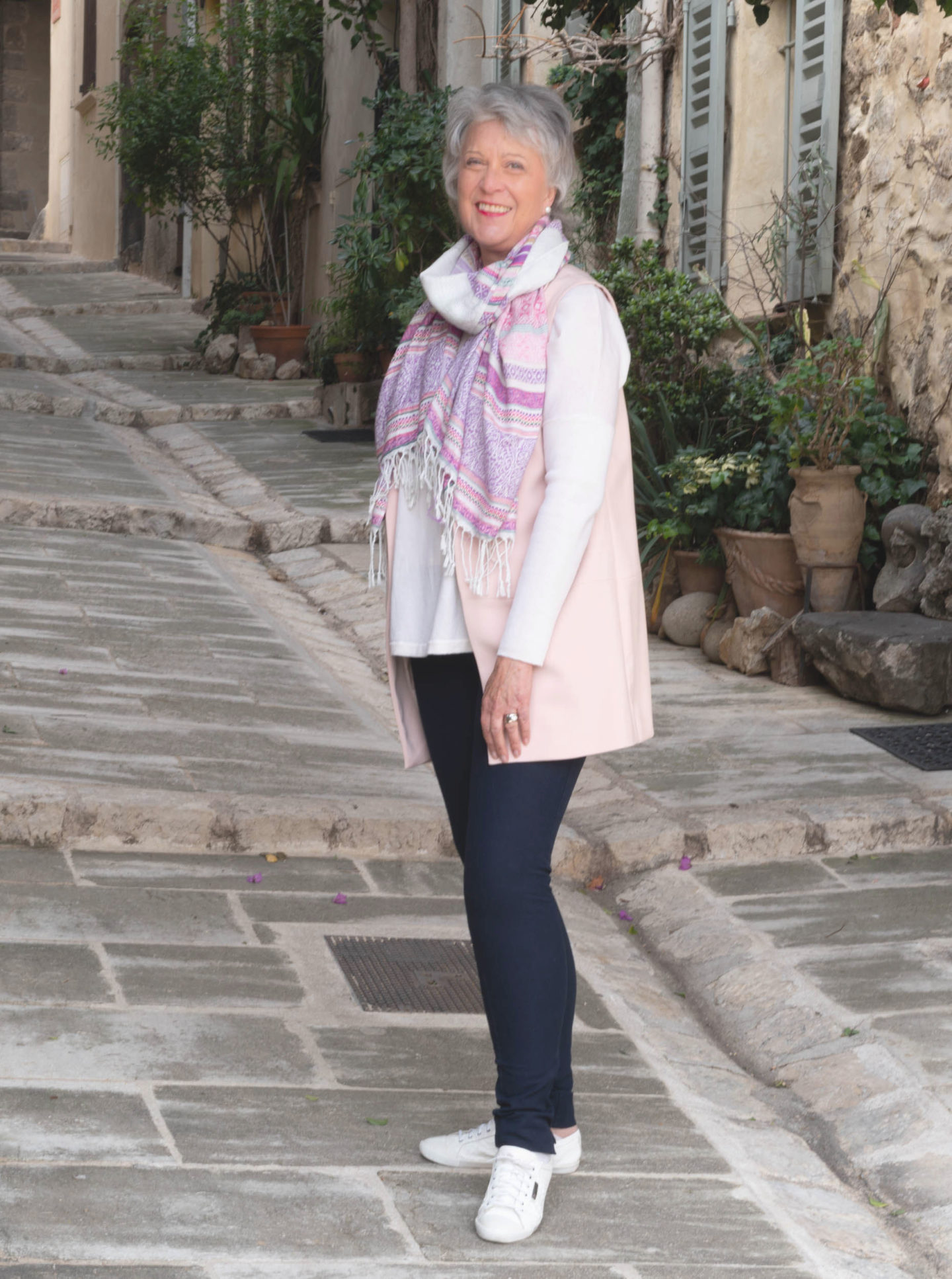 Typical St.Tropez look. Large cotton ethnic print scarf with fringes. Shown above in predominantly pink and lilac with touches of green and white centre panel. It will go well with your summer dresses. Lightweight and will not take up much room in a suitcase when you are travelling,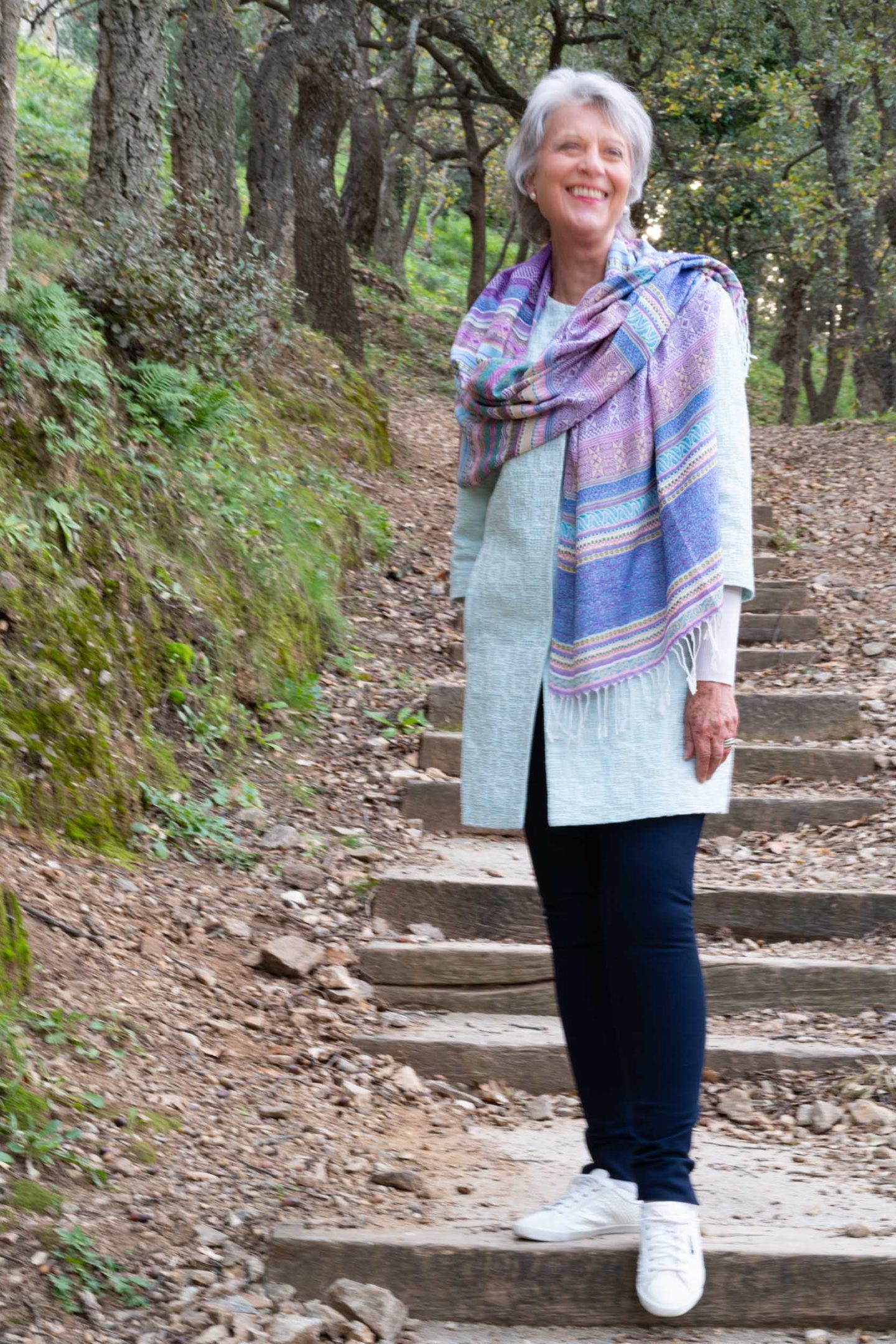 The same style scarf as in the previous photo. This time in purple, pink and blue with touches of green and turquoise.
New-season St.Tropez scarves
Chicatanyage scarf shop. As usual, when I buy in the market I am not able to buy large quantities of stock. Therefore we only have a few pieces in each style.
Photos were kindly taken by my husband in the village of Grimaud.