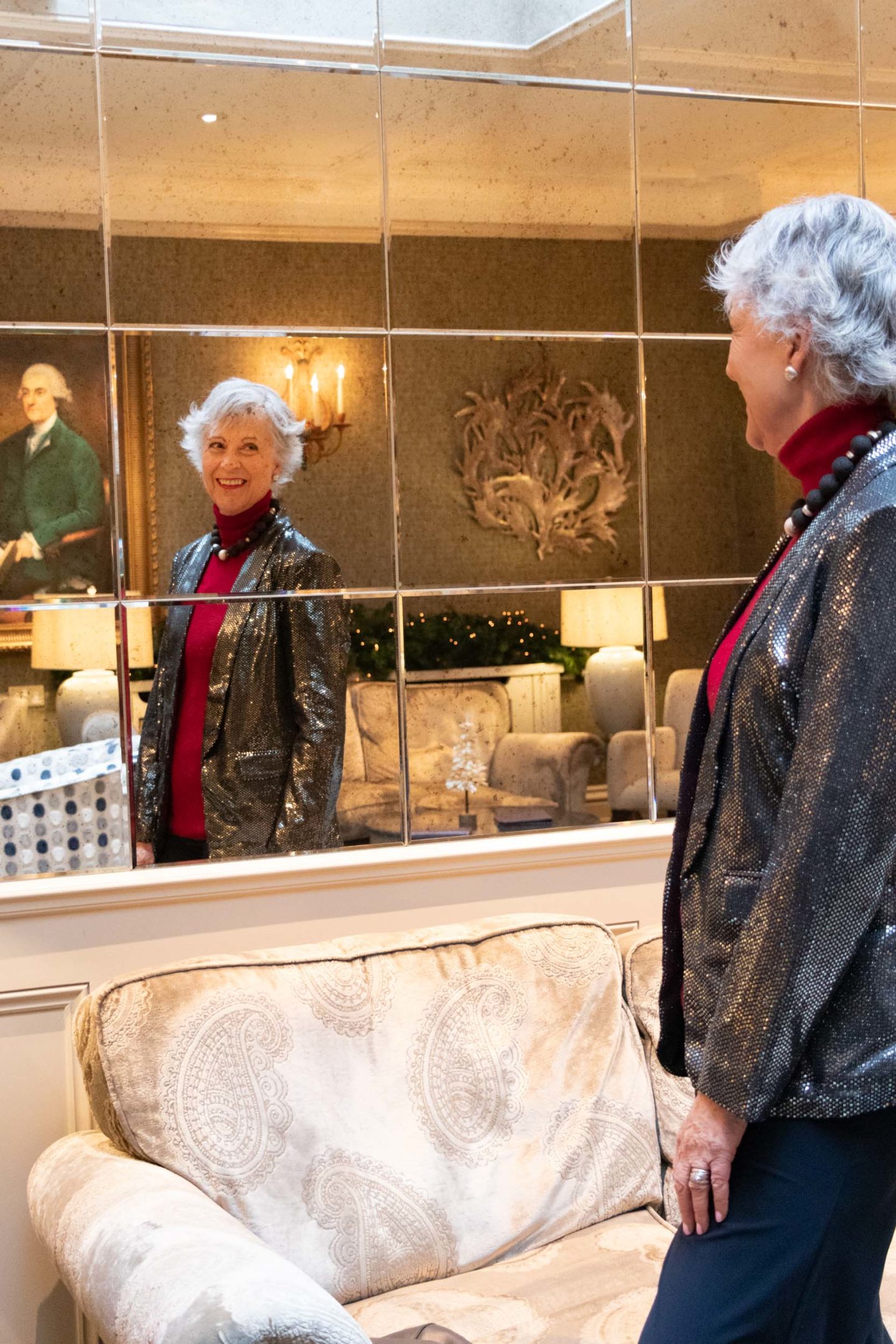 It is the festive season – add some sparkle, it is time to be merry. A time to don our glad rags and shine. I have published several posts on party wear this season. I think this is because I have ignored this aspect of my wardrobe for several years; wearing the same old outfits with just the addition of some statement jewellery.
This year the shops have been full of sequins and glitter so like a kid in a sweetshop I have succumbed to a few festive additions.
You do not have to spend a King's ransom to add some glitz to the occasion. The jacket I am wearing above was kindly gifted to me by JDWilliams. They have an extensive range of partywear at reasonable prices. They also offer a wide range of sizes from 10 through to 26. The jacket I am wearing above is their Sequin blazer. It is a good length just covering the bum. I have decided to dress it down here with the addition of a deep red polo neck.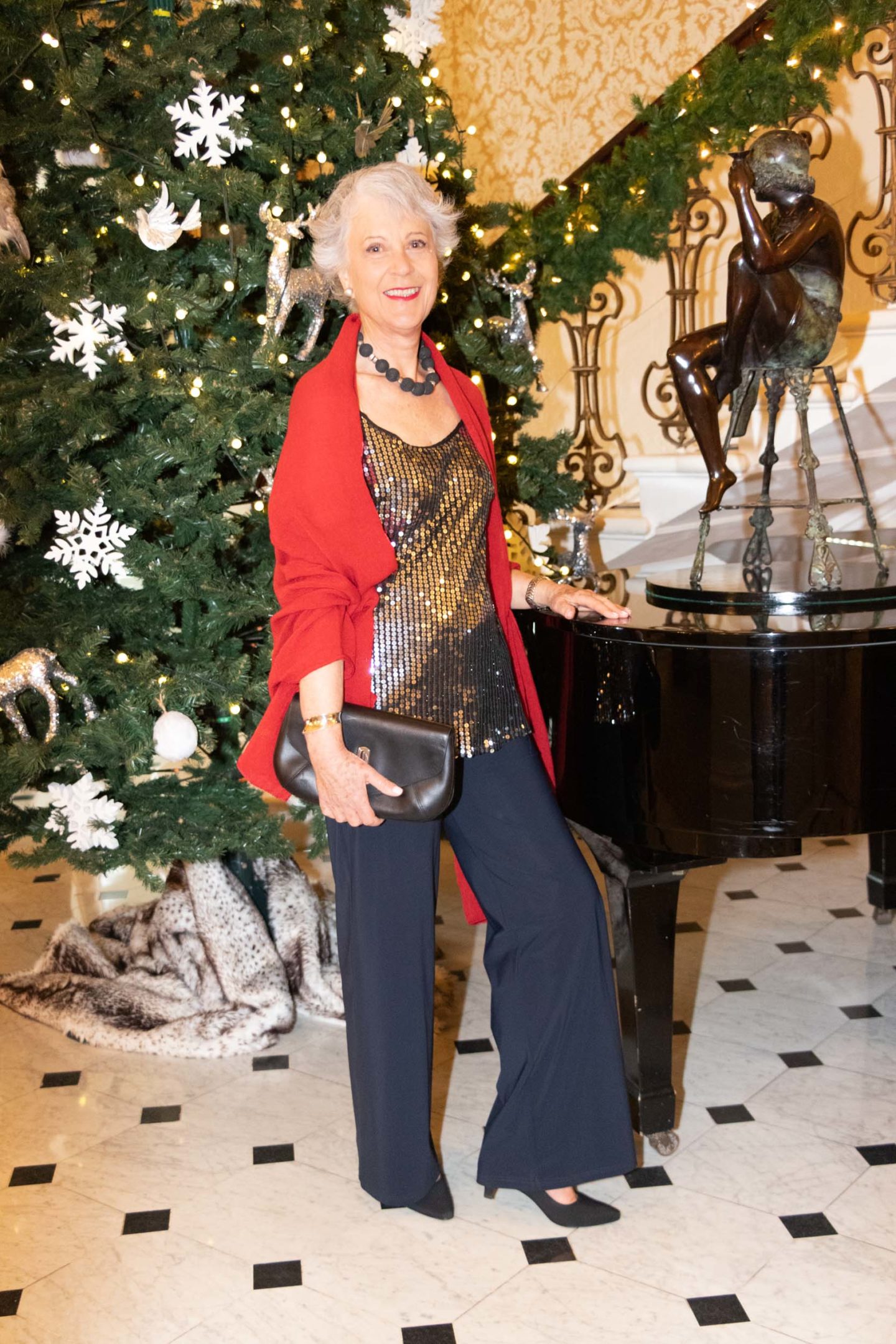 In the photo above I am wearing their black and silver cami top very reasonably priced at £20. Again it is nice and long and I like the way that it flares out at the bottom. Very flattering on my pear shaped figure.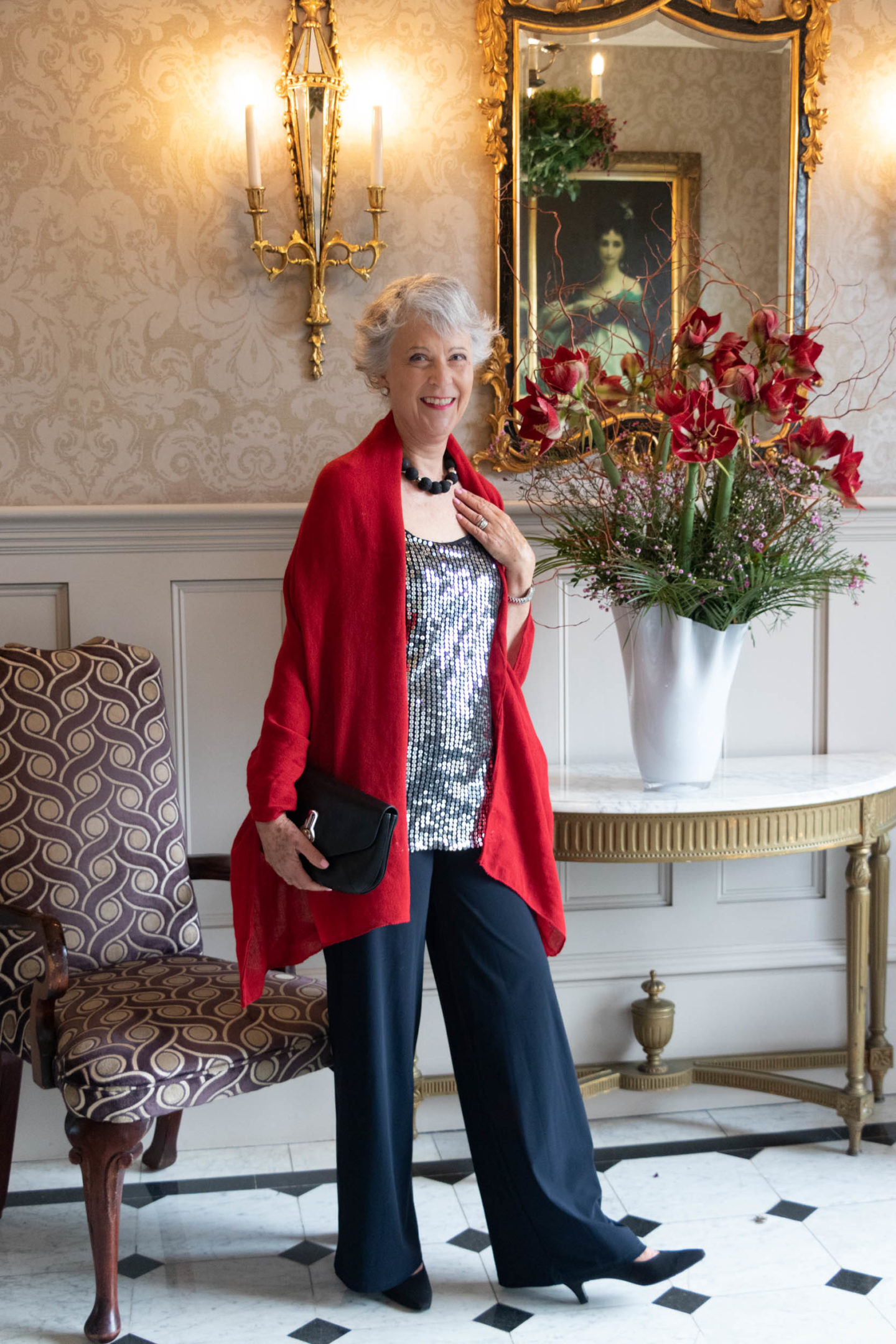 Accessories add the final touch
My warm red scarf is from Chicatanyageshop. I find my large lightweight wool scarves so useful. I wear them tied around my neck during the day and as a shawl during the evening. Also available in light blue, soft teal and yellow. Reduced to £14 in the sale.
My trousers are from the foundation range at Hopefashionuk. Still available but in a shorter length style.
It is the festive season – Add some sparkle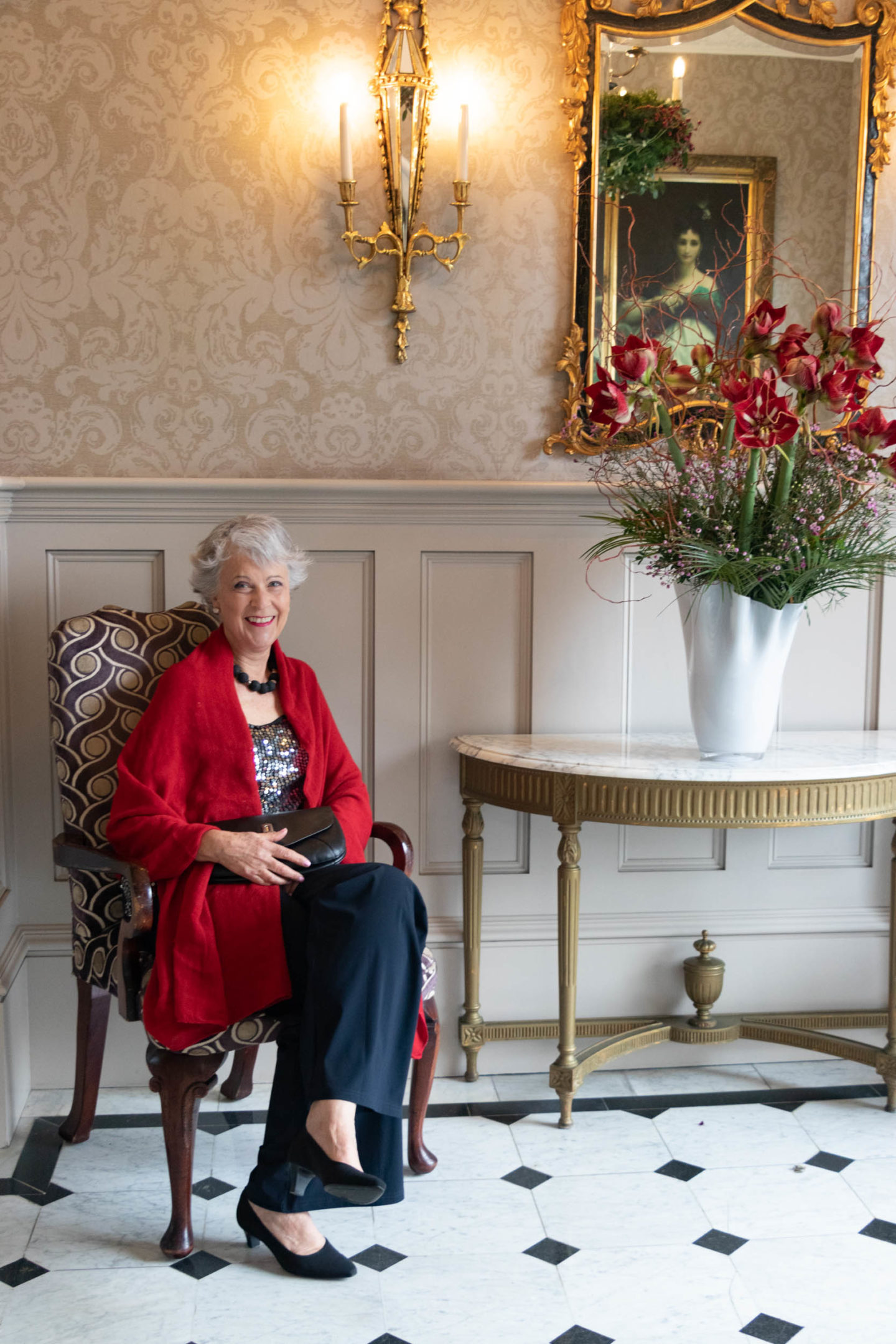 The stunning photographs were taken by Laura Hines. Follow her on Instagram at the Petersham Hotel in Richmond.
Disclaimer: My sequin jacket and camisole were gifted to me by JDWilliams. All the other items I am wearing are my own.