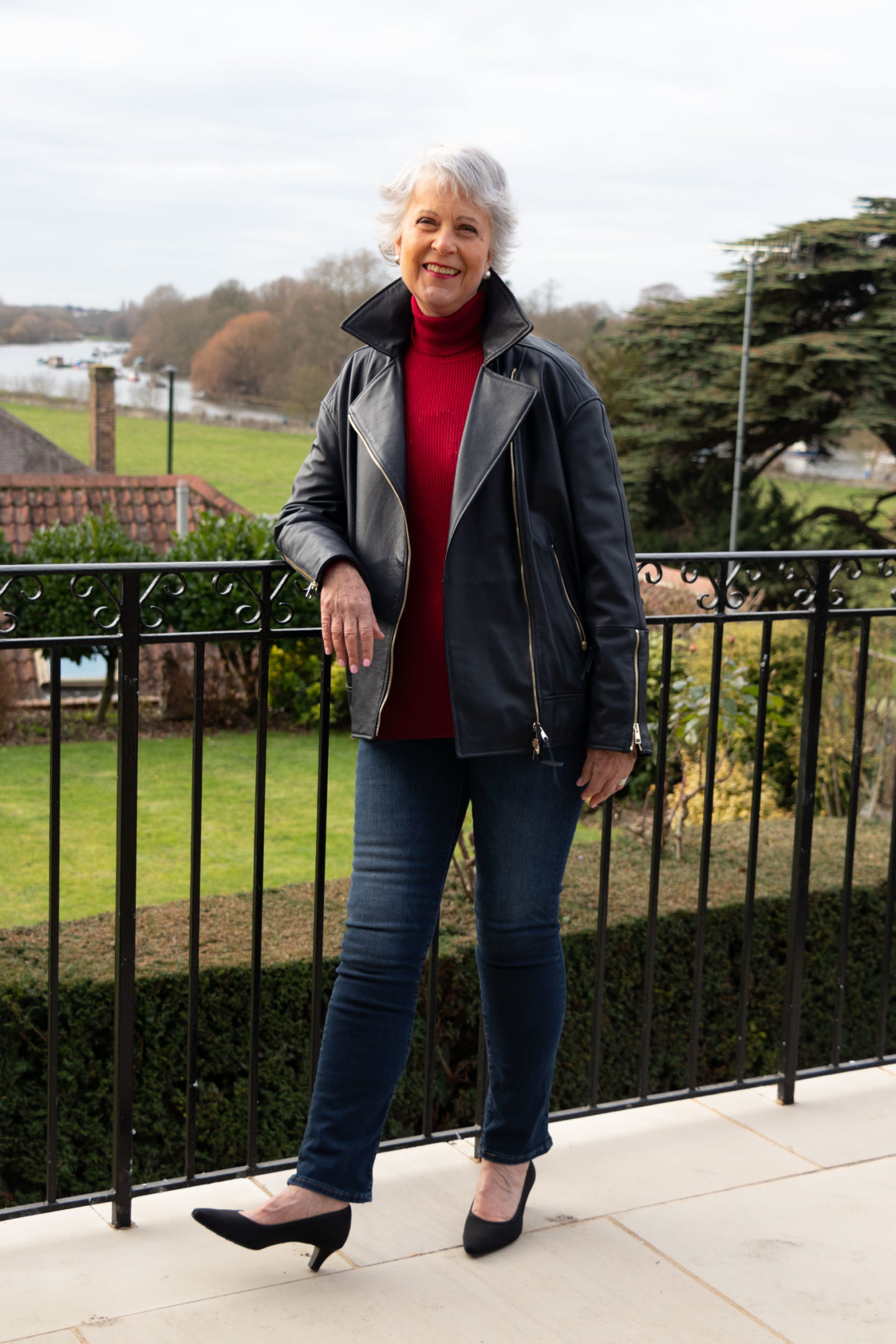 This will be the last outfit post till after Christmas as we are off to France this week to spend a quiet Christmas and New Year there with friends. So I thought I would feature how to style a leather jacket two ways.
I am wearing one of my favourite go-to outfits. I bought this jacket from MeandEm about four years ago. I waited for their sale and then pounced. It was pricey however I know that I will still be wearing it in ten years time. It looks black in the photo but is actually a dark navy. They currently have a similar one in black.
MeandEm currently has a sale on. Unfortunately, their leather jacket is not on the list however they have some excellent sweaters and tee shirts with up to 50% off.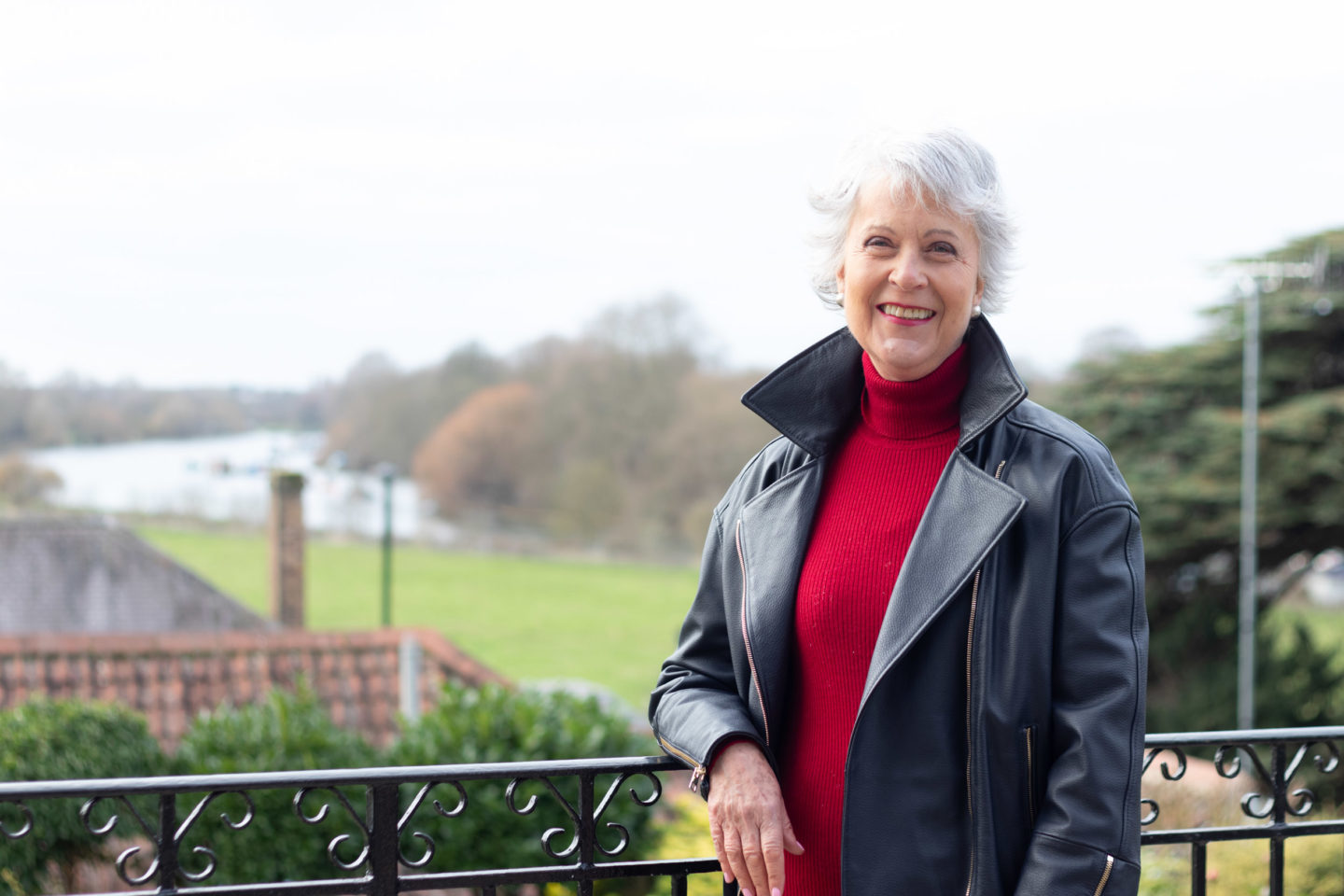 I have teamed my jacket with a deep red polo neck sweater from Uniquo. I have two similar ones in black and grey. If a basic item really works in your wardrobe I believe in buying it in multiples. I read somewhere that it was a strategy that Jackie Kennedy used to keep her wardrobe chic and classic.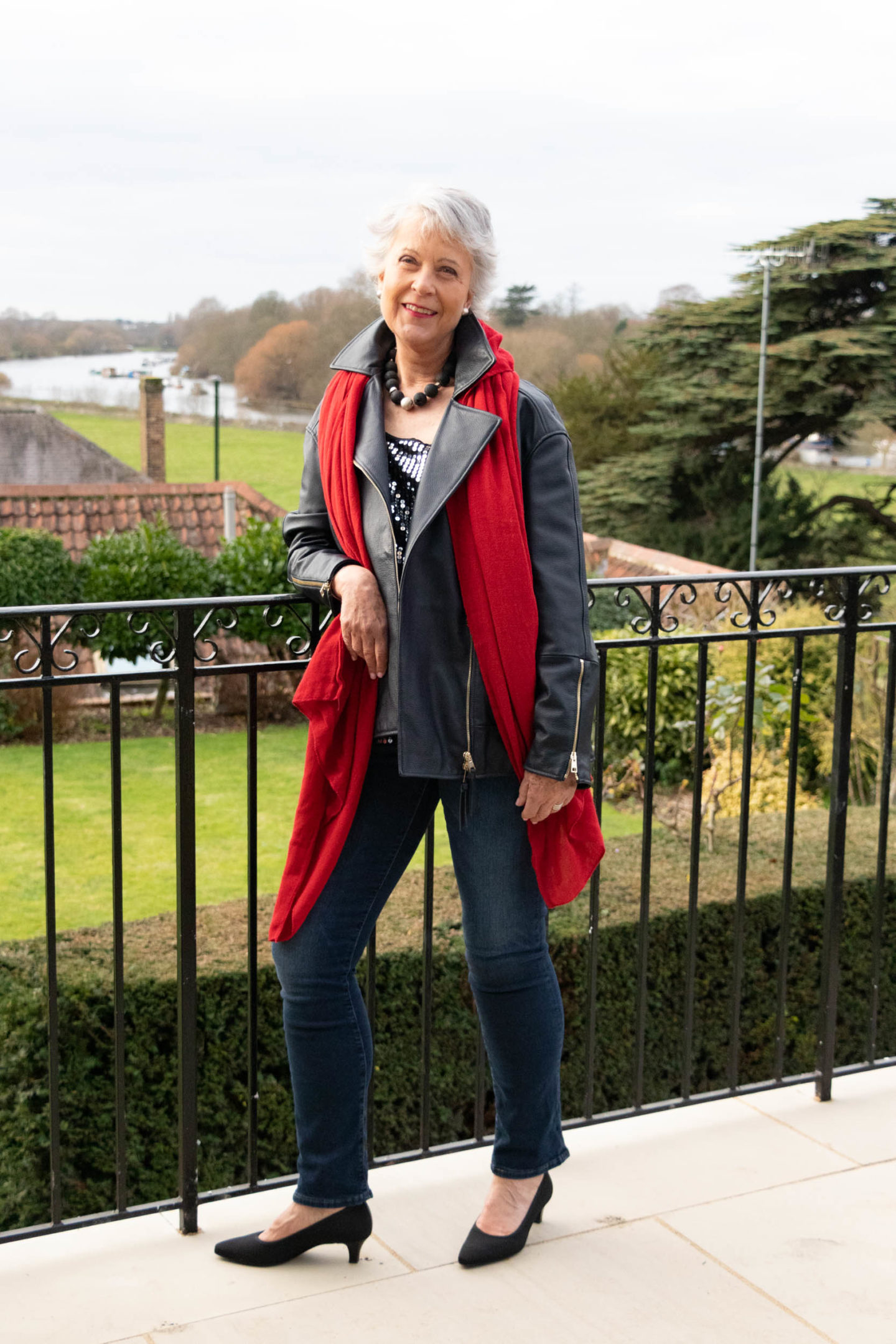 I believe in getting the most mileage out of my wardrobe as possible. One way is to adapt my clothes from day to evening. I have experimented here by teaming a black and silver camisole from JDWilliams with my Levi jeans and my leather jacket.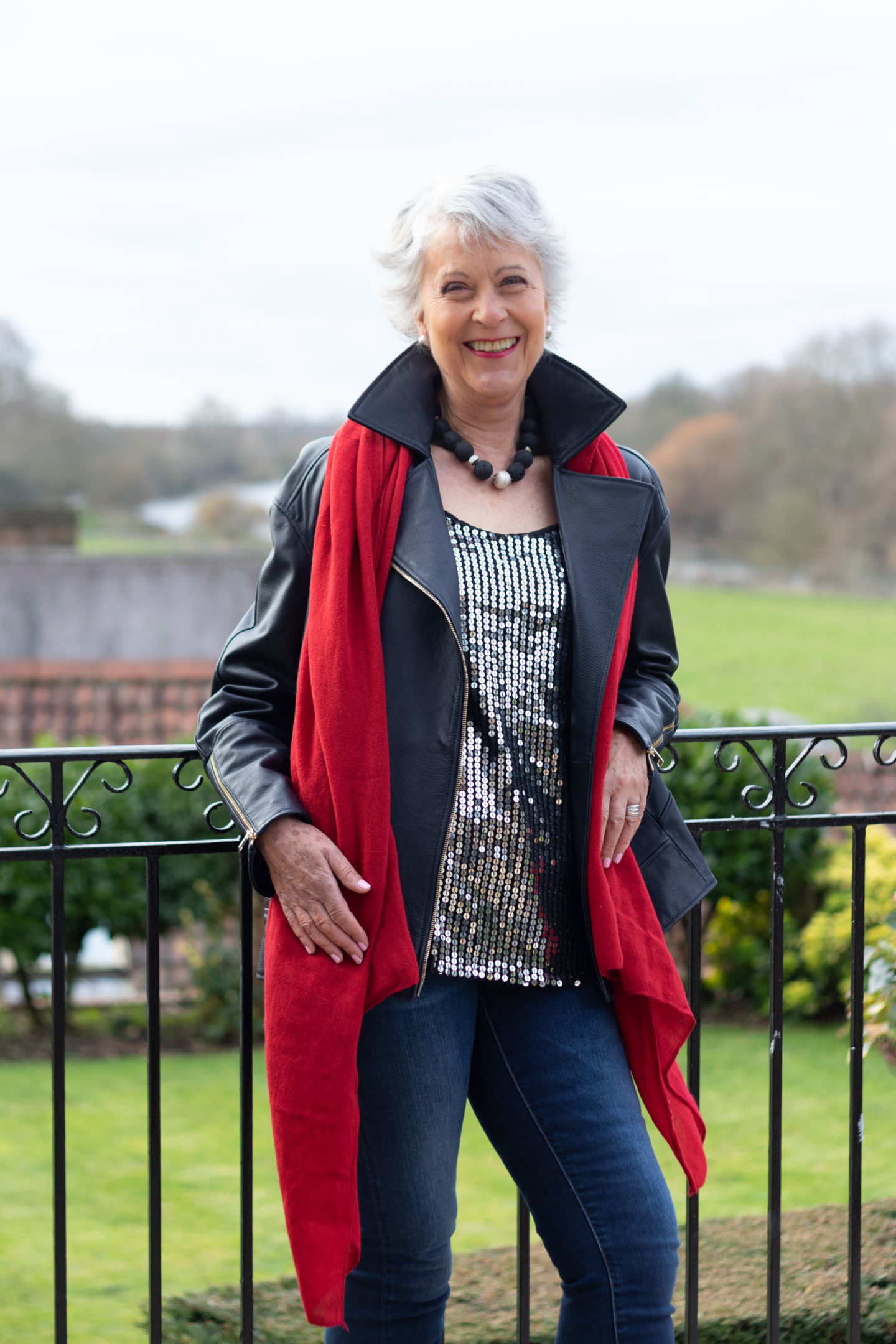 Other ways I have styled my leather jacket here
Leather jackets – some on sale
The photographs were taken by Laura Hines. Follow her on Instagram