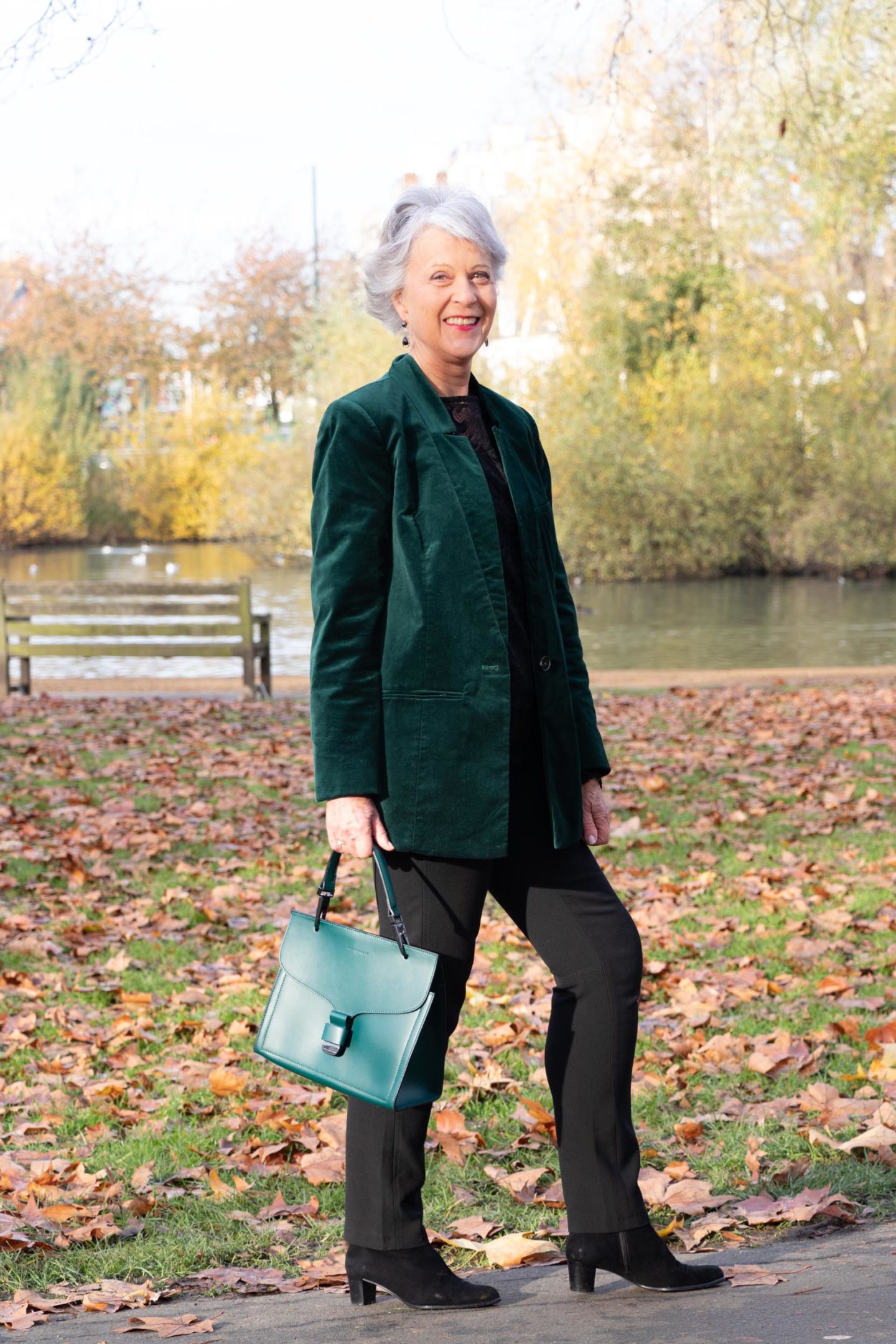 One of my favourite style tricks is to mix unusual fabrics. This season I have been experimenting with wearing what are usually considered to be evening fabrics during the day and vice versa. Today I am mixing lace and velvet. I would probably wear this outfit if I was going to a smart lunch or for dinner in the evening.
My green jacket is from Hush. I bought it last year. This year they are offering a velour jacket in a different style or the same style in a sophisticated black and navy combination.
My green handbag is by Cocinelle. If you are looking for a structured bag I would highly recommend this brand.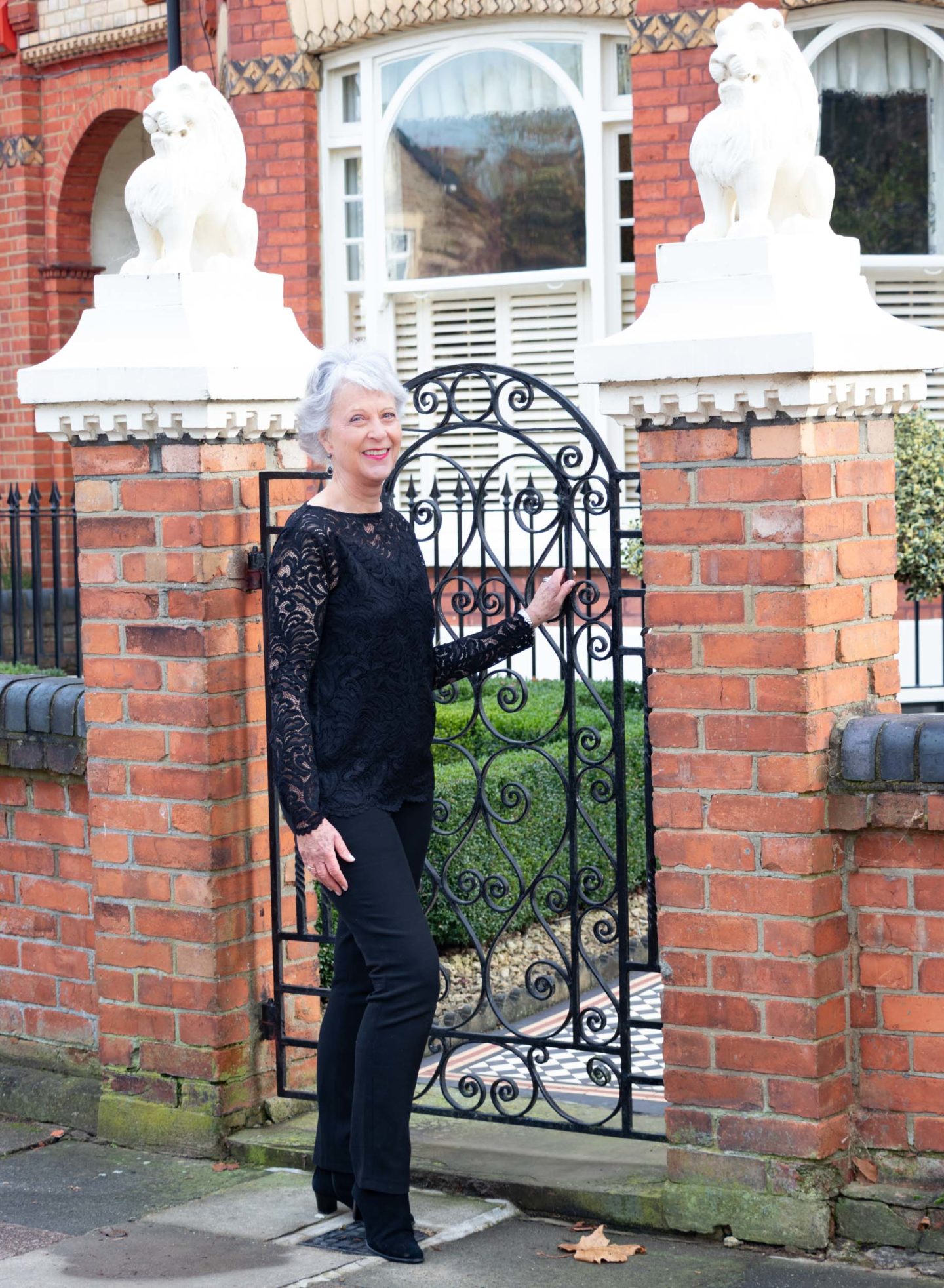 My black lace top is from Hopefashionuk. I am wearing a black silk camisole underneath as it is slightly see-through. I tried it on with several different coloured camisoles which gave me the idea that you can ring the changes by changing the colour of the camisole et voilà a different look. Lily silk has some good ones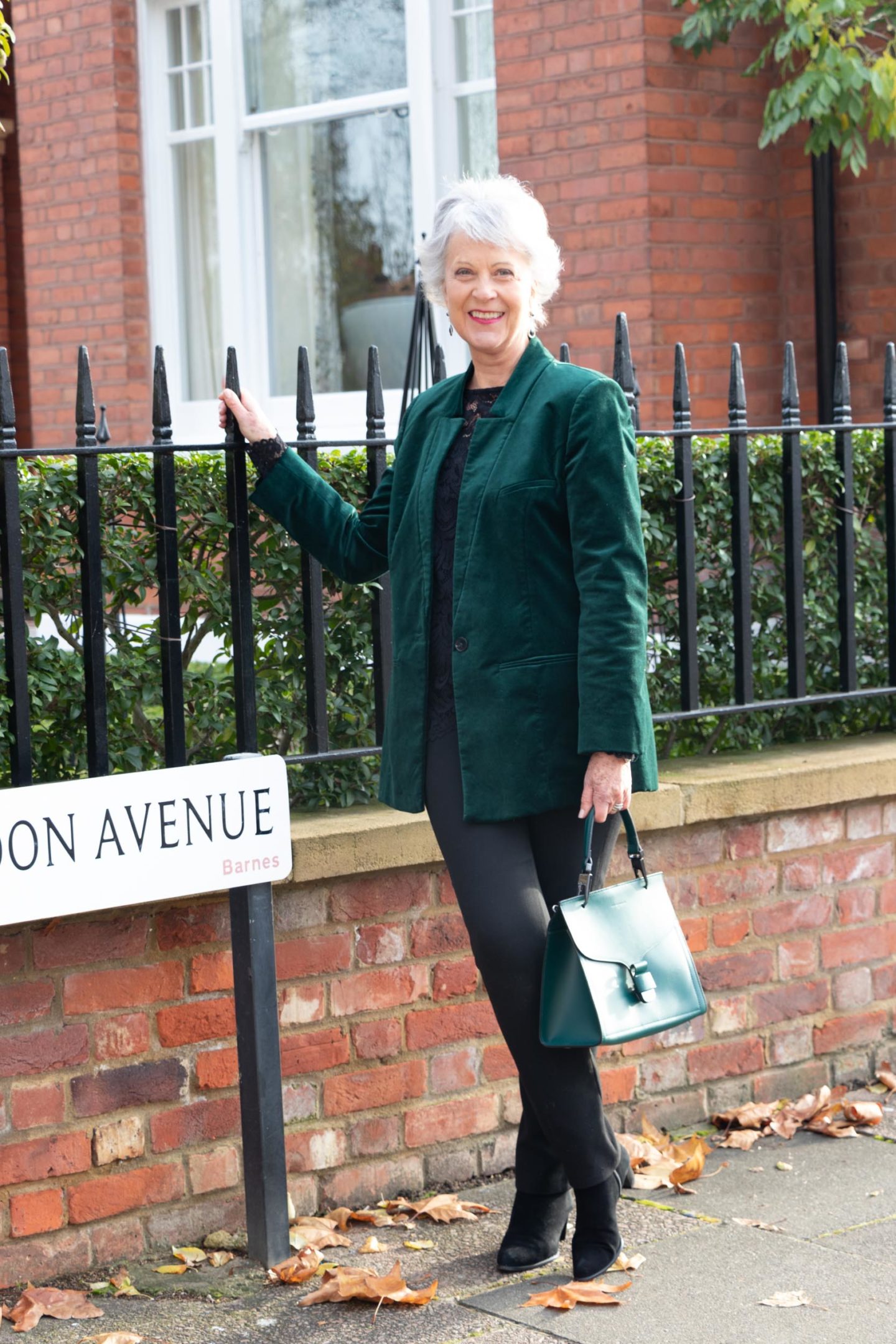 I would be equally happy wearing my velvet jacket with jeans thus maximising my wardrobe. You can see how I styled it last year here.
Mixing lace and velvet:
Have you tried mixing velvet and lace? If so in what combination?
Luxurious velvet:
Disclaimer: My black lace top was borrowed for photography and returned.
The photographs were taken by Laura Hines. Follow her on Instagram