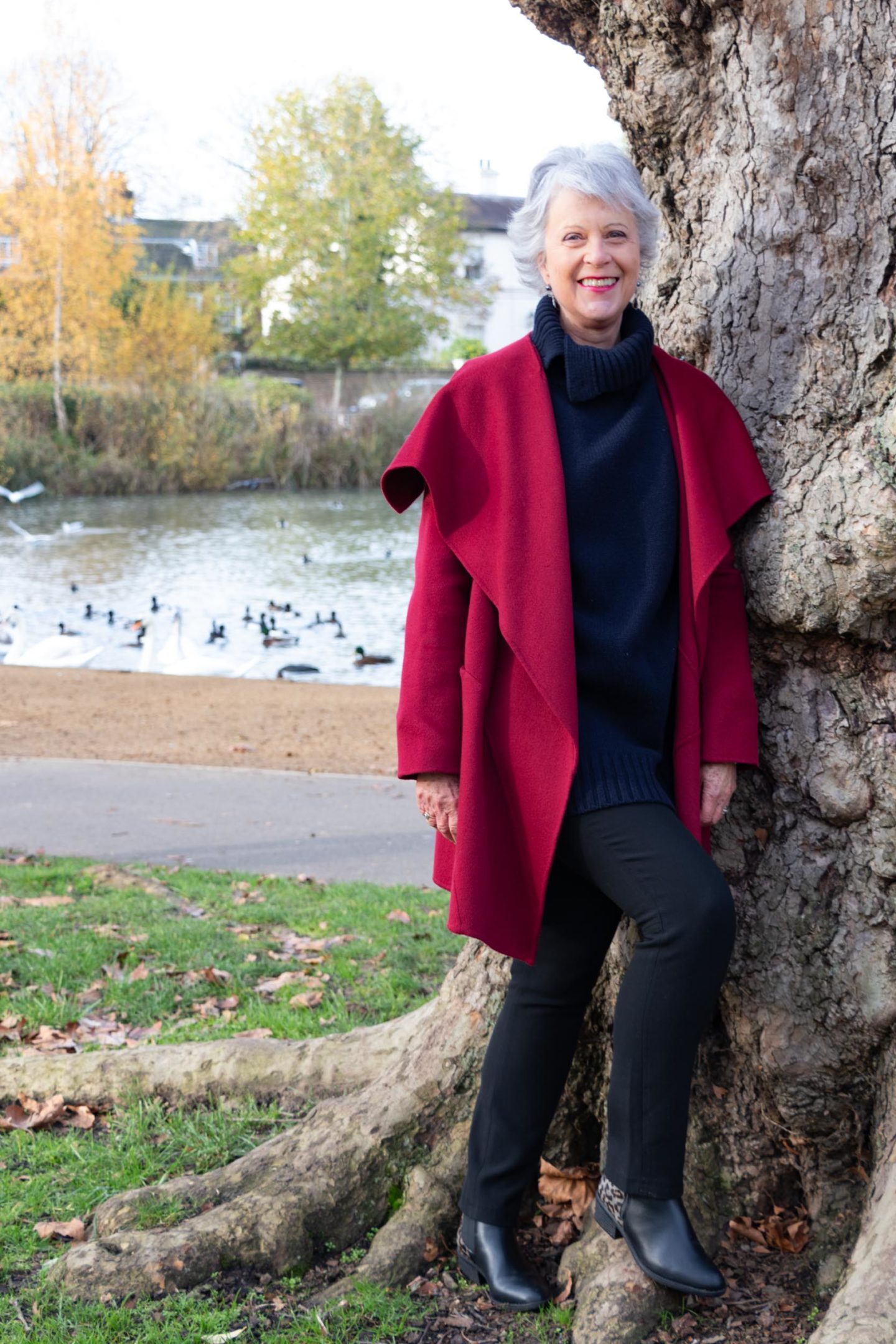 What could be better than style and comfort combined in a pair of boots? Foot bliss. I was recently gifted these stunning ankle boots by Van Dal. I have worked with Van Dal before. You can see an image of me wearing a pair of their lace-ups here. As well as their classic styles Van Dal is currently offering some on-trend styles as well. I chose the Barlow because I loved the grey leopard heel (you can see the detail better in the images below).
My coat is many years old originally from Nicole Farhi.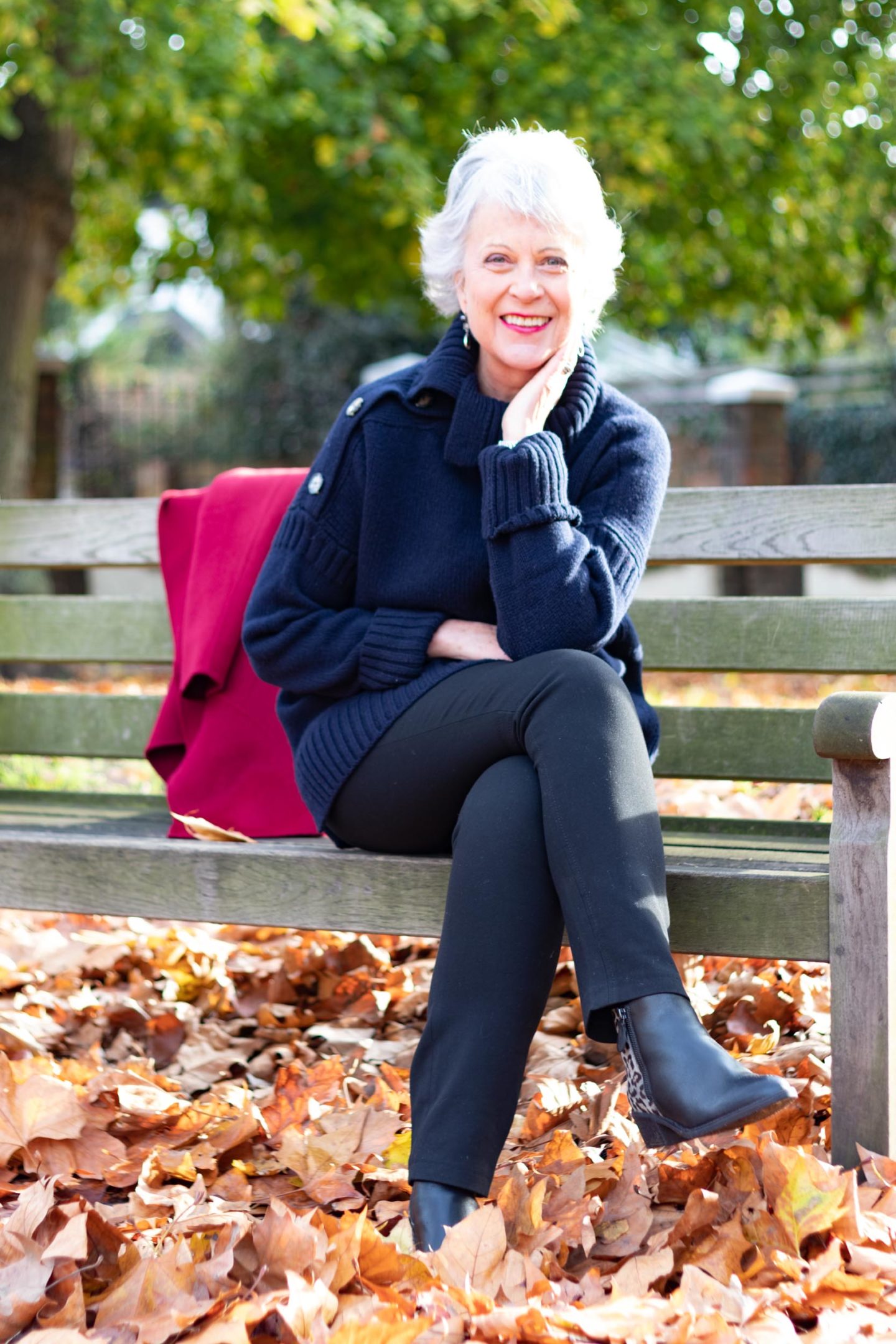 I have deliberately decided to team my boots with a very simple outfit. My personal philosophy is less is more. I like to keep my style simple and have one item as the star of the show. In this case it is my boots. I often choose a colourful scarf or piece of statement jewellery as the centre piece.
My chunky navy sweater is about three years old from Me&Em. A bit pricey but they do offer excellent chunky sweaters.
Style and comfort combined in a pair of boots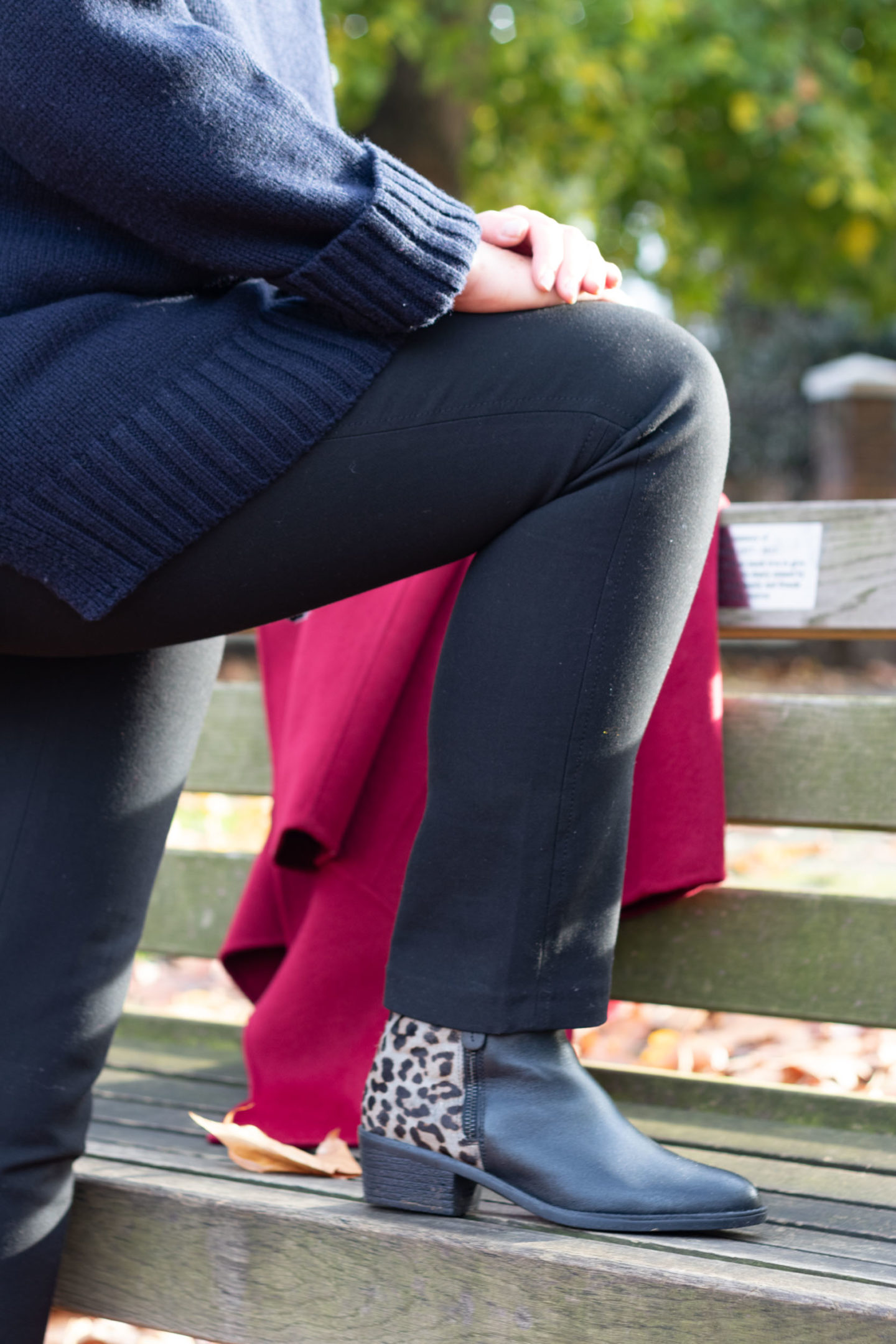 You can see more detail of the leopard print on the boots. I personally like the fact that the design is mainly grey as it combines well with the colours in my wardrobe. However, they do have a touch of tan so can also be co-ordinated with warmer tones. Van Dal specialises in wider width footwear. I actually have narrow feet but the wider width allows me to wear a pair of warm socks in the winter.
The photographs were taken by Laura Hines. Follow her on Instagram