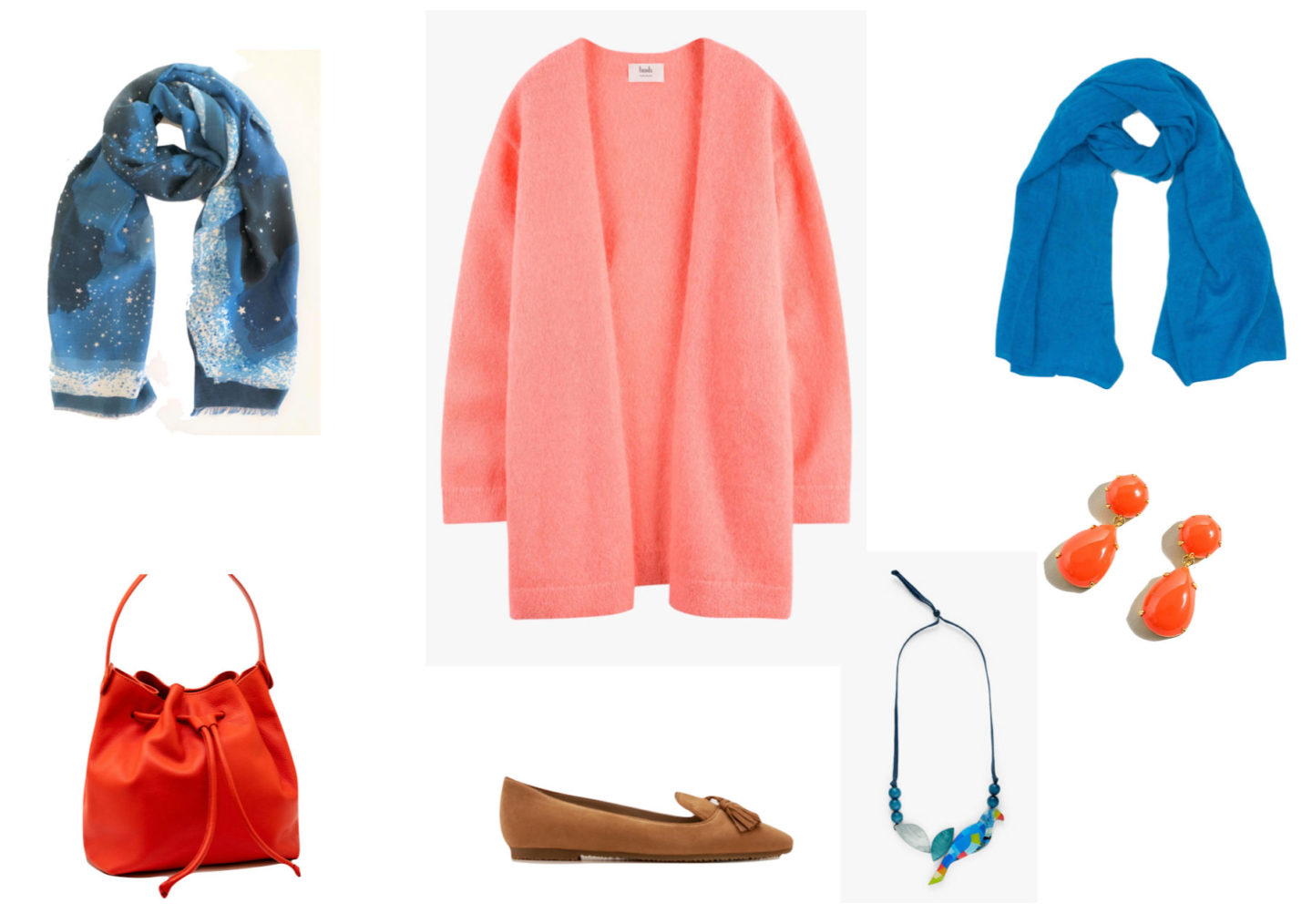 At this time of year, I suffer from a lack of light. Here in London, the skies have been very grey over the last few weeks. It is also still cold and damp and I seem to want to hibernate. If we live in the northern hemisphere I feel we need cosy knits to keep us warm.
Details of above: Blue star print scarf Chicatanyage scarf shop / Apricot cardigan Hush / Cobalt blue lightweight wool scarf Chicatanyage scarf shop / Orange drawstring bag Boden / Beige flats Boden / Blue parrot necklace JohnLewis&Partners / Drop earrings JCrew.
In this post, I have chosen bright colours as I feel this also helps to lift our spirits. These brighter colours will transition well into Spring. I have also experimented with unusual combinations such as apricot and bright blue. You may well have some of these colours in your wardrobe and might not have thought to combine them together. One of the easier trends for the coming season is mixing up colours in unusual ways, such as green and orange, pink and purple. I have always like to maximise my wardrobe by doing this as you can see here.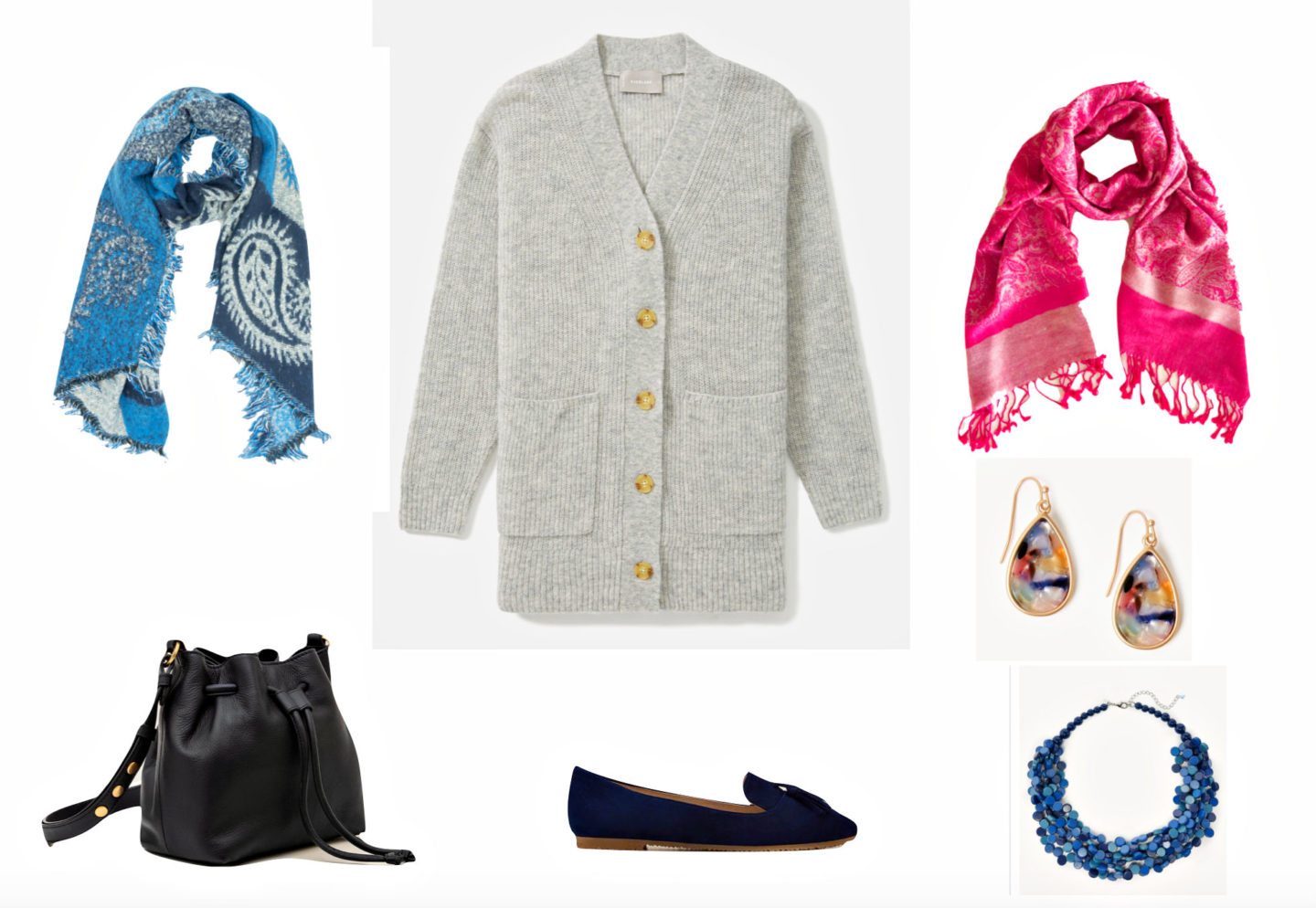 Details of above: Blue fluffy scarf Chicatanyage scarf shop / Grey button chunky cardigan Evalane / Bright pink embossed scarf Chicatanyage scarf shop / Black bucket bag Boden / Black flats Boden / Multicoloured earrings MarksandSpencer / Blue bead necklace MarksandSpencer.
What tricks do you use to deal with the "winter blues?" I use a Lumie body clock light to wake me up in the morning. This allows me to wake up slowly and to get some daylight even if there is none outside my window. I also try to get out for a walk which allows me to keep my circadian rhythm in check.
Cosy knit to keep you warm