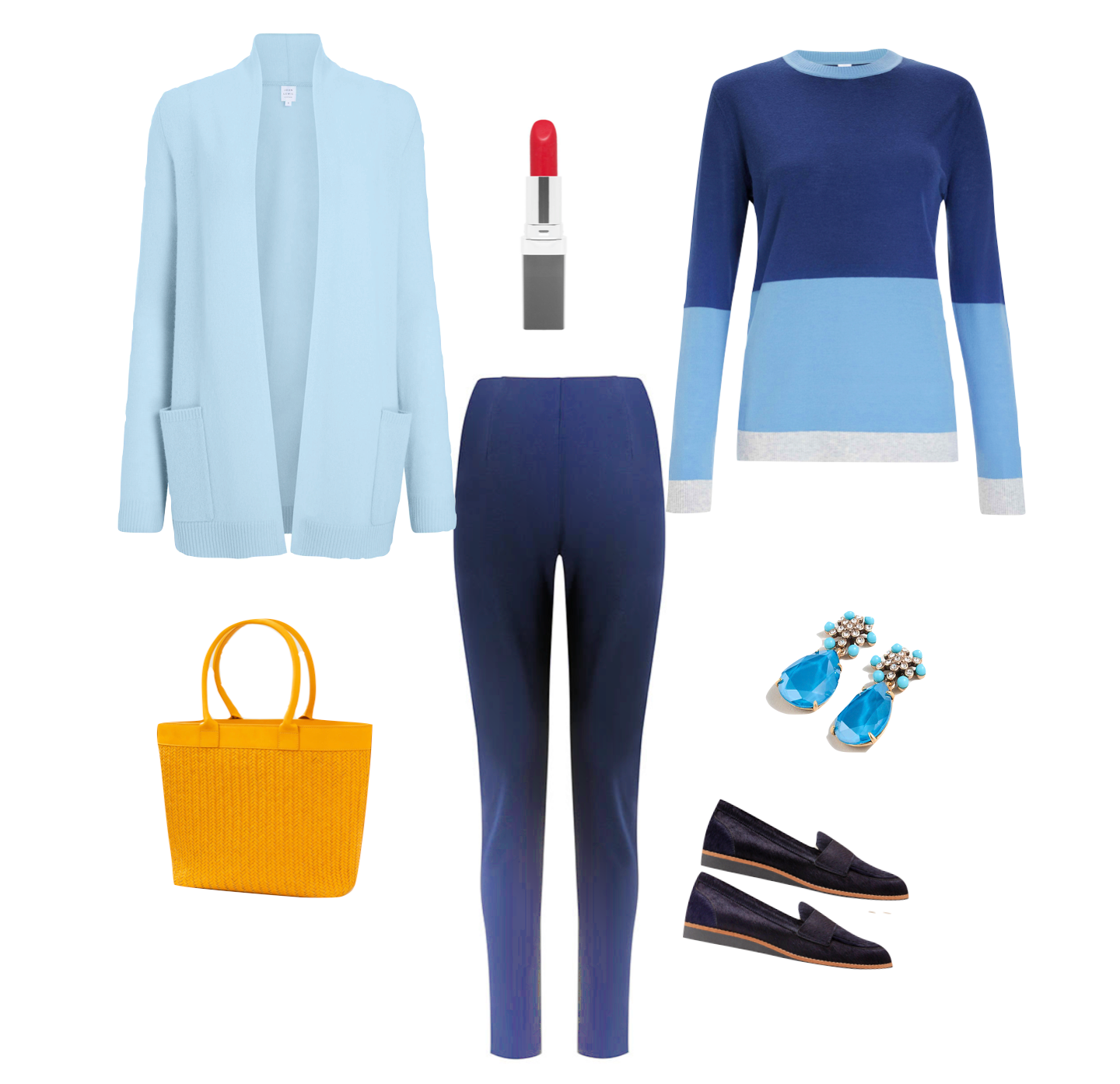 Ideas on what to wear at home and still look stylish. Many of us are not working full time in a corporate situation. Even if we are the rules of what we are required to wear has relaxed over the years. Alternatively, we may be working from home, be semi-retired or retired.
It is many years since I had to put on a formal business outfit, yet I still want to look stylish while working on the blog and generally dealing with everyday chores. If I pop out to do some grocery shopping I don't want to look like a baglady.
Details of above:
Blue cashmere cardigan JohnLewis&Partners | Lipstick Fuchsia Lookfabulousforever | Two-tone blue sweater JohnLewis&Partners | Yellow shopper Boden | Navy leggings WinserLondon at JohnLewis&Partners |Blue earrings JCrew | Navy flats Boden.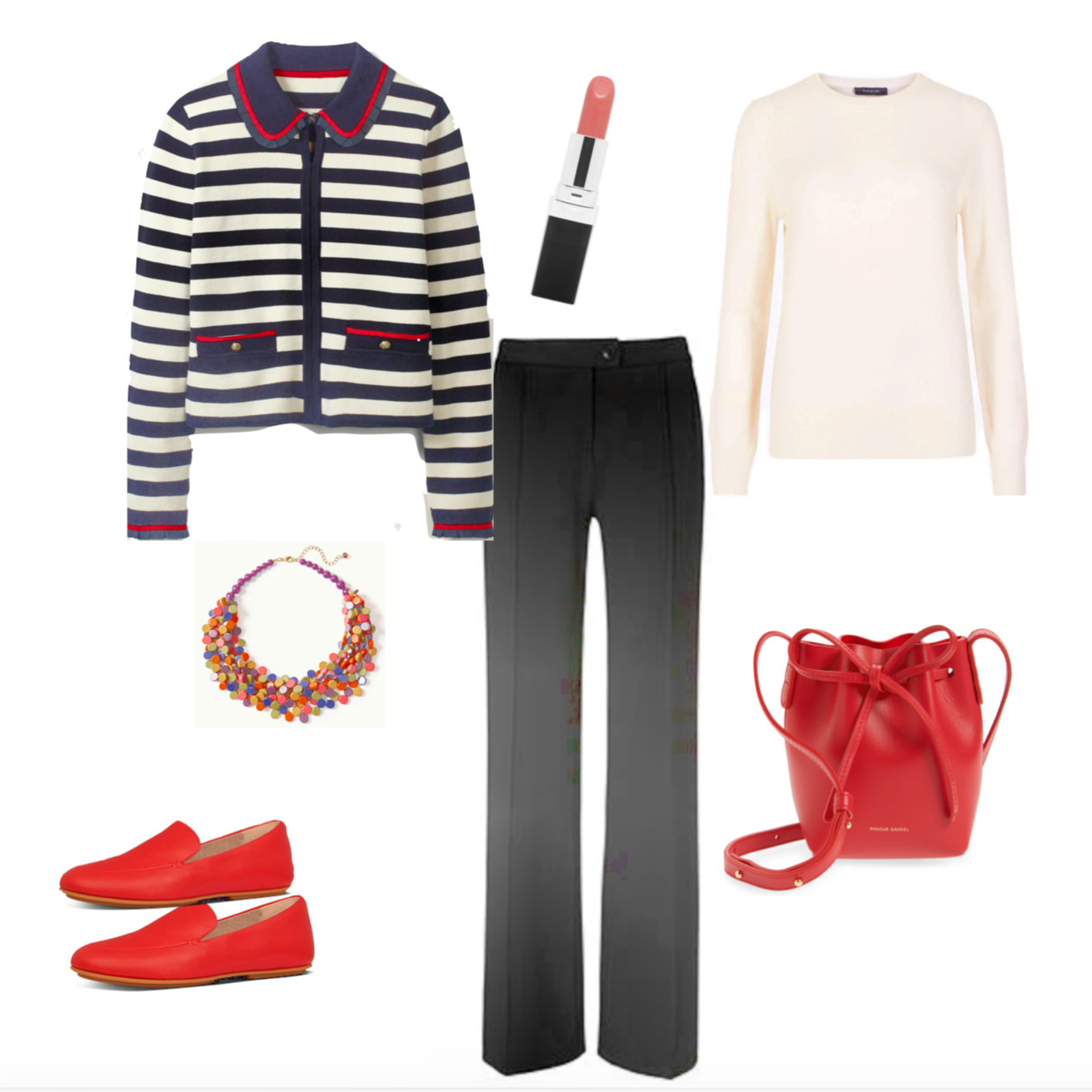 There is also a psychological aspect to the way I dress at home. Somehow I don't feel as organised or productive if I hang around the house in old jogging pants. Jeans or a casual pair of trousers allow me to feel more pulled together. During the winter months, I normally wear a few layers maybe a tee shirt or thermal vest under a chunky knit. This allows me to keep the heating thermostat as low as possible in order to save energy.
Details of above:
Stripe cardigan/jacket Boden | Lipstick soft caramel Lookfabulousforever | Cream sweater MarksandSpencer |Multi coloured bead necklace MarksandSpencer | Black Ponte trousers JohnLewis&Partners | Red flats FitFlop | Red bucket bag Boden.
If you choose trousers they need to be comfortable as you may be sitting for some time. I like some stretch in mine. My WinserLondon blue jeans, their miracle trousers or their leggings work well as do my Hopefashionuk foundation trousers (currently on sale).
I have to admit that if I want really cosy feet I wear my classic Uggs.
My previous post on cosy knits should also give you some ideas on how to look stylish in the home.
What do you wear to look smart if you work from home?