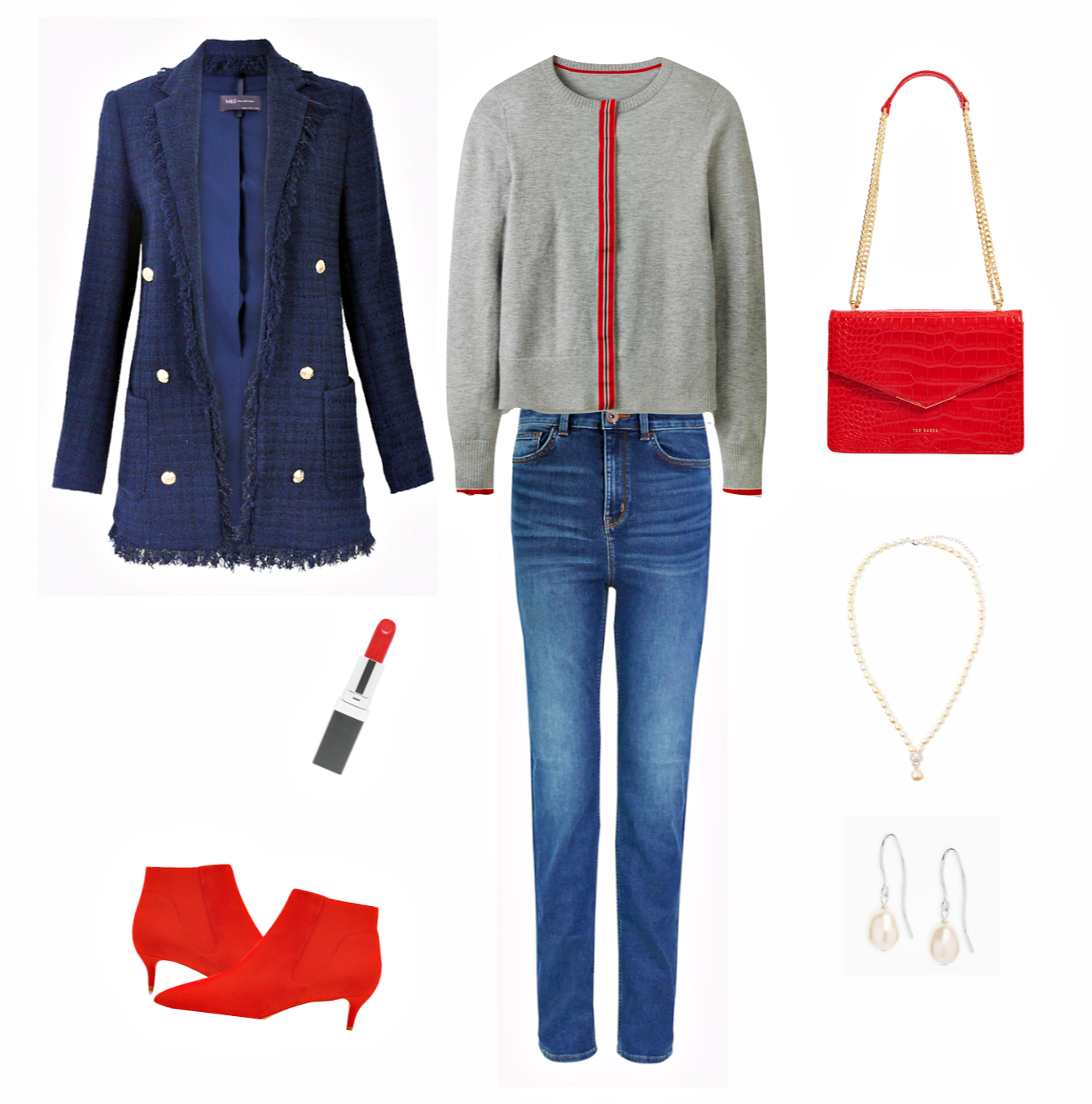 For me, a classic outfit that stands the test of time is a blazer/jacket plus jeans or trousers. My basic everyday staples are trousers/jeans paired with a simple top. Either tee shirts, blouses or sweaters depending on the weather. If I need to go out to meet a friend for coffee or lunch I simply add a jacket and I immediately feel "dressed". If you are not a fan of structured jackets you could always choose a long line cardigan.
Details of above:
Navy blazer with gold buttons MarksandSpencer | Grey cardigan with red border Boden | Red bag with gold chain Nordstrom | Red lipstick Lookfabulousforever | Pearl necklace JohnLewis&Partners | Red kitten heel boots Boden | Blue jeans MarksandSpencer | Pearl earrings JohnLewis&Partners.
As we are currently thinking about how we can maximise our wardrobes and make the most of the clothes that we already own investing in a good quality jacket that will stand the test of time and that can be dressed up or down could well be a good choice. I recently purchased this gorgeous Tailored Tux Blazer from MeandEm in their sale. I could not resist it. It is dark petrol blue with black satin lapels. It is greatly reduced in the sale (only small sizes left).
I wore it last weekend to attend a friends 70th birthday tea party. I paired it with a simple cream satin tie-neck blouse and black trousers. Smart but not too overdone.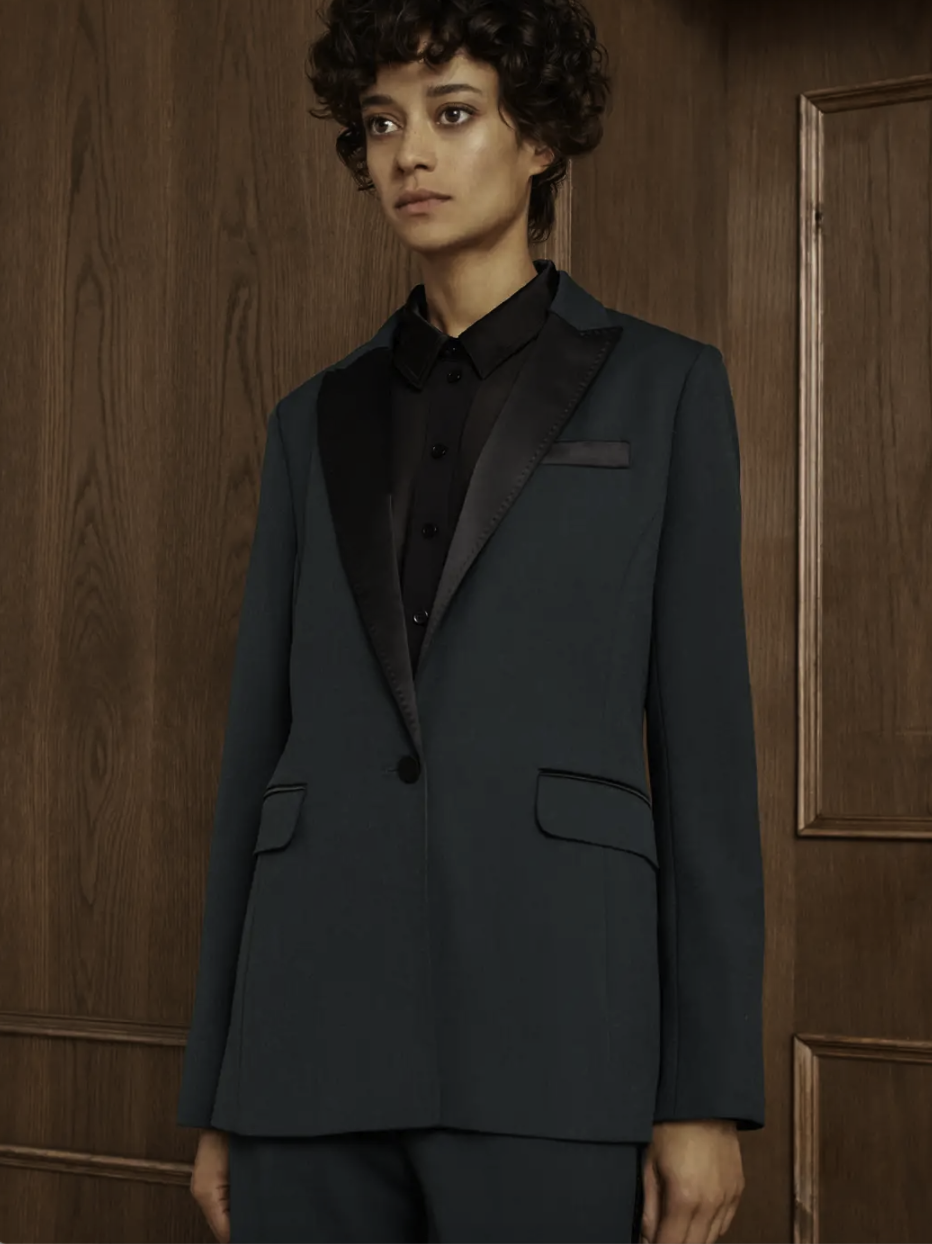 Classic outfits that stand the test of time
The outfits I am wearing in the collage below are comprised of items that I have had in my wardrobe for many years. One or two of the jackets have stood me in good stead for over ten years. Buy better and buy well is one of my mantras when shopping.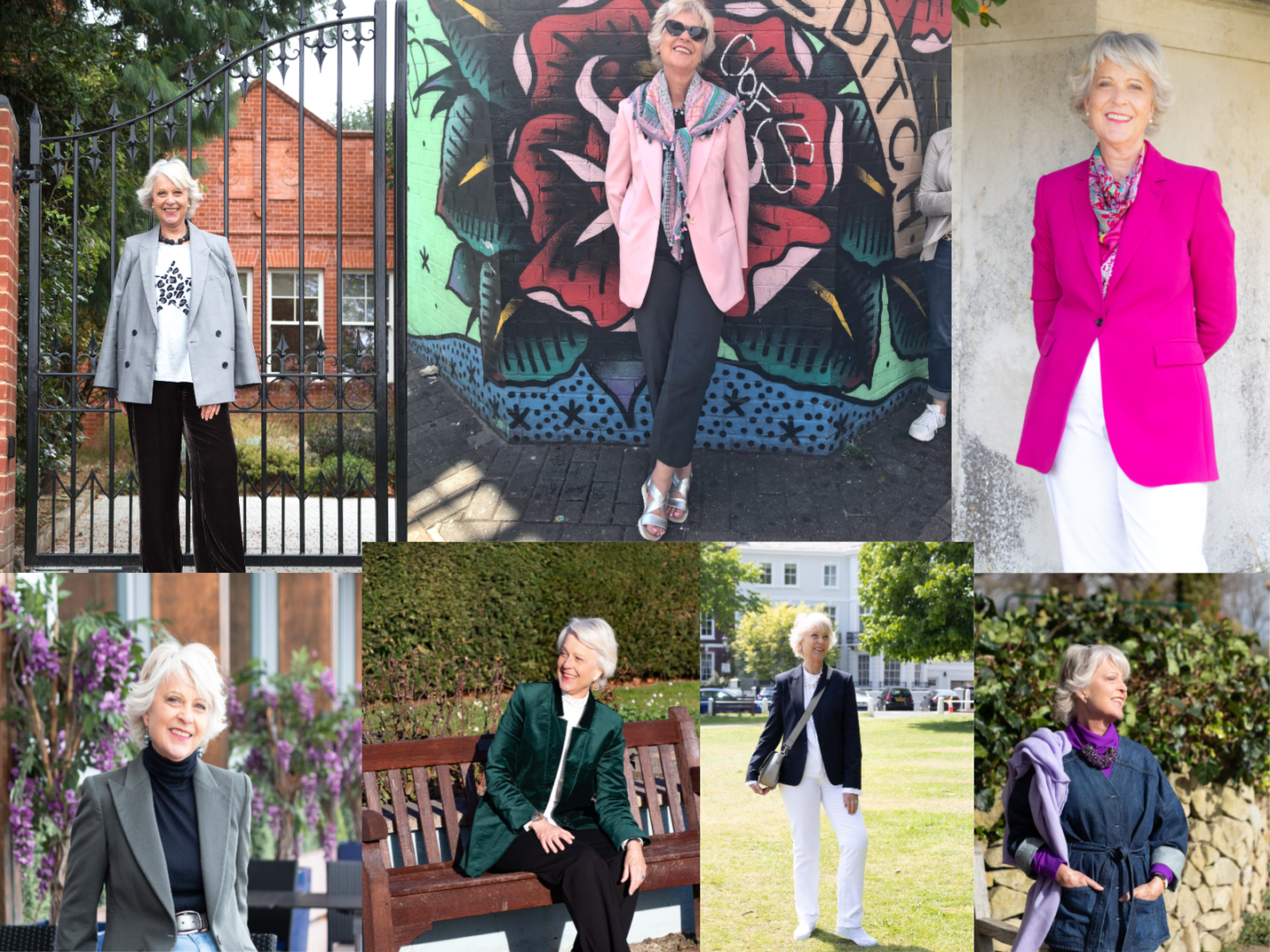 Clothes that I think will stand the test of time: