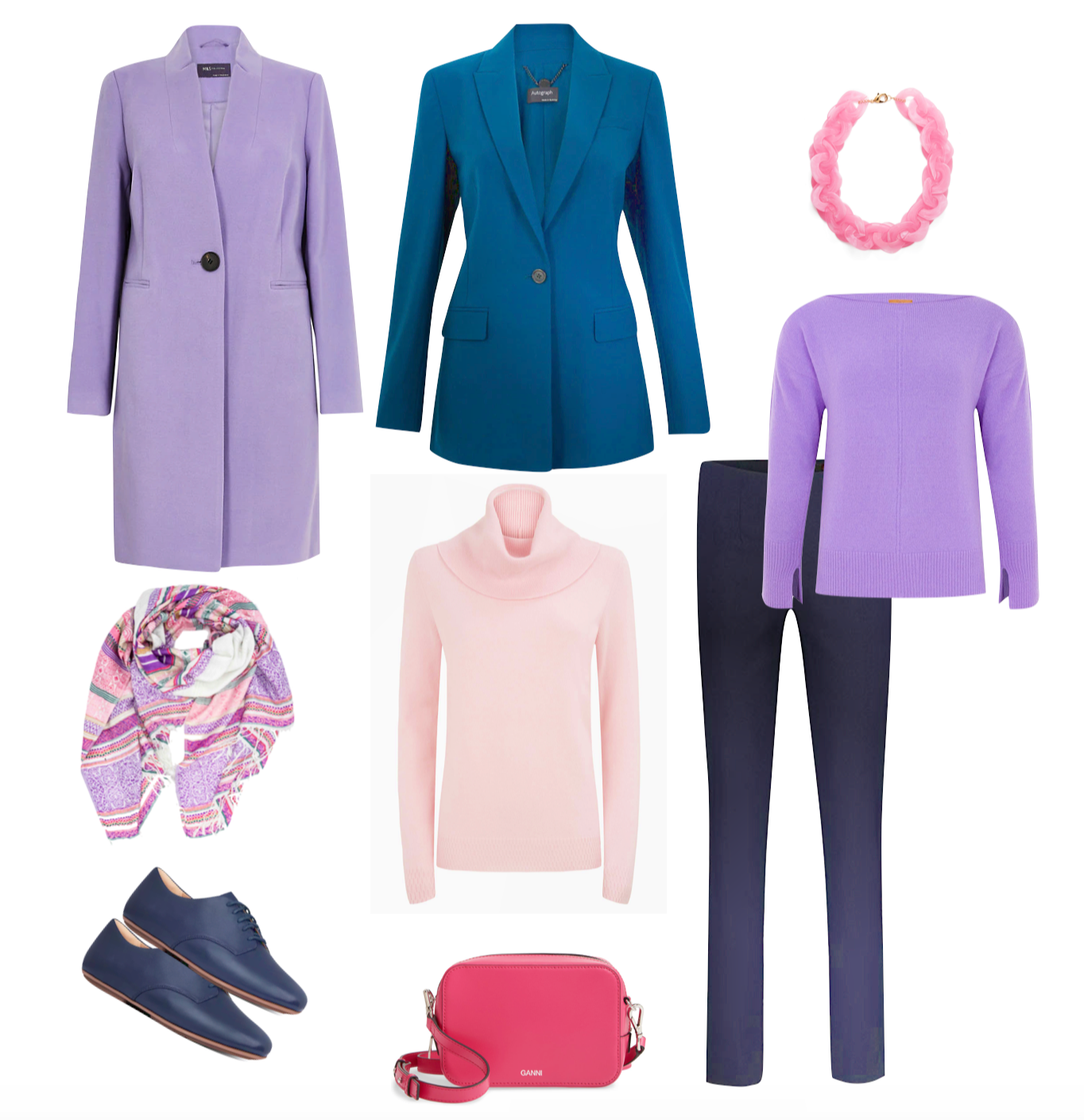 Winter outfits to wear in February
February is a very tricky time of year style-wise. We are all a bit fed up with the cold. As I look out of my window I can see the first signs of colour appearing in our communal gardens. Spring is just around the corner.
I think that the answer is to add a touch of colour to our outfits. It could simply be the addition of a scarf, a brightly coloured handbag or a pair of your favourite coloured shoes. Alternatively, you could invest in one of the new colourful coats and jackets beginning to appear in the shops.
Above I have put together an outfit in a cool colour palette. These include some of my favourite pinks and purples. The Hopefashionuk purple sweater is reduced in their sale. I have one myself and it is beautifully soft. You can see me wearing it here.
Details of above:
Lilac coat MarksandSpencer | Navy silk mix blazer MarksandSpencer | Pink necklace Nordstrom | Cotton ethnic print scarf Shop at Chicatanyage | Pink polo neck sweater JohnLewis&Partners | Light purple sweater Hopefashionuk | Navy lace-up shoes Fitflop | pink bag Nordstrom | Navy leggings WinserLondon JohnLewis&Partners.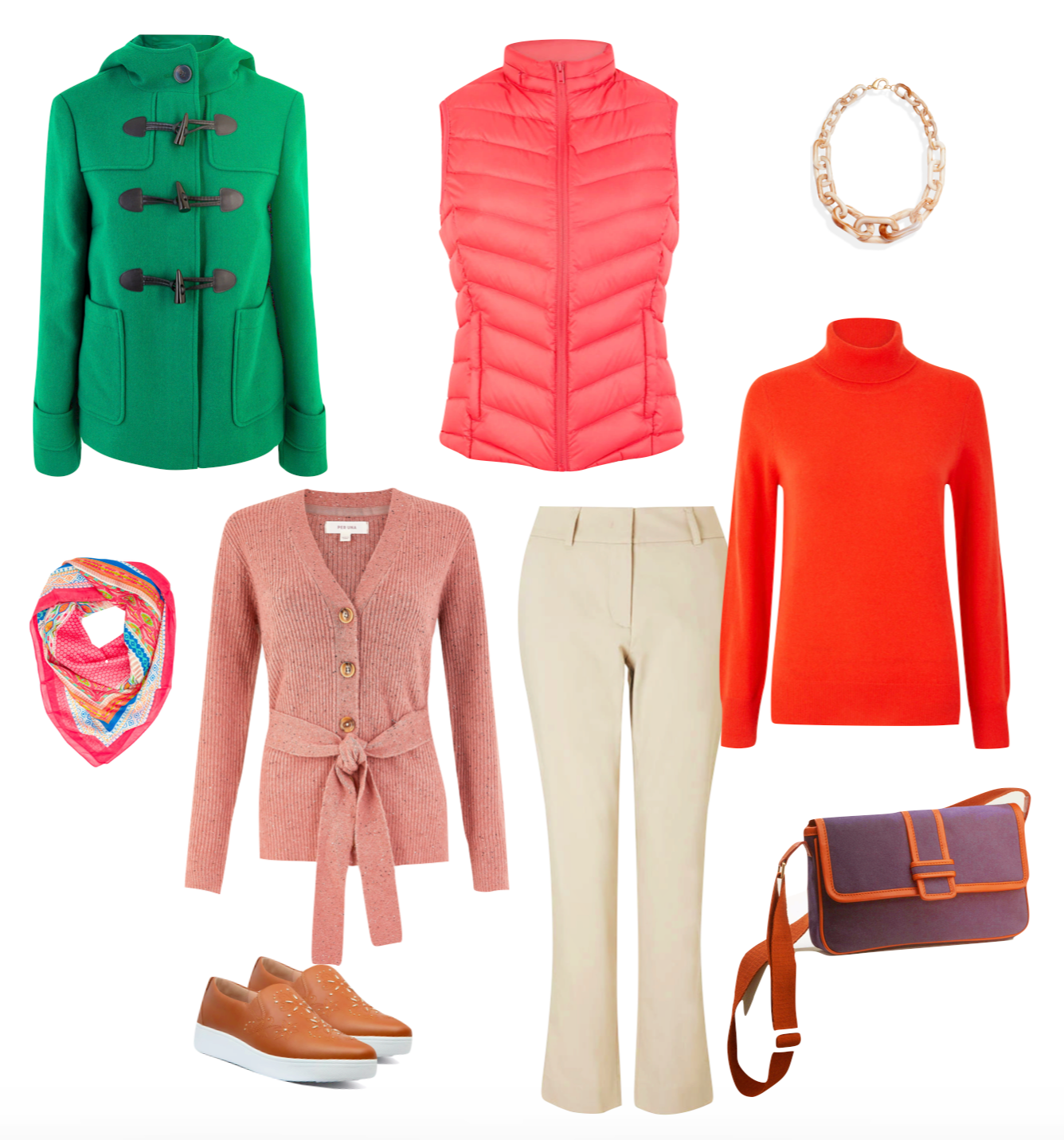 For those of you with warm colouring, the above may spark some ideas of how to put together winter outfits to wear in February.
Details of above:
Green duffle jacket MarksandSpencer | Apricot puffa waistcoat MarksandSpencer | Chain link necklace Nordstrom | Silk apricot square scarf Shop at Chicatanyage | Tie waist cardigan MarksandSpencer | Beige trousers WinserLondon at JohnLewis&Partners | Cashmere orange polo neck sweater MarksandSpencer | Tan/navy bag Boden.
More colourful options: