A brand that understands grown-up modern women
Look beautiful and confident in HopeFashion, a brand that understands grown-up modern women. I have been a fan of HopeFashionuk since it first launched in 2015. You can see many examples of me wearing their styles here and here.
My favourite pieces are from their foundation range, especially their foundation trousers. They are ideal for travelling as they are very comfortable and pack really well without creasing.
I am wearing their soft grey marl rib funnel neck jumper with cashmere teamed with their soft grey marl wide leg trouser with cashmere.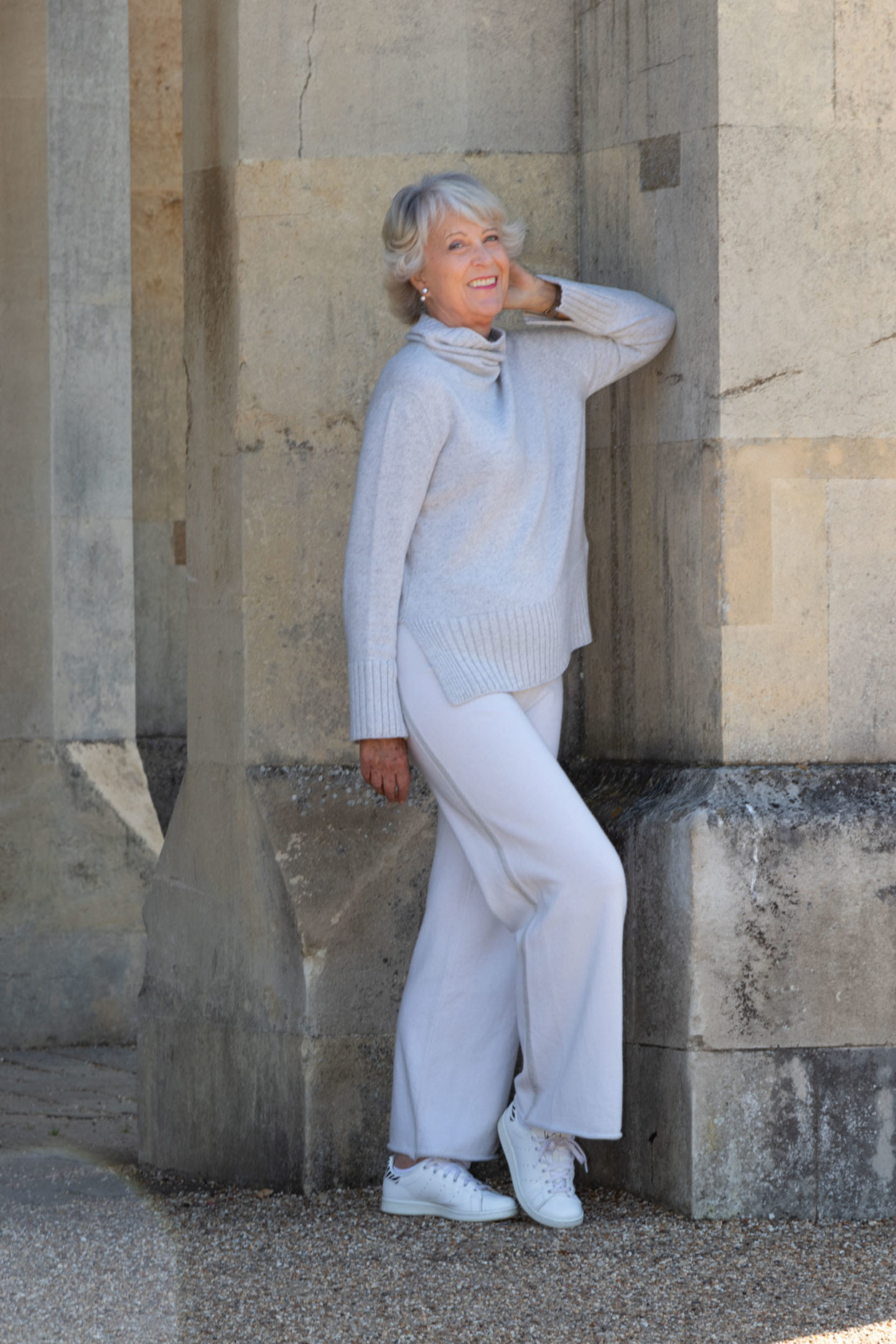 One of the things I am checking this season is sustainability particularly the composition of the fabrics and where the clothes are made. I am glad to say that Nayna, the founder of HopeFashionuk takes sustainability seriously.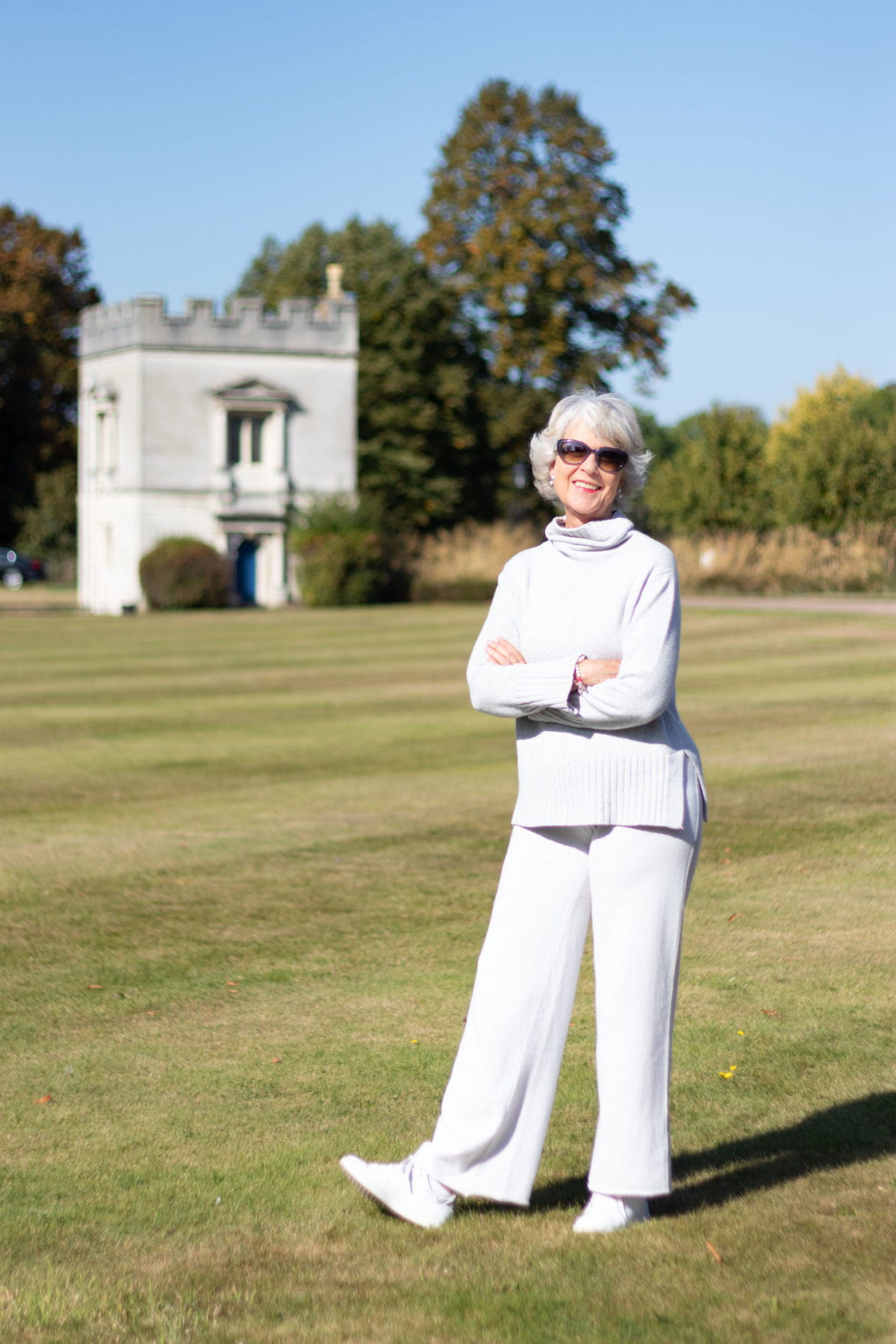 She has been working with a family-owned mill that is winning awards for using recycled cashmere. The family who own the factory are currently developing a method to recycle cotton and cashmere.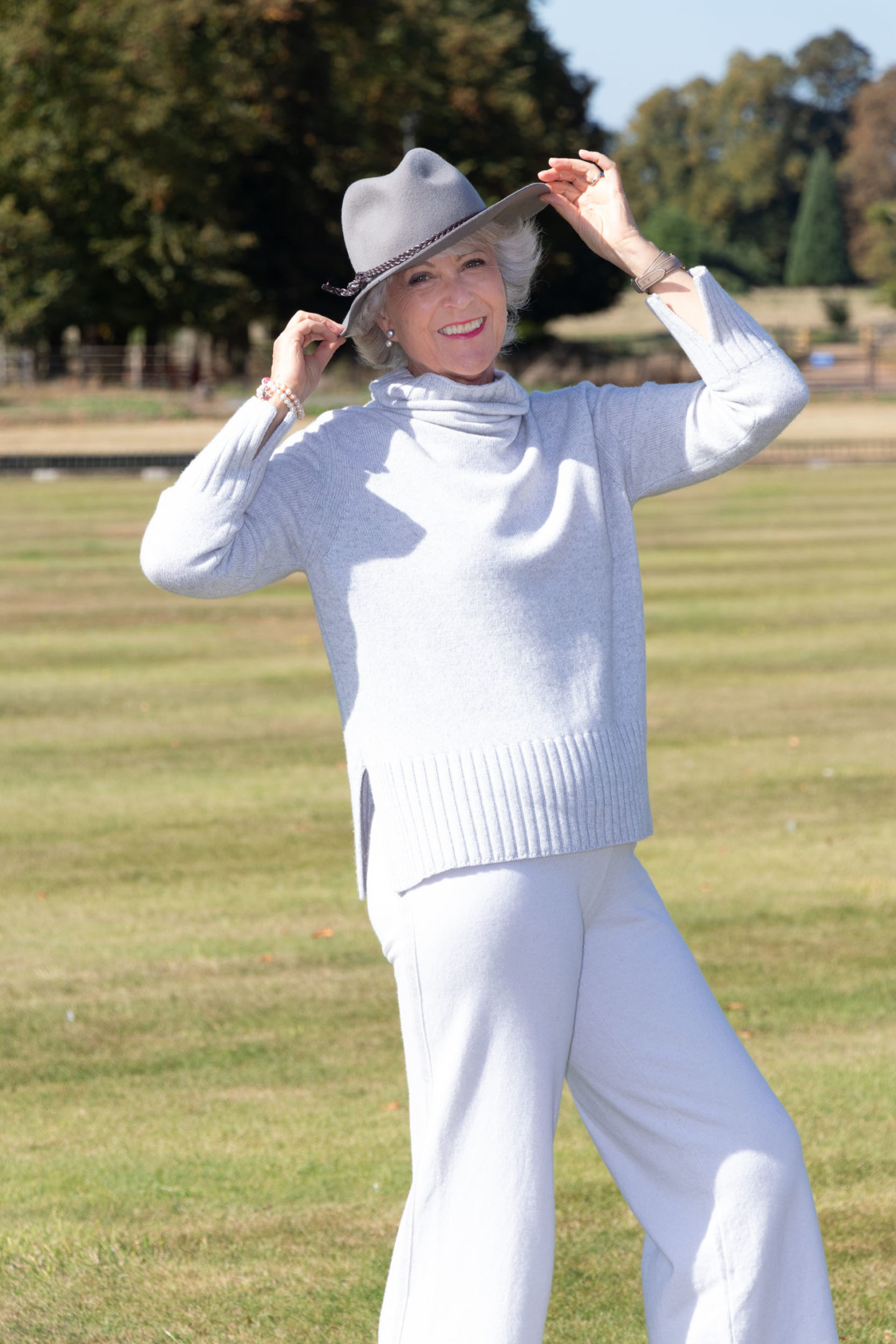 The mill that supplies their wonderful Foundation fabric (already recognised as an industry leader in sustainable practices) is looking at a recycled foundation fabric, watch this space!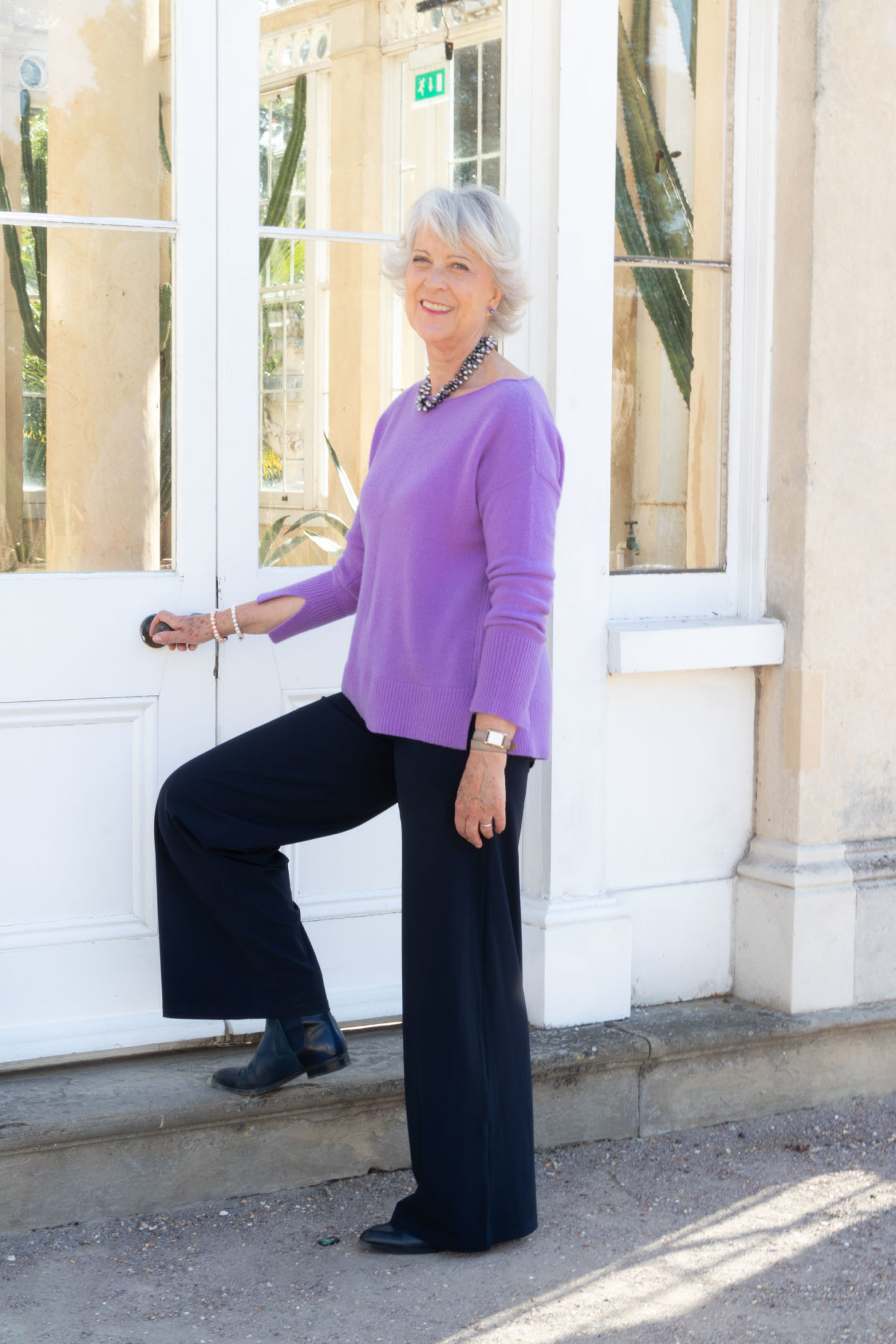 I am wearing HopeFashionuk's purple cashmere blend slash neck jumper with their foundation trousers.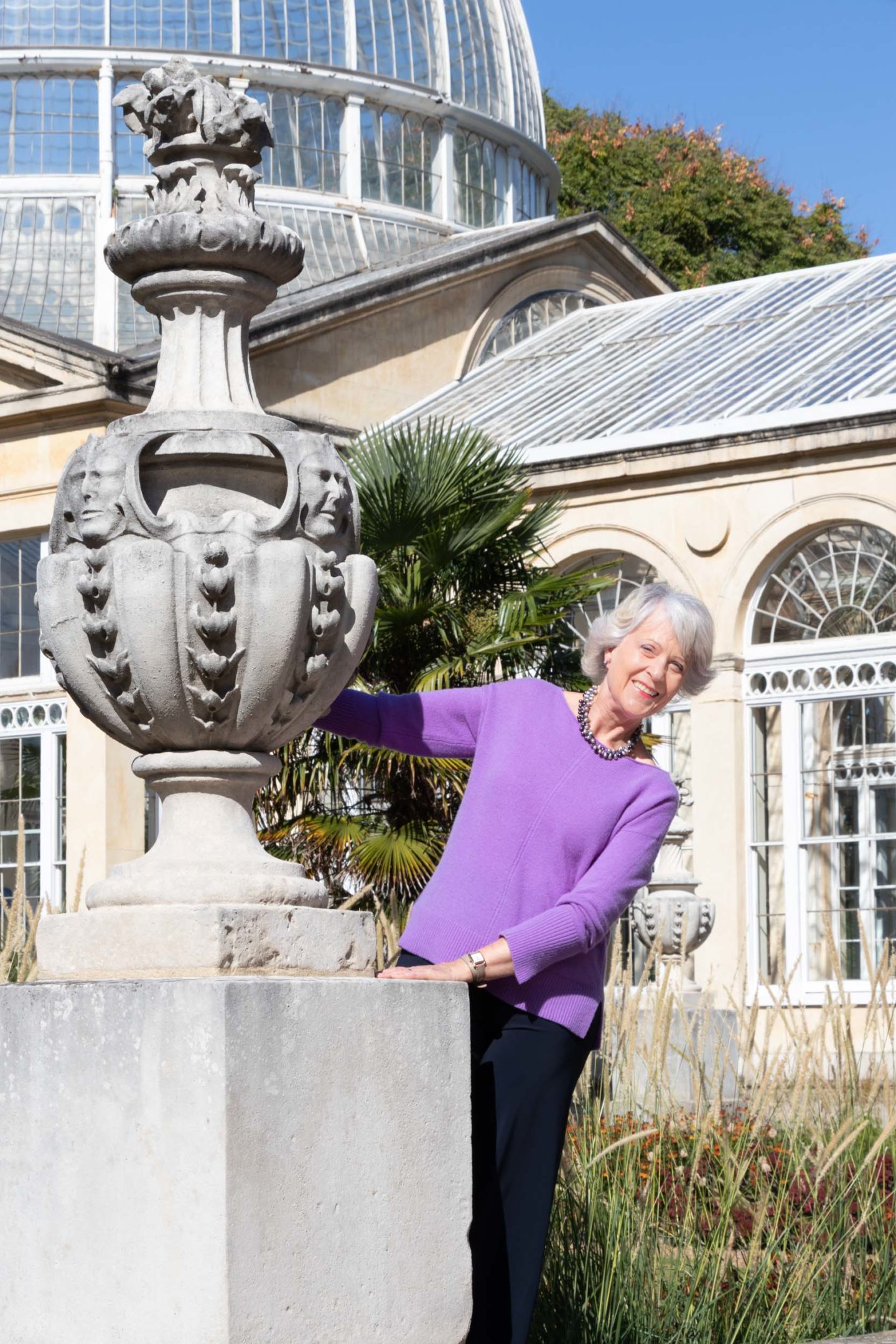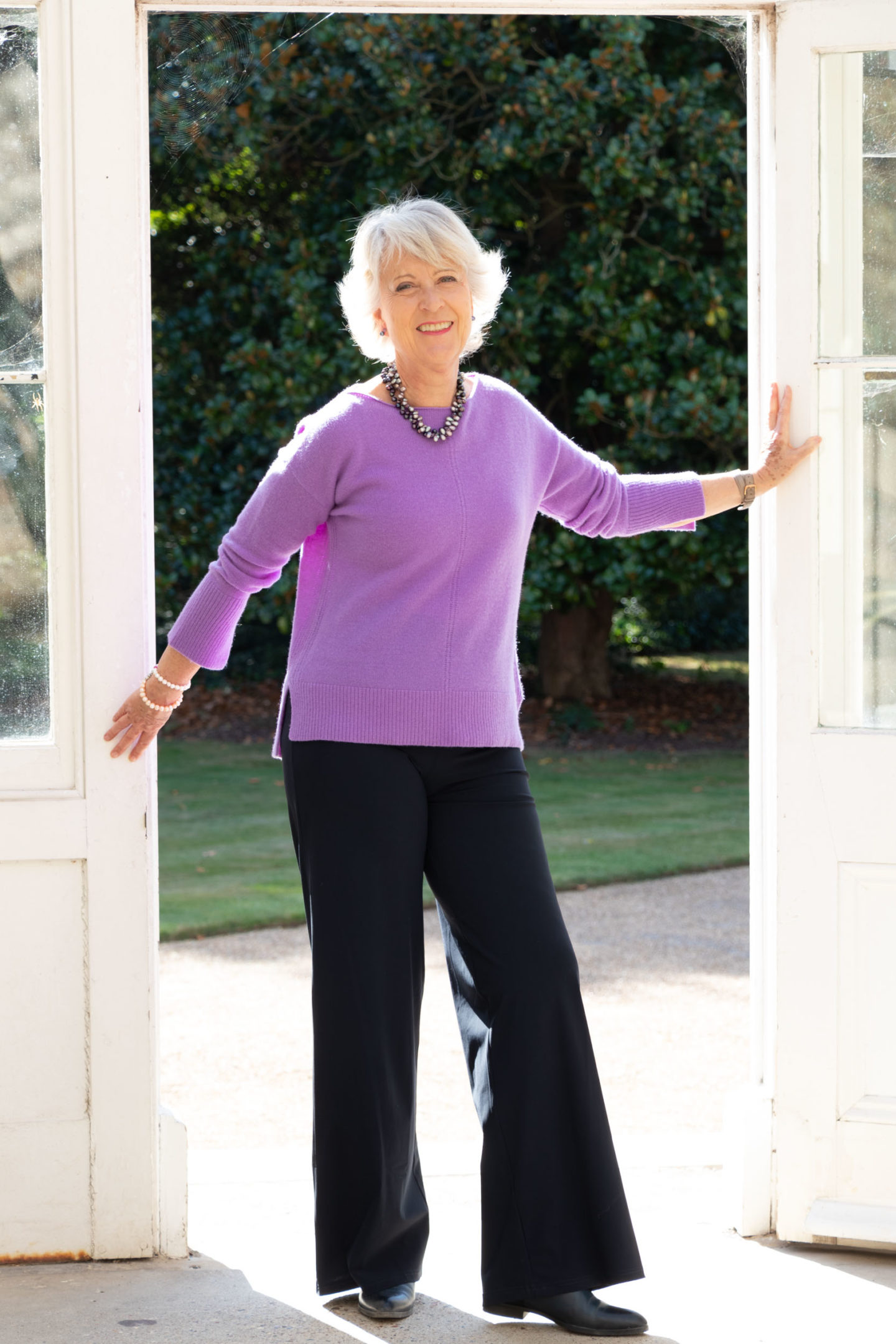 Hope has always been about investment dressing. I have been buying from this brand for many years. I have a small collection of their pieces all of which I have worn and washed frequently. They have stood the test of time well and look as good as new.
So whilst the answer to the question 'do you need more clothes?' is probably no, purchasing clothes that make us feel good and help to boost our self esteem, I personally feel is very important. If those garments have been sourced responsibly with a strong 'cost per wear' ethic then hopefully we can feel we are doing our bit for the environment and indeed ourselves.
Please let me know what your thoughts are, is it something you consider, does it matter, is it changing your behaviour to clothes purchasing?
Hope do ship Internationally. You need to go to the top right hand corner and change the flag to the country you want. Here is a link to the sweaters in am wearing in dollars. HopeFashion US.
The photographs were taken by Laura Hines. Follow her on Instagram
Disclaimer: The clothes I am wearing were lent to me for photographic purposes and have been returned. However I will definitely be purchasing at least one of the sweaters.