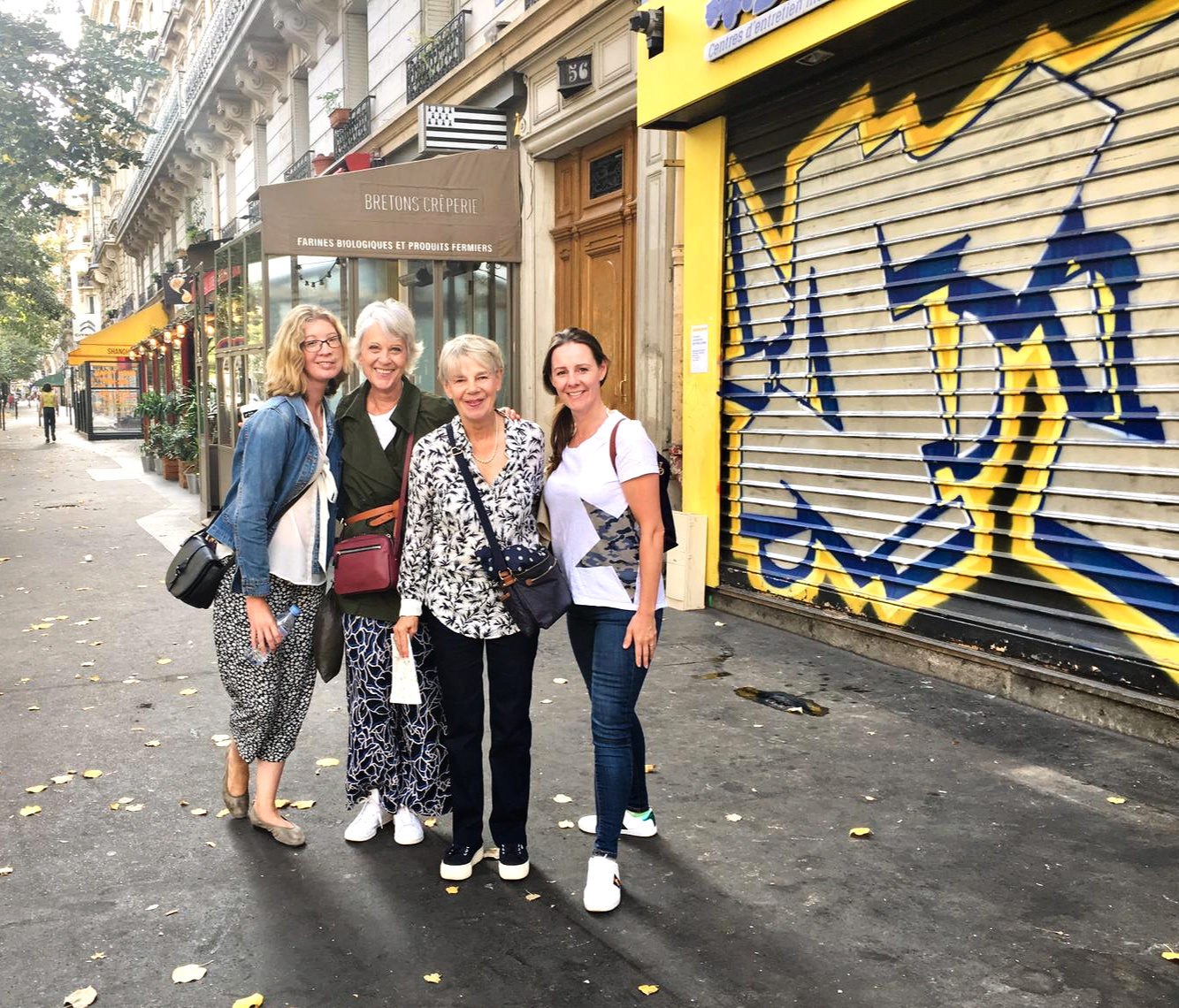 Two generations of friends enjoy Paris. What a wonderful weekend we had. After an early morning start to catch the 7.53 am Eurostar from St.Pancras we arrived in the Gare du Nord in plenty of time to check into our hotel in the 6th Arrondissement. St. Germain is my favourite area in Paris. There are a large number of side streets packed full of quirky little shops and fashionable boutiques. After a quick wash and brush up we headed for the local cafe overlooking the Place de St. Sulpice.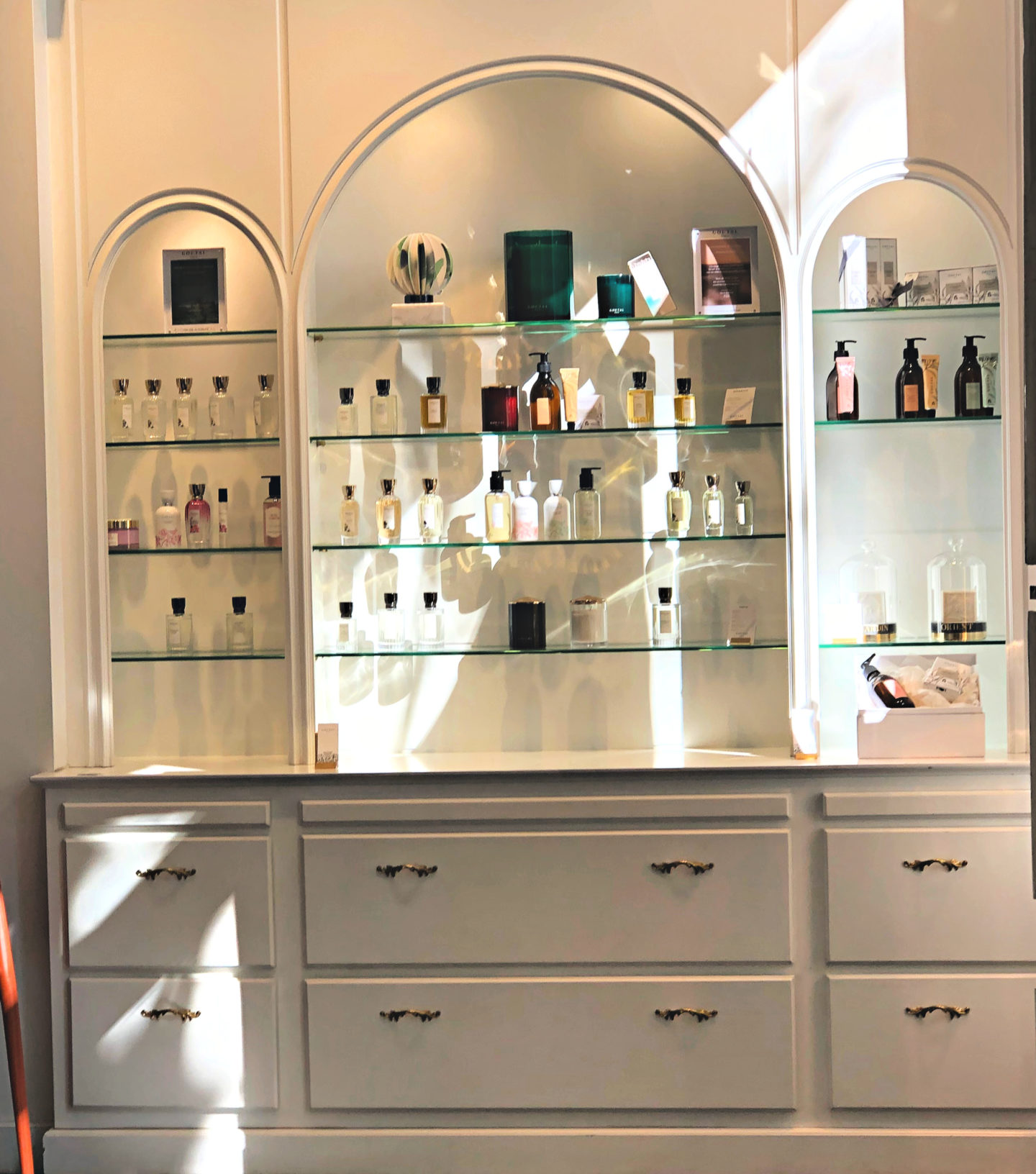 My daughter and I wandered around the shops in the afternoon. We spent some time in the Annick Goutal perfume shop. I do love their fragrances especially the "Rose Apsolue" and the "Figue". Annick Goutal perfumes are available at (US) and (UK).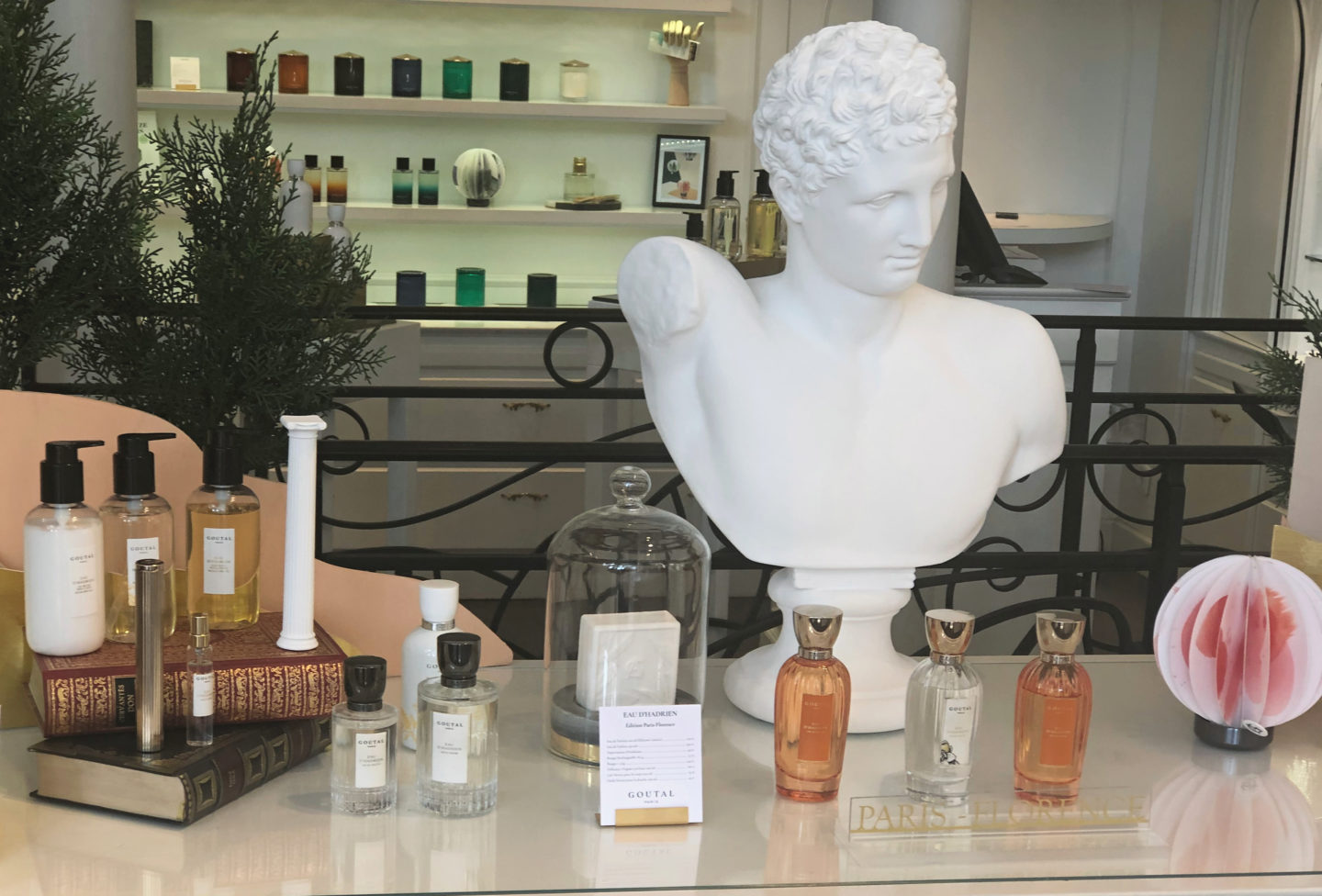 We came out smelling of roses!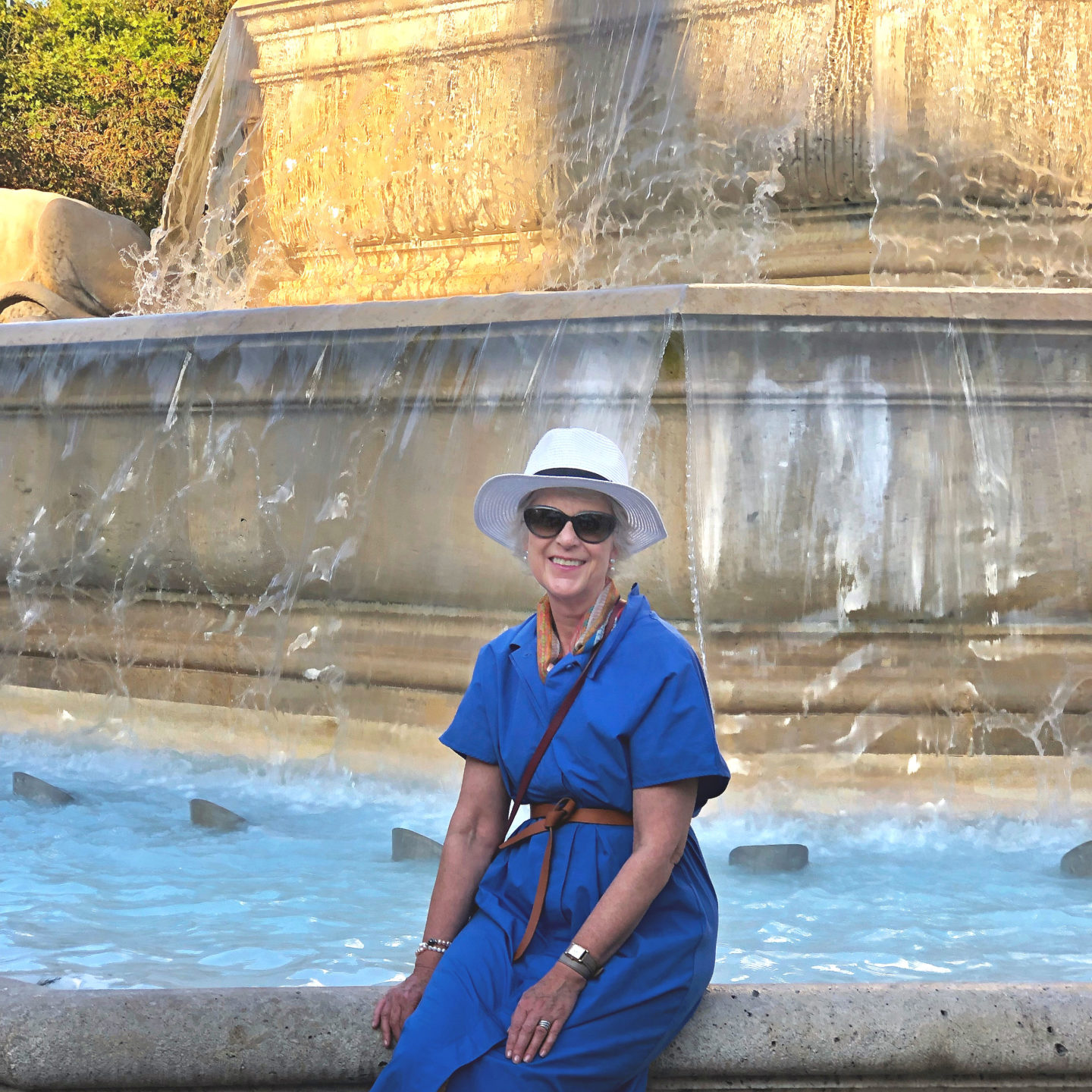 There was a mini-heatwave with the temperature on Saturday afternoon as high as 28 degrees. My well-planned capsule wardrobe, which would normally be excellent for late September would not have worked at all well. I had to re-pack the day before we travelled. My Cos dress came in very useful and the other outfit I took were my patterned trousers and sleeveless top (originally from People Tree). Plus another sleeveless cream top, a lightweight cardigan and my green parka (seen in the first photo). sun hat, sun glasses and a selection of scarves.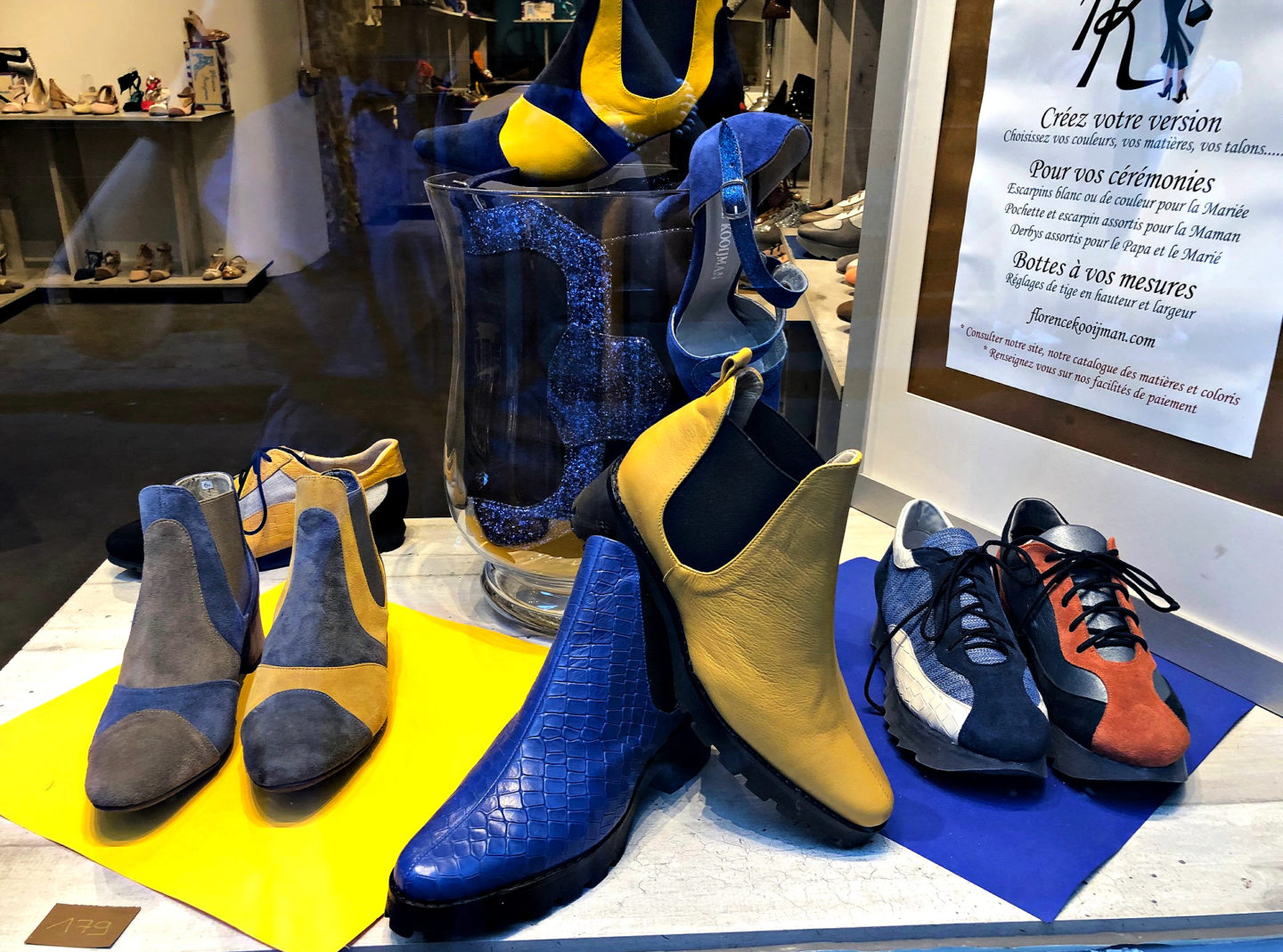 I did not get an opportunity to check out the latest autumn styles and colours as favoured by chic Parisienne women as they were still wearing their lightweight summer outfits, mostly dresses worn with trainers/sneakers or jeans and a tee or simple top.
I did notice that there were a variety of very colourful shoes in the shops. Blues, yellows and reds, patterned or plain.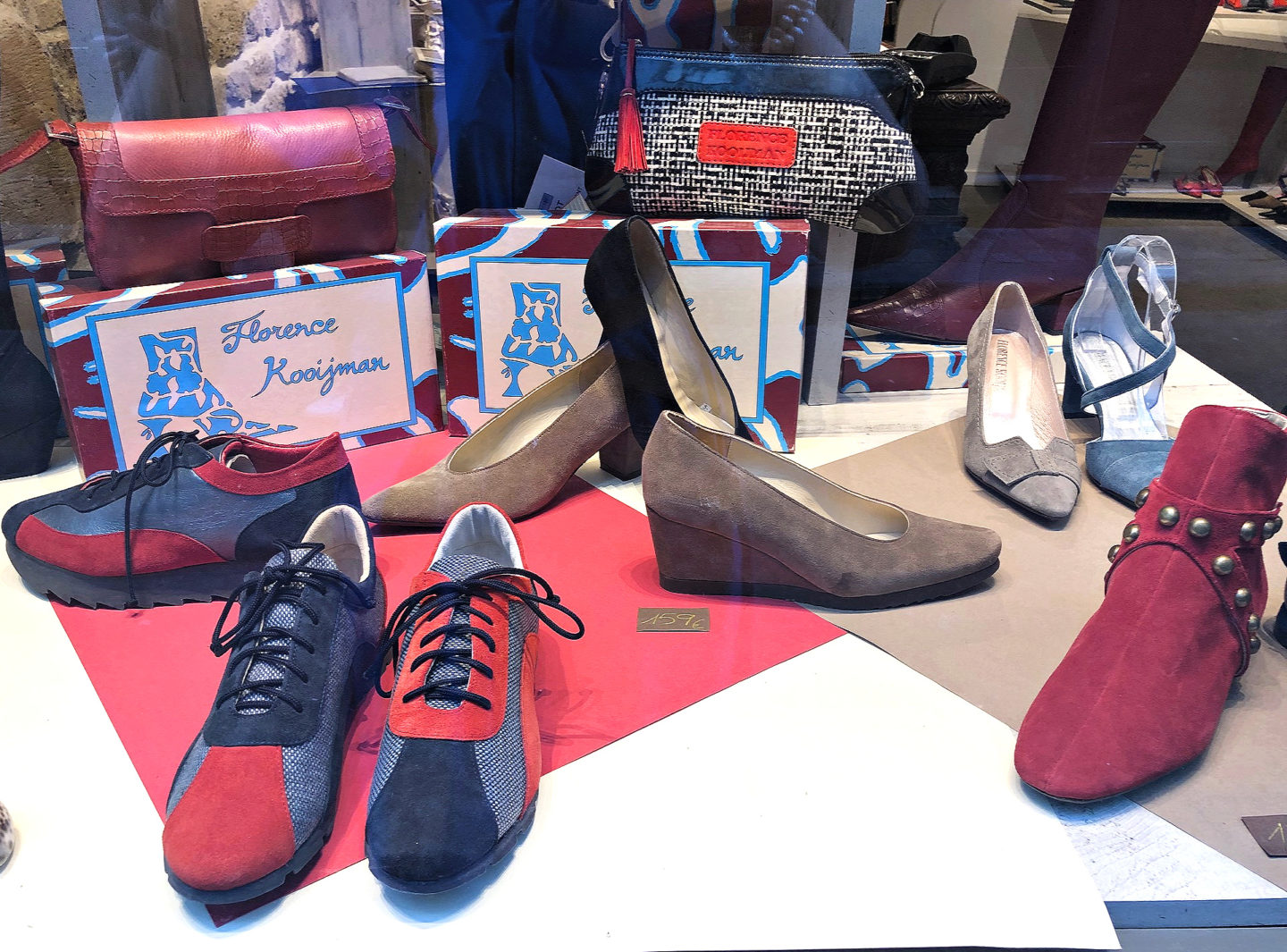 Lace up shoes and ankle boots were also in evidence along with the many styles of trainers/sneakers.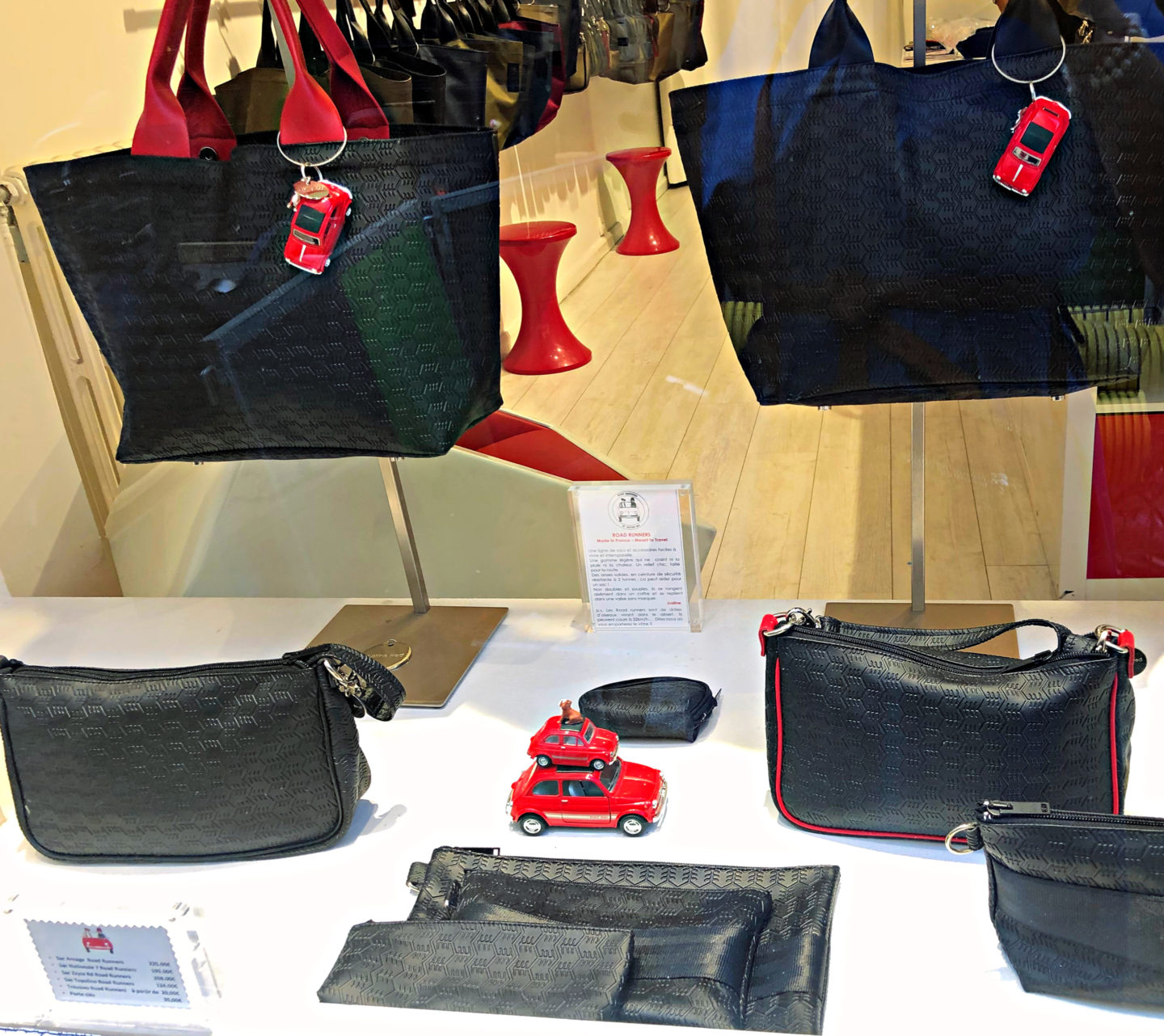 I really like these bags. They were made of a combination of rubber and leather (very sustainable). Several of the styles were ideal for travelling as they had separate gadgets for all ones stuff. No more searching in the bottom of your handbag. I rather regret not buying one I will definitely be getting one next time I am in Paris.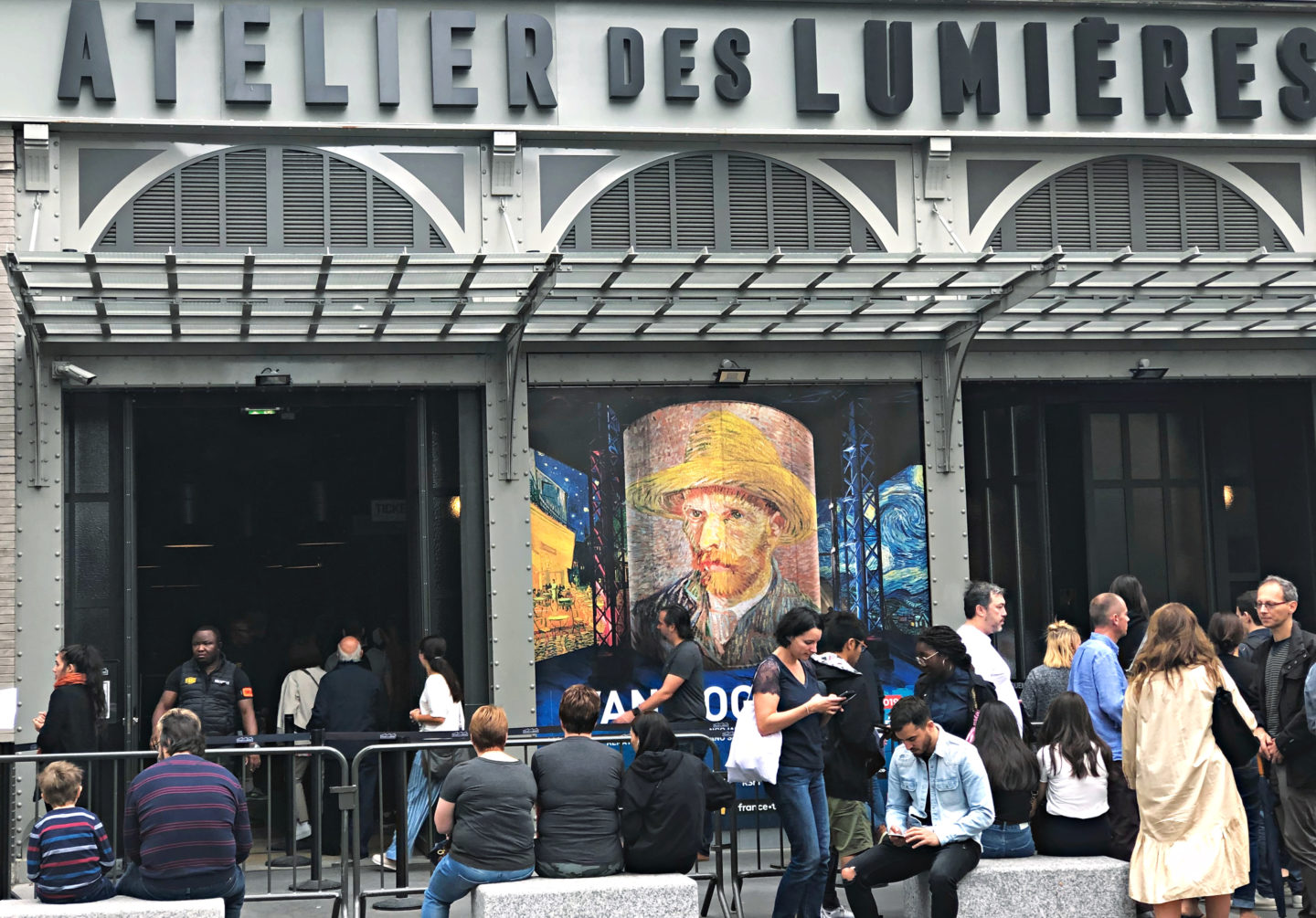 Now for the most exciting part of the weekend. The Van Gogh exhibition at L'Atelier des Lumieres. If you are ever visiting Paris I would highly recommend this experience. It is the second time that I have been there and it is amazing. A full sensory experience combining art, music and technology. I also loved the Klimt exhibition which I saw with Susan of Une Femme last year.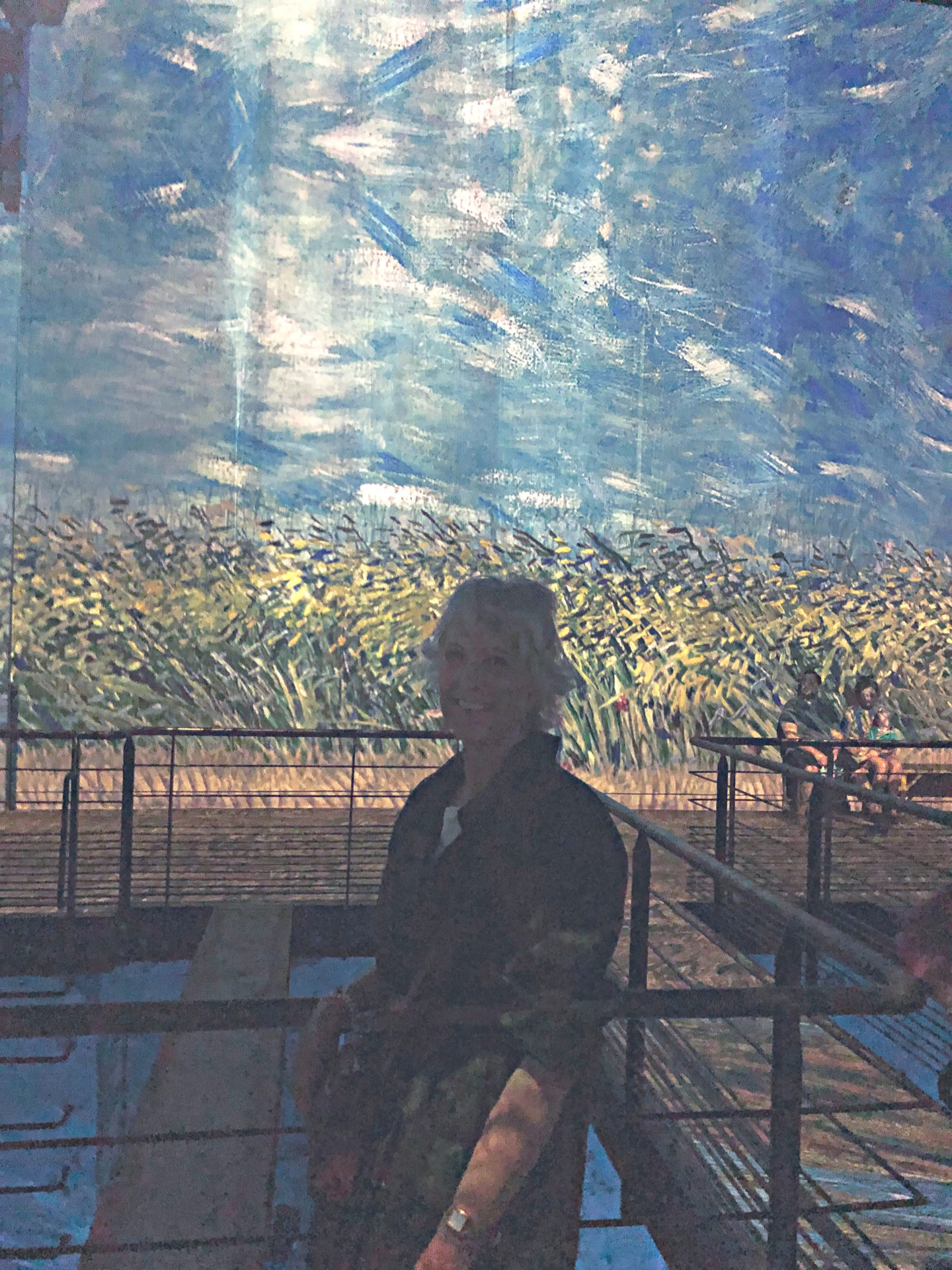 An overwhelming experience.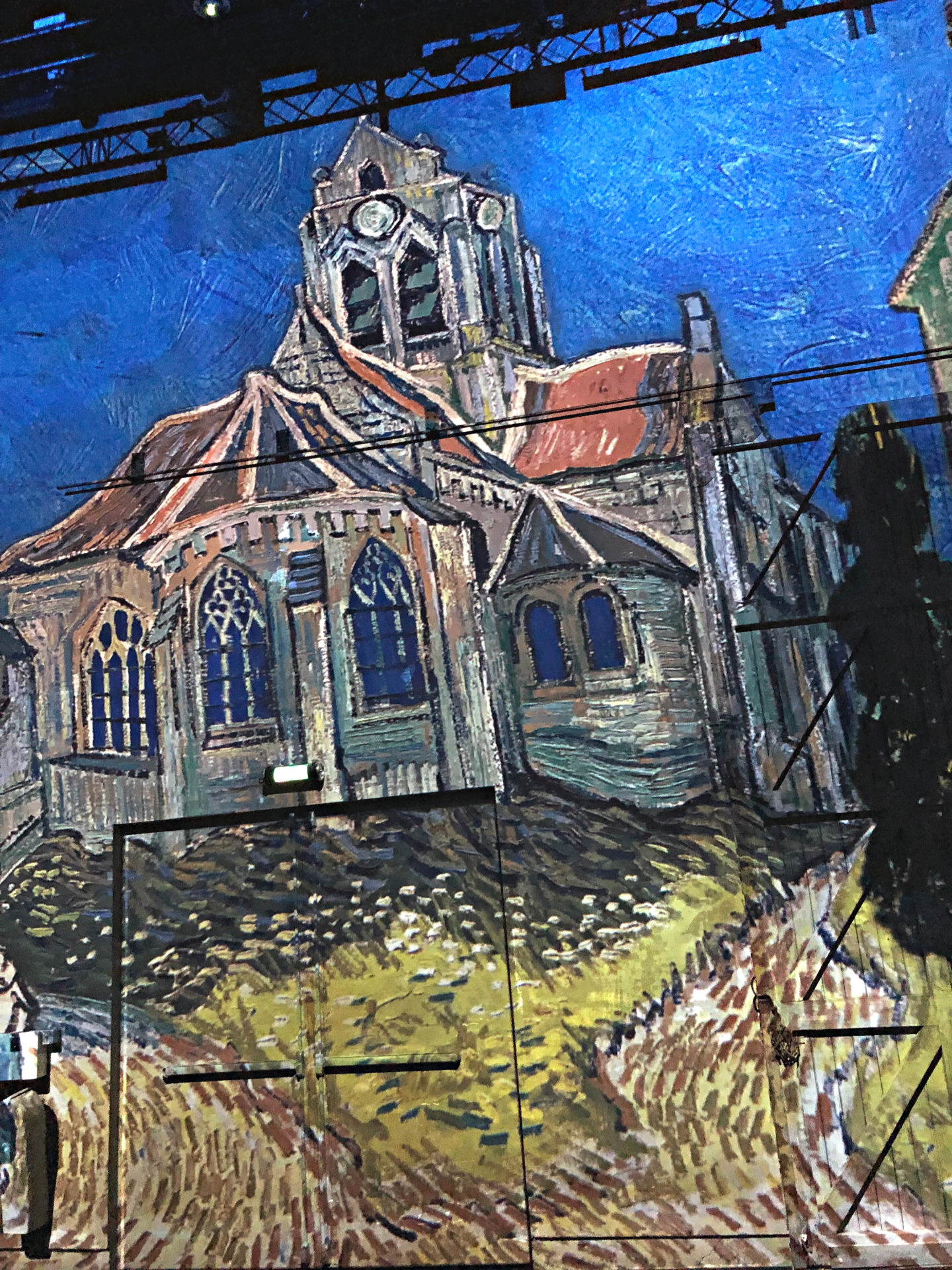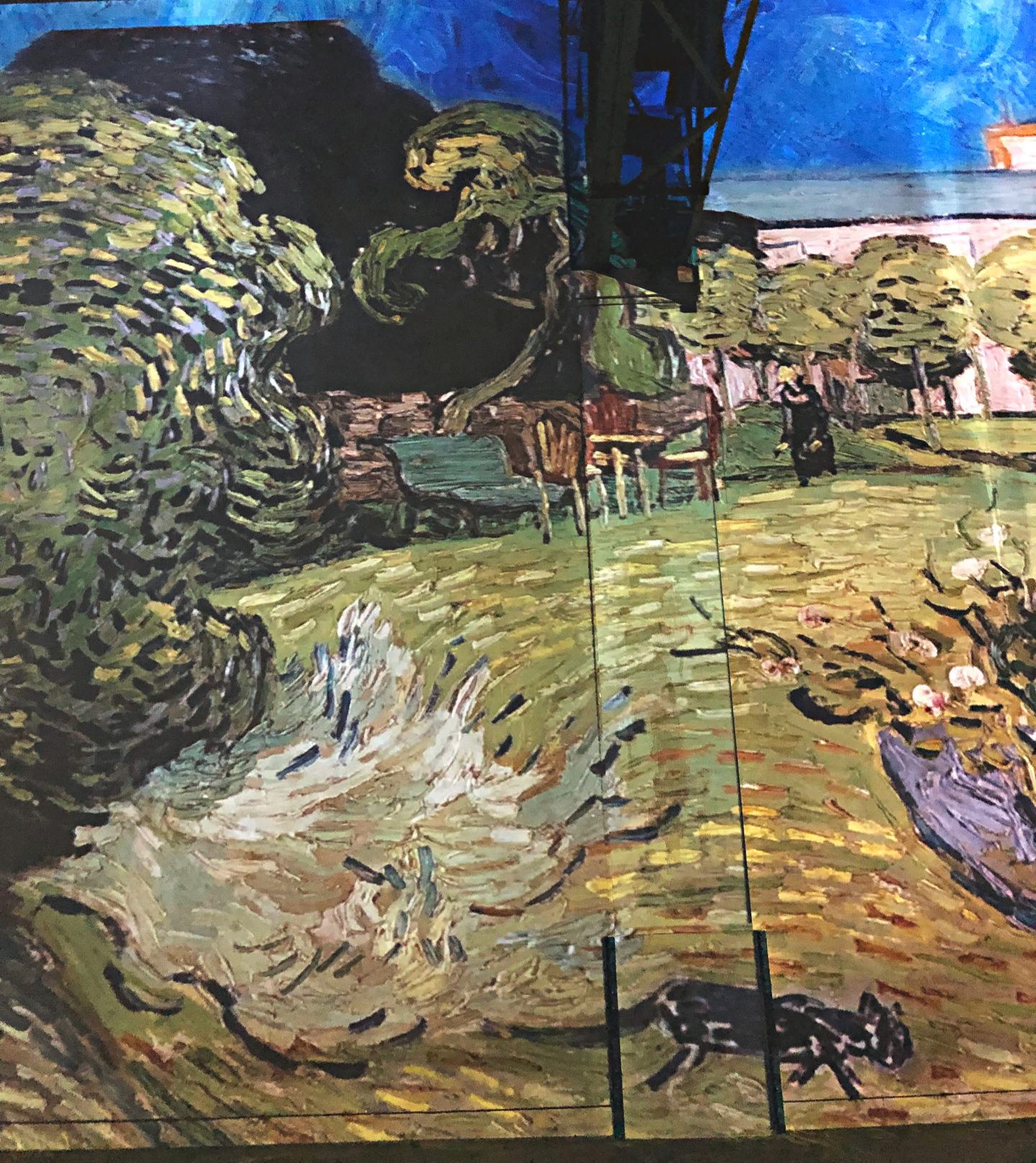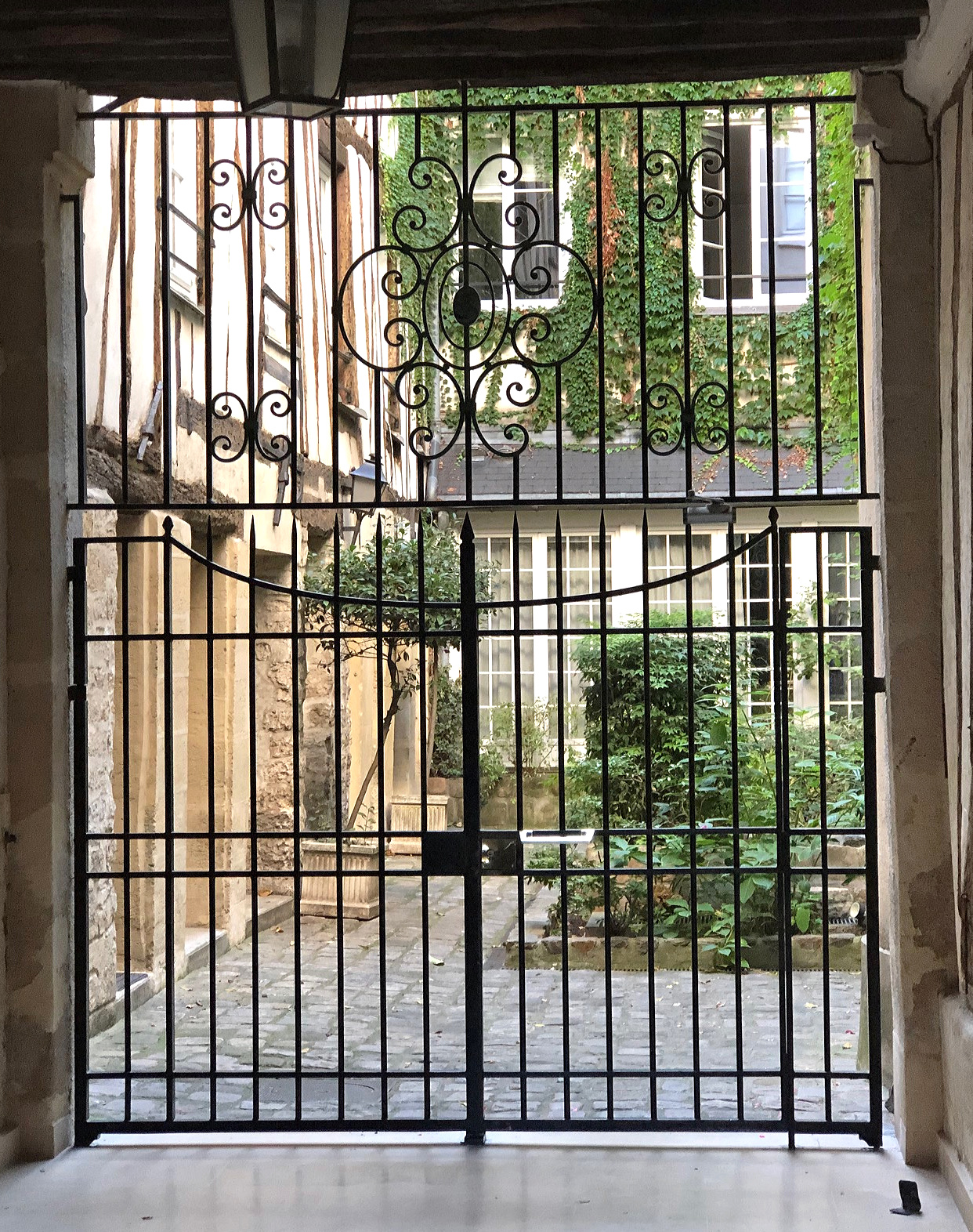 Another aspect of Paris that I love is discovering these wonderful small courtyards.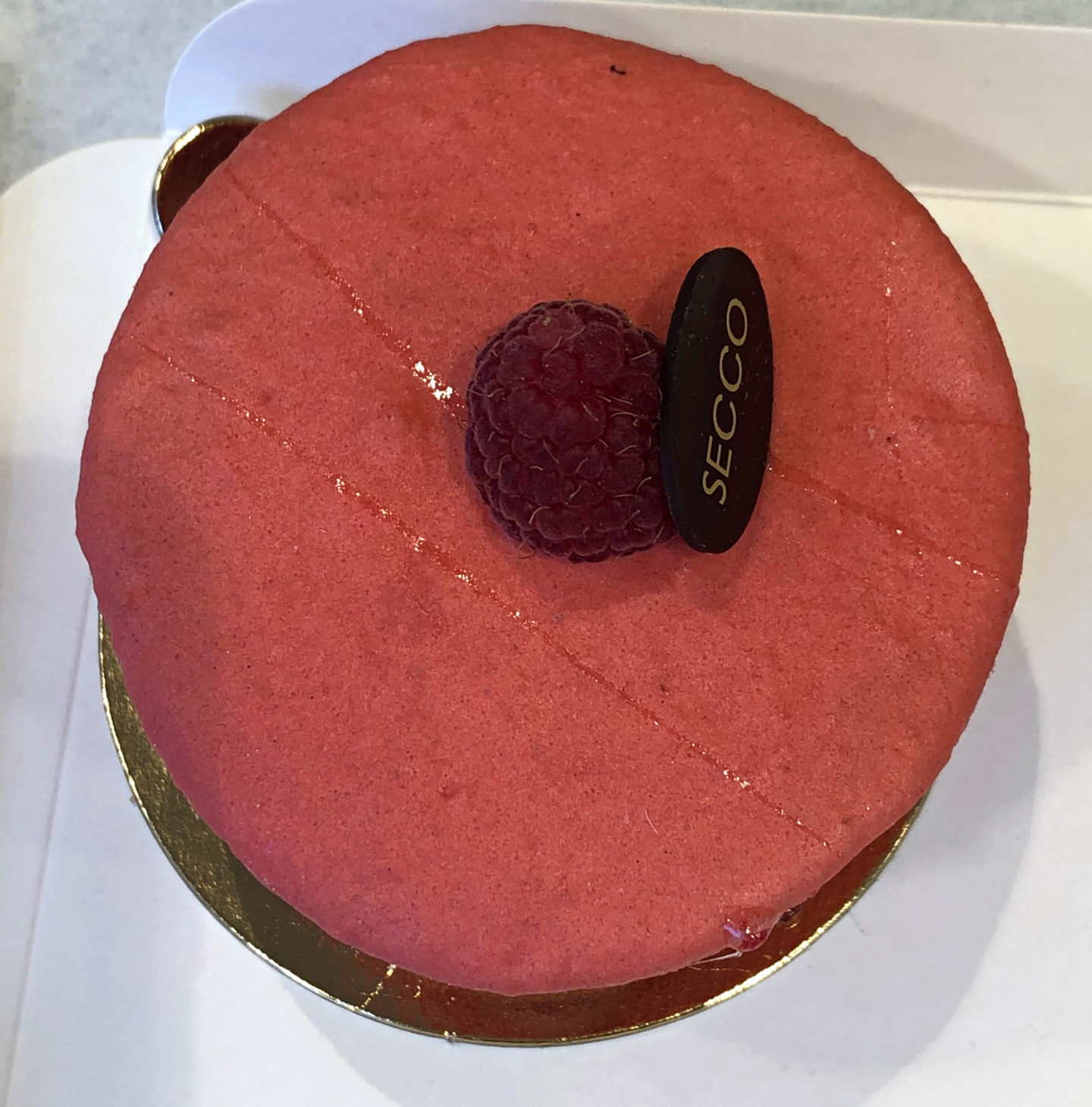 Paris would not be complete without a patisserie!
I hope you enjoyed this mini tour.