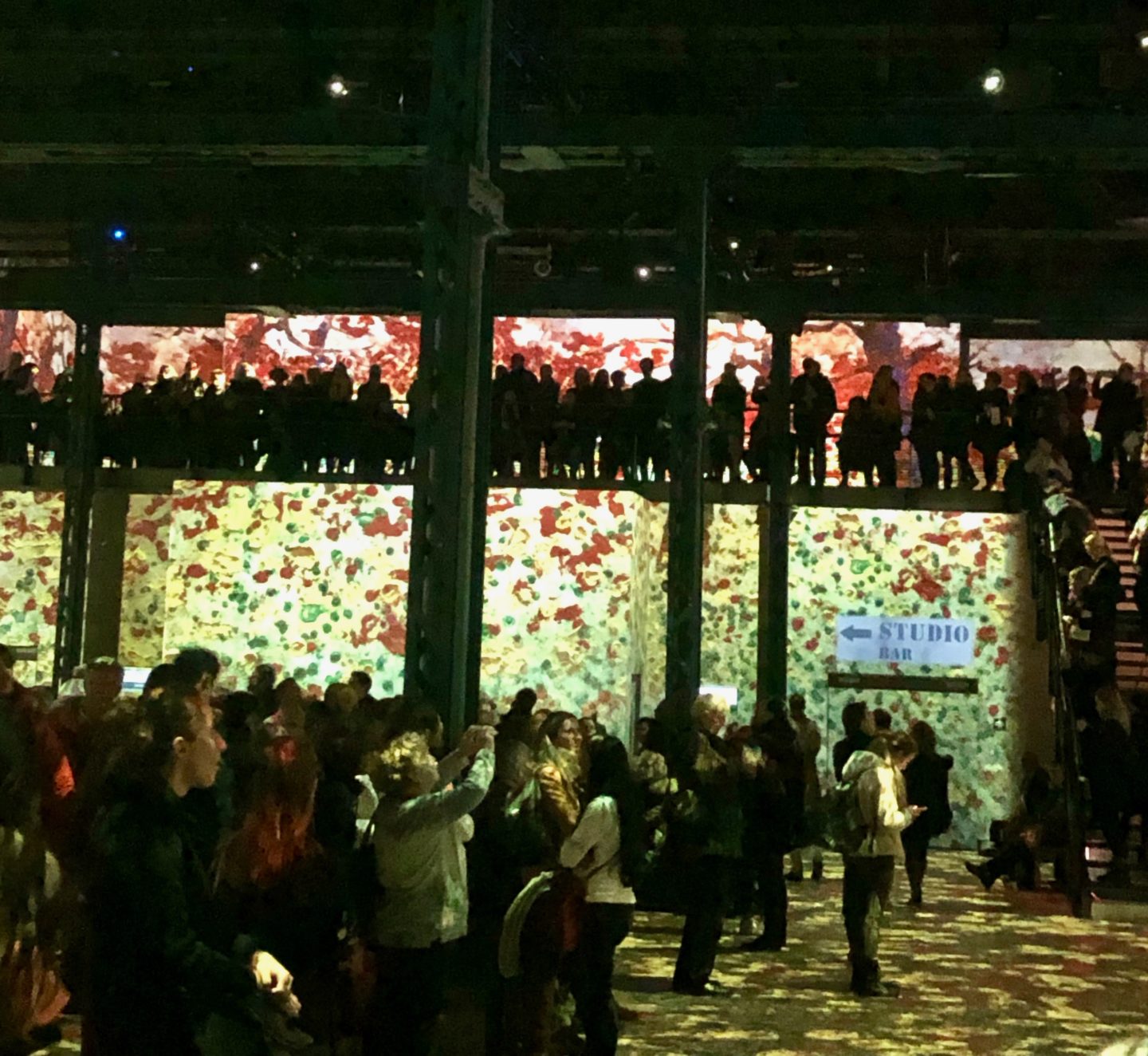 On the second day in Paris, Susan and I were up early to make the most of the day. We hit the road running. After a quick breakfast at Les Deux Magots, we headed off to Atelier lumière (Workshop of lights).
It was absolutely magnificent. We entered this enormous warehouse space and were instantly immersed in a full sensory experience of art and music. There were three separate displays. My favourite was Klimt accompanied by classic music including Wagner, Strauss and Chopin.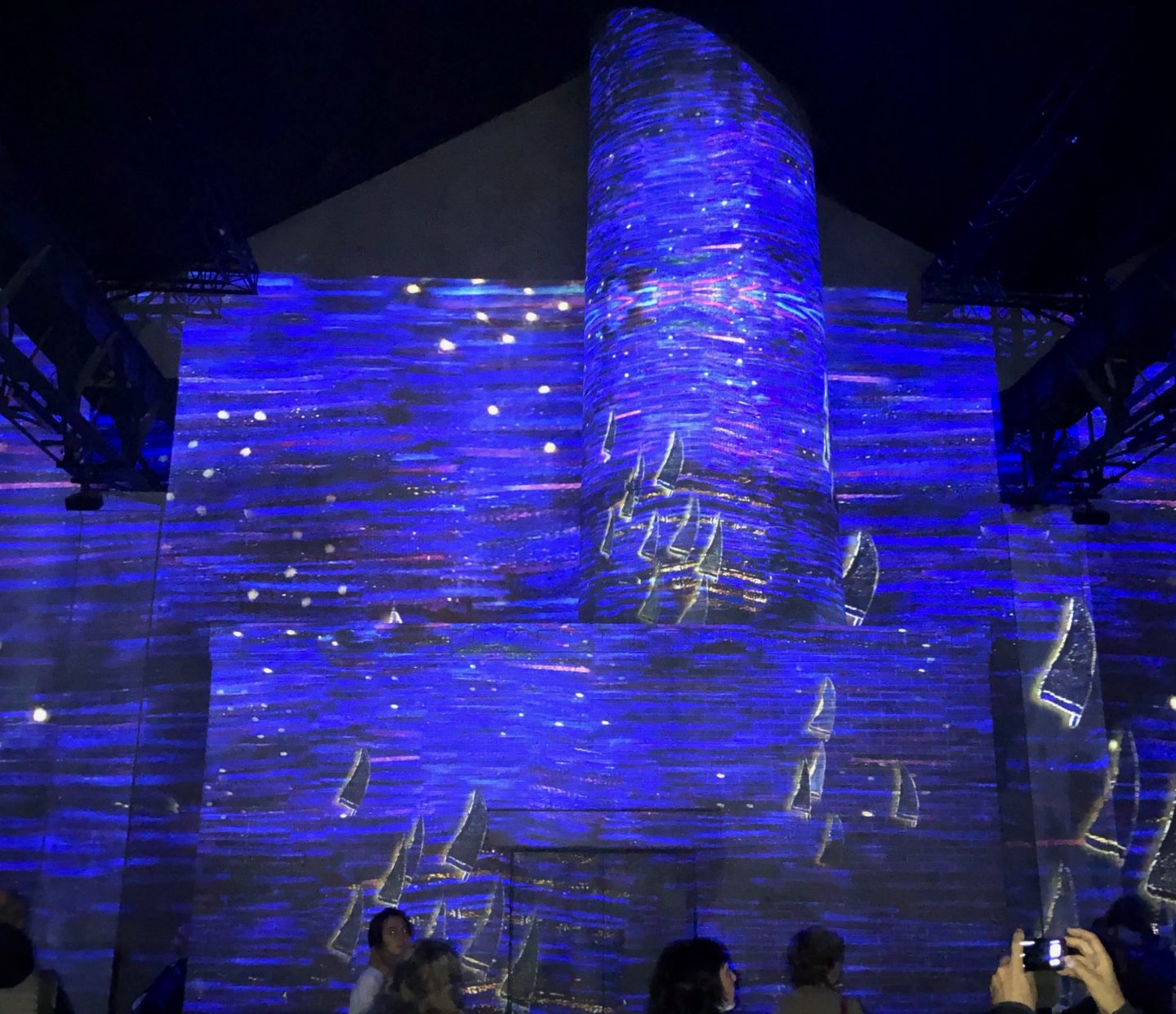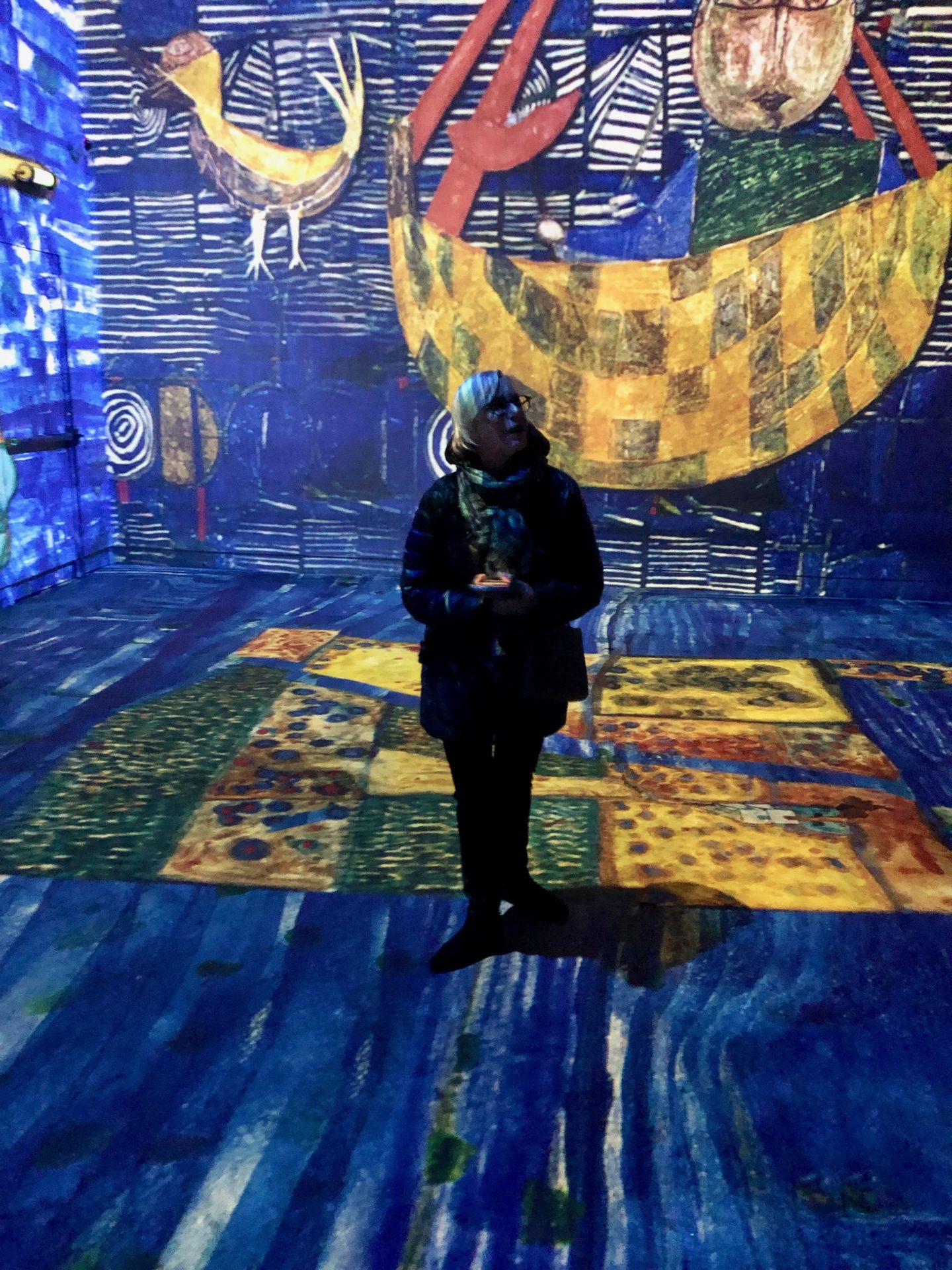 Susan immersed in the experience.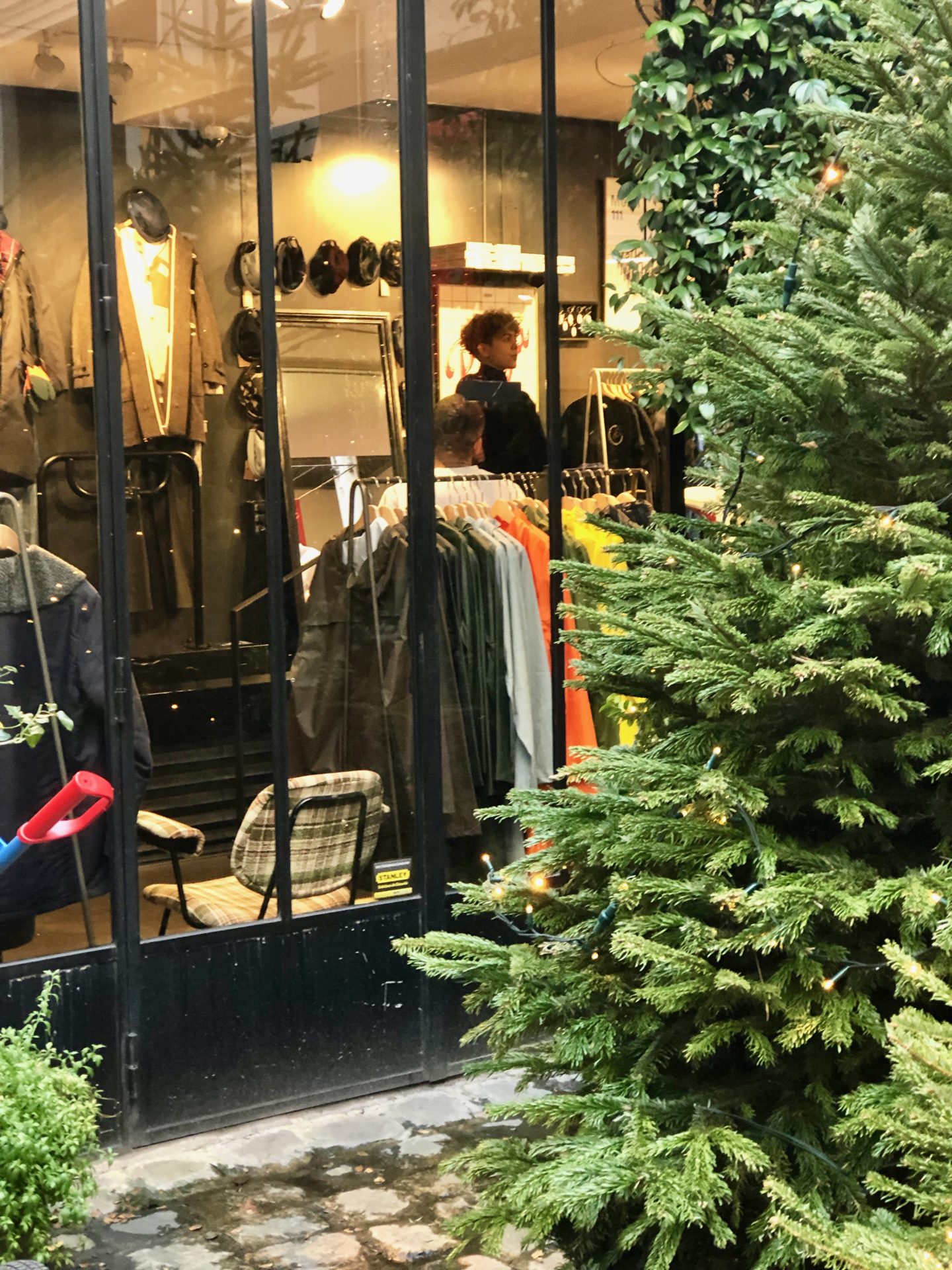 We then grabbed an Uber and headed for Merci in the Boulevard Beaumarchais. Merci is a charming combination of store, exhibitions and restaurants. We met up with Sharon Santoni. I have followed and admired her wonderful blog My French country home for a long time so it was great to meet her in person. Sharon is an expert on all things French. Check out her monthly french boxes My stylish French box. They are full of gorgeous french lifestyle products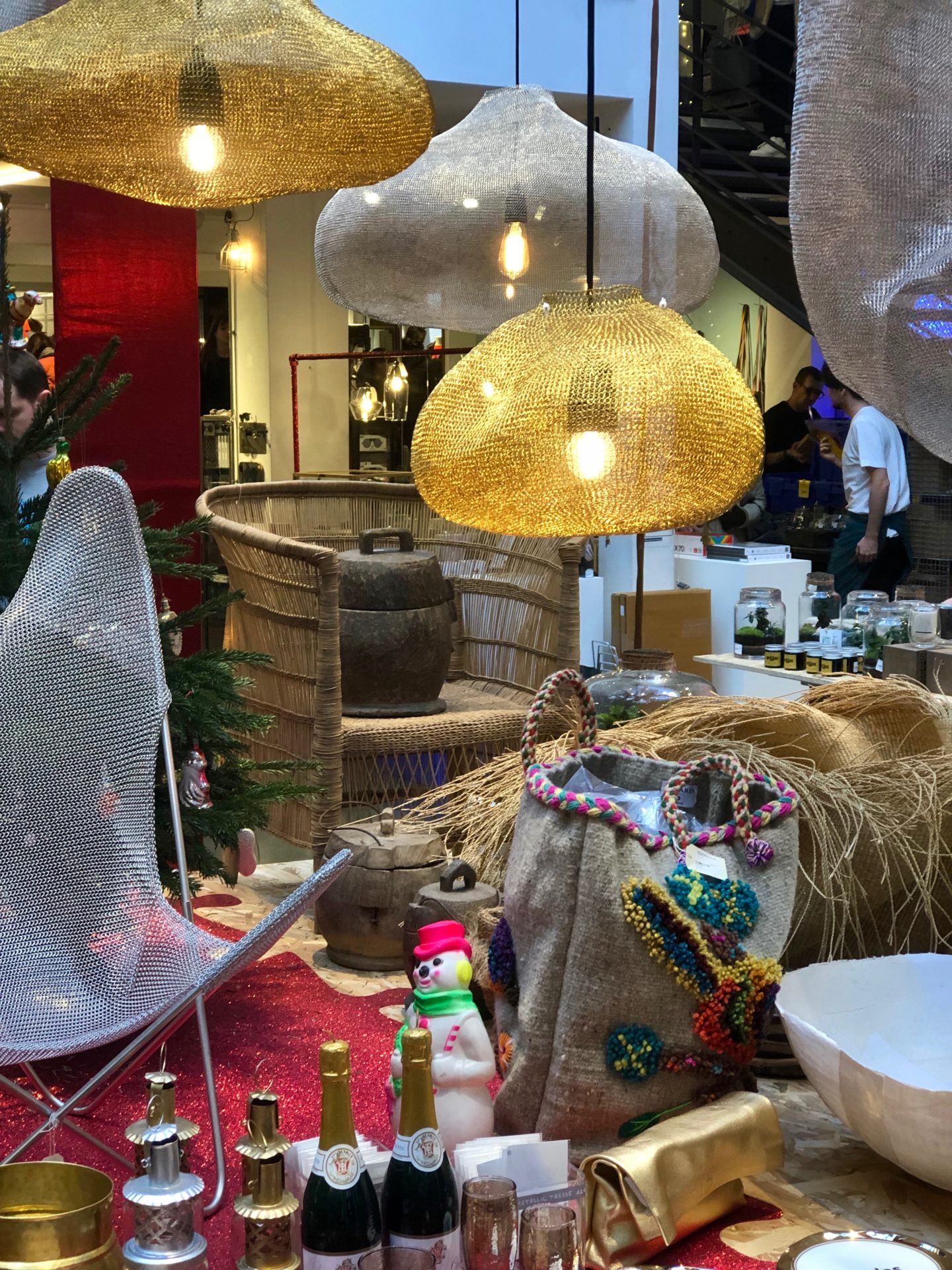 Merci is full of quirky household products and at this time of year a wide collection of Christmas gifts.
The French do great household products and Merci had some very colourful displays.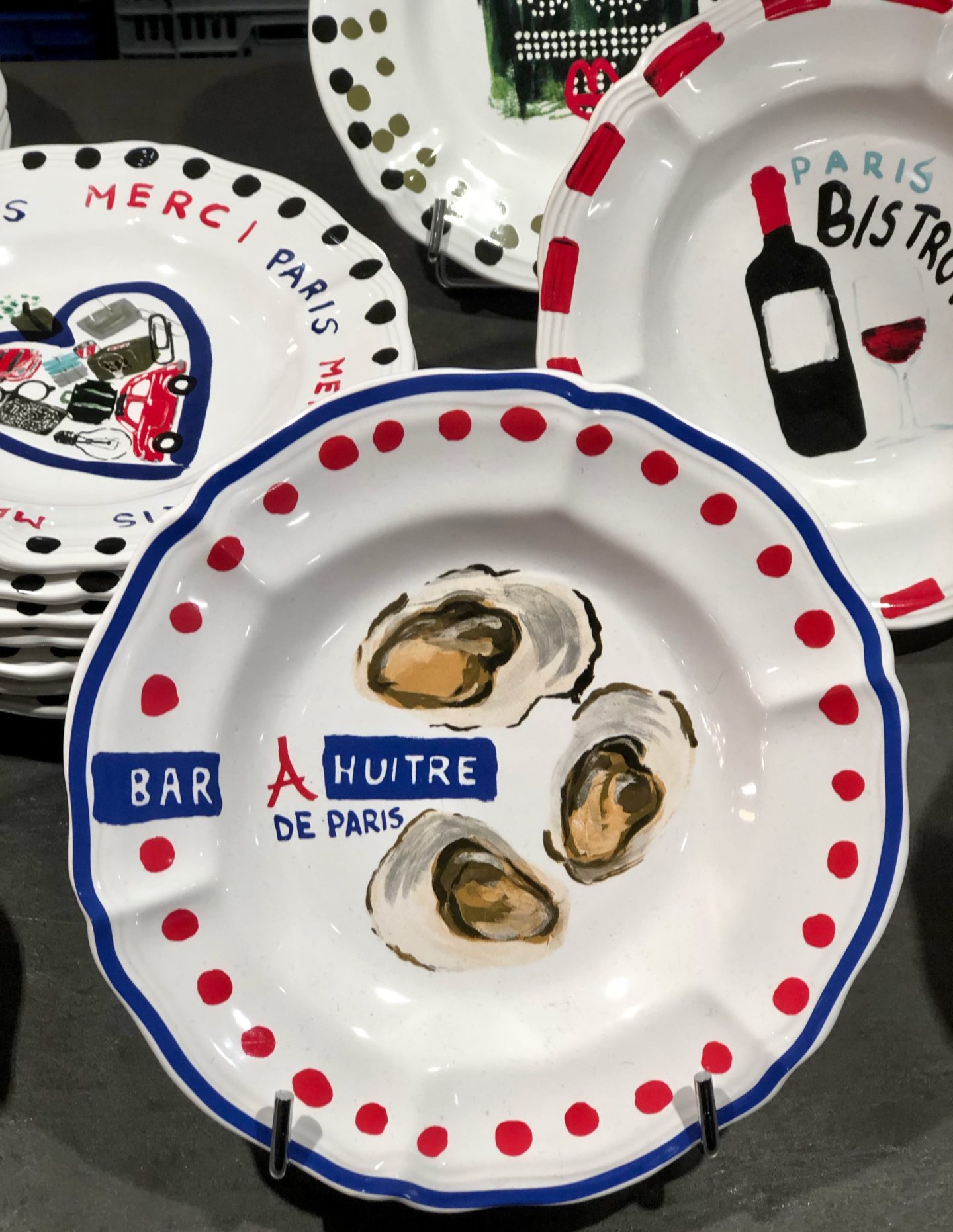 I could not resist taking a photo of these plates. The French are very fond of their oysters!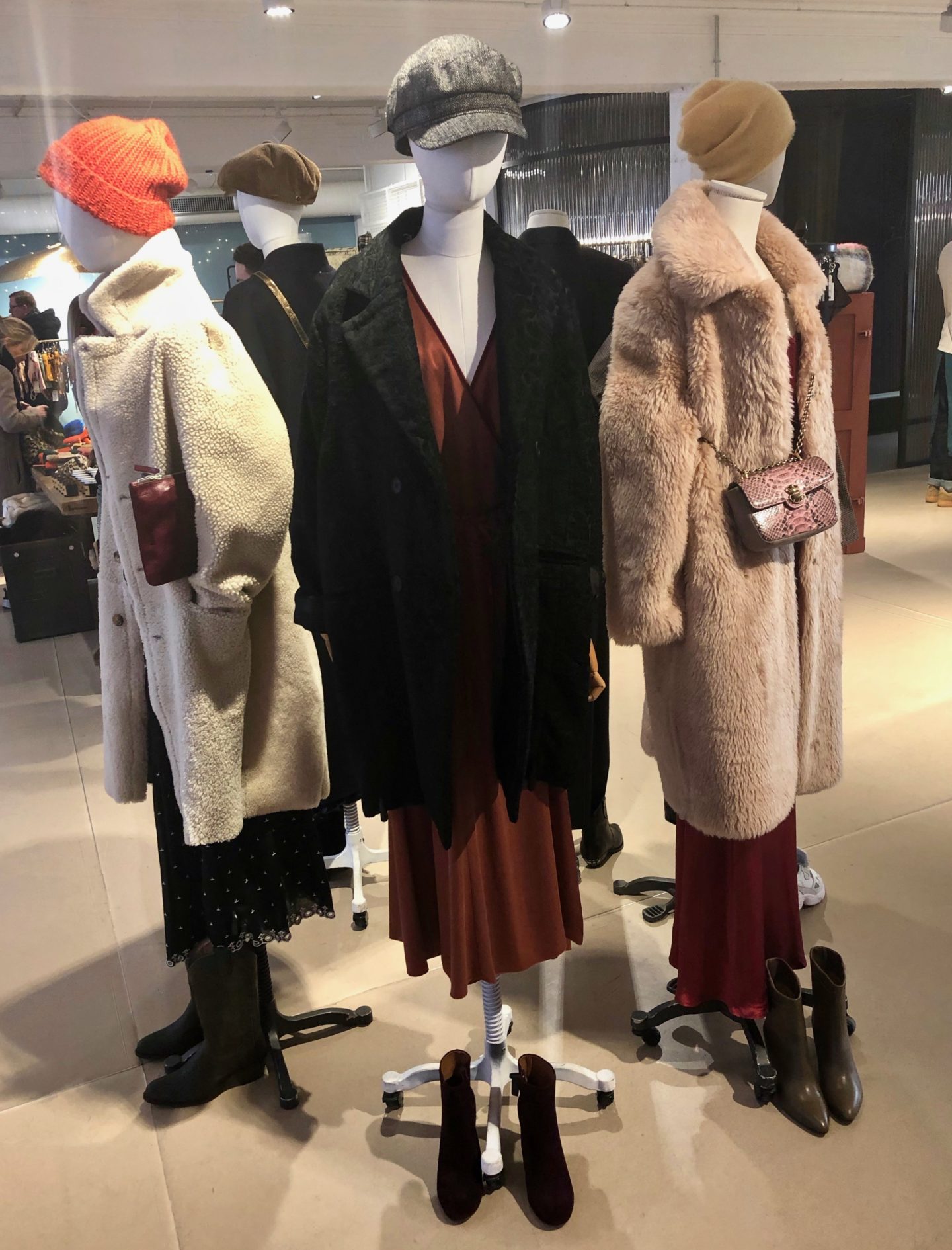 I notice many Parisian women wearing faux fur coats and jackets. The weather was cold and faux fur is a great way to keep warm and cosy.
Selection of Faux Fur: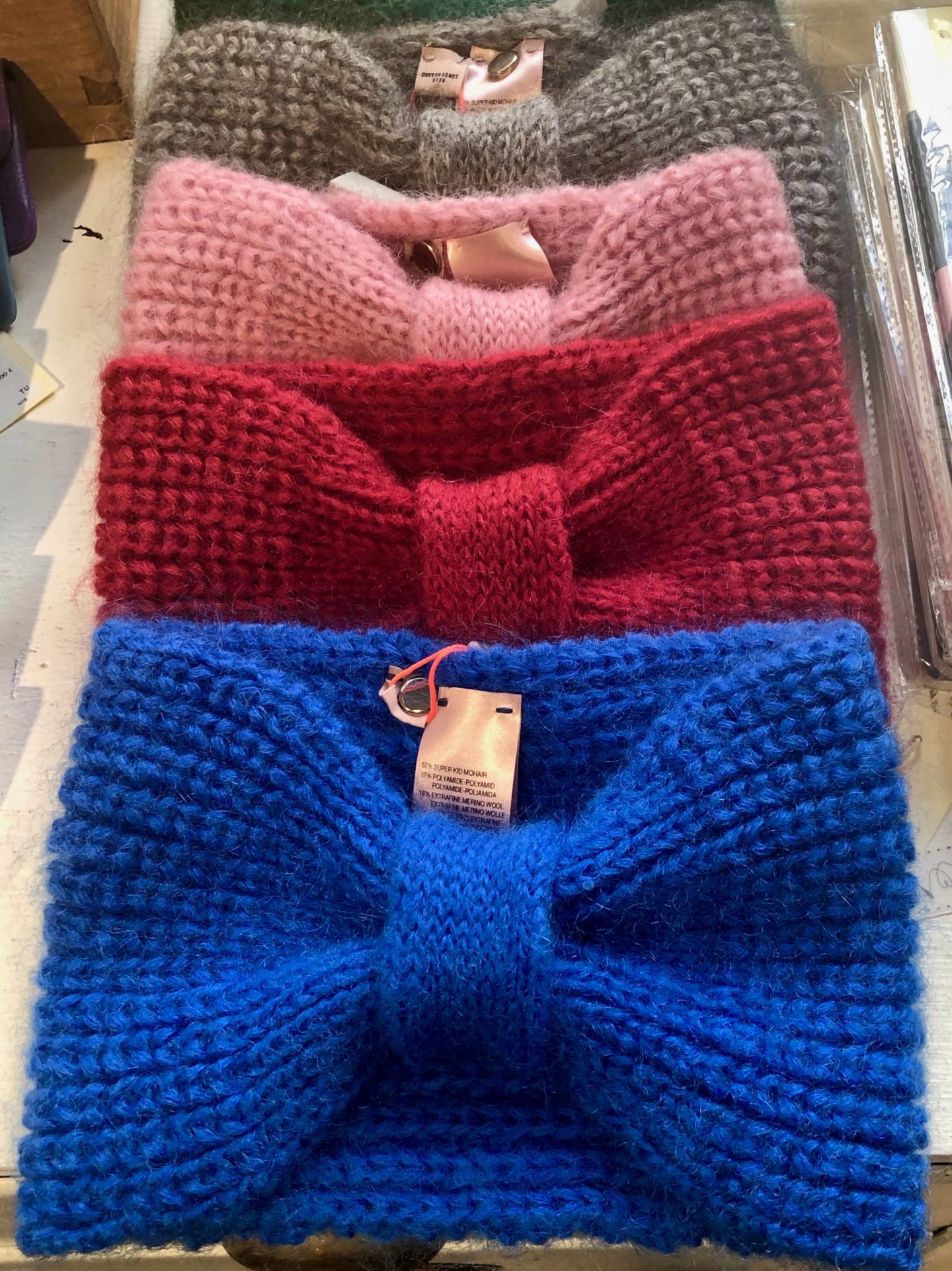 I love these knitted headbands. They are great for keeping your ears warm and are a great way of disguising a "bad hair day". As you can see from the photo below I was well prepared and had packed one in my suitcase.
After a good lunch, Susan and I headed back to the St. Germain area. There was still enough light for a stroll in the Luxembourg Gardens. We could of course not resist a quick photoshoot.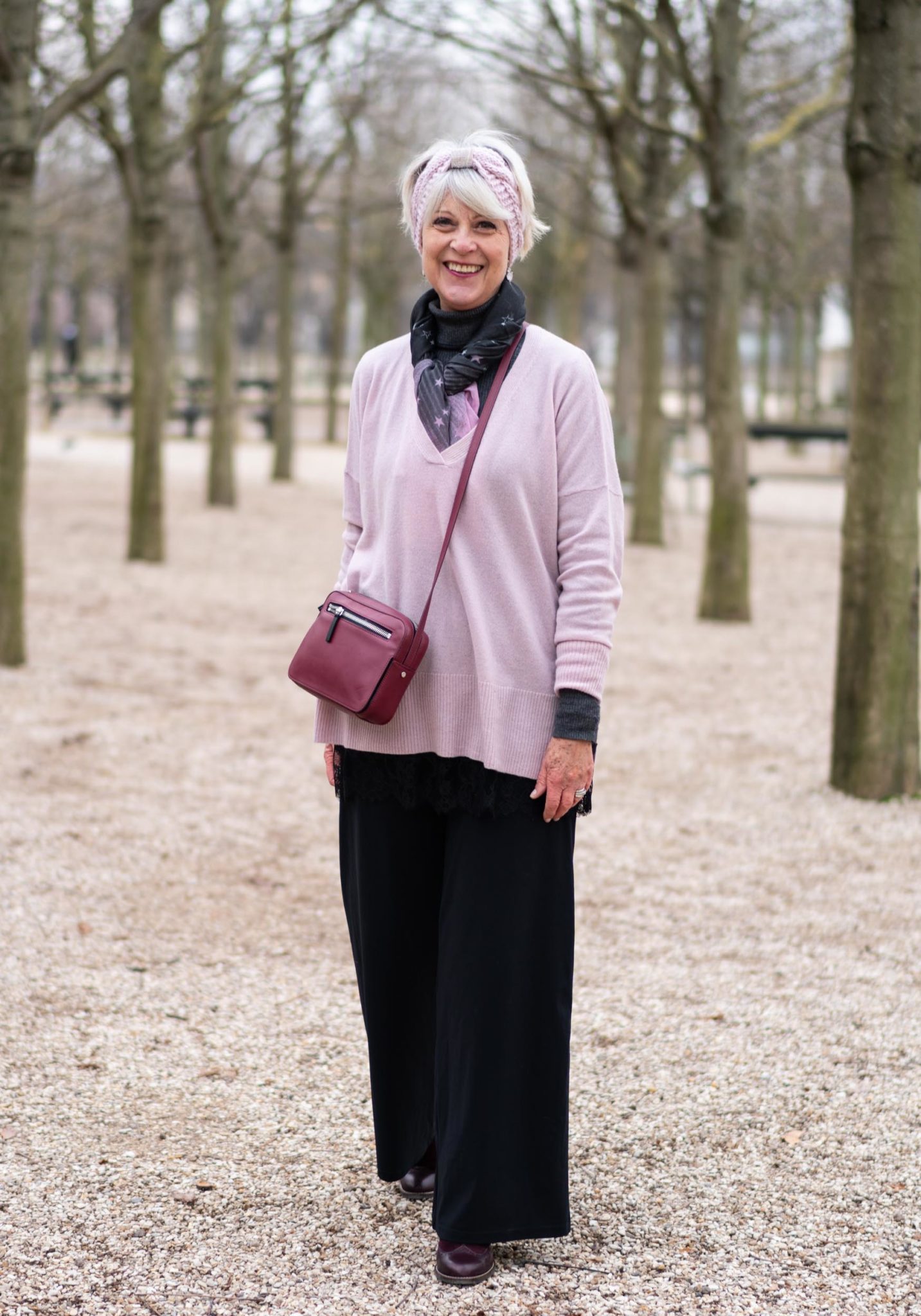 Details of my outfit:
Pink wool/cashmere boyfriend sweater // Black foundation trousers Hopefashionuk // Puffer jacket Gerard Darel similar Puffer jacket Hobbs // Suede leather ankle boots John Lewis & partners // Burgundy bag Jaeger similar burgundy camera bag John Lewis & partners // pink leather gloves MarksandSpencer // Pink headband St.Tropez market. I found similar on Amazon // pink/grey scarf St. Tropez market.
In the evening Susan and I met up with another blogger I greatly admire Janice of The Vivienne Files. We spent the evening eating great food at Les Editeurs restaurant discussing all things related to blogging plus life and the universe.
My Day 3 Paris report will include some street style photos and a style report.