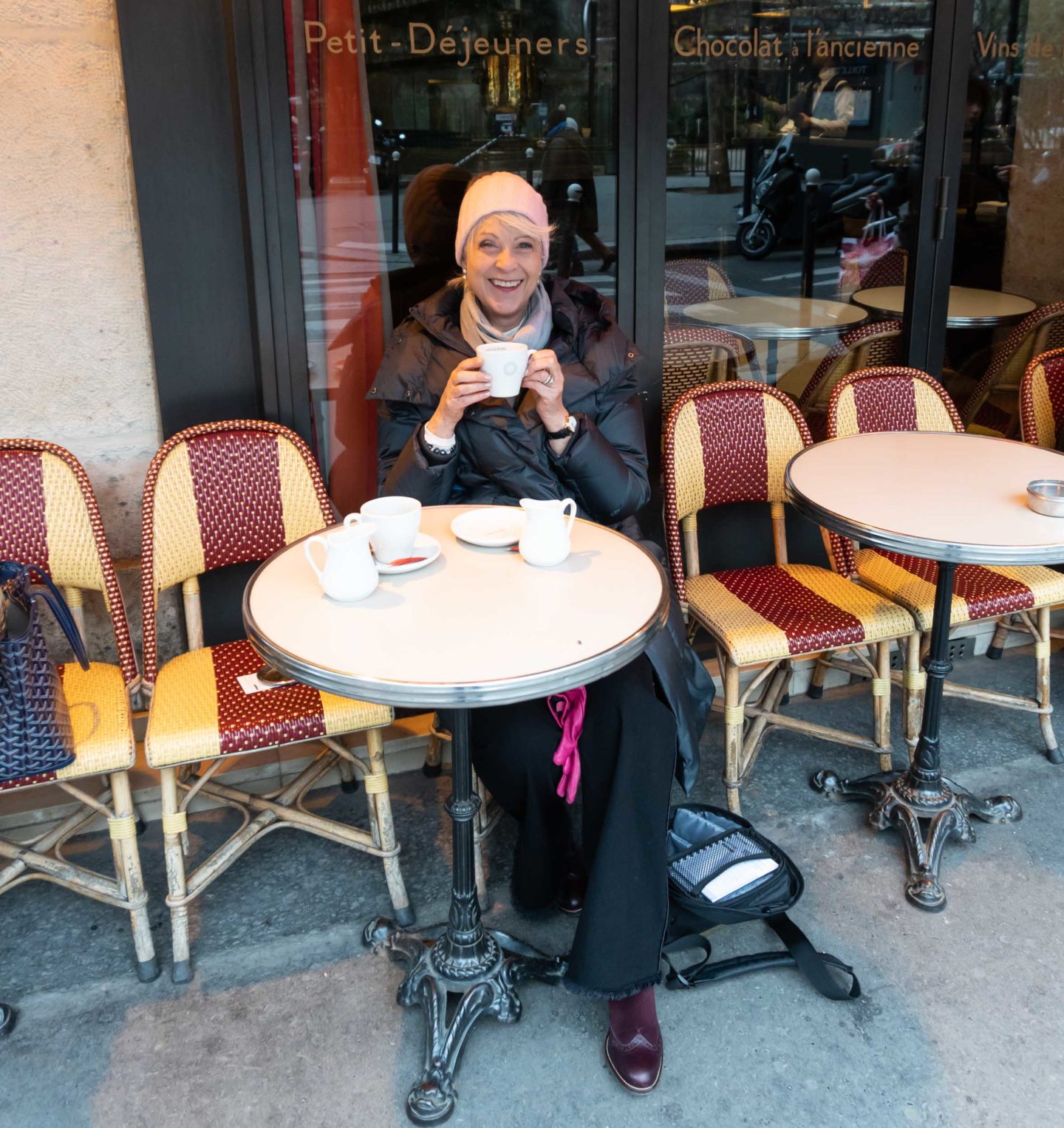 Third day in Paris. What is the first thing to do? Have a leisurely cup of coffee at the local cafe before hitting the shops. After our coffees, Susan and I decided to check out the fashion floor in Le Bon Marché. We wanted to see which colours and styles were currently trending in Paris.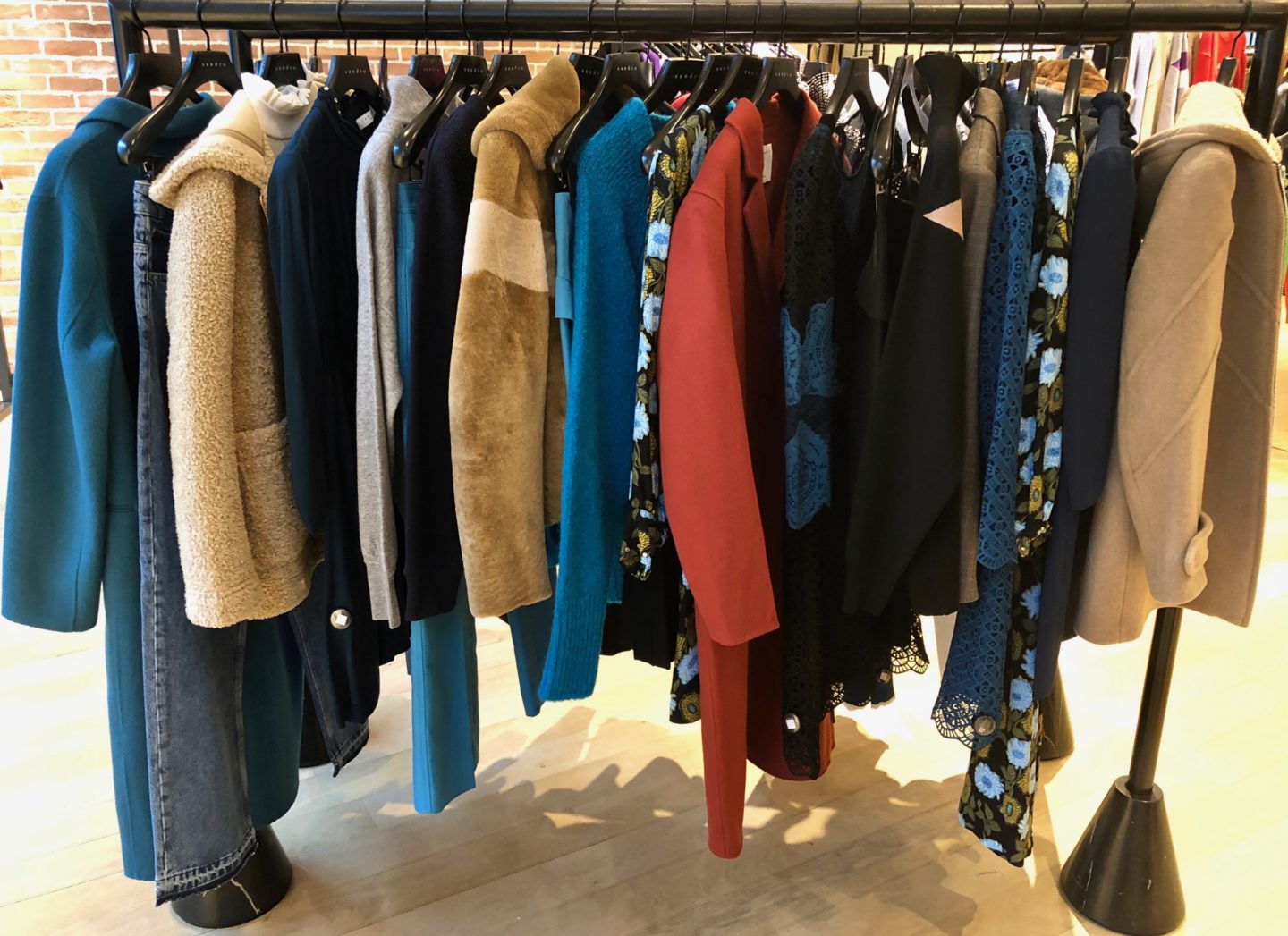 Faux fur is very popular both in the stores and on the streets as I documented in my previous post. I managed to capture a couple of women in my street wearing faux fur, either as collars on hoods or as jackets.
The warm colours of camel, rust and brown were very much in evidence as you can see both above and below. Accent colours were a light teal blue, green, purple and some pinks plus a couple of prints.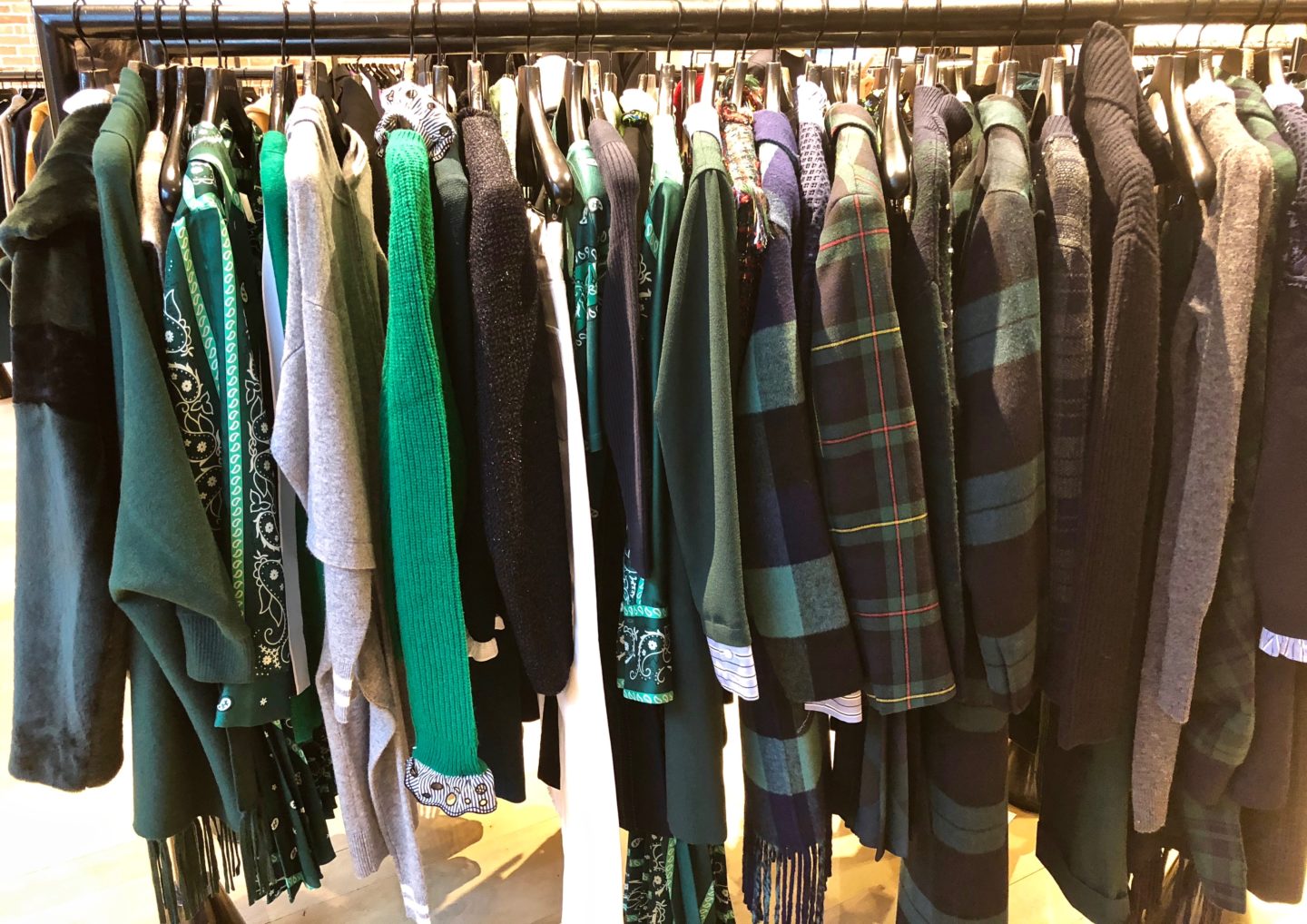 Tweed in all its guises seemed very popular, both in store and on the streets. They tended to reflect the English countryside with traditional browns, greens and a touch of yellow. Classic and in a way reflective of our traditional British country wear.
Many of the tweeds were reminiscent of the way Coco Channel was influenced by our Scottish tweeds during the period she was the mistress of the Duke of Westminster. If you are interested in the story you can read about it here.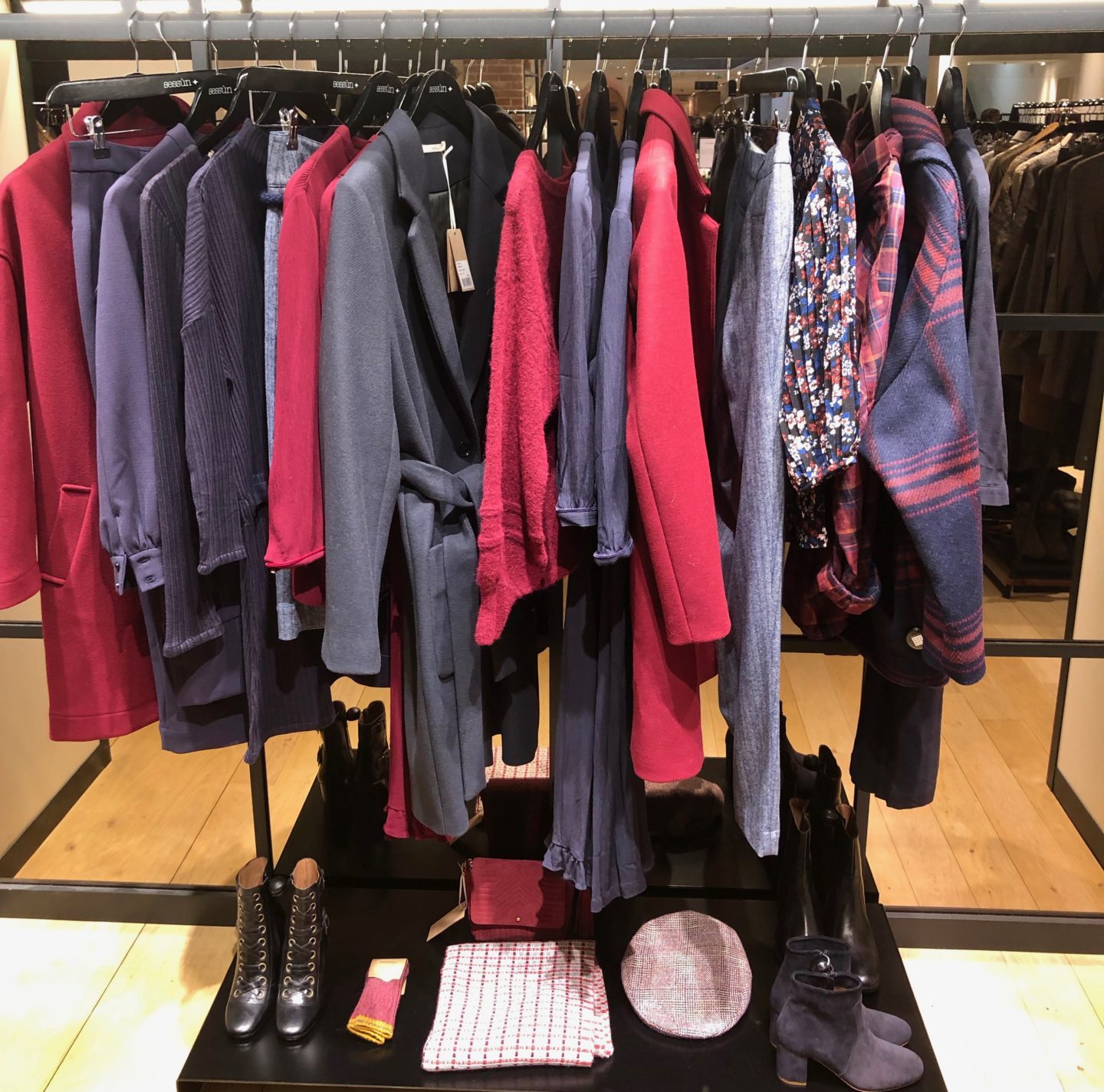 There was a smattering of the cooler colours such as purple and pink. Although I did not see much evidence of these on the streets.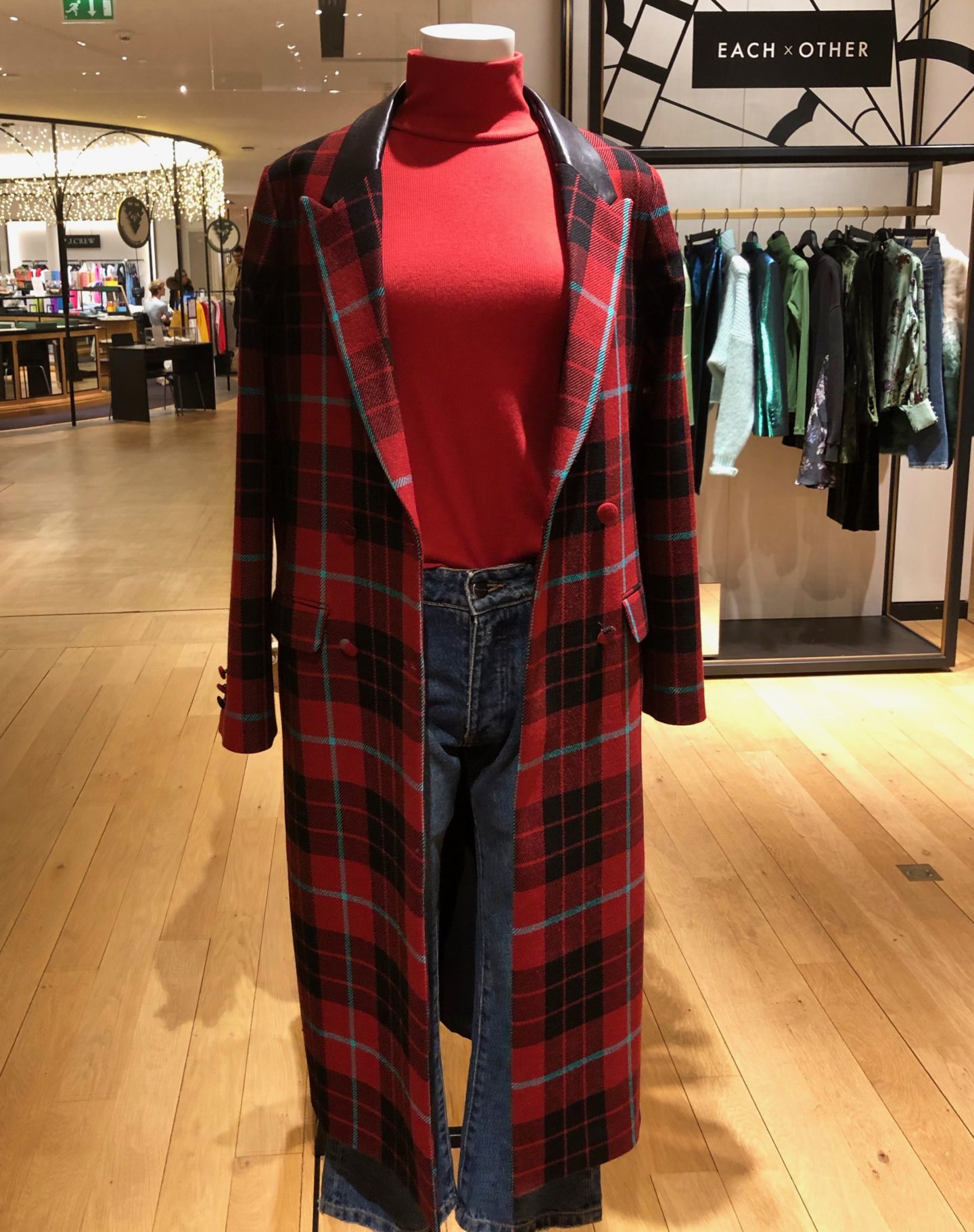 More evidence of Scottish influence in this red plaid coat.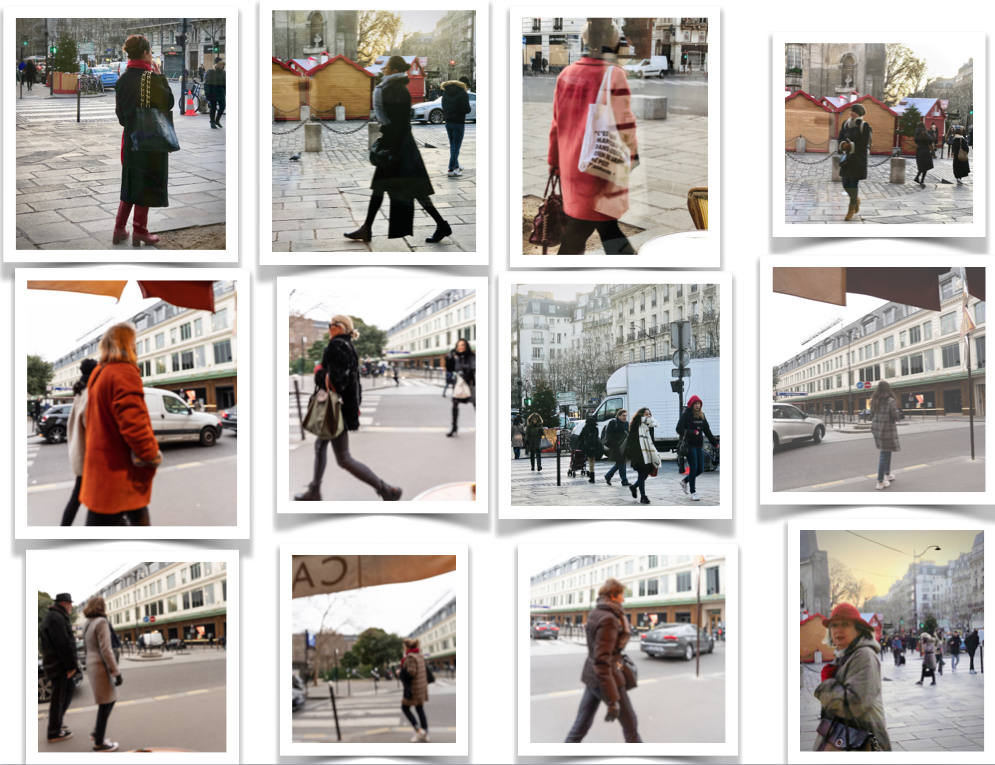 Street style collage. Mostly dark colours which are typically Parisian. The occasional touch or reds and rusts.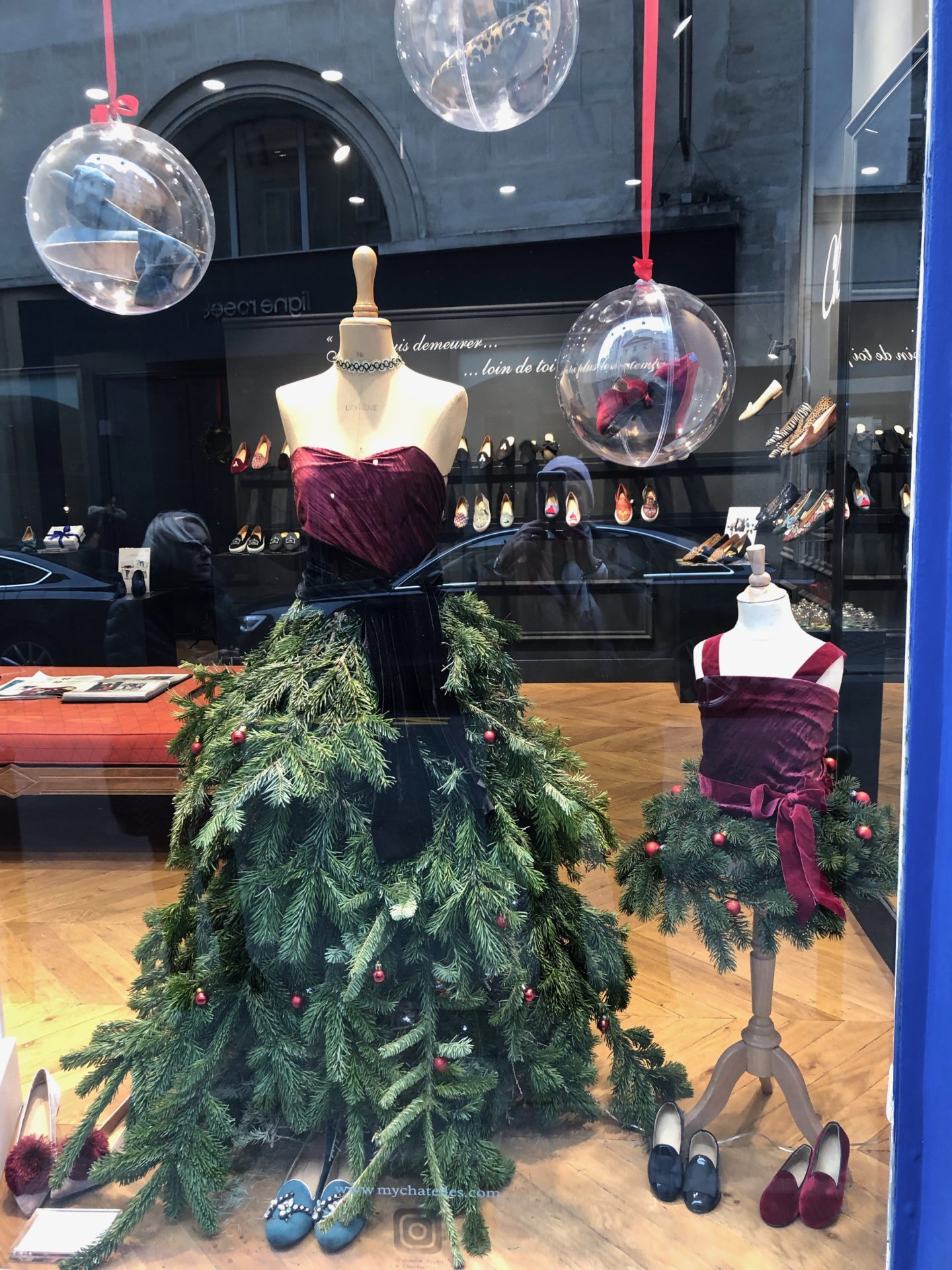 Finally, we visited a stunning shoe shop Mychatelles. I fell in love with the shoes. Susan has a pair and assured me that they are extremely comfortable. I will have to save up and buy a pair next time I visit Paris.
It was then time to have lunch at a local Bistro and head back to the Gare du Nord and London. I had such fun. I wish that I could have stayed another day.
Wishing you all a very Happy Christmas
I should also like to thank you for all your support and lovely comments without which this blog would not be what it is.
Over the holiday period, I will be taking some time off. These last few months have been very busy and I definitely need to rest and take care of myself.
We will be travelling down to the South of France directly after Christmas so I look forward to catching up with you down there.