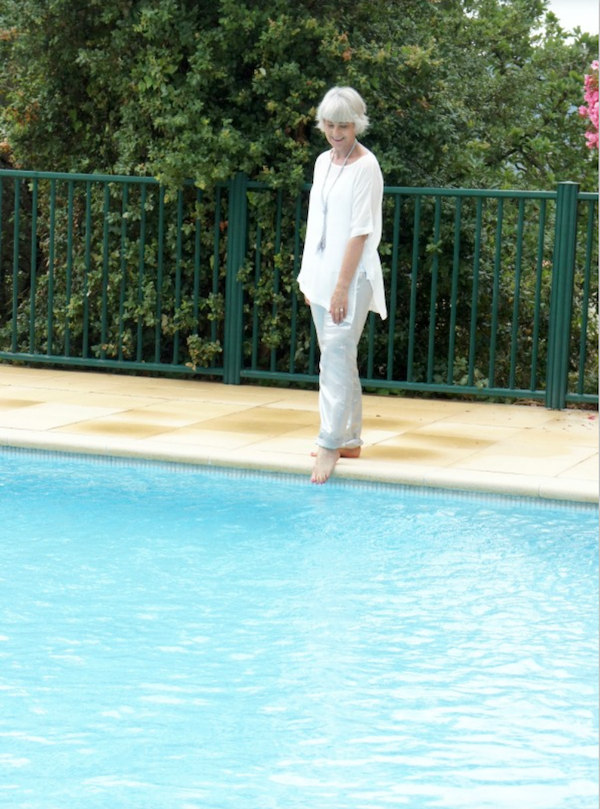 There is nothing like wandering round St. Tropez and observing the million dollar yachts. A girl can dream! Not that a yacht would be on my wish list. I am not a good sailor and consider that there are much more important things in life. Now a dip in a lovely cool swimming pool is another matter.
St. Tropez does have a sense of glamour with memories of chic women from past decades. It exudes a casual chic with floating silks and a touch of bling.
What better way to capture this vibe than a pair of grey linen trousers with a touch of sparkle and a diaphanous cream silk top from one of my favourite brands Hopefashion.
The linen lounge trousers have a beautiful lustre due to a special print process. I found the elasticated waist very comfortable and the straight leg style flattering. The silk asymmetric top is semi sheer (I wore a white camisole underneath). It is a great layering piece. You could ring the changes by wearing a different colour underneath.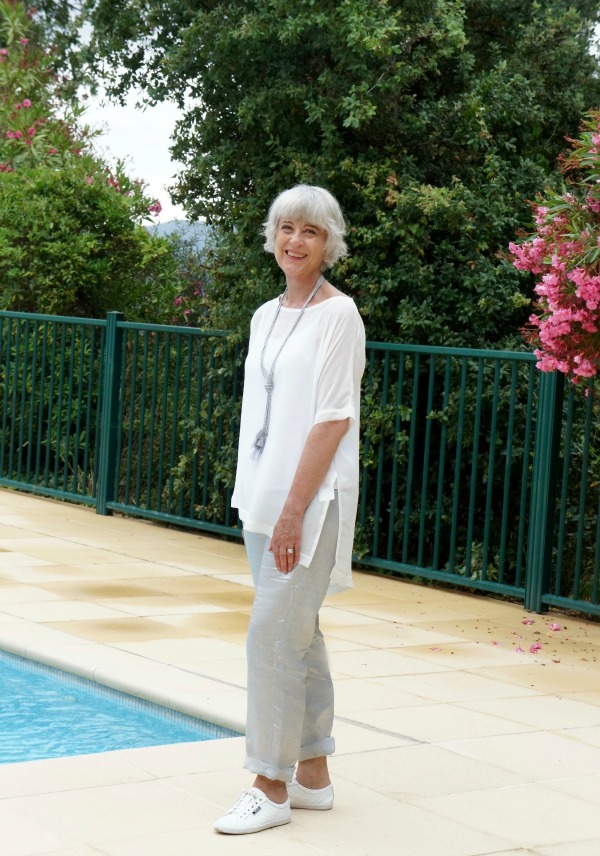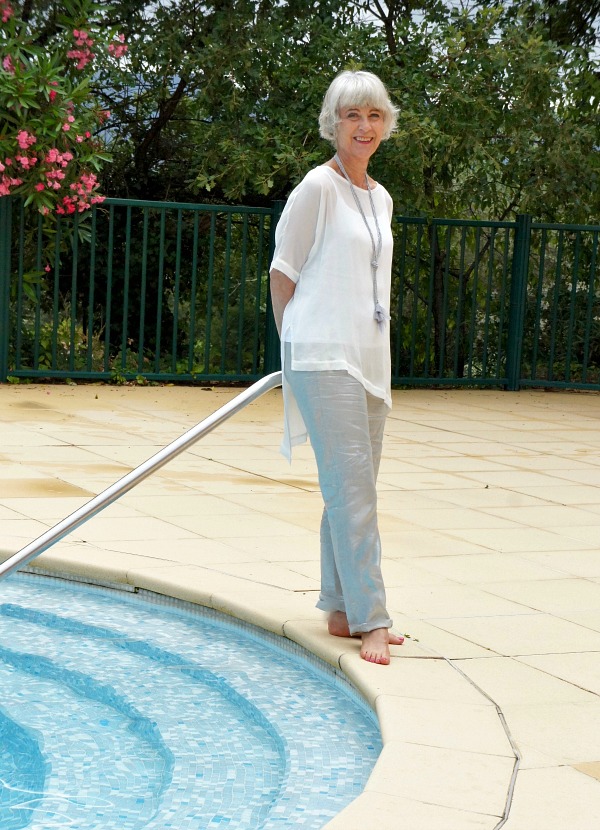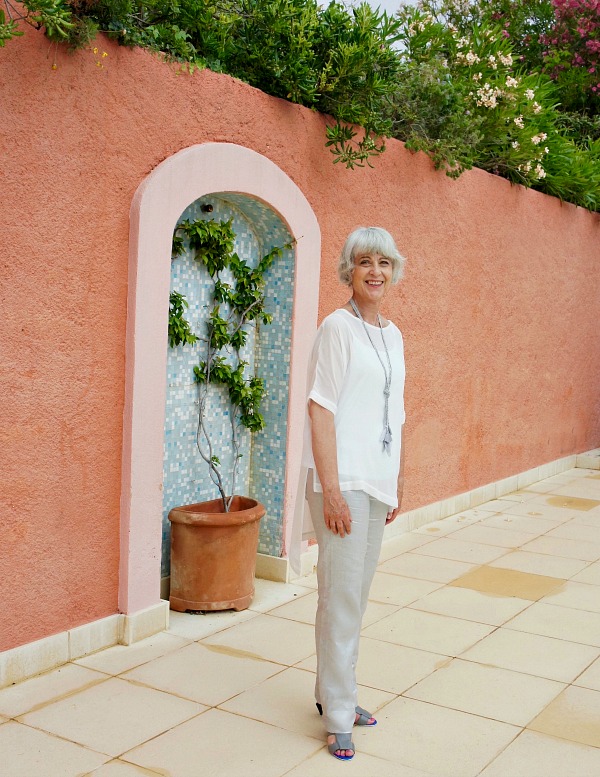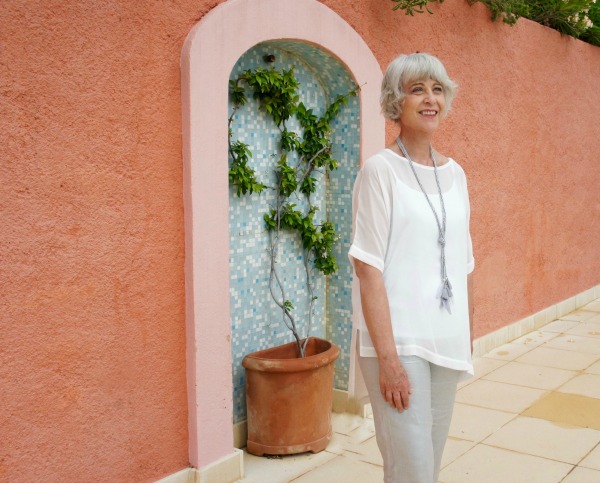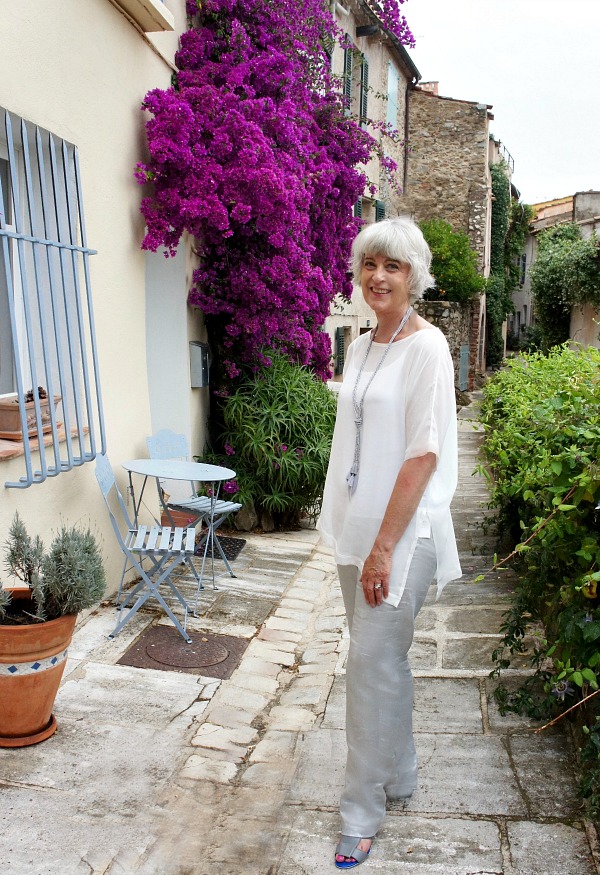 Photos by Dee
The grey necklace I am wearing is from St. Tropez market.
Similar at Nordstrom and John Lewis .
I have shown the outfit worn casually with white plimsolls and also with grey block heeled sandals.
SHOP SIMILAR
Disclaimer: This is not a sponsored post however I did borrow the clothes for photographic purposes.