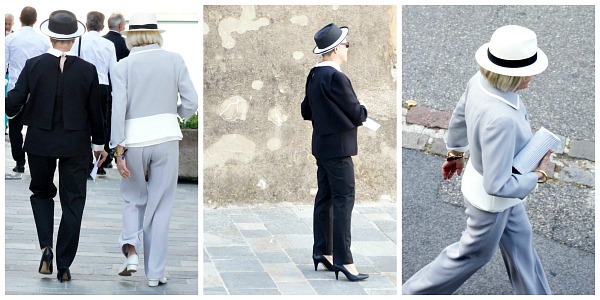 What wedding guests are wearing for weddings in our village.
I know you all love my series on "Weddings in our French village". The last couple of Saturdays I have been lurking outside our magnificent 12th century church of St Michael in the centre of Grimaud to get photos that would give you a flavour of what the guests were wearing.
In the first image elegant trouser suits worn by women of a certain age. I am guessing that they might have been the grandmothers of the bride or groom. Considerable planning must have gone into their co-ordination.
I am definitely noticing that the "dress code" is becoming more casual. Particularly among the men, some of whom were wearing trainers, especially white ones. I even saw one male guest in what I would describe as jean style trousers!!
For the women quite a few trouser outfits and hardly a hat in sight. A couple of the weddings seemed to have a colour theme. For example the photos below are from one wedding with a blue and white story.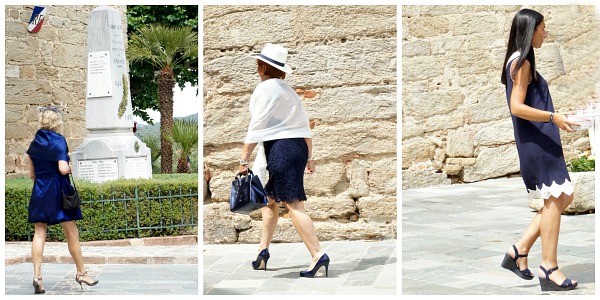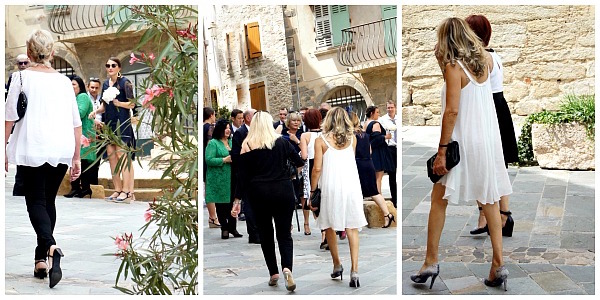 Black and white in evidence. I love the embroidery anglaise tunic on the left.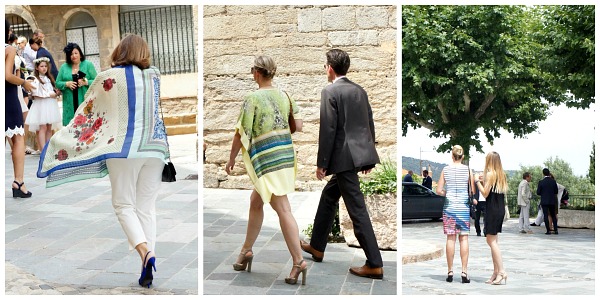 There were some great prints, maybe there were going to a beach party to celebrate after the ceremony.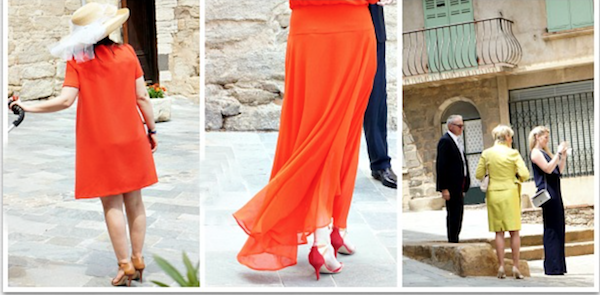 Colour – Not as much in evidence as last year. View here.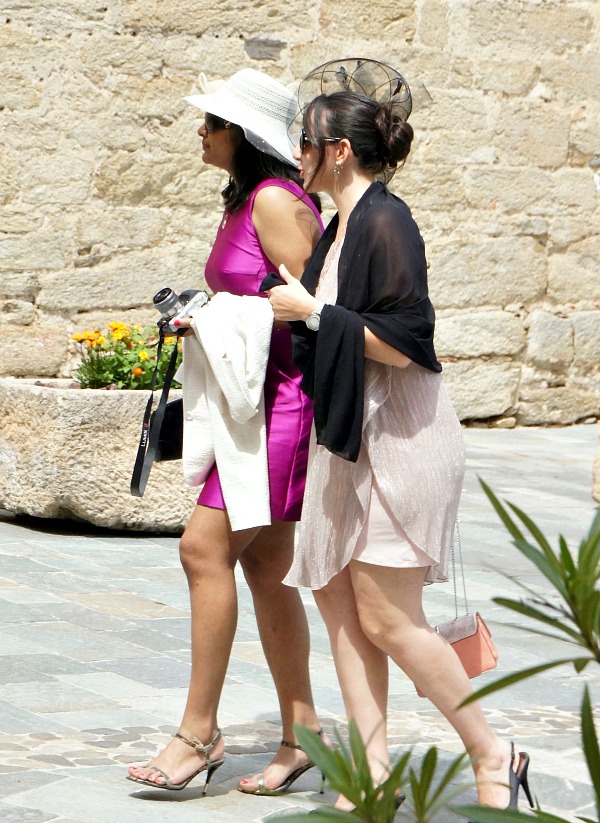 The only two hats I saw all afternoon.