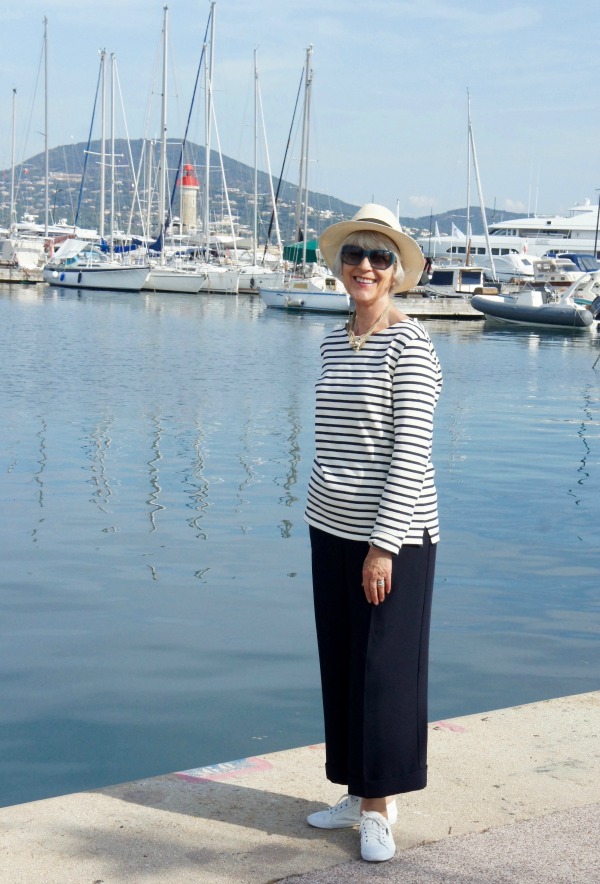 The Breton top. A classic in most French women's wardrobe.
There are few designs that transcend time, age and trends quite like the Breton top. Fewer still that merit the 'classic' label quite so definitively.
Born out of functionality, the traditional cream-with-navy-stripe 'La Mariniere' was made the official uniform of navy seamen in Brittany following the 1858 Act of France. Its boat neck allowed sailors to dress quickly; its horizontal stripes (21 – one for each of Napoleon's victories) to easily spot an overboard shipmate; and its woven cotton could withstand the elements while maintaining a level of comfort.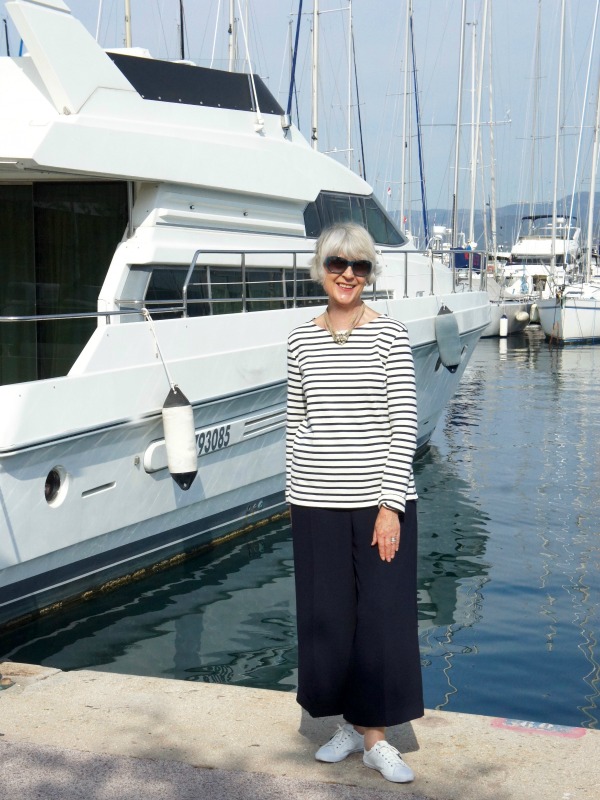 The natural habitat of the Breton is the French Riviera where Coco Chanel saw it worn by sailors on one of her frequent holidays and adopted it and used it as an inspiration for her 1917 nautical collection. Brigitte Bardot confirmed it as an iconic piece wearing it in St. Tropez in the 1950s.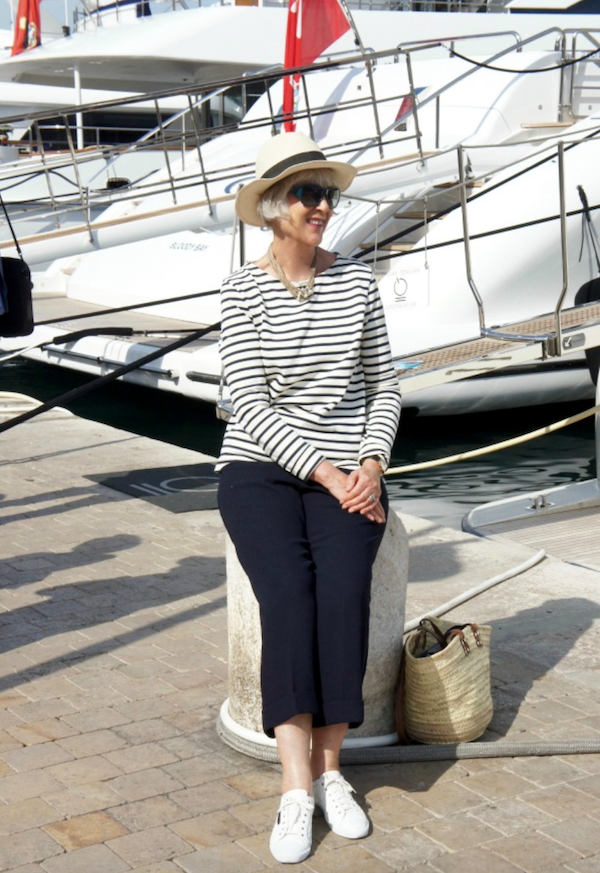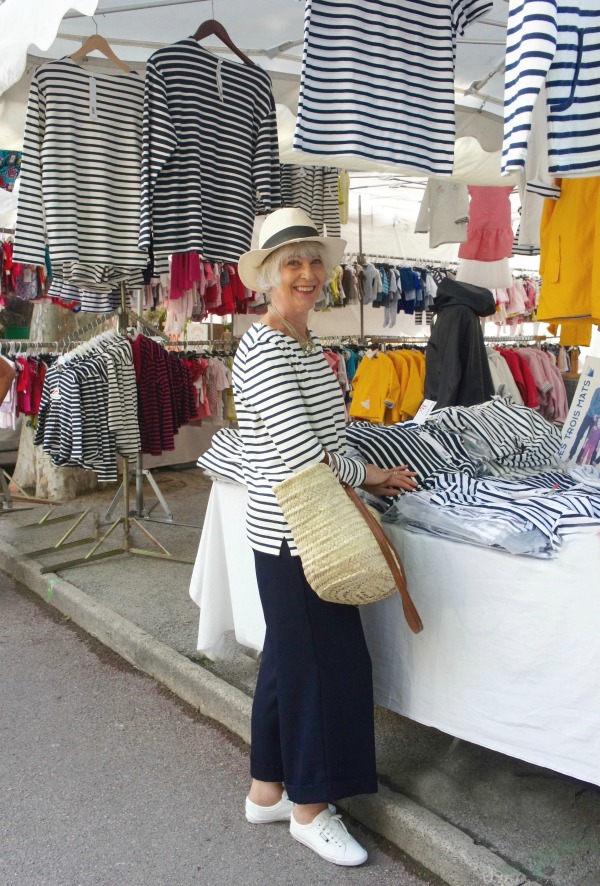 The Breton photographed in is spiritual home St.Tropez market (a bit coals to Newcastle!). I have bought in the market before however my Petit Bateau version is definitely superior. I had always been a bit ambiguous about the Breton in the past. Maybe I had just not found "the one."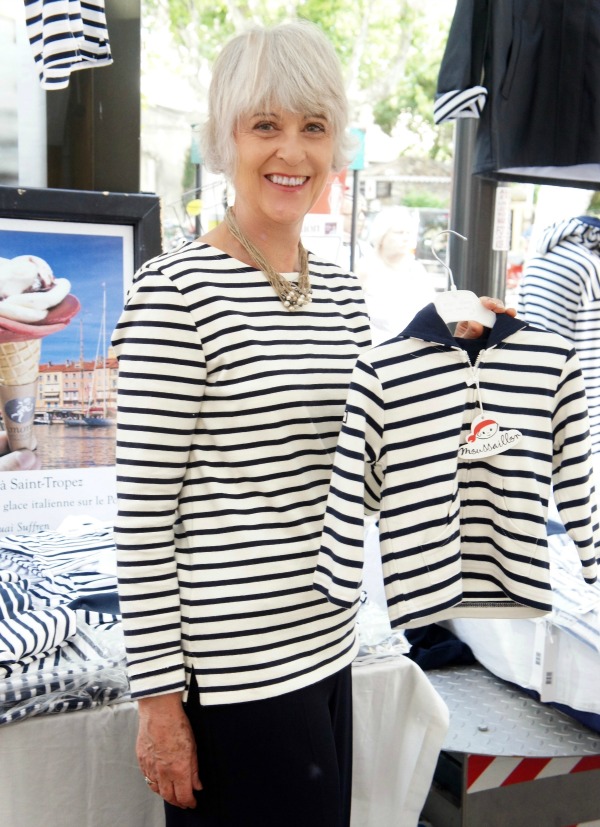 I could not resist picking up a mini version for my 10month old grandson.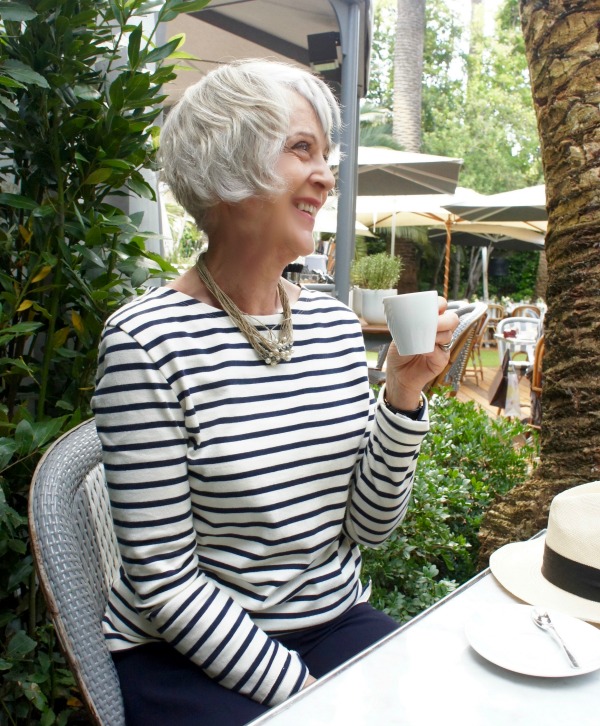 The Breton top I am wearing in the photos is by Petit Bateau, It is by far the best of the genre. I have tried copies and they have never been as good. The material is thiner and the shape not as flattering.
All photos by Dee
SELECTION OF BRETONS
Linking up this week with Notdressedaslamb. Pop over and check out her blog to see more versions of "how we wear our stripes".
Disclaimer: The Petit Bateau I am wearing was gifted to me. I chose the style and opinions are all my own.