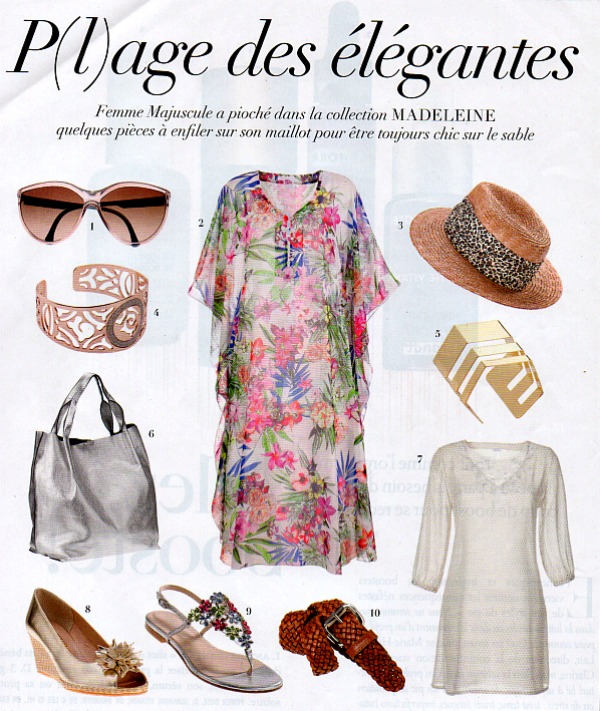 As soon as I arrive in France I head for the local newsagent to buy an armful of women's magazines particularly Femme Majuscule and Marie France. I find that they offer inspirational role models and excellent fashion and beauty advice for grown up women.
I intend to share some examples of this french style in a series of posts. I am starting with "beach wear" for those of you who might be looking forward to your summer holidays and have waited to take advantage of the current sales.
I love the touch of metallic in the bag, jewellery and shoes. It adds a touch of glamour for a pool side lunch and can easily be adapted for the evening.
I will do my best to find similar styles that are available in the UK and USA.
SHOP FRENCH STYLE BEACHWEAR