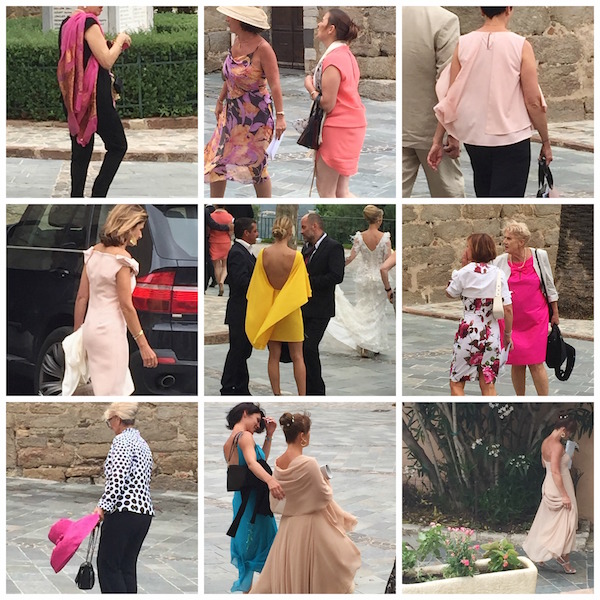 French wedding style. How do the french women adapt their style for "posh" church weddings?
I know from past comments that you are fans of my "french wedding series". Previous ones here and here. There is a magnificent church in the centre of our small village in the South of France. During the season, from about now till the end of September, there are weddings every Saturday, sometimes two.
I love watching the guests as they arrive and depart and do my best to get a few photos to share with you all.
There seems to be a predominance of pinks and soft corals this year with a flash of bright yellow. Many of the fabrics were delicate and floaty.
There are another couple of weddings tomorrow so I will do my best to hide in the bushes and get some pictures.
In the meantime have a great week-end.