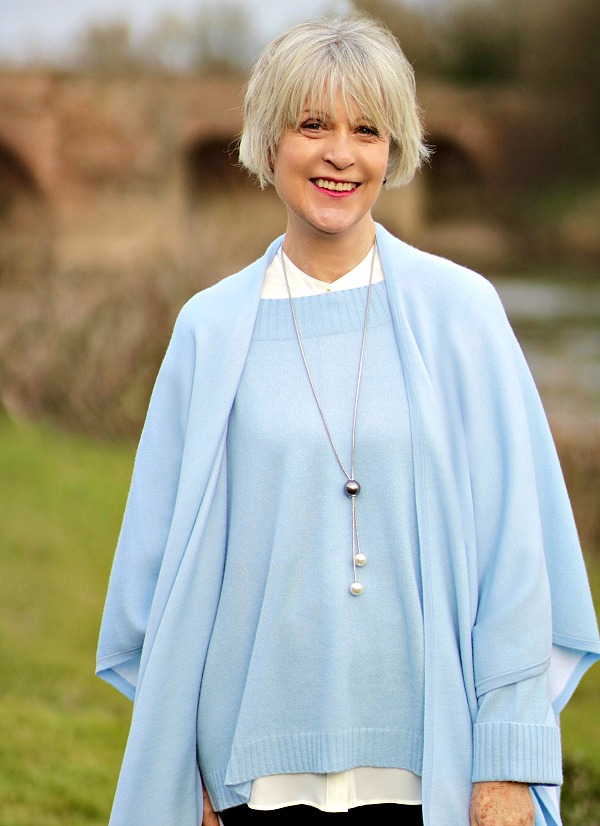 There are two pastel colours at the forefront of S/S 2016 fashion trends. They are Serenity blue and Rose quartz.
I am not suggesting that you buy into a current season's fashion colours. Choose flattering colours that complement your natural hair colour, skin tone and personality. It does however raise the question "should older women wear pastel colours? Many well respected fashion journalists say no.
I think it is a question of what? when? and how?
The what depends on the style of the garment. If it is modern and stylish and suits your figure I would say yes. The when depends on your lifestyle. Not the most practical choice if you are playing with small children. The how I would recommend mixing pastels with your best dark neutrals. This will ground them.
We do not want the classic button down cardigan in a washed out pastel teamed with a herbaceous border skirt. Not a good look!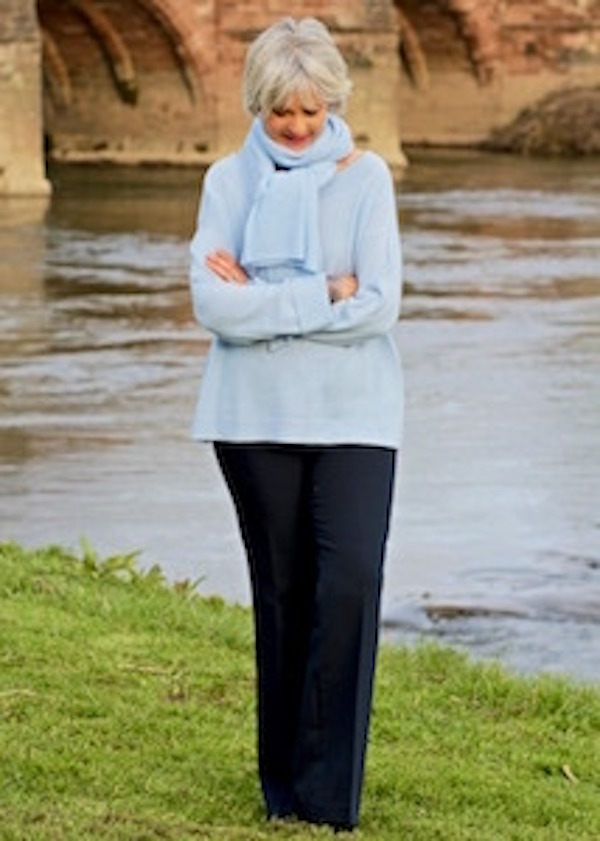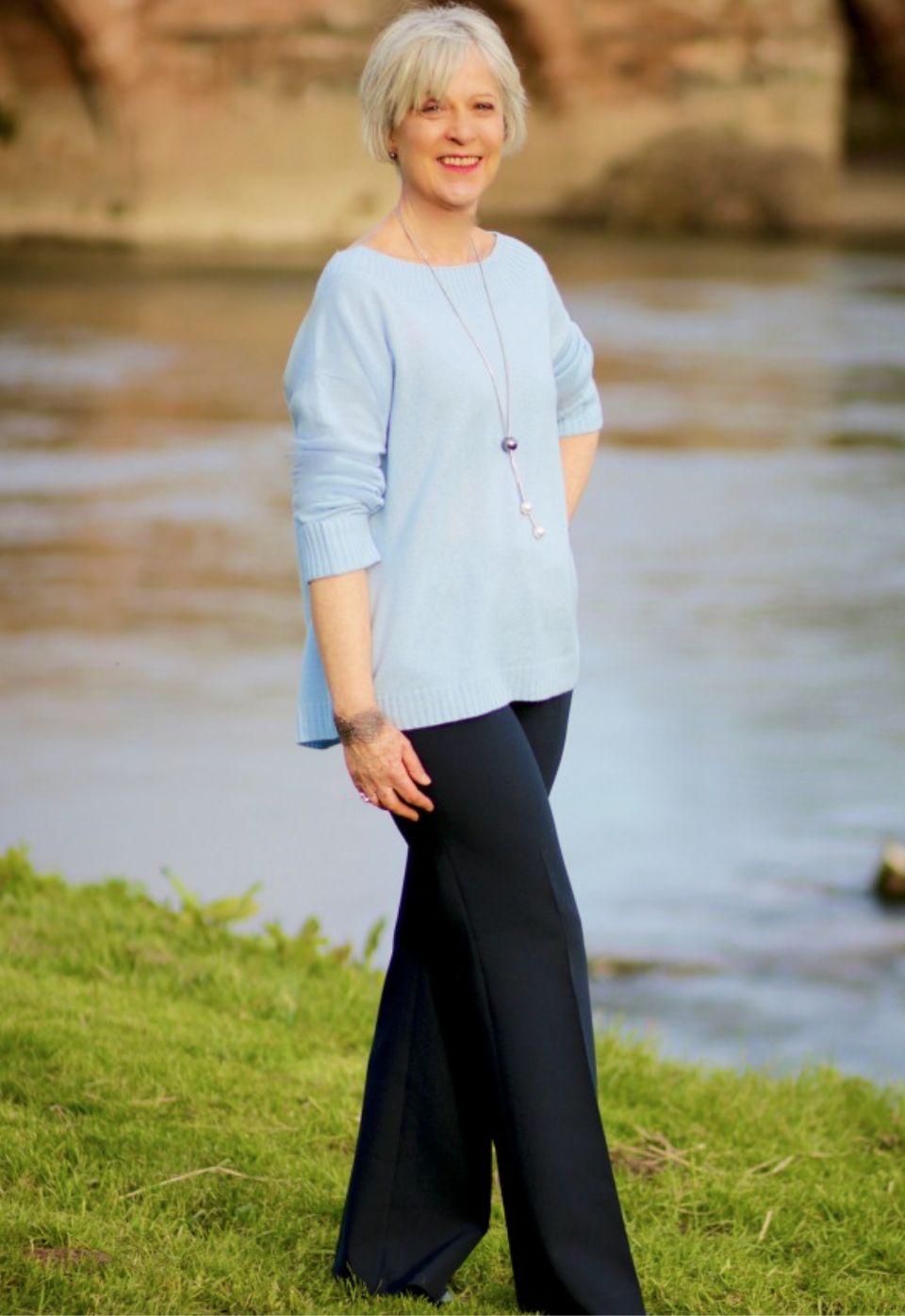 Some zany accessories will lift pastels from the ordinary to the current. My pendant necklace is Fion Pearl Lariat from Hobbs jewellery collection. They also offer some good bargains in their outlet section.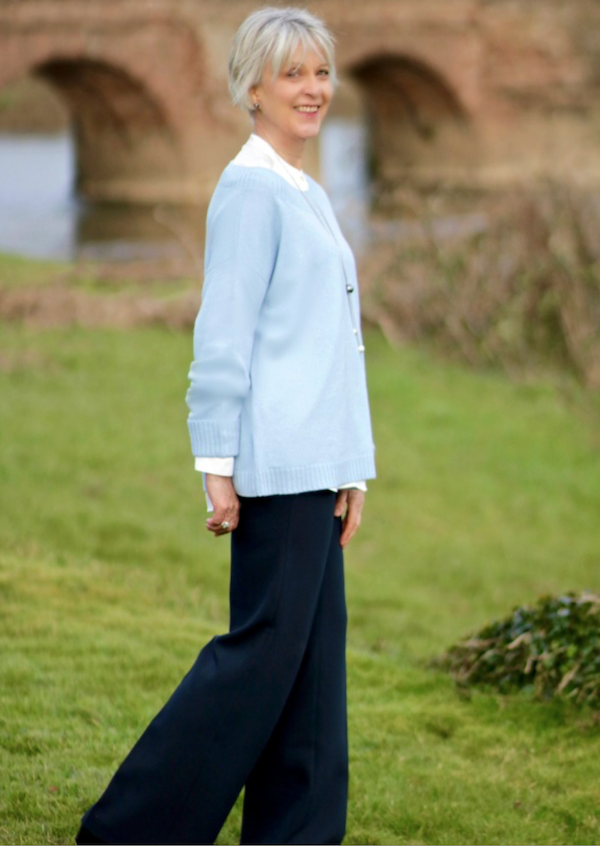 My sweater, poncho and scarf are all by Winserlondon. They call their equivalent to Serenity blue "chambray blue".
Audrey cashmere by Winserlondon Blue merino wool reversible poncho by Winserlondon. Cashmere scarf also by Winserlondon. Wide trousers from a selection at MeandEm and layering shirt by MandS.
SHOP THE LOOK