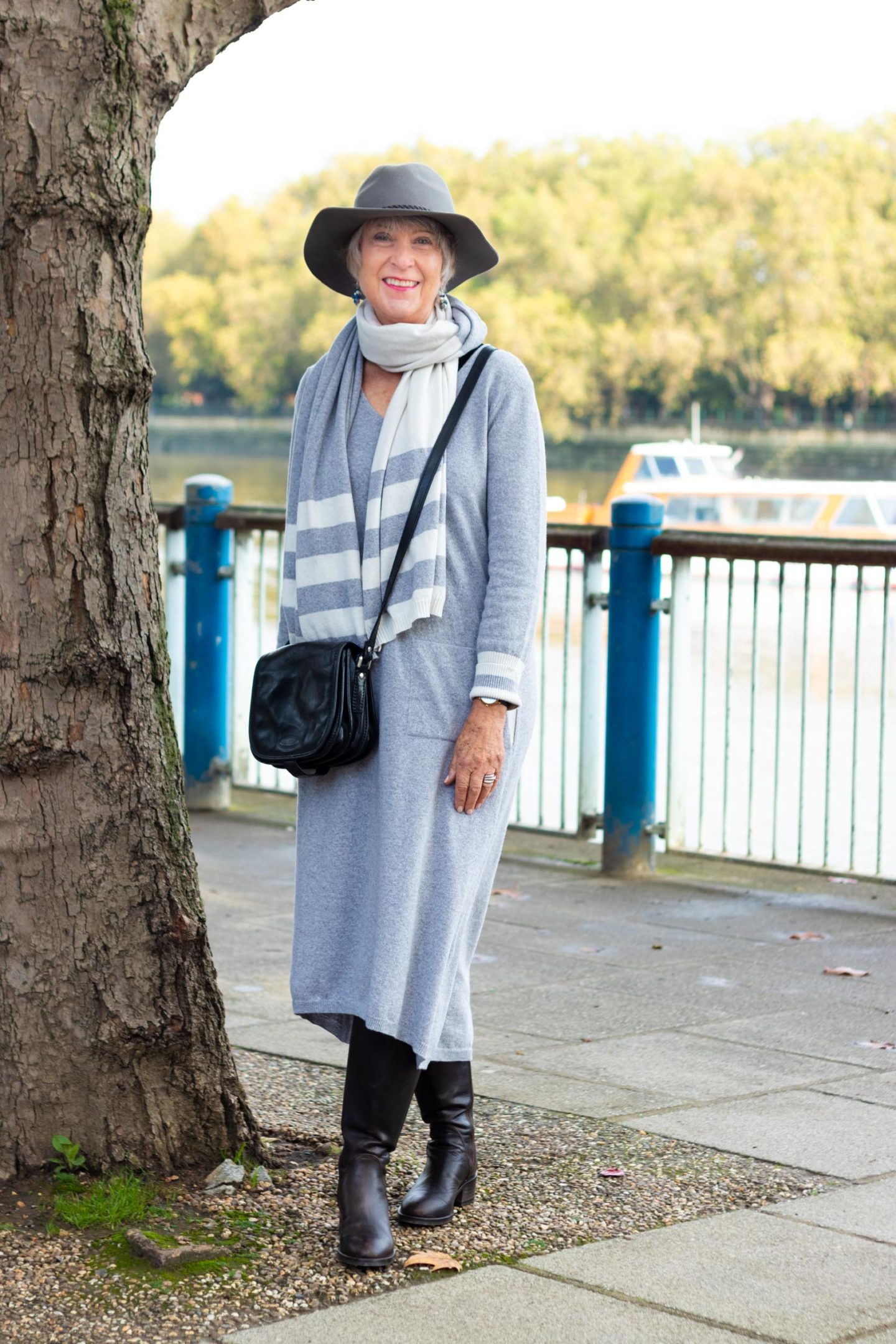 Today I thought that I would write a review of one of my favourite brands. Hopefashionuk is definitely one of them. I was first introduced to Hope five years ago. I remember going to the launch party and interviewing the founder Nayna. What struck me was how passionate she was about starting the business. She talked about how she wanted to create clothes for women over 40 that they would enjoy wearing and that would allow them to feel confident and beautiful. You can read this interview here.
Our figure shapes begin to change in midlife and styles that had once worked for us no longer do. Nayna understands this and creates clothes that are adaptable and easy to wear. The pieces can be dressed up or down. I also find that I can mix items from different seasons together as they are timeless. I still have Hope garments in my wardrobe from five years ago. Even though I edit my wardrobe twice a year the Hope clothes always seem to survive the cull.
In the photo above I am wearing their cashmere blend knitted dress and coordinating scarf. I have never been a great fan of knitted dresses as they always seemed to cling in all the wrong places so I was agreeably surprised when I tried this lovely soft grey one. I found it extremely flattering on my pear-shaped figure. As we are all currently spending more time indoors and as Winter approaches this dress would keep you warm and cosy all day. I have teamed it with their matching stripe scarf.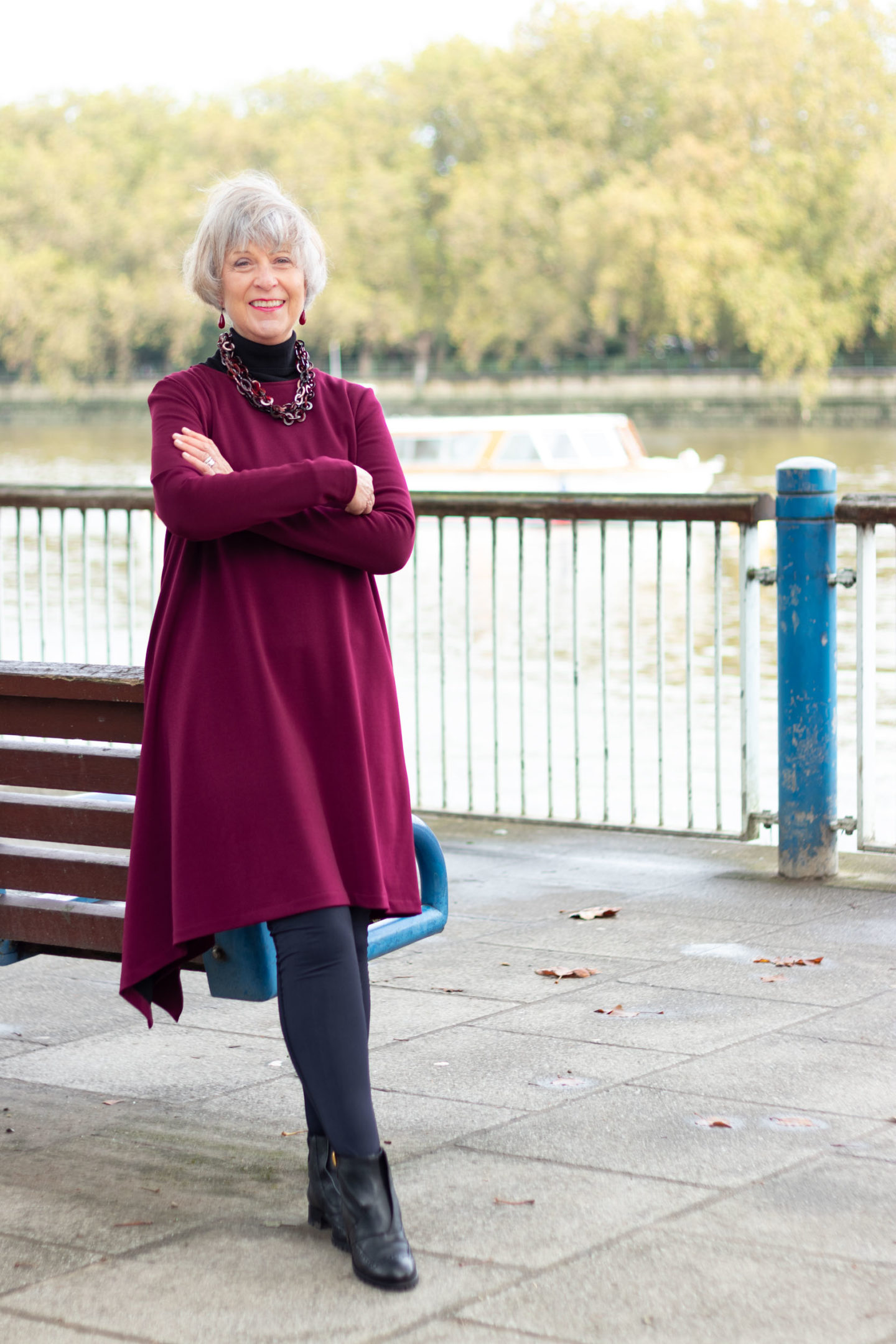 My second choice from the current collection was this double layer asymmetric hem dress. Underneath I am wearing a viscose blend roll neck sweater in black. It is a great layering piece and definitely added some warmth on a very windy day.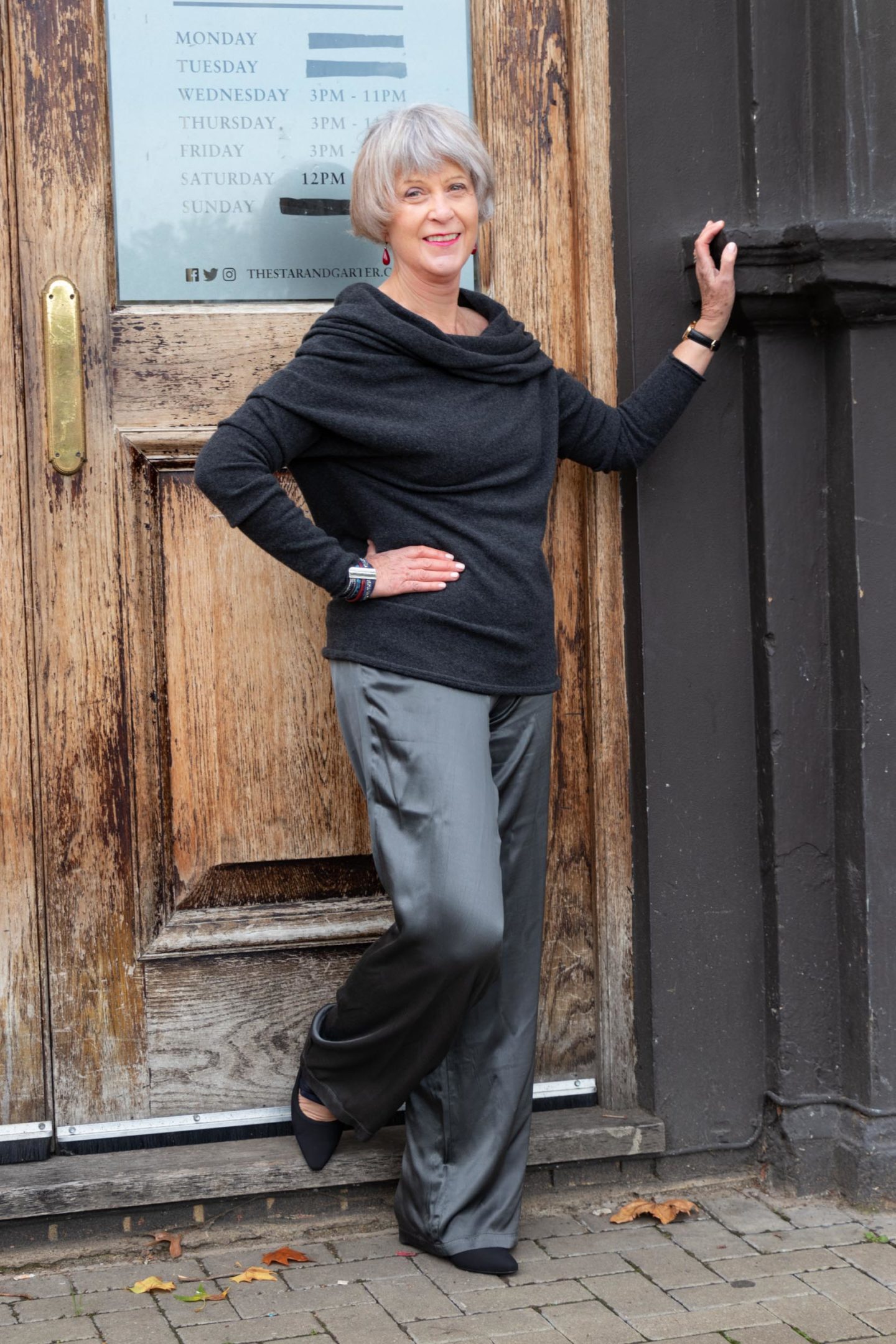 Finally, I wanted to show you Hope's lovely wide satin lounge trousers in charcoal grey which I have teamed with their cashmere blend drape knit sweater.
Entering the world of Hope feels like becoming part of a family. They offer a @Hopestylist (a very useful styling service). Especially useful during this time as most of us are choosing to do our shopping online. I know I am. They also hold a virtual coffee morning every two weeks on a Thursday morning via Zoom where you can view the collection and see the styles modelled on different size women.
Hope is a collection of wearable and stylish clothes in quality fabrics and fluid designs created for real body shapes and proportions.
Disclaimer: This post "A review of one of my favourite brands" is not sponsored. However, I was lent the clothes for photographic purposes and offered one piece as a gift. I chose the cashmere blend drape knit sweater.
Photographs were taken by Laura Hines. Follow her on Instagram