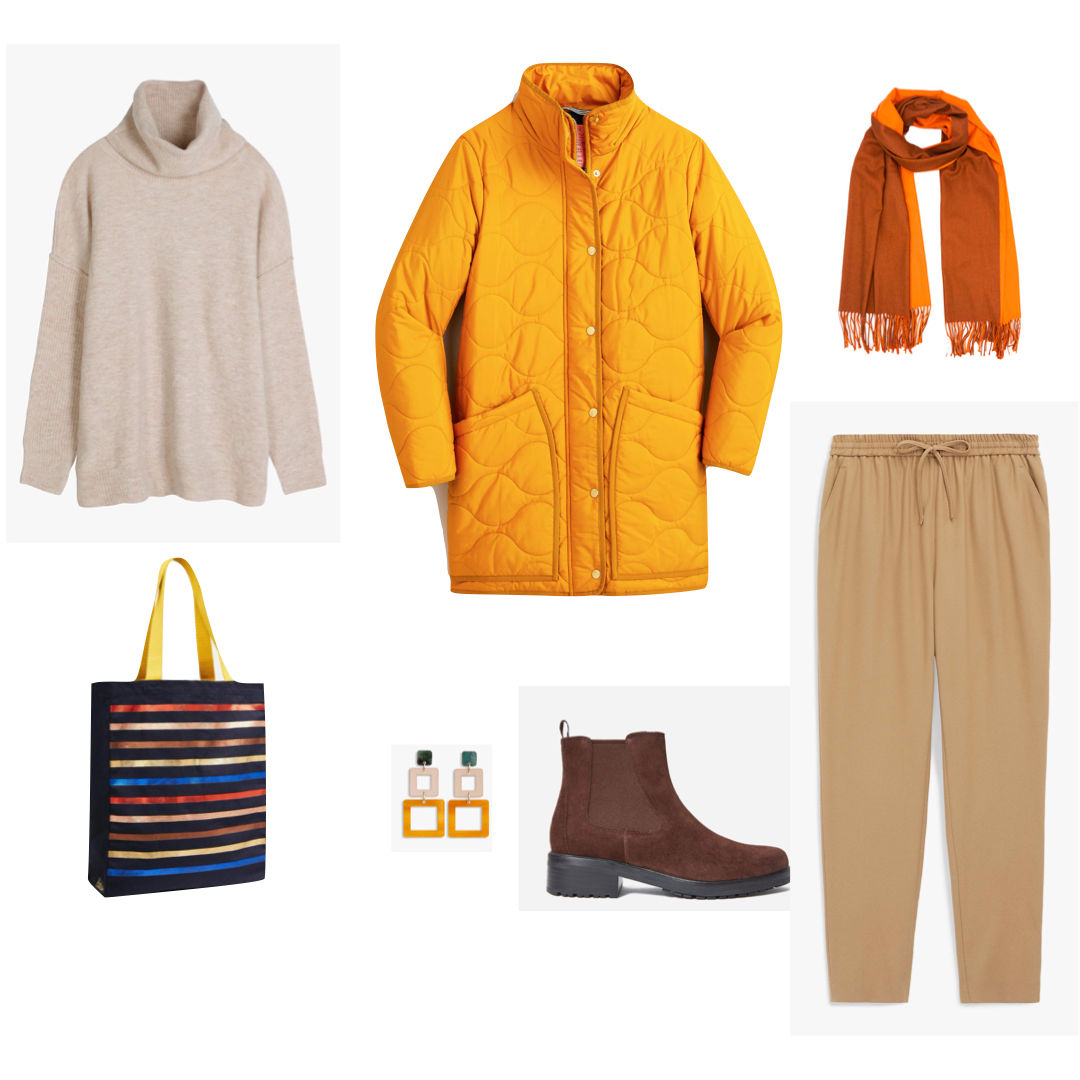 One of the most useful jackets I have in my wardrobe is my green parka. I originally bought it about four years ago from J.Crew. It is the jacket that I reach for as I go out the door to do small errands or some local shopping. Mine is unlined so I can wear it both summer and winter. When it gets really cold I wear a padded gilet underneath.
I have done some research and put together a selection of useful jackets. Styles that I feel would be a good addition to your wardrobe, that is if you did not already own a similar one or might need to replace an old one.
Details of above:-
Beige polo neck sweater Hush at JL&P | Yellow quilted jacket J.Crew US|Two tone wool scarf Chicatanyage shop |Stripe tote bag Boden |Earrings Toolally at JL&P |Brown suede ankle boots Everlane |Tan joggers JL&P.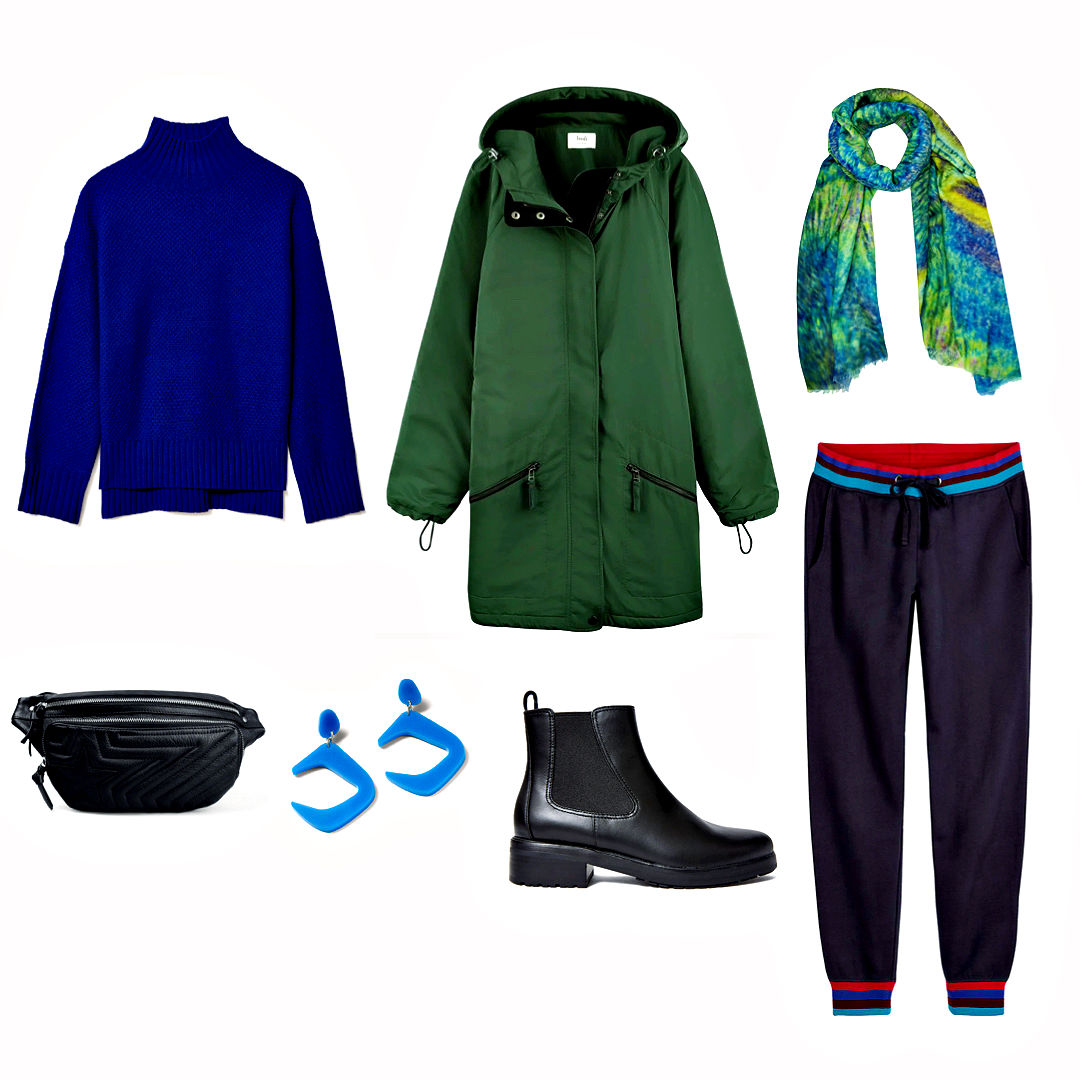 Details of above:-
Blue polo neck sweater Everlane |Green parka Hush |Blue/green print scarf Chicatanyage shop |Black leather bum bag Hush at JL&P |Blue earrings JL&P |Black ankle boots Everlane |joggers with stripes Hush at JL&P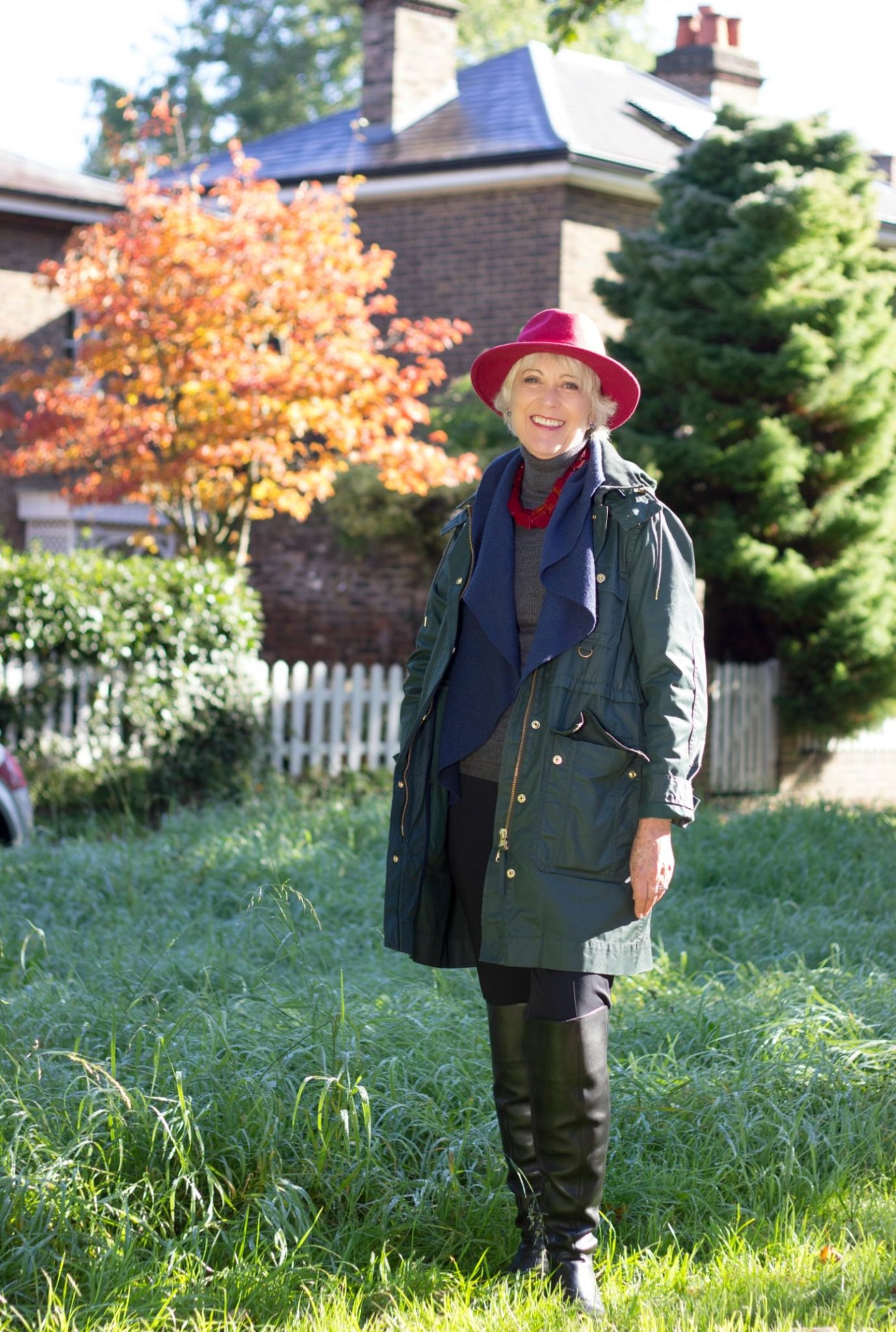 My green parka shown here with a pair of long black boots in 2017 at Ham Common. Photograph by Laury Hines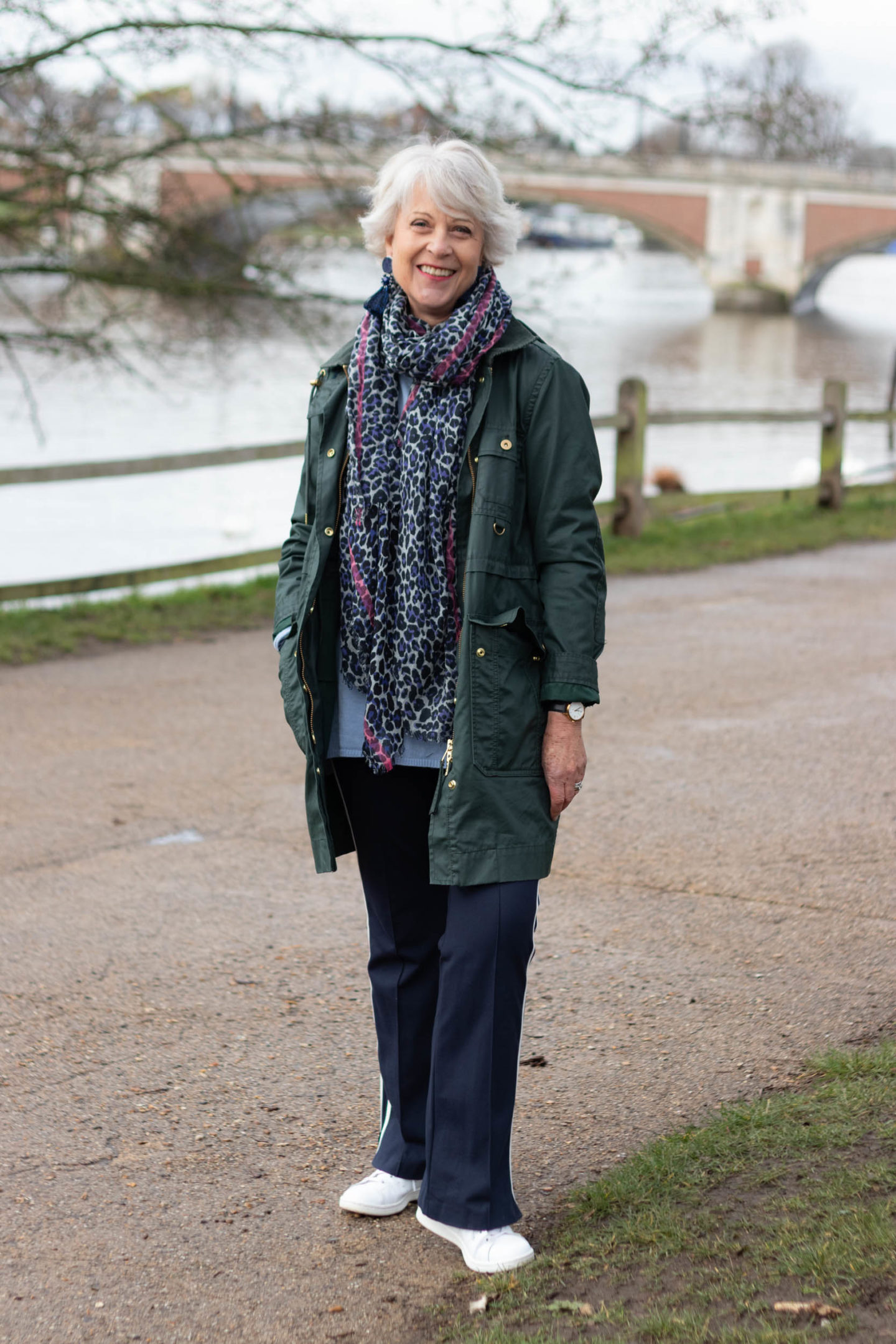 Worn with a pair of navy stripe joggers and white sneakers at Hampton Court Palace last year. Photograph by Laury Hines.
Useful jackets to have in your wardrobe
Disclaimer: Products featured on Chicatanyage sometimes (but not always) include affiliate links. This means that a small referral commission may be paid. This contributes to the cost of maintaining this blog. Chicatanyage could not exist without these small payments so thank you for your contribution.