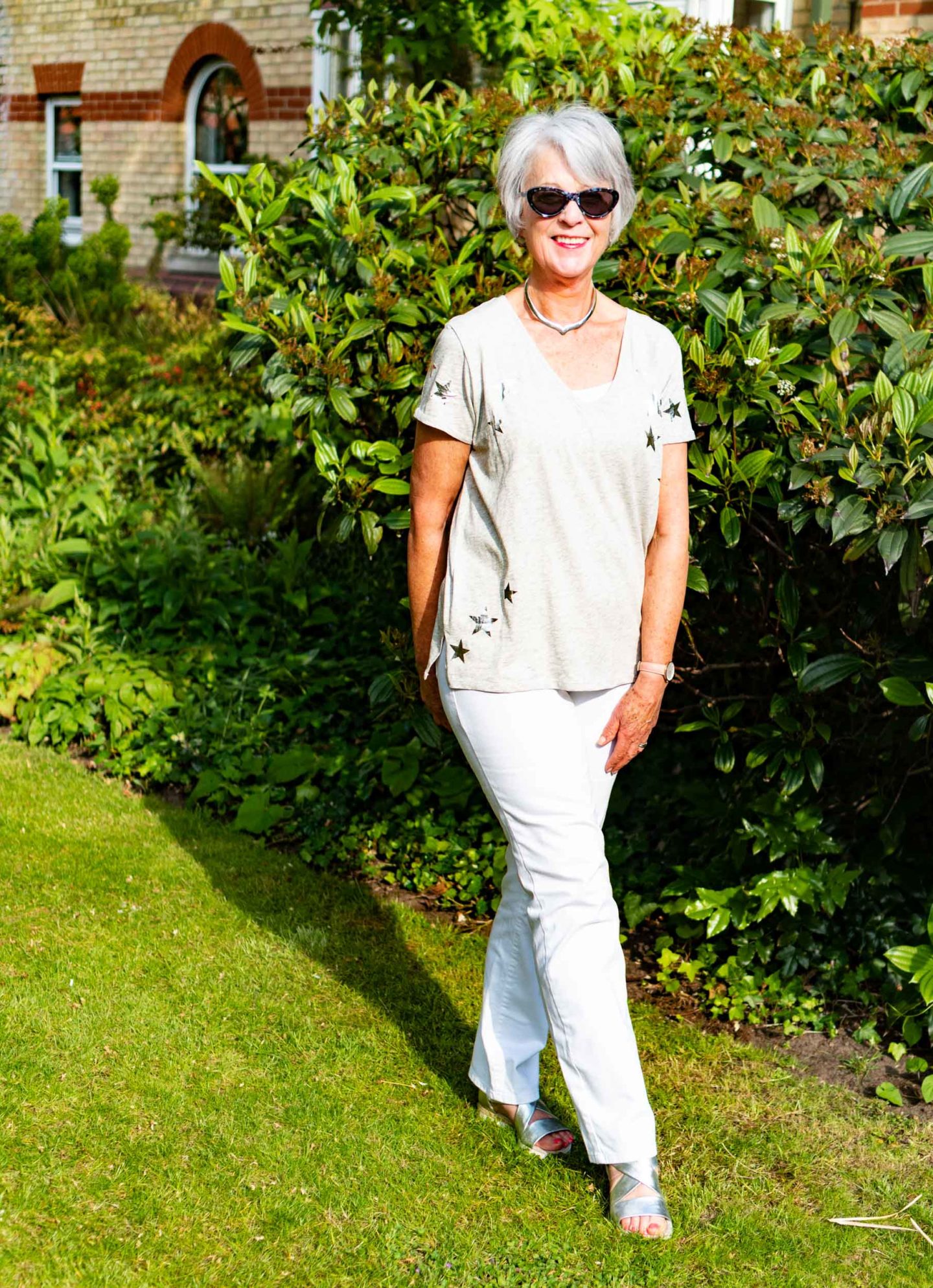 White jeans are a staple of my Spring/Summer wardrobe. They are fresh and extremely adaptable. The ones I am wearing above are about four years old and still fit which is a miracle as I have been indulging in some delicious raw chocolate. My favourite is Raw chocolate with almonds. I am quite disciplined and only have one or two small squares at tea time, but I do look forward to them. I digress; back to the topic of how to wear white jeans three ways. Above I have teamed mine with my new grey silver star print tee from Hush also available at JohnLewis&Partners.
I needed to replace some of my old tee shirts and just could not resist this one. It was the silver stars that attracted me. They are quite subtle but just lift the tee from ordinary to special. I also like the fact that it hangs quite loose, some tees tend to cling around the middle which is not very flattering.
I have picked up on the silver theme by adding some silver sandals, about two years old from Gabor. Still available at JohnLewis&Partners.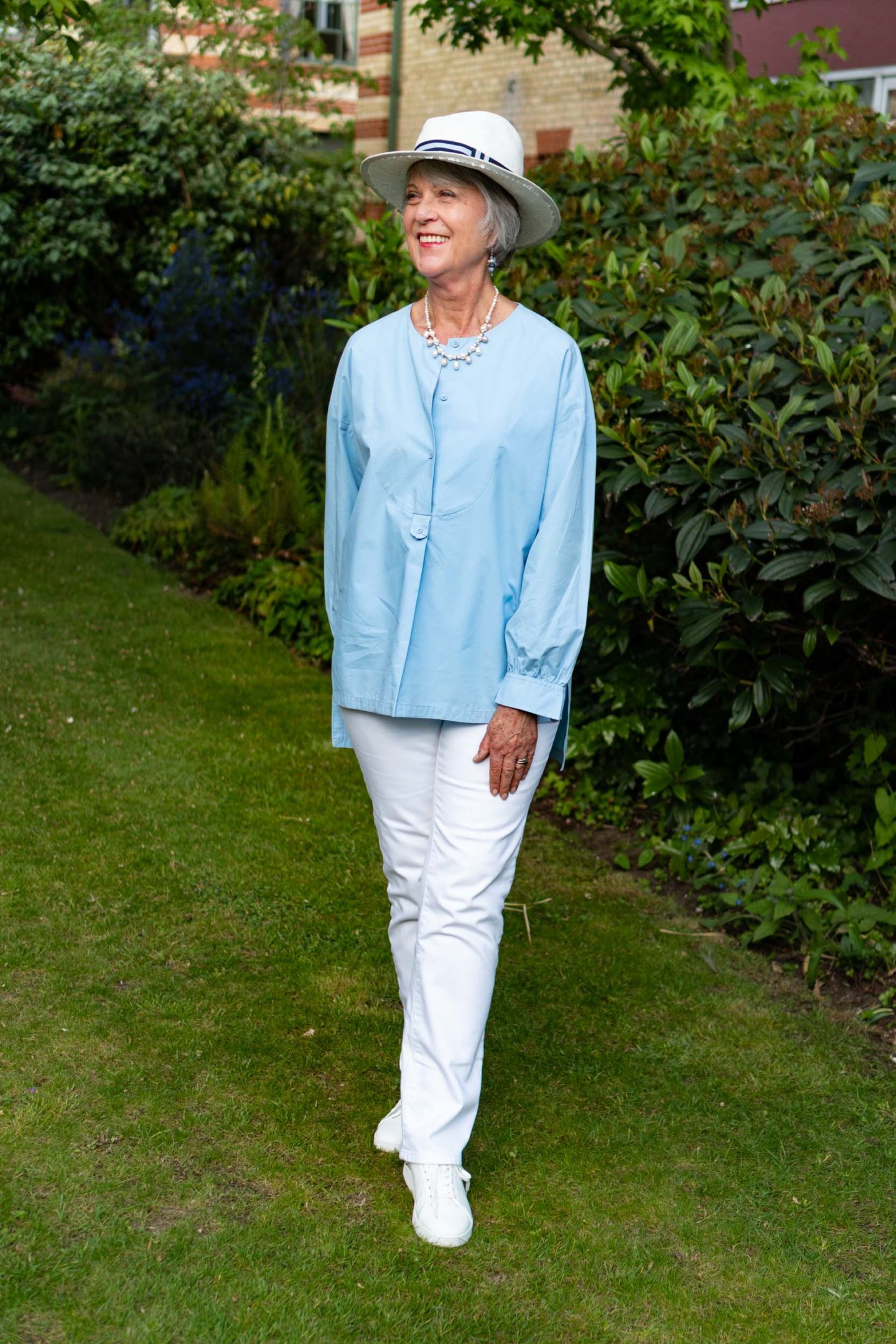 A touch of my favourite colour pale blue. Top originally from Cos about 2 years ago. Cos is a good brand to check out if you like A-line tops, so is Arket, I have my eye on a lovely pink one.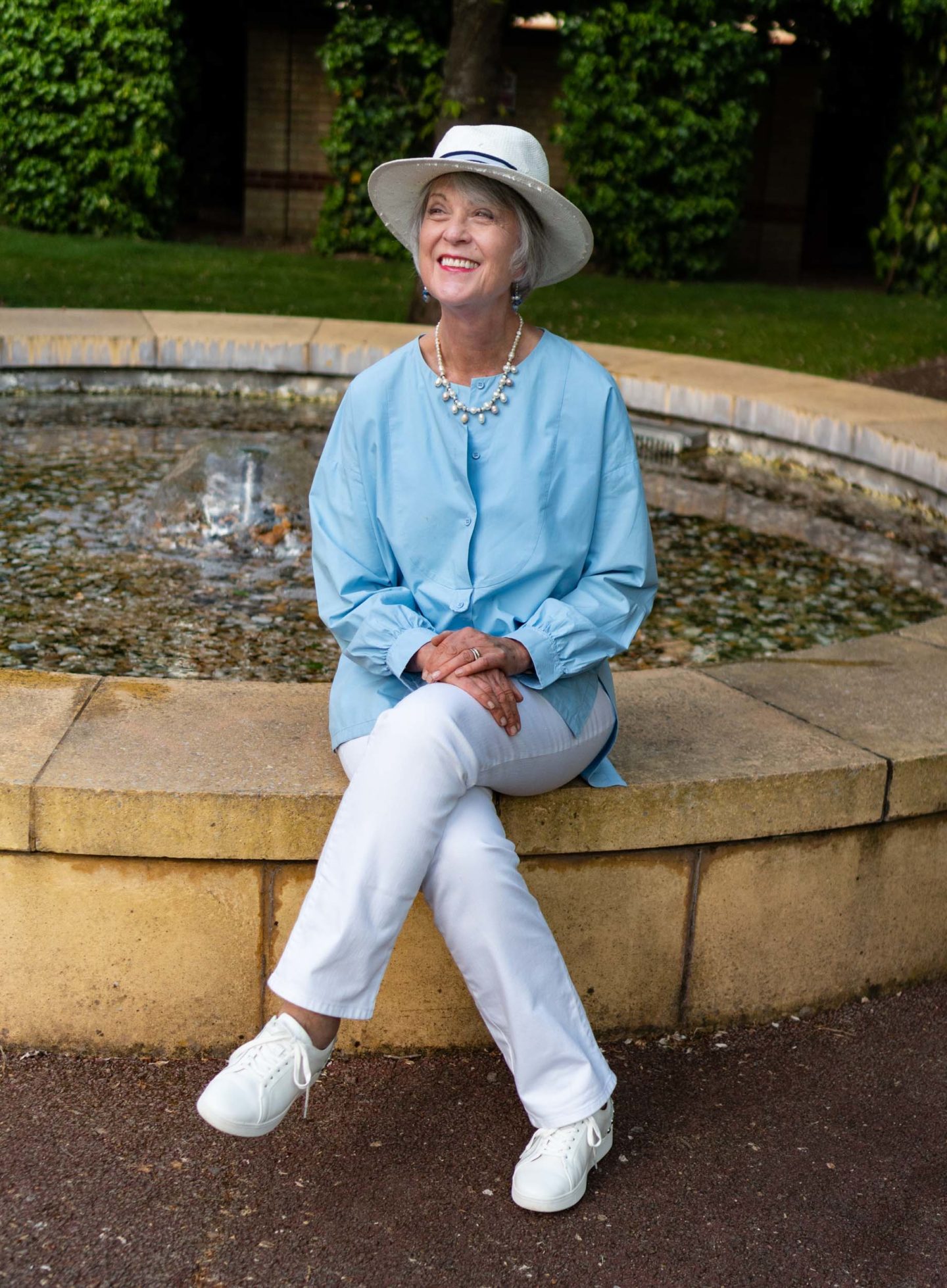 My usual white trainers from Fitflop. I love hats and wear them a lot especially my straw Panamas similar.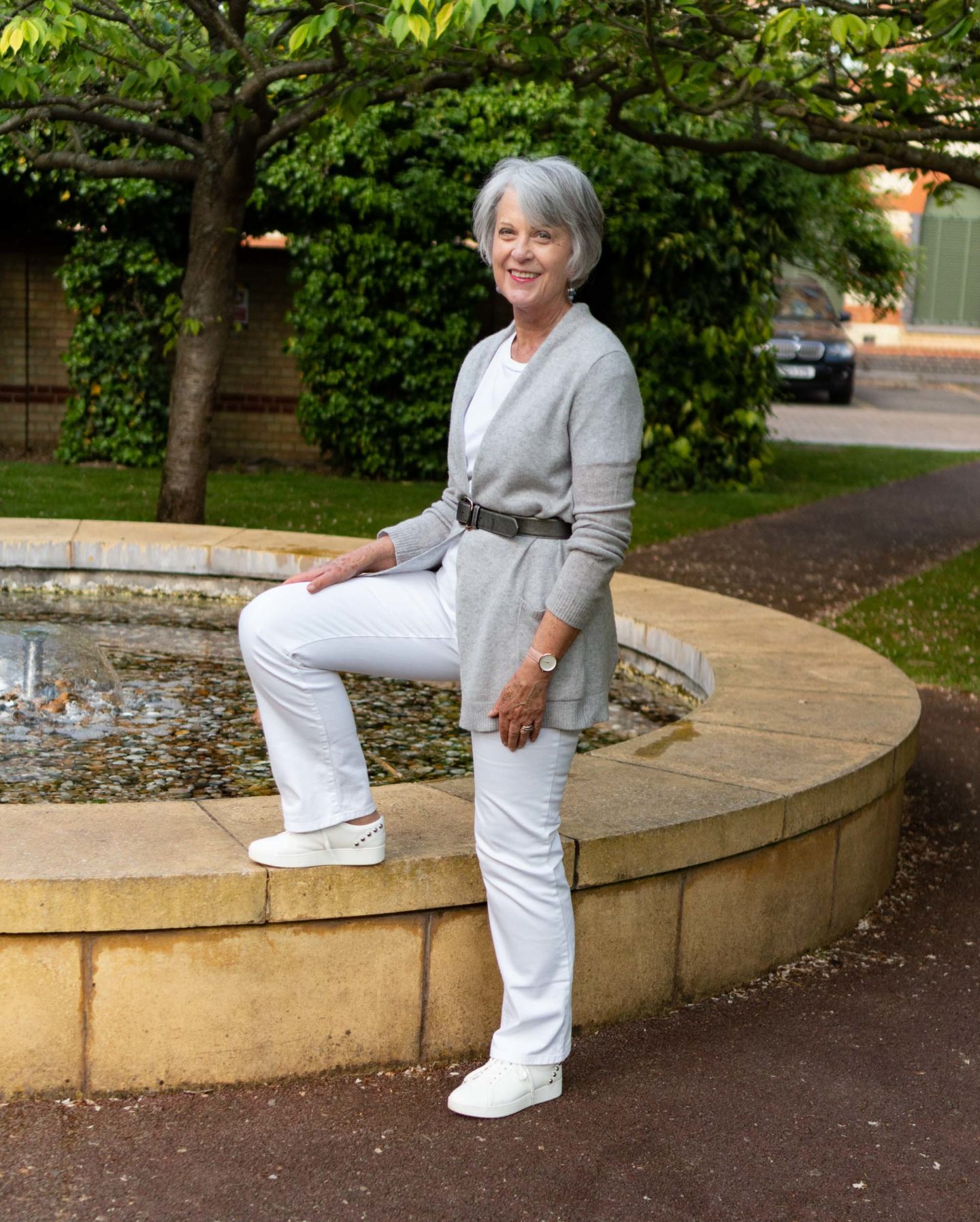 I find cardigans so useful. This one is from JohnLewis&Partners about two years old. They still have the same style in different colours, I love the look of the pale blue one. I have worn this one so often, both summer and winter. It is a light 100% cashmere and washes well.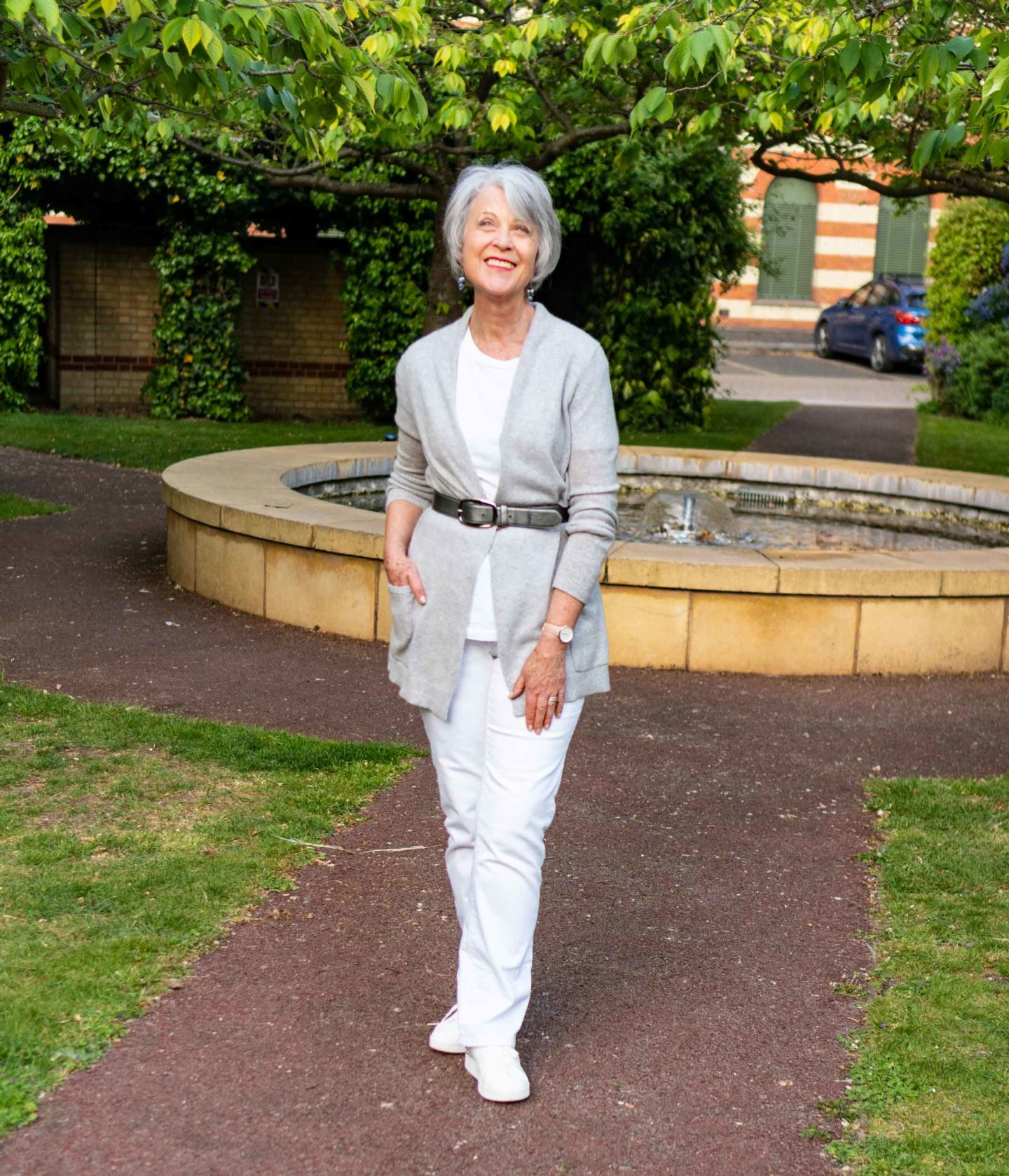 How I styled the same jeans last year.