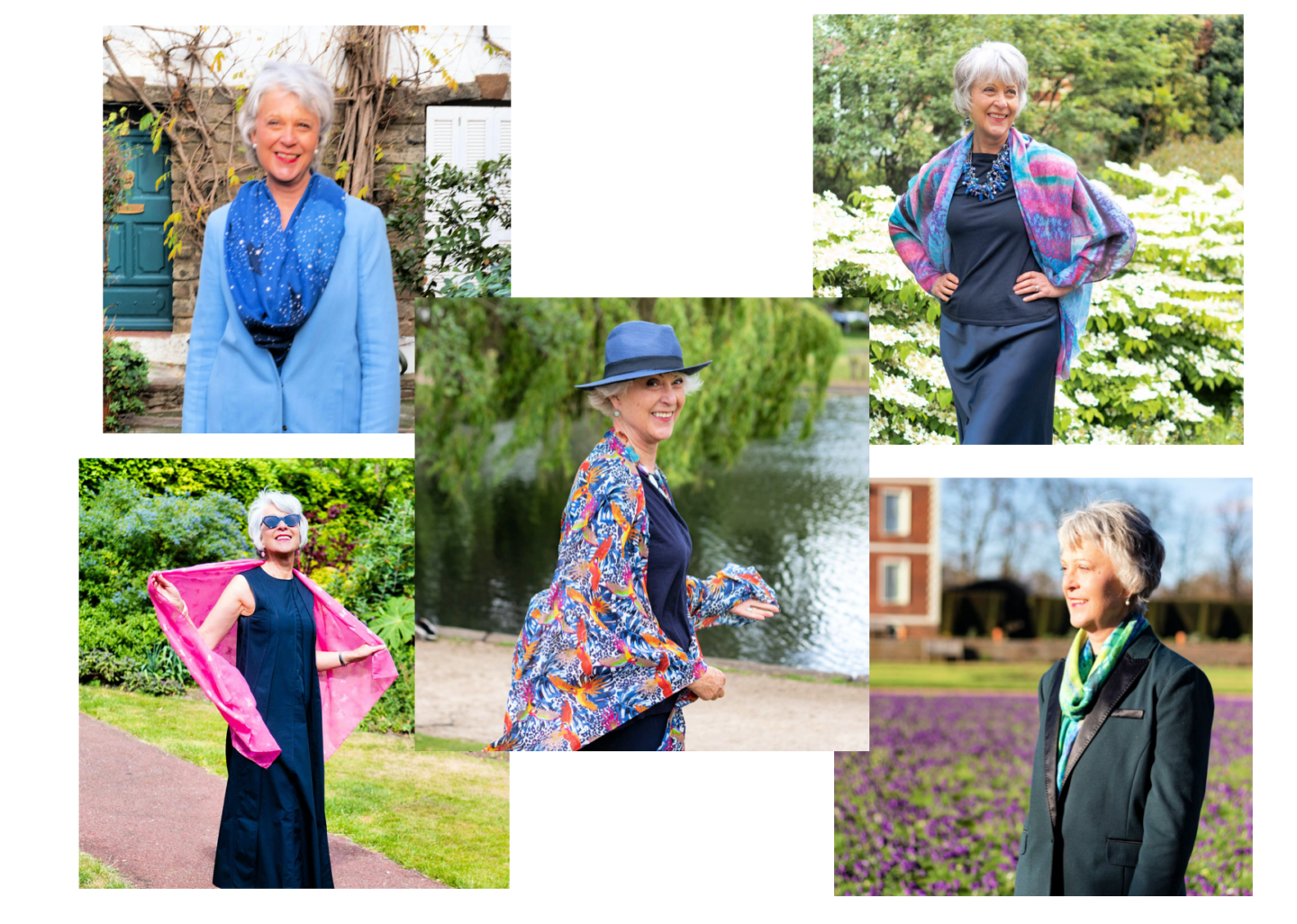 Our scarf and jewellery shop has reopened. Some of the lockdown restrictions have been lifted in the UK. As we live near a village where there is a small Royal Mail post office which has in place self-distancing regulations we consider it safe to open.
Over the last few weeks I have had quite a few enquiries from readers regarding the scarves and necklaces that I have been wearing in my "Shop your wardrobe" outfit posts. I have therefore put together a collage of recent photographs showing some of the jewellery and scarves. This is not the complete collection and many of the scarves come in alternative colourways.
You can see a further selection of our Spring/Summer collection of scarves here. I am afraid that the blue leopard print scarf is sold out.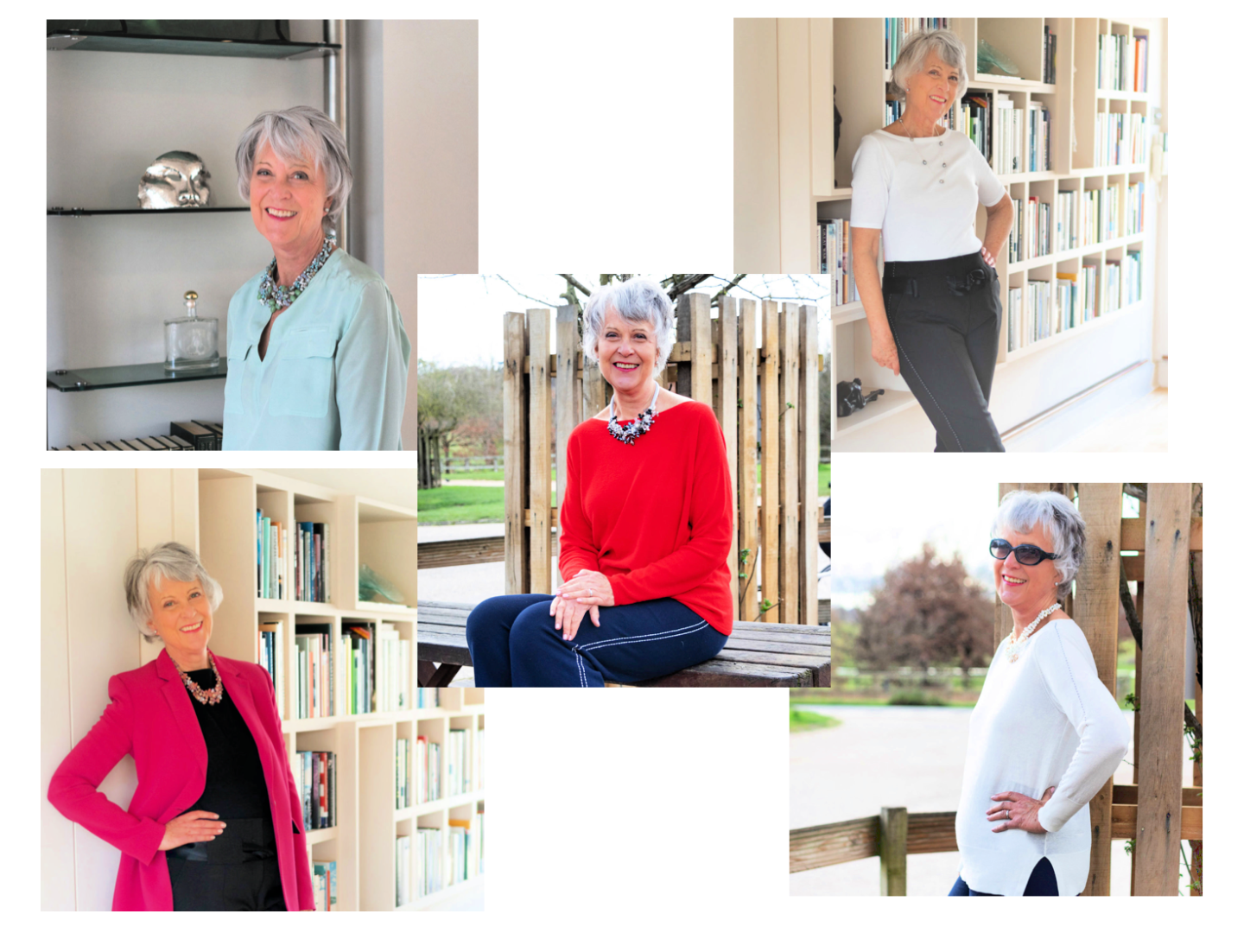 This is the first time that we have added jewellery to our shop so I wanted to give you a bit of background about the necklaces. They are produced through World Trade Fair certified co-operatives and small family businesses in the Philippines. Each piece is made from natural, sustainable or recycled materials where possible.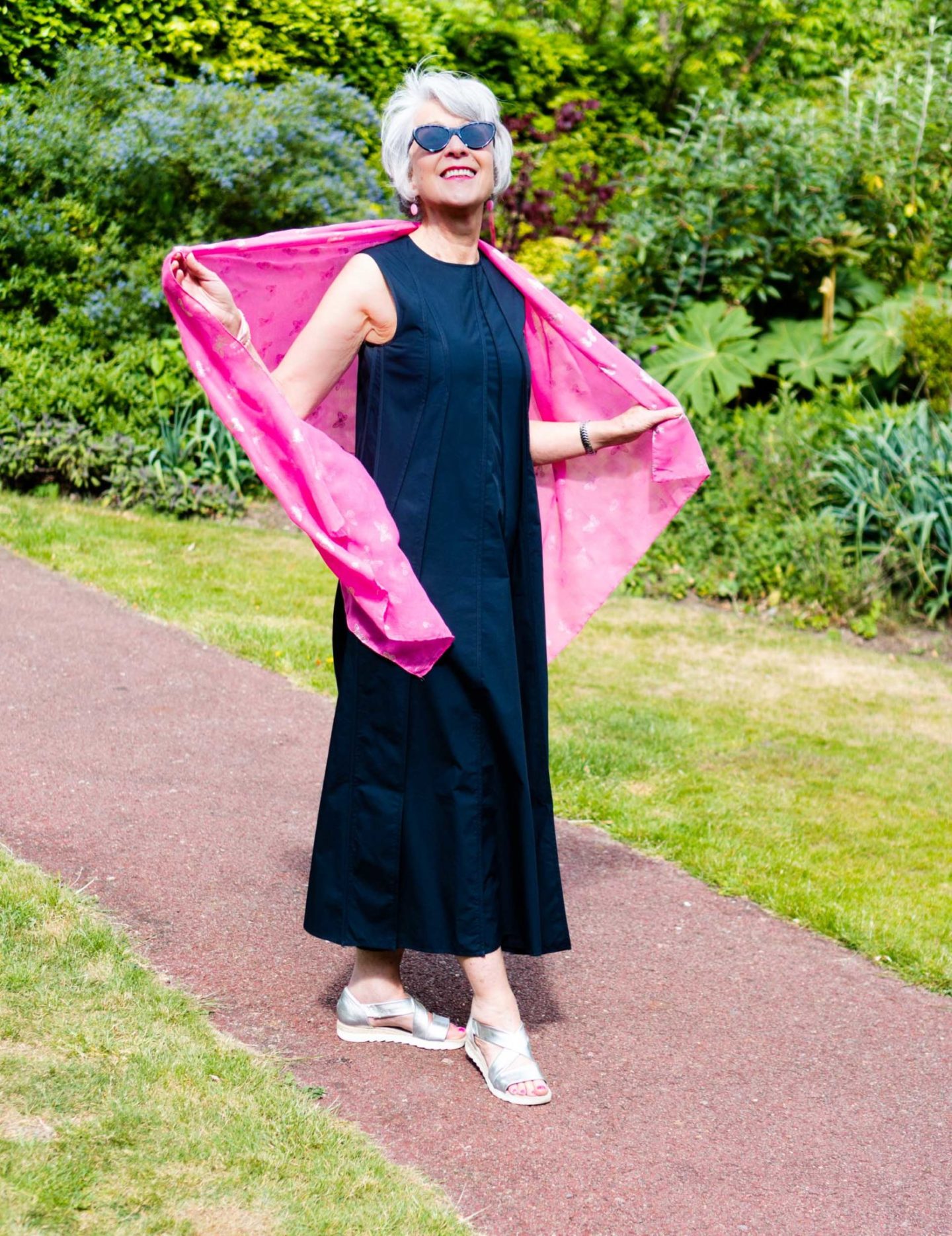 We have decided to donate 10% of our profits to The Princes Trust. A charity set up by the Prince of Wales to support young people between the ages of 11 to 30. We have chosen this charity as we feel that young people will have a difficult time following the pandemic.
How the trust supports young people
They work with delivery partners across the UK to offer hundreds of free courses, grants and mentoring opportunities to inspire young people to build their confidence and start a career. They help to support young people to achieve their full potential.