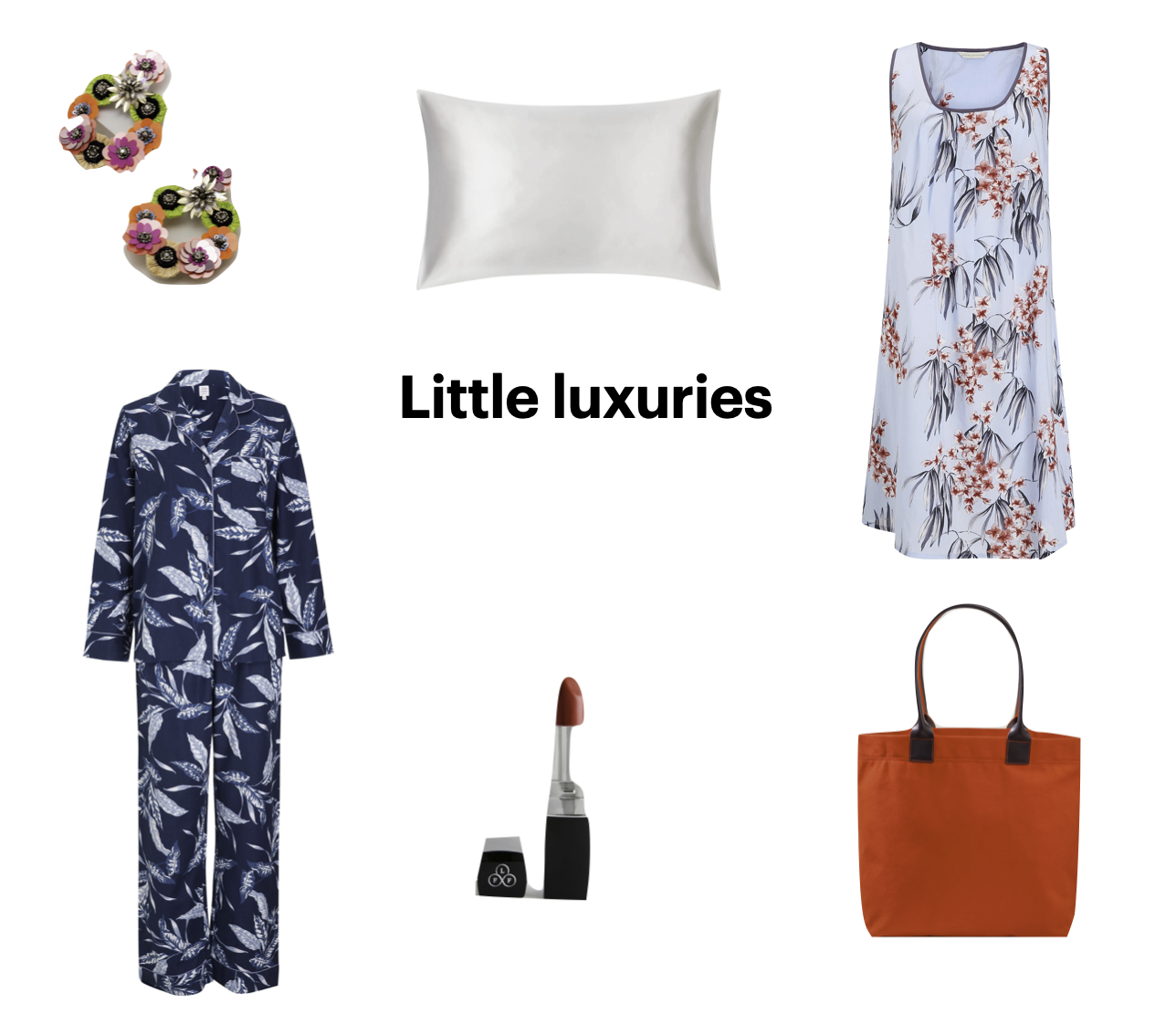 I am finding that I am appreciating my little luxuries. They help to brighten my days and nights. I have been using a silk pillow for many years; not only do I love the soft silky feeling against my skin but it also helps to keep my currently very wayward hair from going too frizzy.
I have spent some time sorting and tidying my underwear and nightwear drawer. During this process I decided that I needed some new night attire. Mine are looking decidedly old and frayed at the edges. I think I will choose something cheerful and patterned. JohnLewis&Partners have an excellent selection. I think I will go for the navy print pyjamas as featured above.
Even if we are choosing not to wear much make-up these days I always put my foundation/sun protection on my face, a touch of blusher and definitely my lipstick. It may sound silly but I even put on some lippie for my zoom pilates class.
Little luxuries to brighten your day
Details of above: Fun brightly coloured earrings Boden | silk pillowcase JohnLewis&Partners | Blueprint nightdress JohnLewis&Partners | Navy print pyjamas JohnLewis&Partners | Lipstick Lookfabulourforever | Red shopper Boden.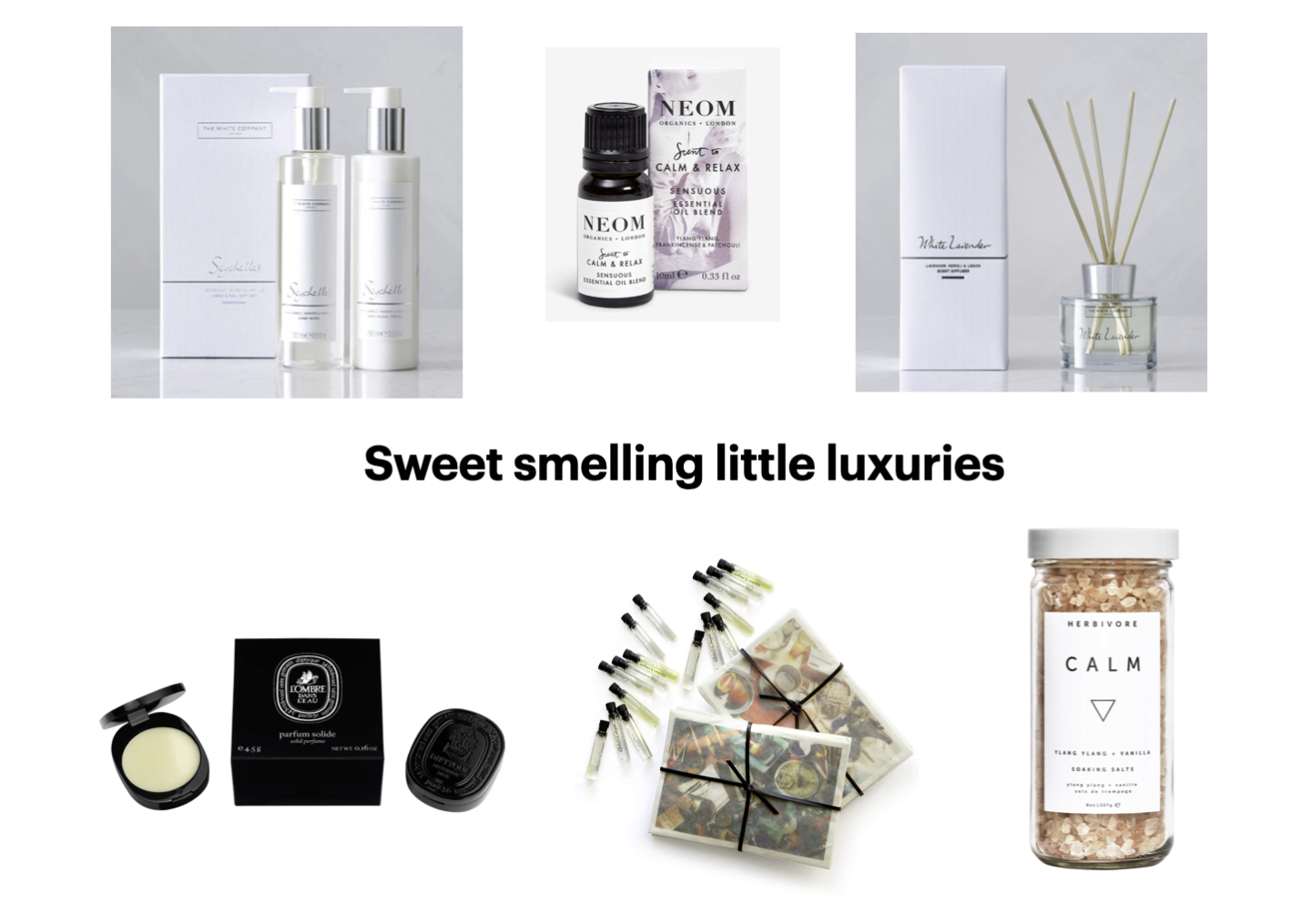 Sweet-smelling little luxuries
I find that products that smell nice are good mood enhancers. I always have a room diffuser in my bathroom and dab some essential oils on my bedsheets at night. Sweet-smelling hand and body lotion is always a treat. Now might be a good time to try out some new perfume. I have included a sample kit in my selection above.
Details of above: Hand and Nail gift set The White Company (US link)|Neom calm and relax essential oil JohnLewis&Partners |Diffusser The White Company | Diptyque solid perfume JohnLewis&Partners |ESPA positivity pulse point oil JohnLewis&Partners | Calm bath salts Nordstrom.
You might like to refer back to my recent post showing other items I am finding useful during this time.
The Chicatanyage Shop has now re-opened. We have a good selection of scarves and bead necklaces. Deliveries may take longer than usual.