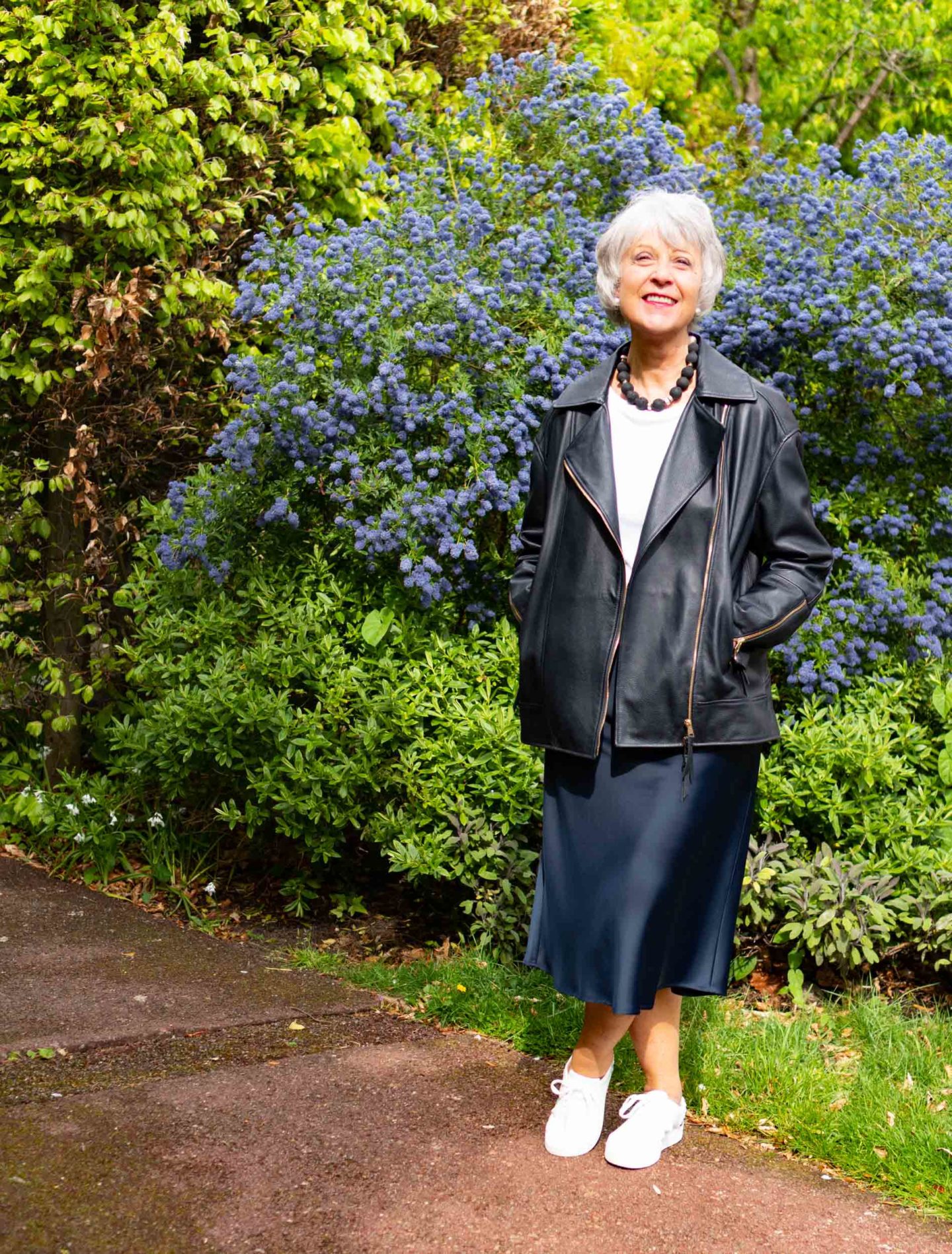 Hello again, another raid on my existing wardrobe. This time I am styling a navy midi skirt three ways. This is proving to be a very useful exercise in organising my wardrobe. I have discovered some gems that I had forgotten about. It is also helping me to style some of my dressier pieces in a more casual way.
There is nowhere to go at the moment but what is the point of letting some great pieces languish in the back of the wardrobe. Above I am wearing my favourite leather biker jacket originally from MeandEm. This years version. Pricey but in my opinion a lifetime investment. I still have the original leather jacket that I bought in 1985! Skirt from Hopefashionuk last year. Still available in beige/gold reduced from £120 to £48. This year's version.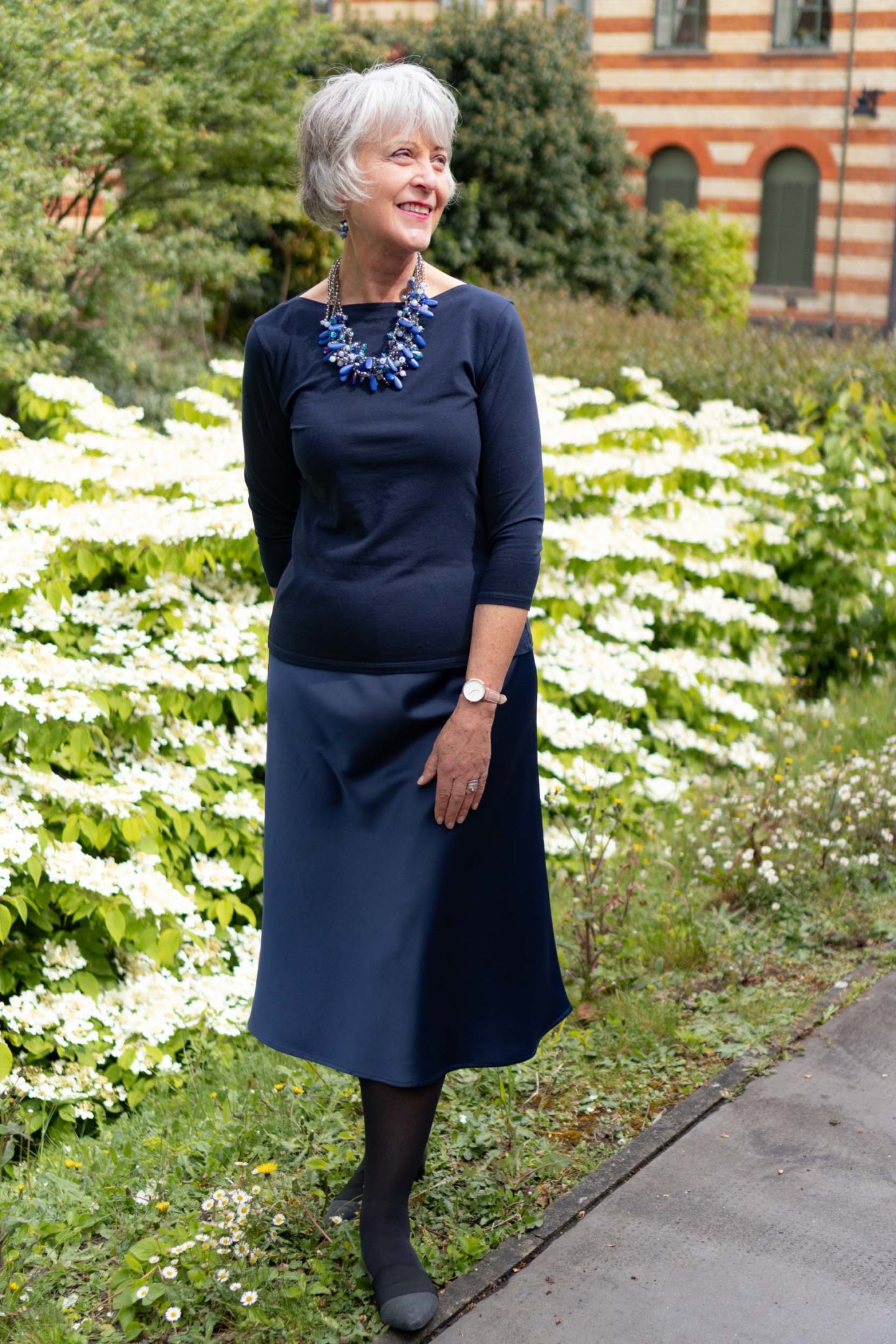 Another advantage of this exercise is that I will have some outfit photos as a reference. If you have time, and most of us do at the moment, you could do the same. Just take some simple selfies and keep them in a scrapbook or folder. Then you will be well prepared when we are finally liberated and do have somewhere to go. I also find that occasionally getting out of my joggers, jeans or leggings helps to lift my spirits. The lovely watch I am wearing is from Nordgreen (gifted).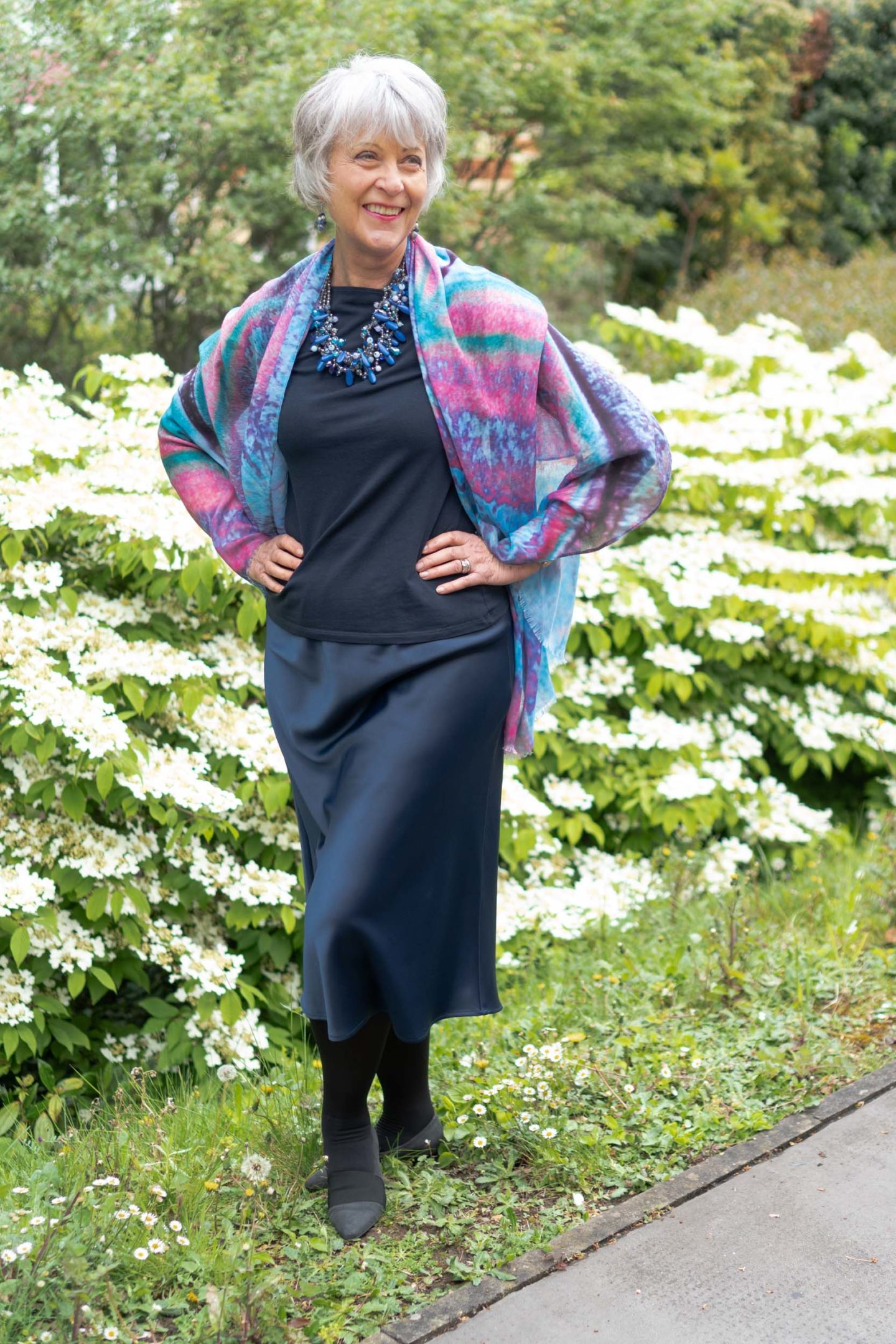 A brightly coloured scarf lifts the look. Scarf/shawl available at Chicatanyage shop.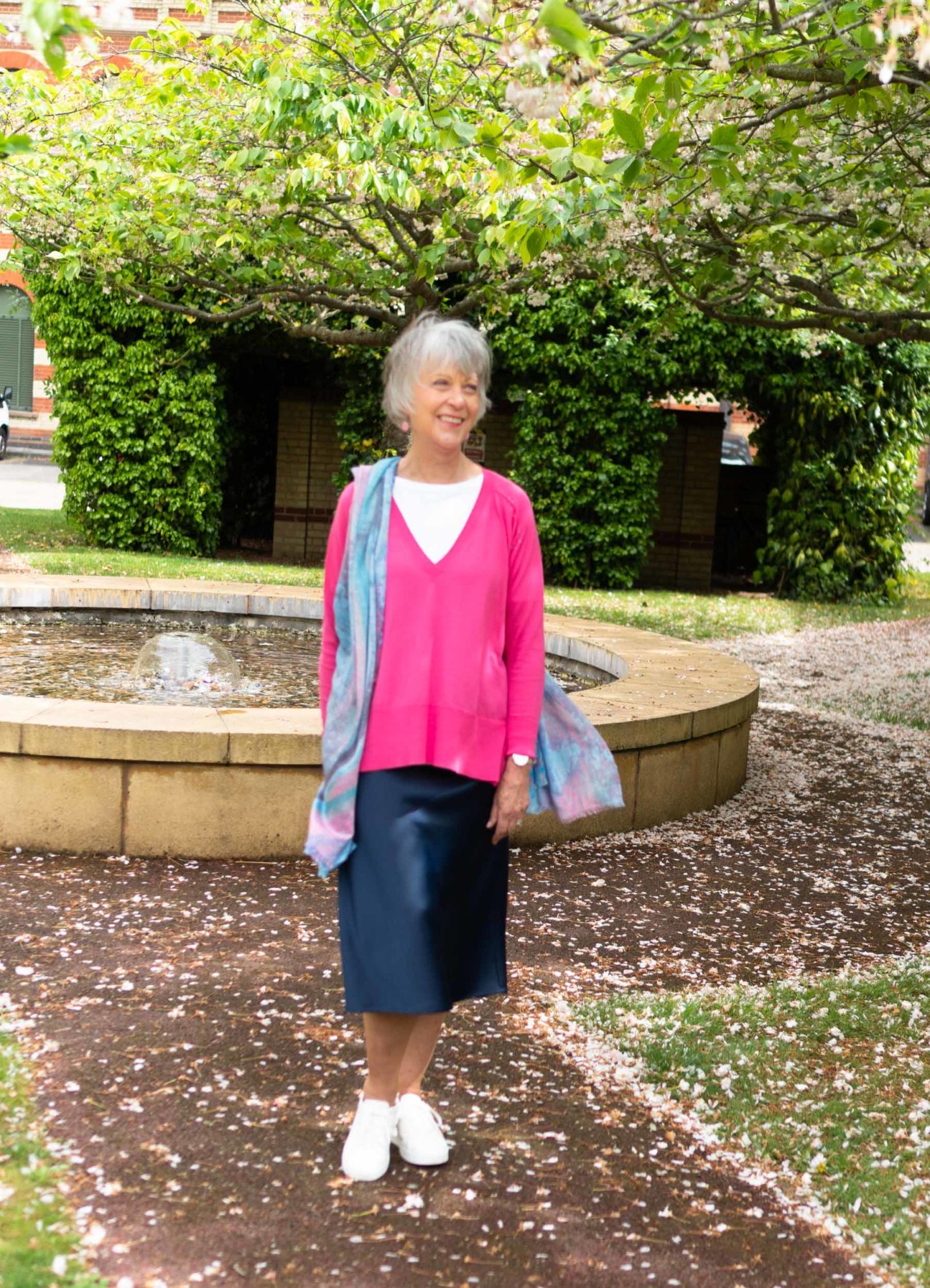 A go-anywhere semi-casual look. Add a brightly coloured sweater.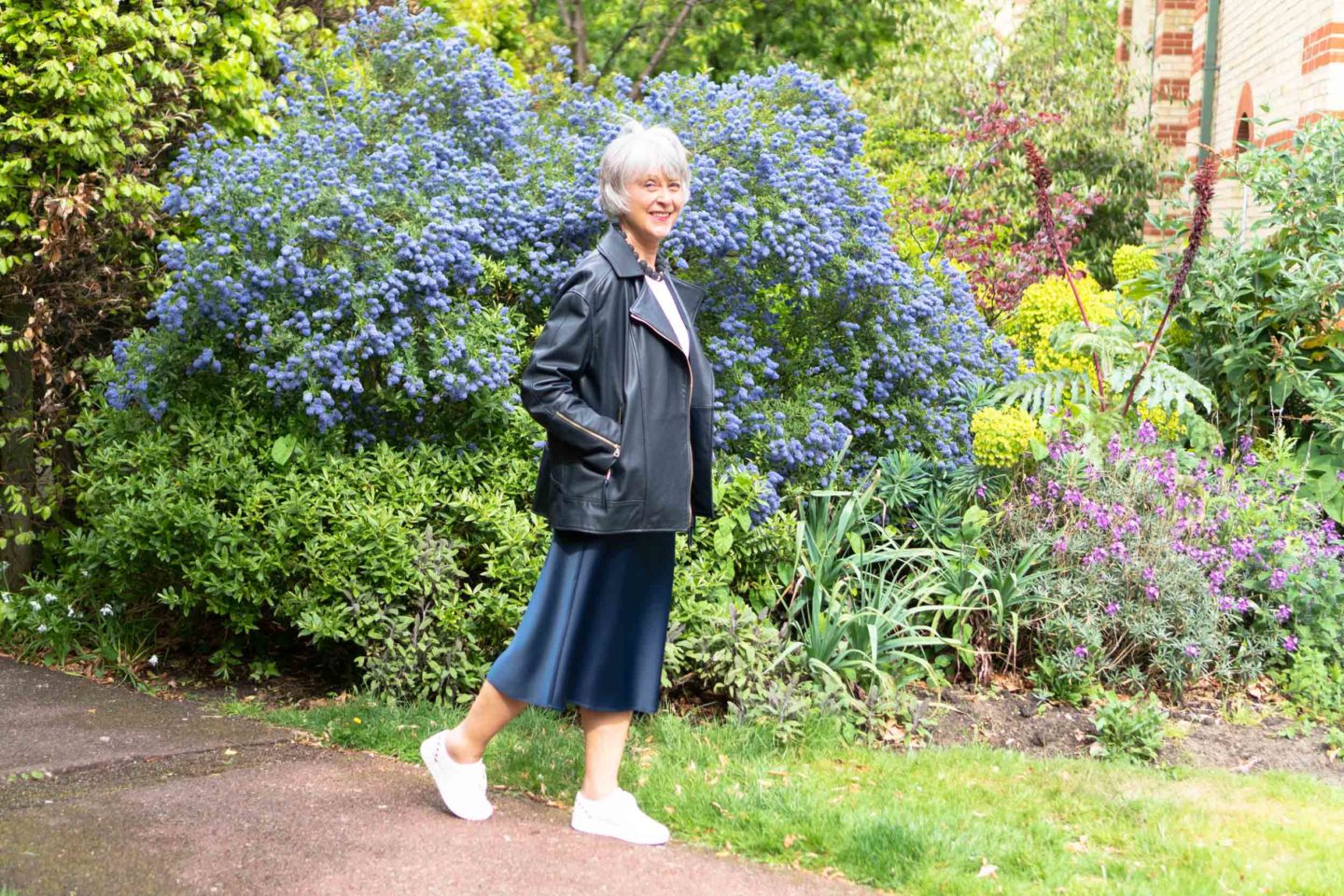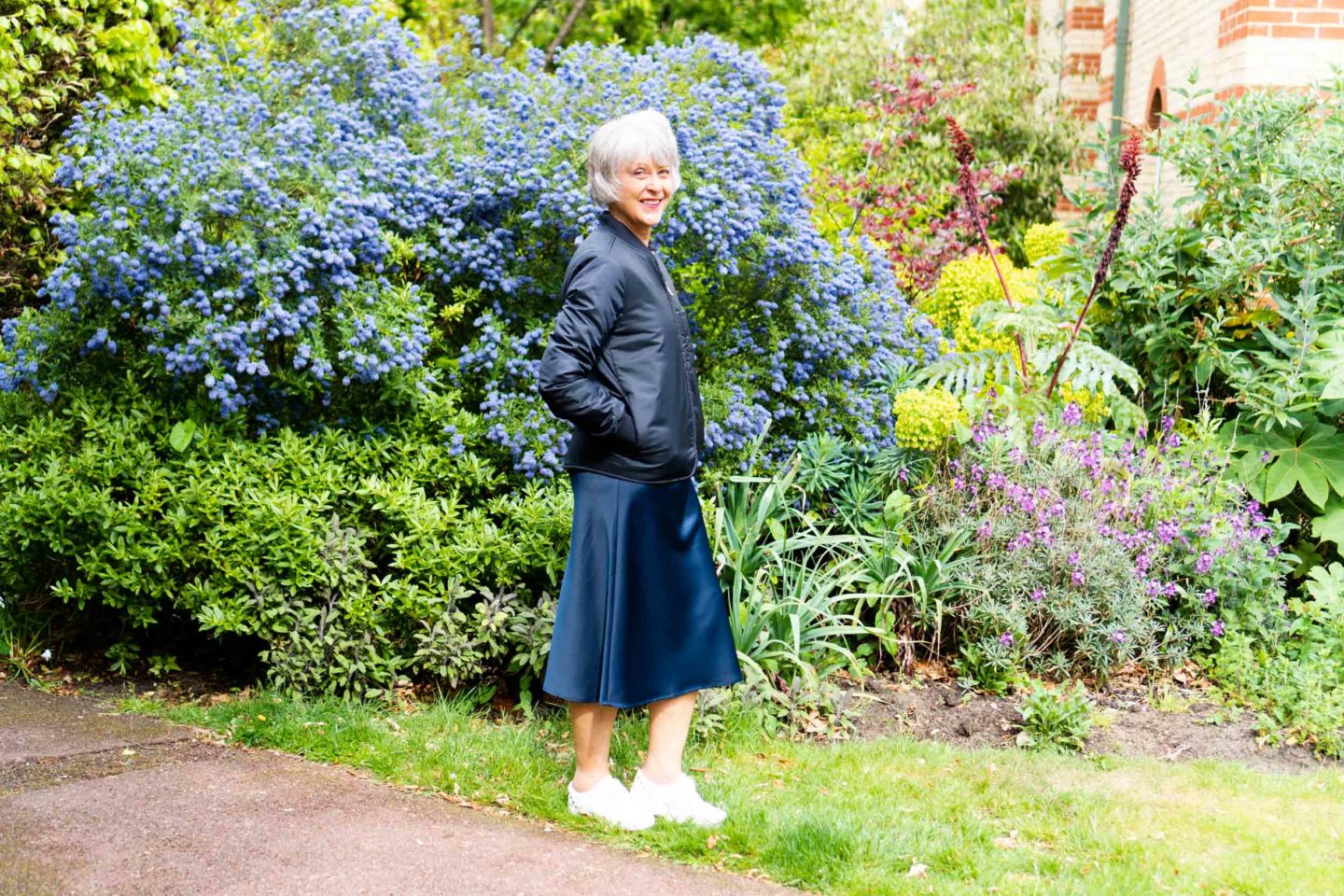 I hope these photos have given you some more information on how to get the most out of your existing wardrobe. You can see how I styled my navy midi skirt last year.
These photos were taken by my husband in the communal gardens just outside our house.