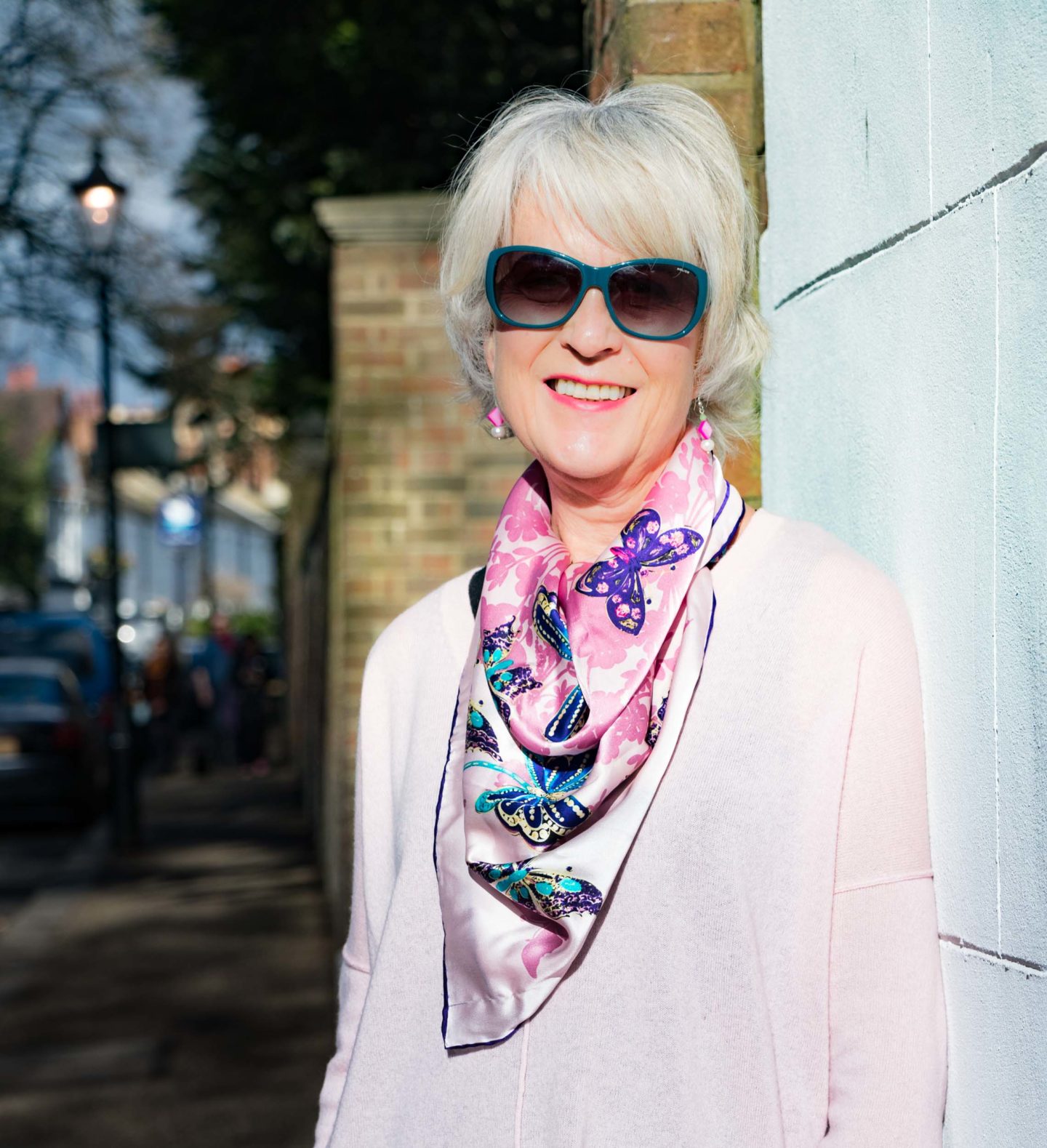 The power of scarves can transform an outfit
Scarves are one of the simplest ways to transform an outfit. You can wear a pair of jeans and a white tee then add a beautiful silk scarf et Voilà you have upgraded your outfit in an instant. As I have discussed in previous posts here and here the colours in the shops have turned autumnal this season, which is great if you have warm colouring, however, if you have cool colouring, like me, scarves can save the day. This pink butterfly scarf will coordinate beautifully with my new plums and aubergines.
I am in the process of a wardrobe clear out in preparation for a car boot sale next weekend. Interestingly I never chuck out any of my scarves. It is worth investing in a good quality silk scarf as they last forever if you take care of them. I can't remember how many years I have had the one above.
Pink sweater from WoolOvers last year. I always like their sweaters. They are very good quality and wash well.
Over the years my readers have often asked me to demonstrate how I tie my scarves. I did do a video of one a few months ago. You can see it here. I thought that it was about time I posted it.
The scarf I am wearing is many years old so I have selected a range of current scarves for you to peruse.
The photo was shot a few months ago at the height of summer, however, looking out of my window the sun is still shining.. Photo by Laura Hines. Follow her
Instagram.