Key Autumn pieces to update your wardrobe.
Last Friday I abandoned my sedentary lifestyle and spent many happy hours checking out the new merchandise that is starting to arrive in our London stores. My best friend, who lives in South Africa, has been staying with me for a few days. As she lives in an area of South Africa where there is very little choice with regards to fashion we decided to shop till we dropped.
We spent a couple of hours in John Lewis where I discovered this lovely leopard print scarf. It came home with me. It will add an on-trend touch to my navy classics and as I wear a lot of pink will also tone with my sweaters. Animal print is everywhere this season but as I look better in cooler tones this scarf will be a nod to this look and be more flattering to my skin tone that the more conventional tan colour.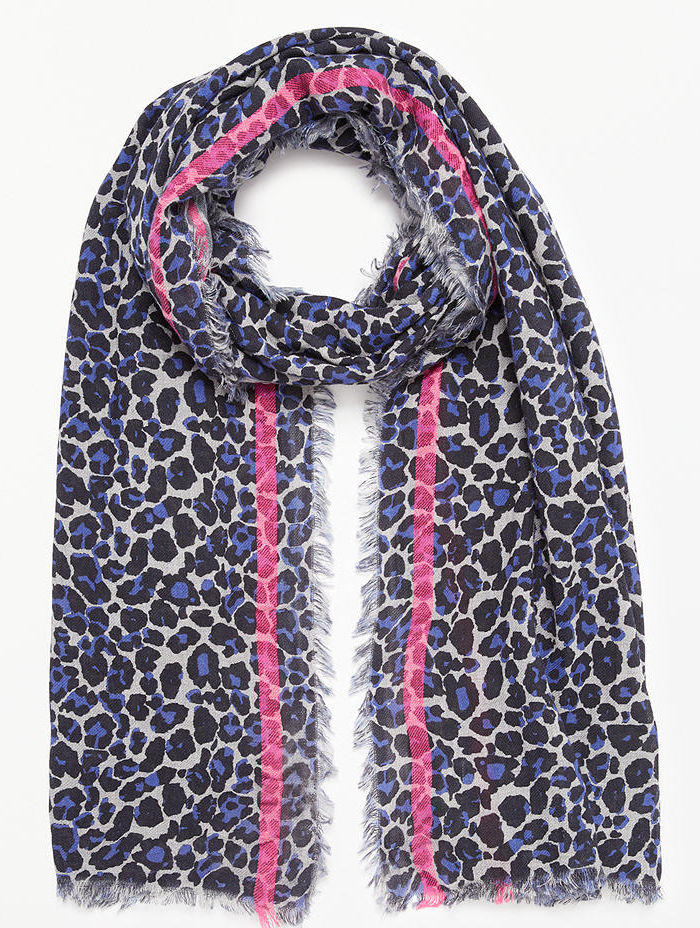 Next stop was Jigsaw. They are doing some great print tops this season. Their prints are subtle and they have drawn inspiration from their vintage archives. I can't decide between the two blouses below. I think probably the blue as it will be a more flattering colour on me. What do you think?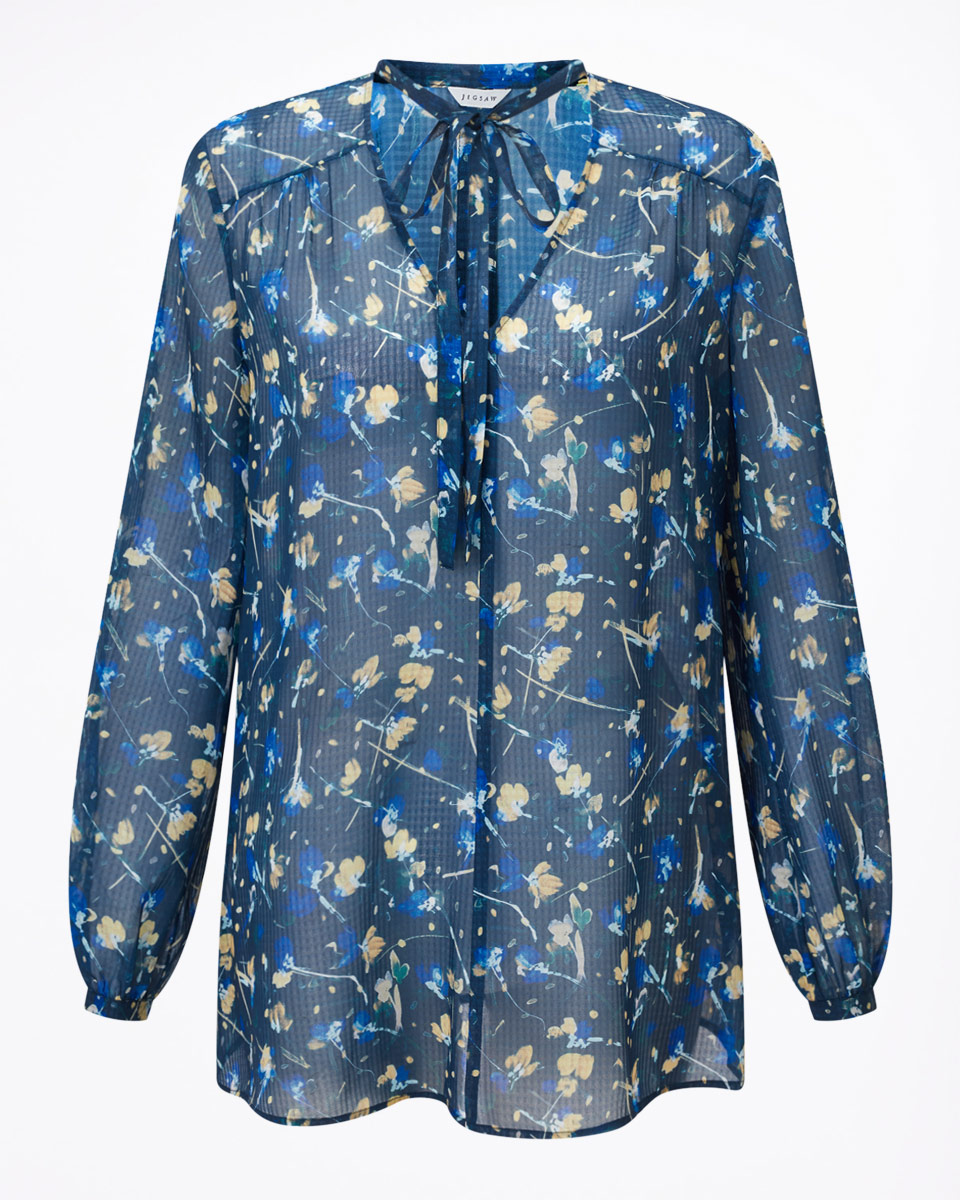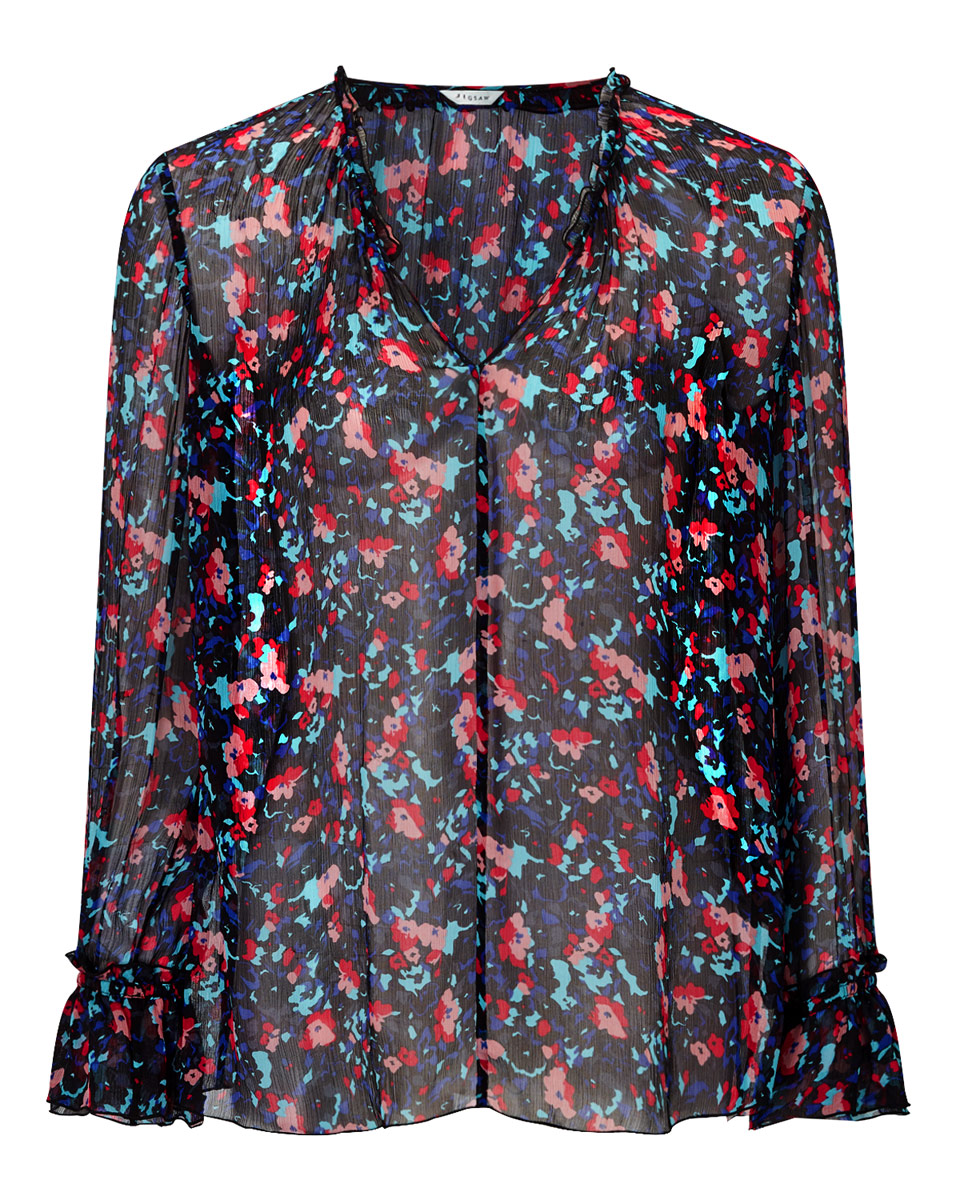 Time for a break
We then walked down the Kings Road doing some window shopping on the way. Our treat was lunch at The Rabbit, one of our favourite restaurants.

After some rest and a delicious meal, we hit the shops again.
We had a quick look round MarksandSpencer. They had some excellent basics. Who does not need a crisp white shirt in their wardrobe? I have not worn a white shirt for a few years however for some reason this season I am finding them extremely useful. See how I wore a white shirt as part of a classic look here. I like the way the white shirt below has a longer back, very useful for covering the bum.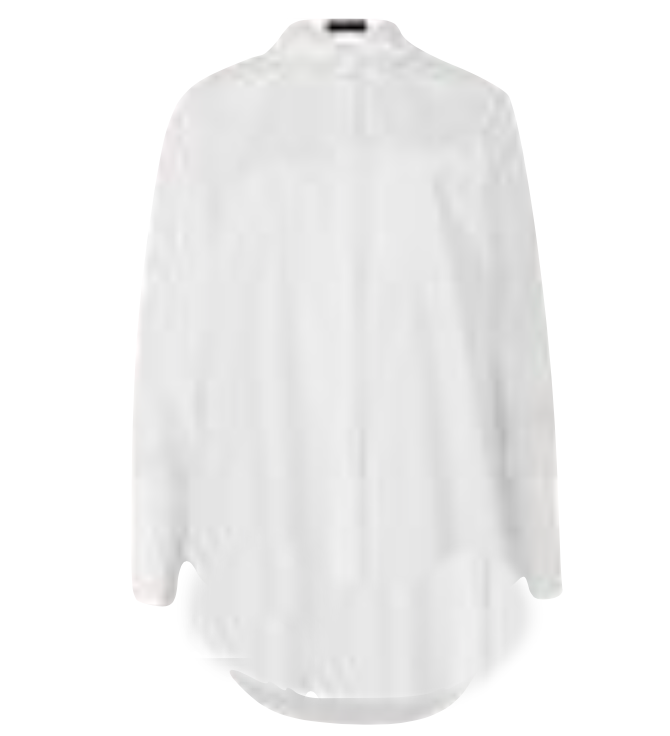 Pure cotton long line white shirt M&S (US link)
I am glad Marks&Spencer are continuing to offer these cotton rich ankle grazer trousers. I bought a pair in navy last season and find them very flattering and comfortable. They now offer them in cocoa.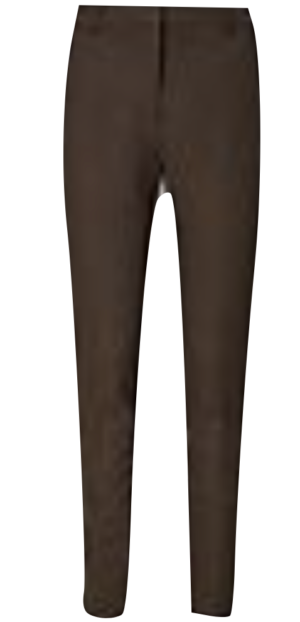 Cotton rich ankle grazer trousers (US link)
The last shop we visited was Boden. They had some great knitwear. The grey sweater with the red side stripe was my favourite.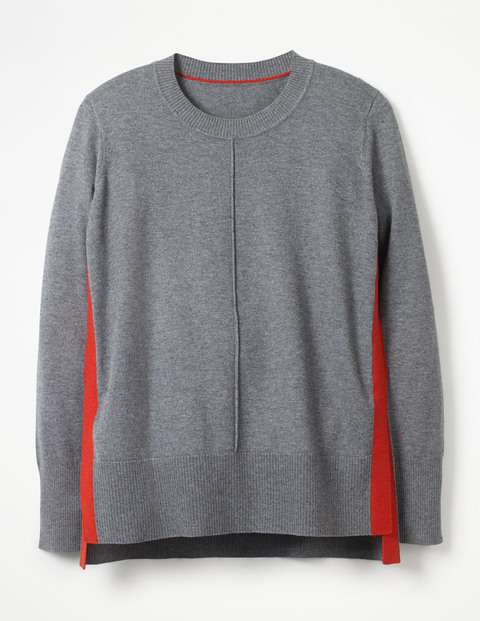 I nearly forgot this snakeskin bag from MarksandSpencer. If you fancy adding some reptile to your wardrobe this bag would be ideal. It probably won't be entering my wardrobe as I have a snake phobia so I will be passing on this trend.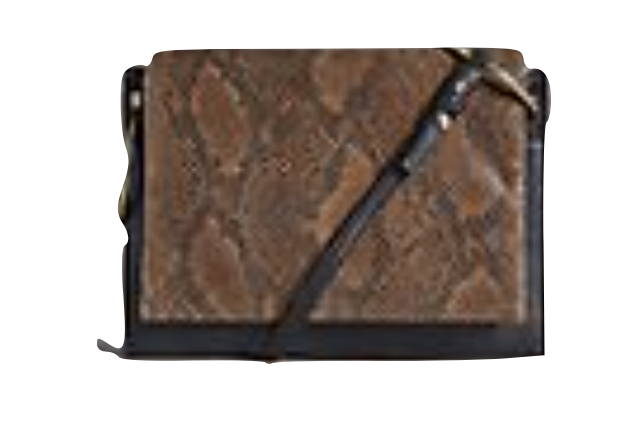 Leather ring shoulder bag M&S (also available in tan/brown (US link)
By this stage, it was about 5 o'clock, time to go home for a nice cup of tea.