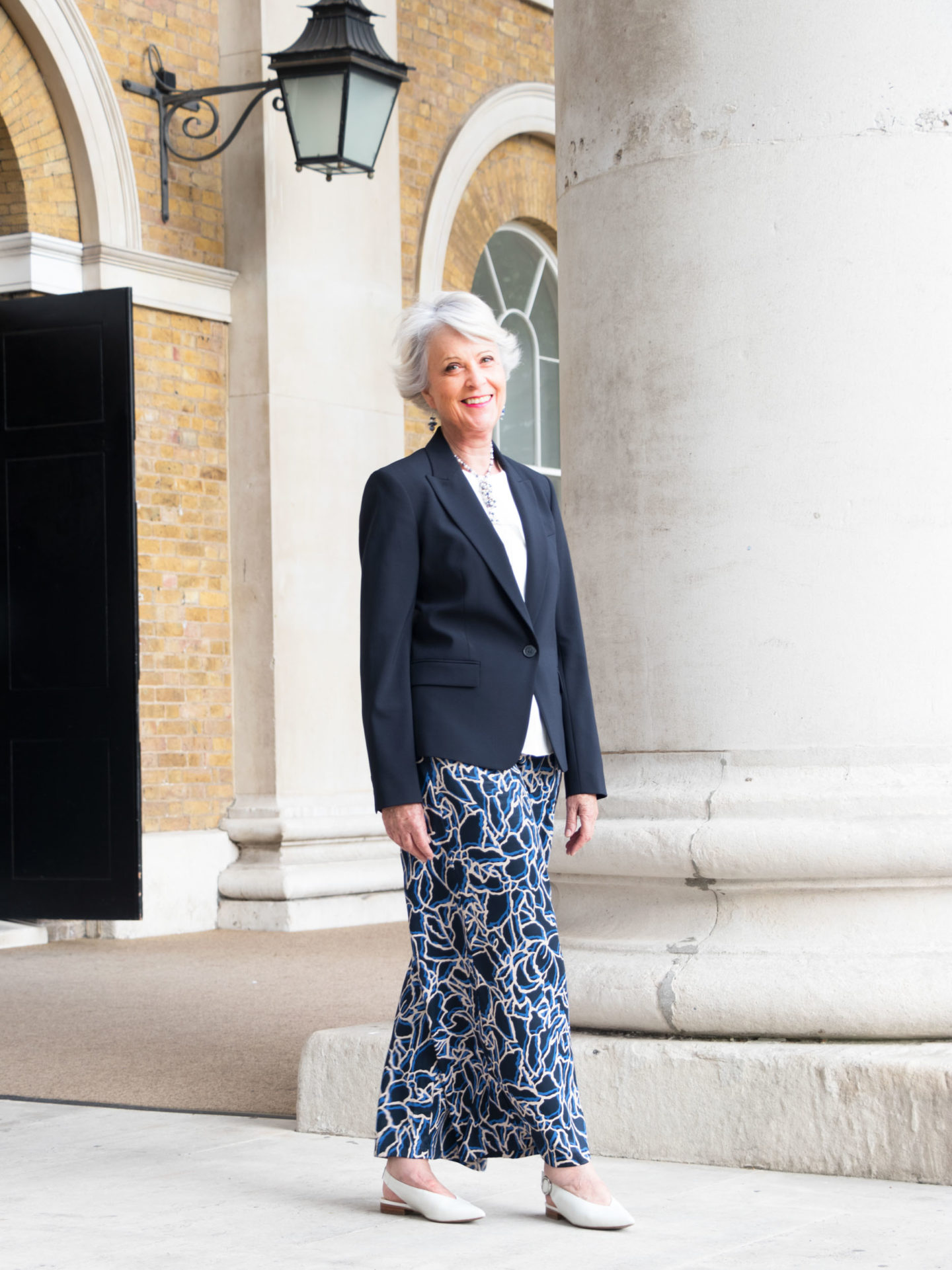 How do you feel about wearing the same item of clothing on repeat? Do you have a favourite item that you reach for again and again? I know I do. There is something very satisfying about wearing an old favourite. You know that you made the right choice to buy something if you wear it again and again.
My strategy for building a sustainable wardrobe is to spend as much as my budget will permit on my basics. I like to concentrate on a great cut and good fabric when purchasing an item such as a coat, jacket or trousers.
It is not so much about how many clothes you have in your wardrobe, more about how you coordinate your pieces in order to create your own personal style. I love wearing my clothes on repeat and ringing the changes by mixing them with an on-trend piece or a stunning accessory.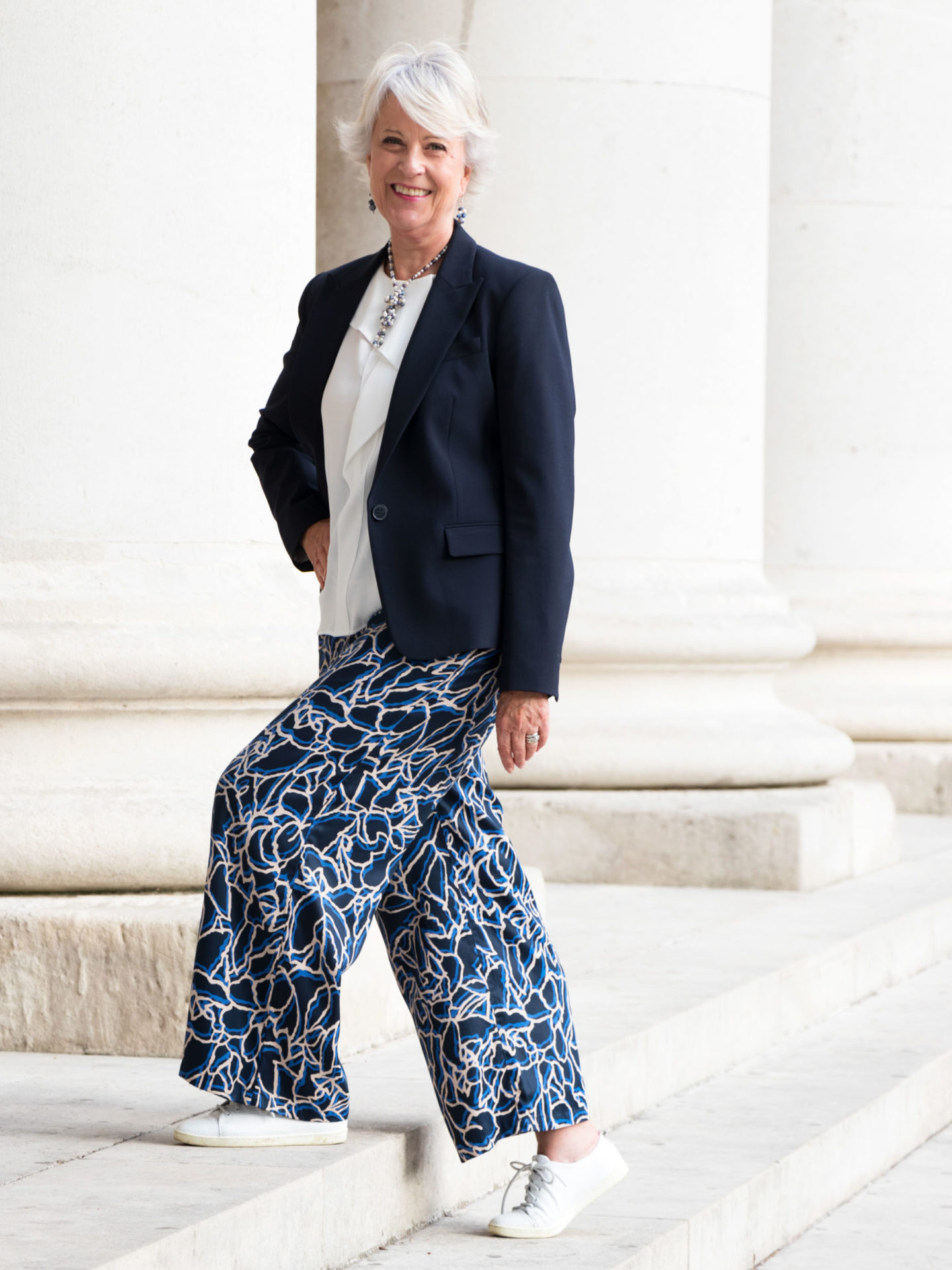 Re-wearing the same item of clothing on repeat – Cost per wear
I am sure you have all heard of the saying "cost per wear" to justify the purchase of an expensive new coat or jacket, however, those of us who learn how to recycle our clothes will know that it makes sense. The more you wear something the greater the return on your investment.
The trick is to take good care of your clothes
Always protect your precious woollens and out of season clothes from moths. Always read the care label of the garment and follow it carefully. The only exception can be silk. Manufacturers often put dry clean only labels on silk shirts but I have successfully washed mine. Dry sweaters flat to prevent stretching (I learnt this the hard way as I had a lovely sweater that grew out of all proportion when I did not follow my own guidelines)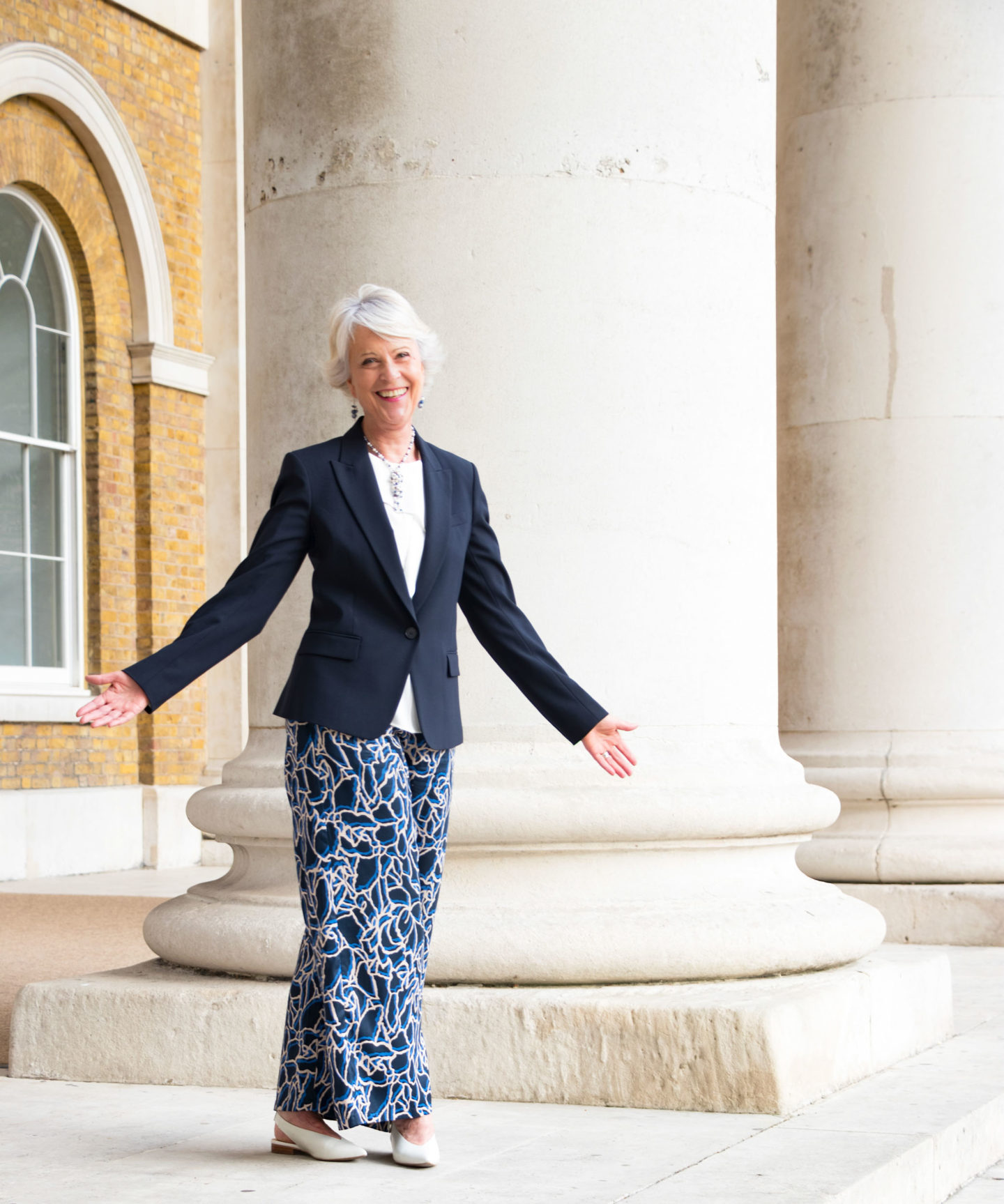 See how I wore the same blazer here and here.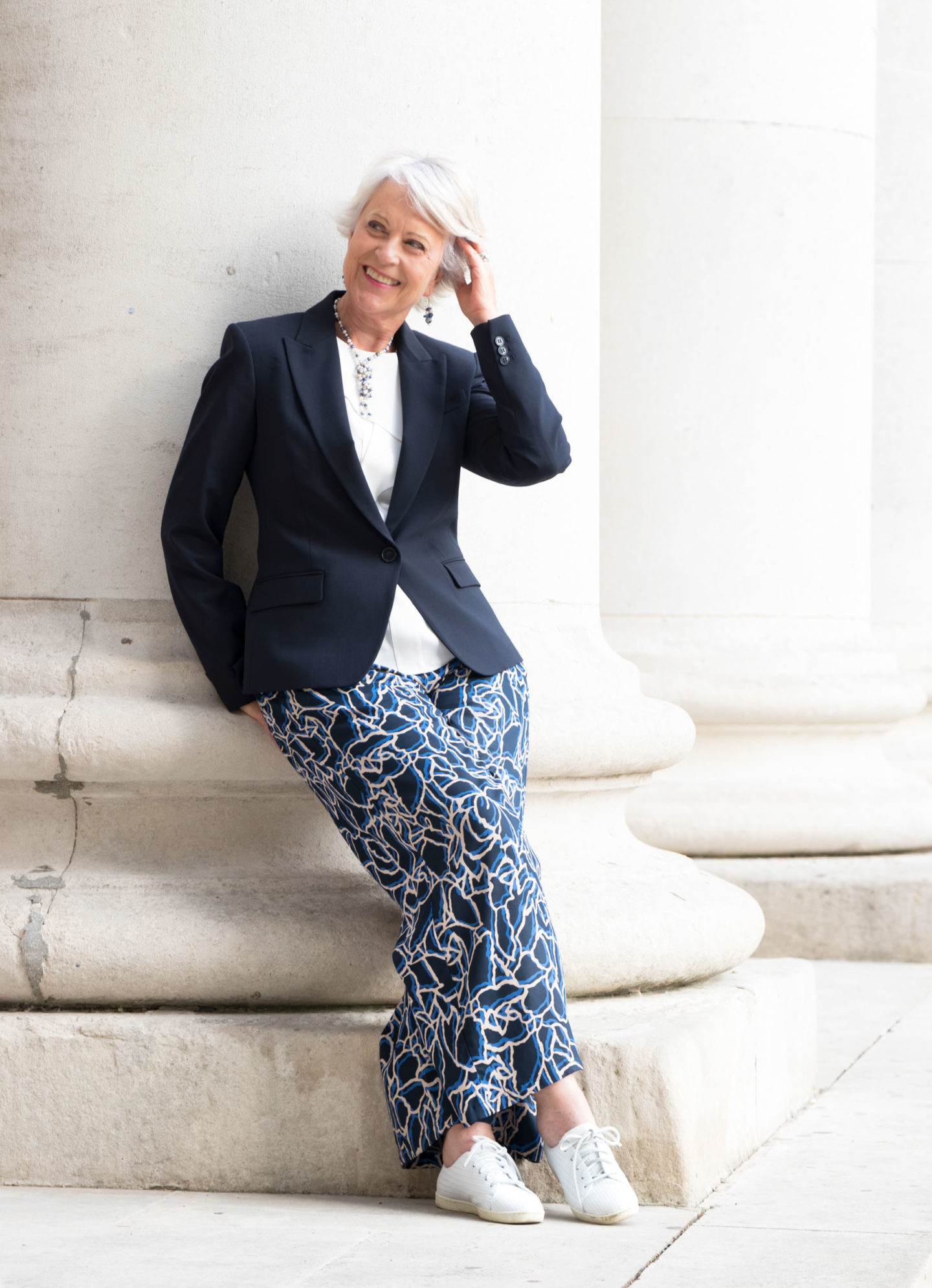 Sustainability
What this means is that it's not enough to re-wear clothes—we have to buy them more mindfully in the first place. I try to imagine any item I am considering purchasing working with at least four or five garments that I already owned.
Adding or subtracting accessories is probably the easiest way to shake up a favourite outfit combination. You also don't have to stick to basics and avoid prints to be a repeater.
The navy blazer I am wearing in the photos is by Theory. I bought it about three years ago. They still do the same style.
You will be in good company, the majority of our British royal family use this strategy.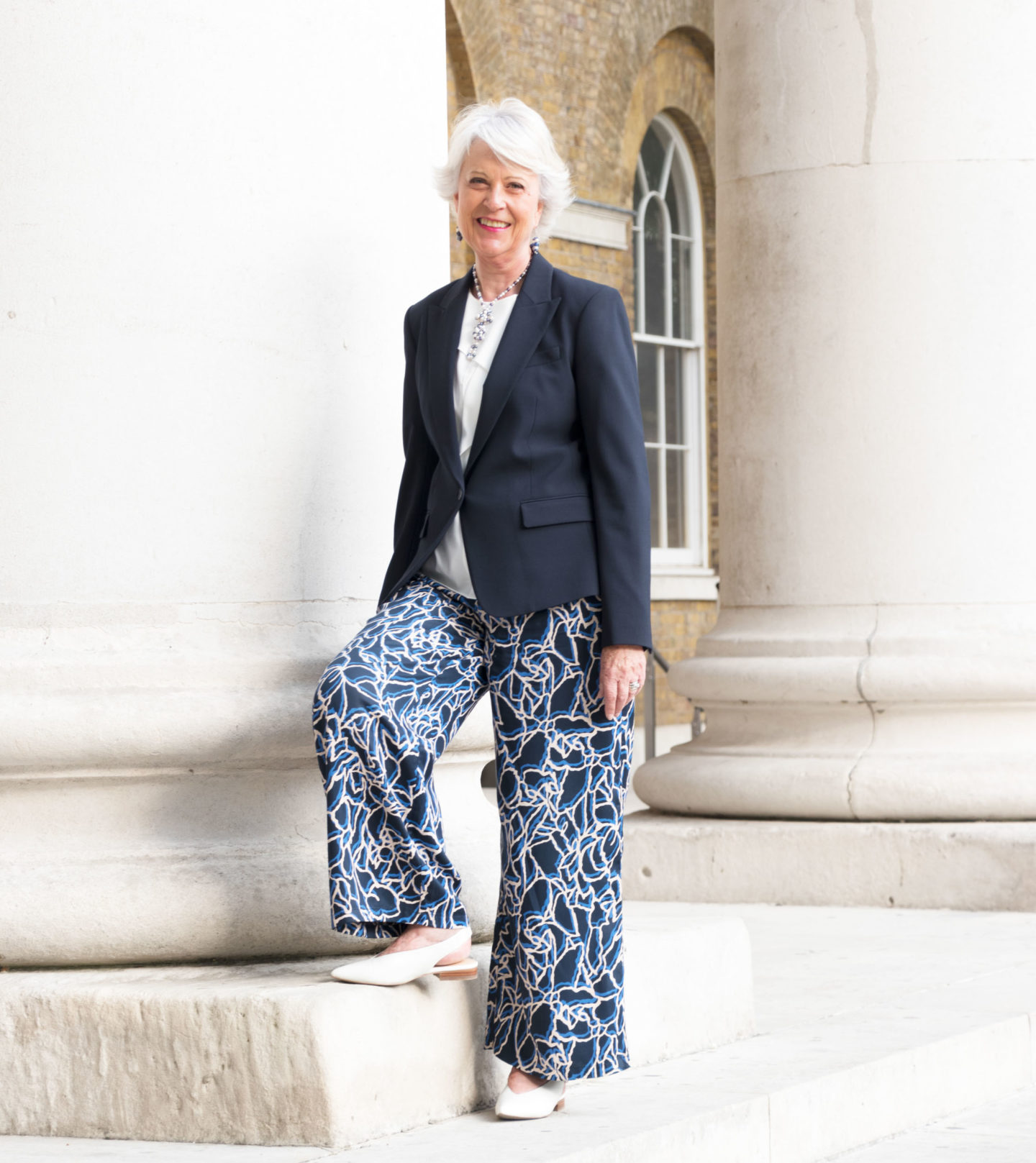 My classic navy blazer is the Gaby by Theory. also available at Nordstrom. I have had it for at least four years. I try to wear it slightly differently each season. In these photos, I thought that I would jazz it up with a pair of wide print trousers. These are two seasons old by People Tree. Unfortunately not in stock, however they seem to do a similar style every Summer.
A few of my readers have commented that print trousers can look drab. I agree they are not for everybody and that they can look drab if they go baggy due to being made with a cheap material. Personally, I prefer the wider palazzo style.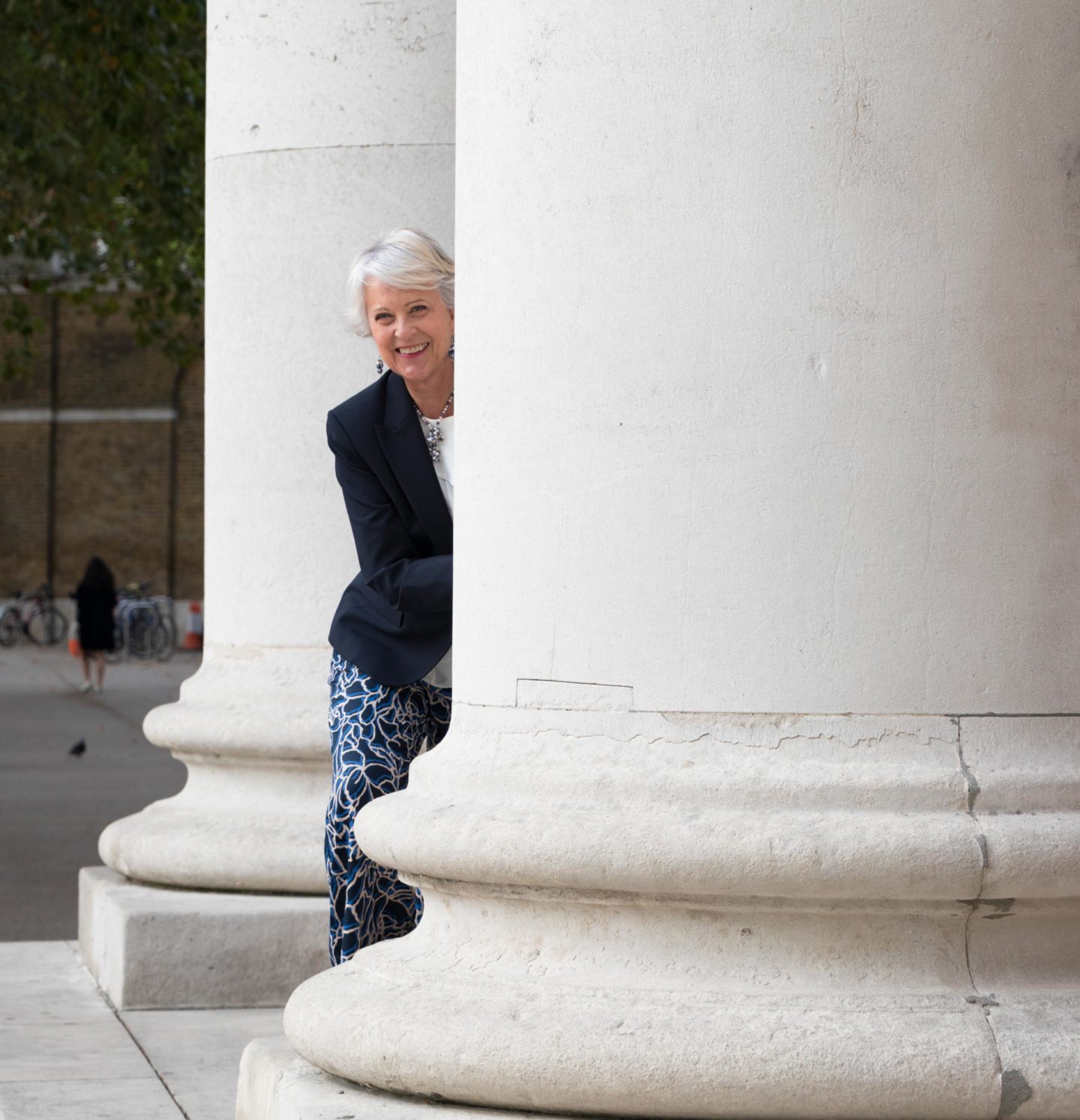 I had an oops! with the shoes. When I first arrived at the photo shoot I forgot to change out of the plimsolls I had worn to travel on the tube in. You can see how a pair of shoes can significantly change an outfit from casual to formal.
All photos by Laura Hines follow her Instagram. Shot in Chelsea just off Sloane Square.
Classic blazers
More dash than cash
Print Trousers