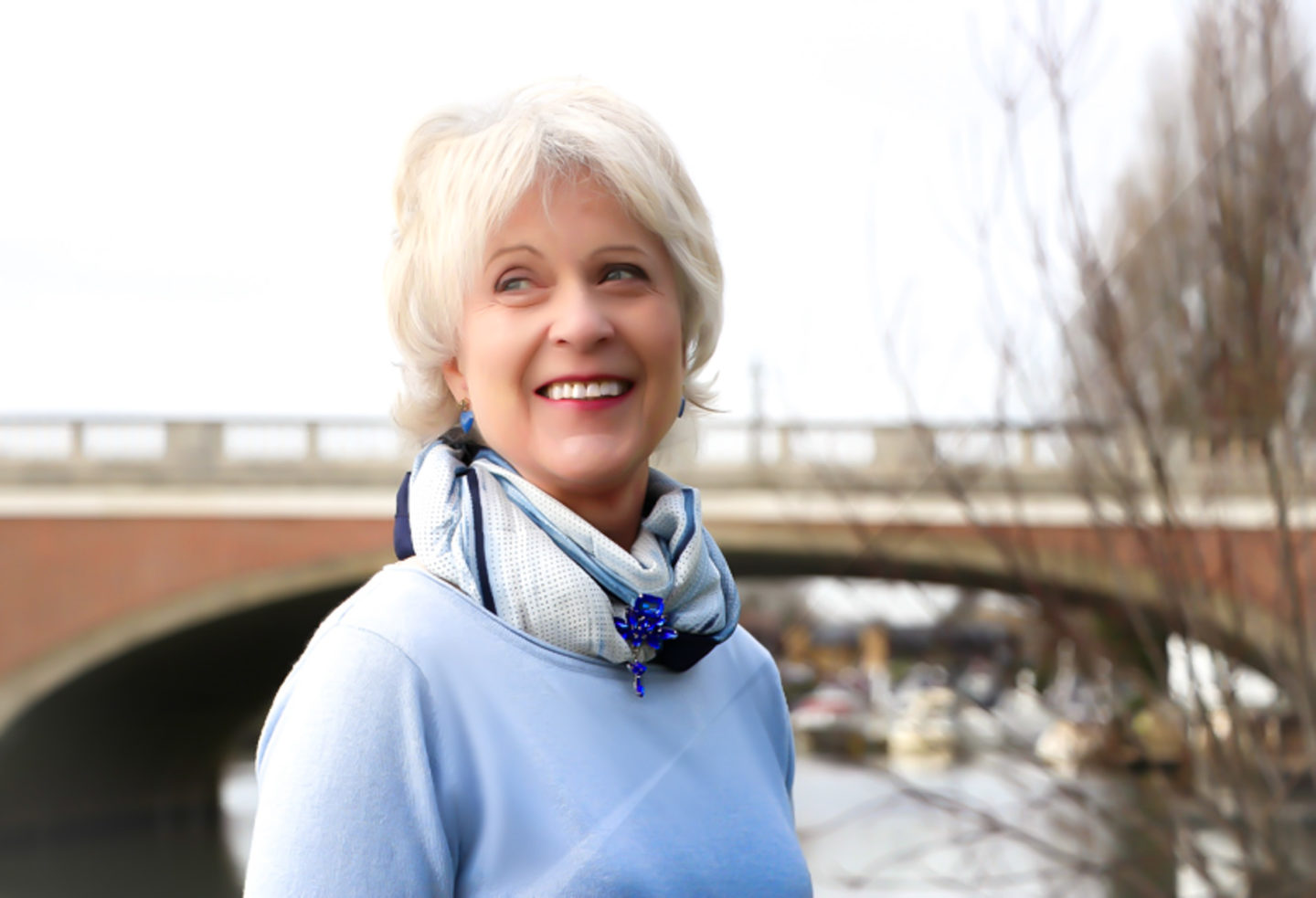 If you are a regular follower of this blog you will almost certainly know that I am a great fan of scarves. In fact I would say that I am addicted to them. I keep my wardrobe fairly simple. My basic neutrals are navy and grey with a touch of black. This gives me plenty of opportunities to play around with colour. My favourite method of adding colour and individuality to my outfits is with the addition of scarves and jewellery. I find that adding a scarf to a simple outfit helps to personalise my look. A colourful scarf draws attention to the face and detracts from any areas of the body that we would prefer not to highlight.
If you choose a colour that flatters your skin tone you will find that a scarf will create magic and your face will look brighter and more alive, even if you are feeling tired.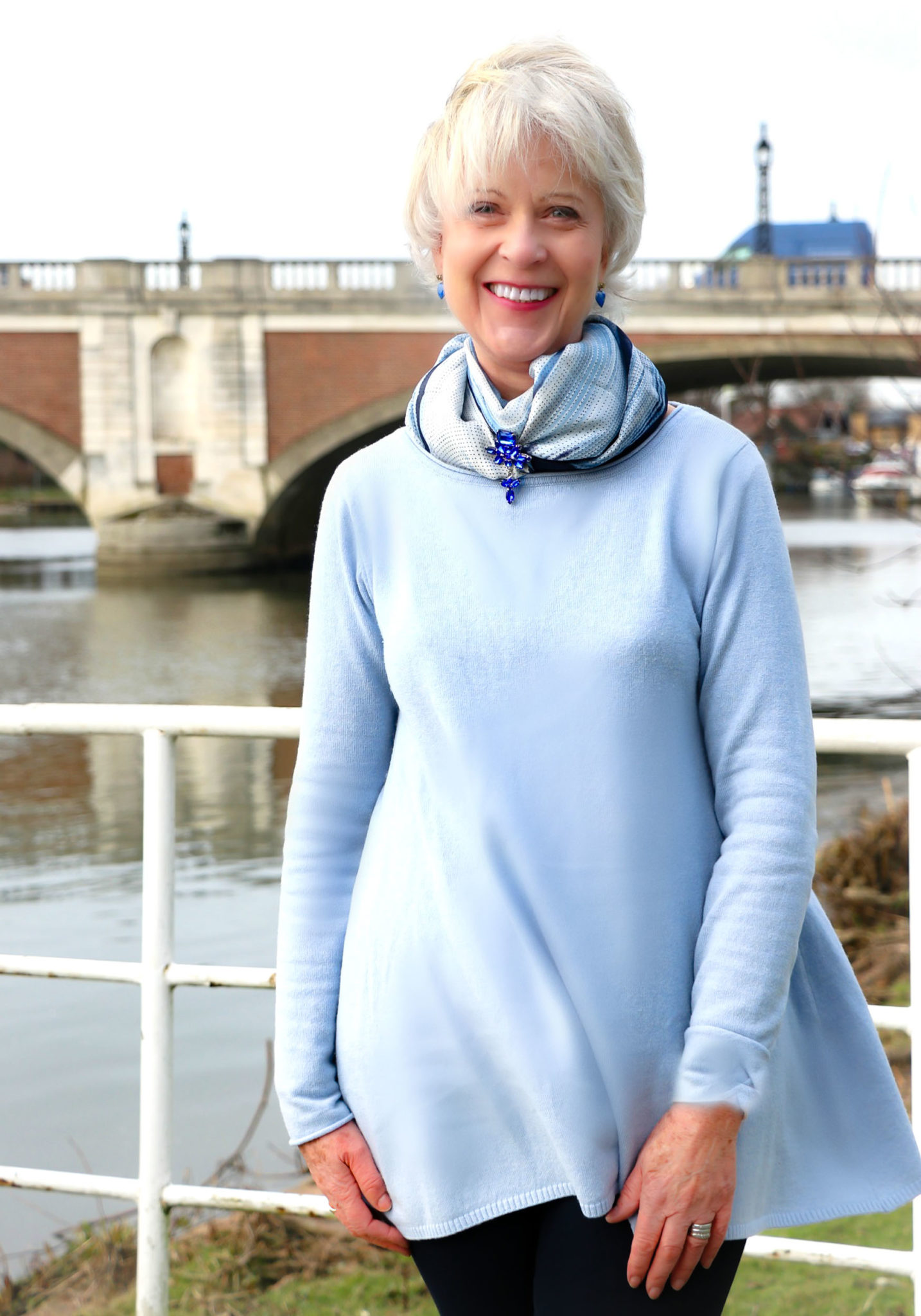 I love to experiment with unusual combinations. This creates the illusion of a more extensive wardrobe ensuring that no two outfits look exactly the same. Here I have added a broach to my collar style scarf. This, in my opinion, transforms an otherwise plain sweater into something more chic and elegant.
I have had several requests from readers to demonstrate how I tie my scarves. So here goes.
I have had the blue scarf I am wearing for many years. Interestingly when I have a wardrobe clear out I very rarely get rid of any of my scarves. A scarf is a good investment as it never goes out of fashion,
I have put together a selection of my favourite scarves. Click here to check it out.
My blue sweater is from WoolOvers and my grey top in the video is from Modern Rarity at John Lewis (similar)
Photographs by Laura Hines, follow her on Instagram.