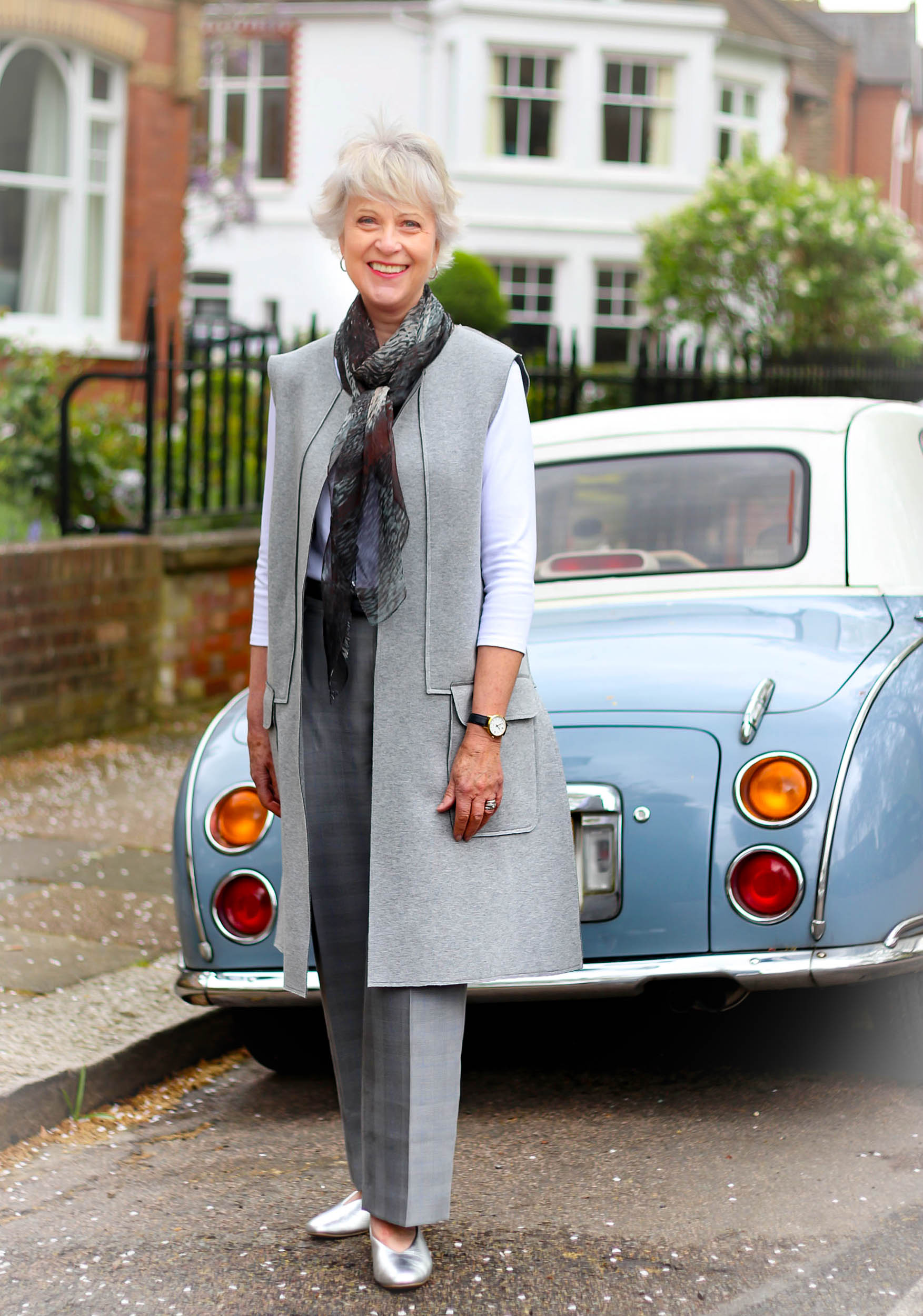 I recently showed you how I wore my new grey checked trousers as part of a trouser suit. If you missed it you can check it out here. I had a couple of comments on the length of these modern style trousers. In some ways I understand what you mean. Personally, I think that they are fine for the summer. They have a 2cm hem so I will probably lengthen them come the Autumn so that I can wear them with my ankle boots.
I am a great believer in maximising my wardrobe. I like to mix things up and wear individual pieces in different ways. So I decided to team the trousers from my suit with a plain white tee and a long line sleeveless gilet for a more casual look. I like the way the scarf blends with the colour scheme and at the same time adds a contrasting print. My M&S silver pumps (US link) adds a touch of bling.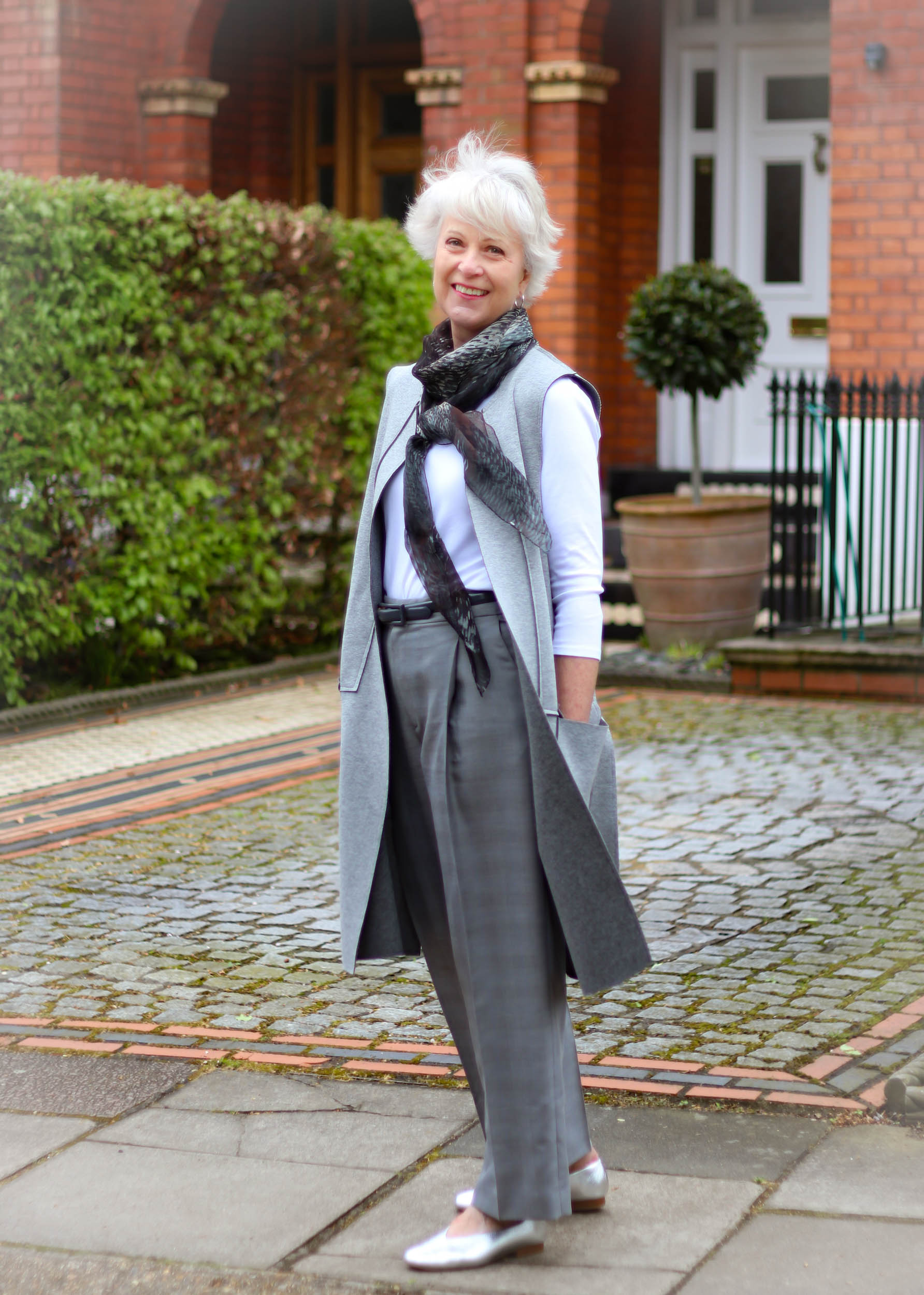 I am a great fan of longline cardigans and sleeveless gilets. In my opinion, they are a great way to cover our bums and hips and create a continuous vertical line thus adding an illusion of height. If you are petite I would recommend choosing a shorter option. They lift an outfit from casual to smart casual and can be worn for work or play depending on how you accessorize them.
OTHER OPTIONS FOR SLEEVELESS GILETS/JACKETS:
SCARVES:
The photographs were taken in Barnes village by Laura Hines, follow her Instagram.