Now for something completely different. I felt that my wardrobe needed a more formal outfit for the occasions when I want to portray a professional image. I have a few important business meetings scheduled in my diary in the next few weeks.
I was looking for something formal and yet with a modern twist. Whilst in Covent Garden recently I had a couple of hours to spare so I did some research. I am not that familiar with &otherstories however I was agreeably surprised to discover that if you look carefully they do have some gems. I tried the above blazer on in the store and it fitted well. It is oversized and double-breasted so may not work for everybody. The square slightly padded shoulders evened up my pear-shaped figure which I found flattering. When worn open it created a softer, less square silhouette.
Blazer from &otherstories matching trousers also by &otherstories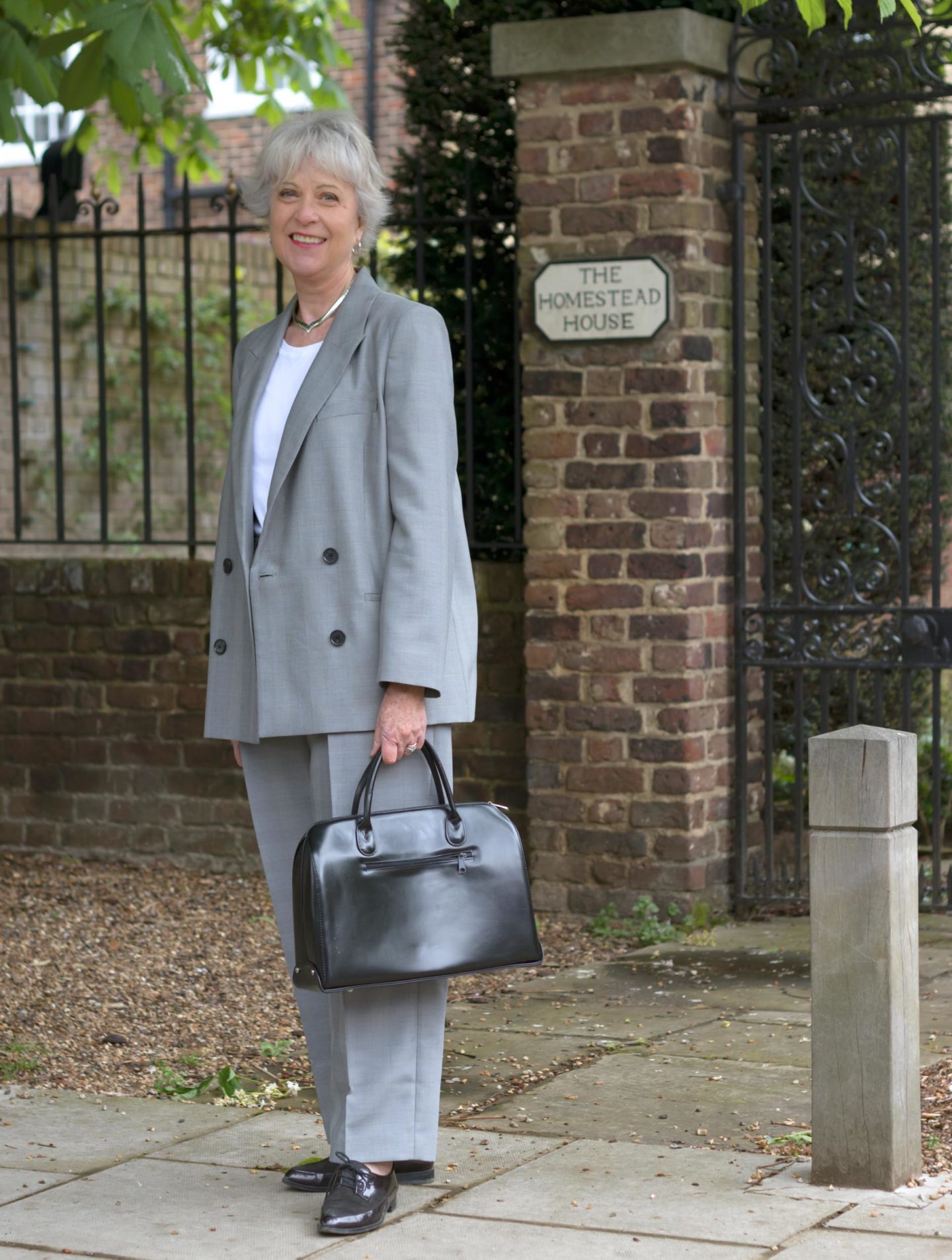 The look did feel slightly retro, circa 1995, however, the difference in the trouser shape made it feel 2018. I don't hold with the rule that if you have worn a look the first time around it should not be repeated. Unless your body shape has changed dramatically I see no reason why an updated version should not work. I have always liked trouser suits. I felt very "à la mode" in this one.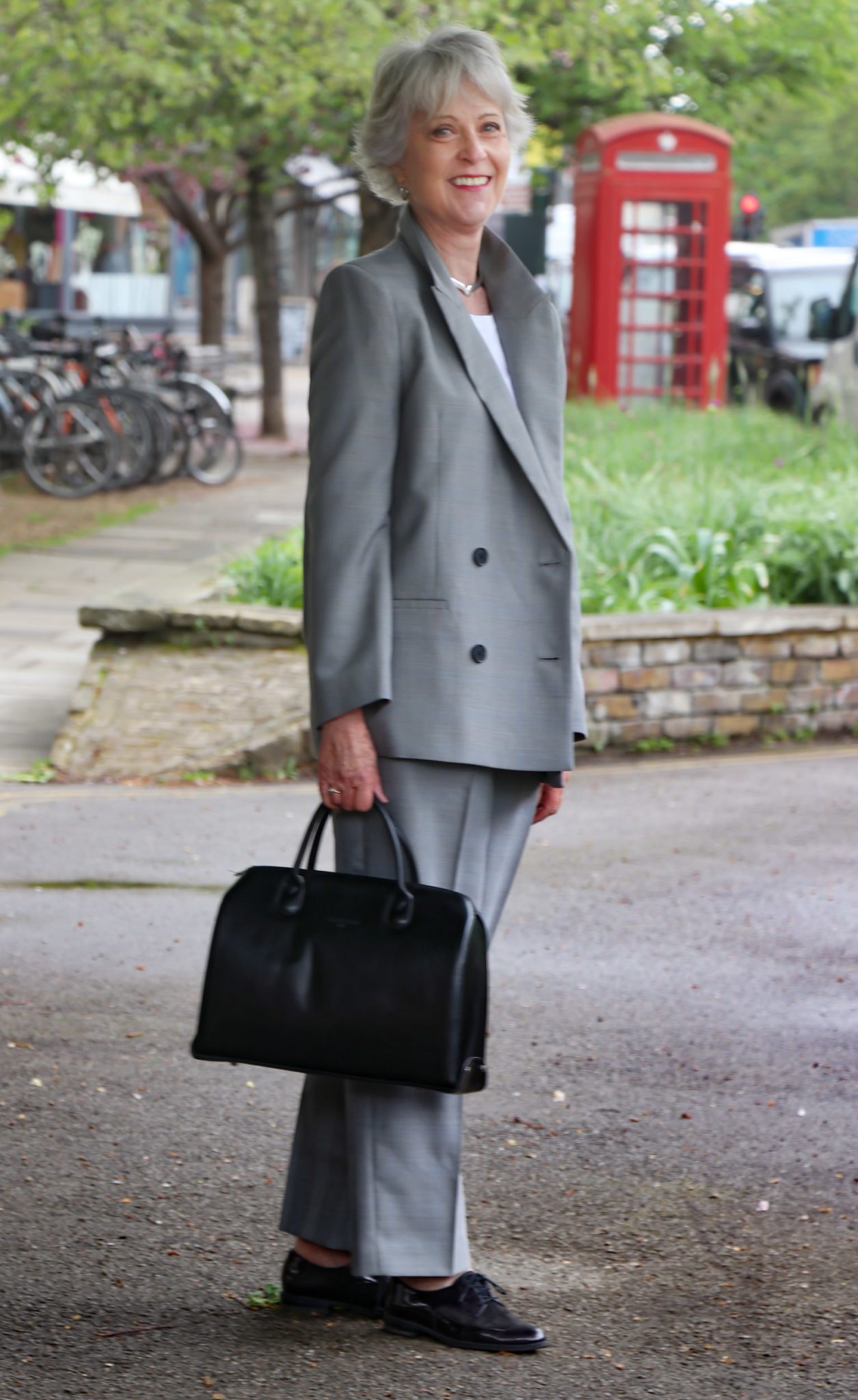 Under the jacket, I am wearing a simple white tee from MarksandSpencer.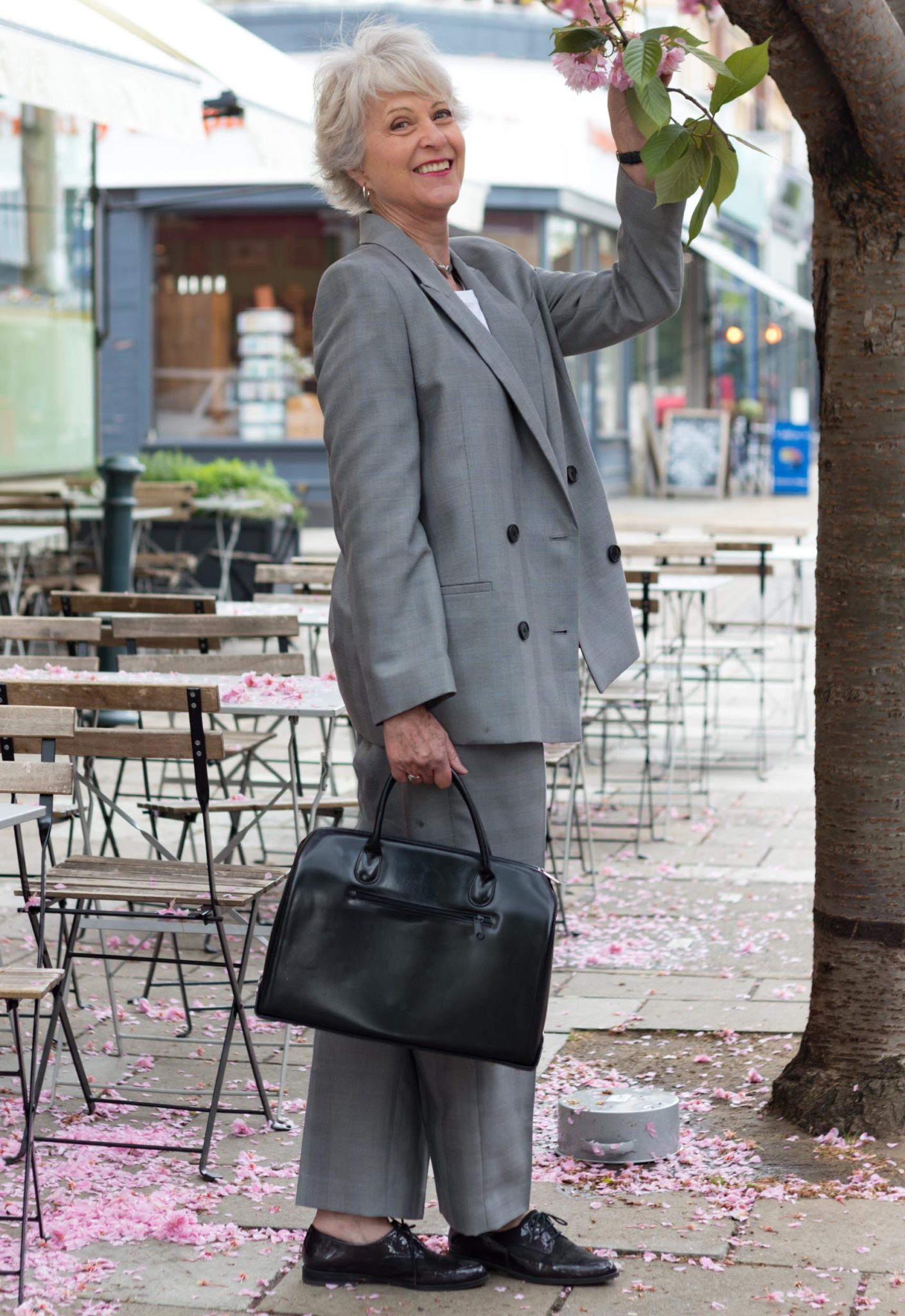 My brogues are by Paul Green (a few years old). My black bag came from a charity shop.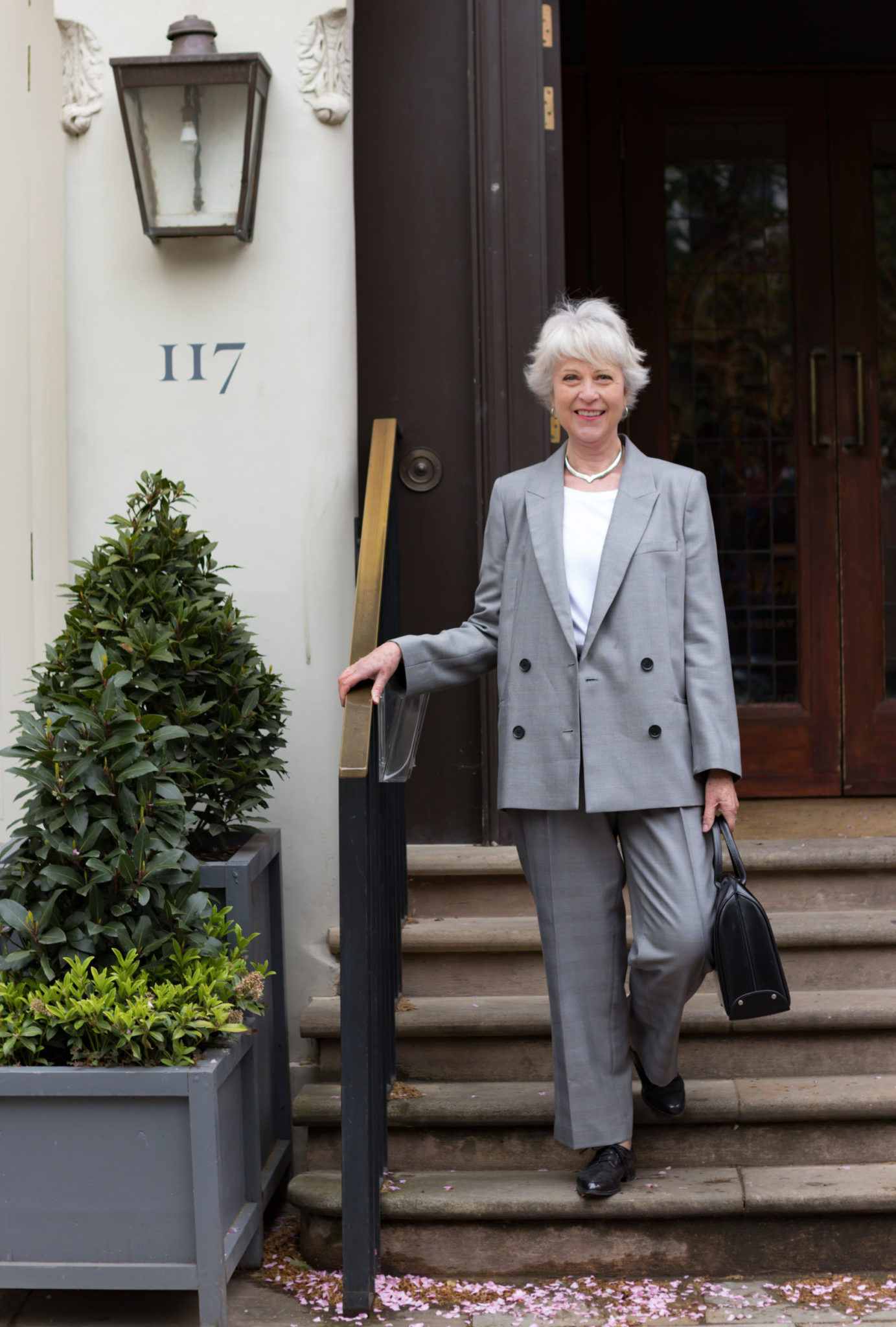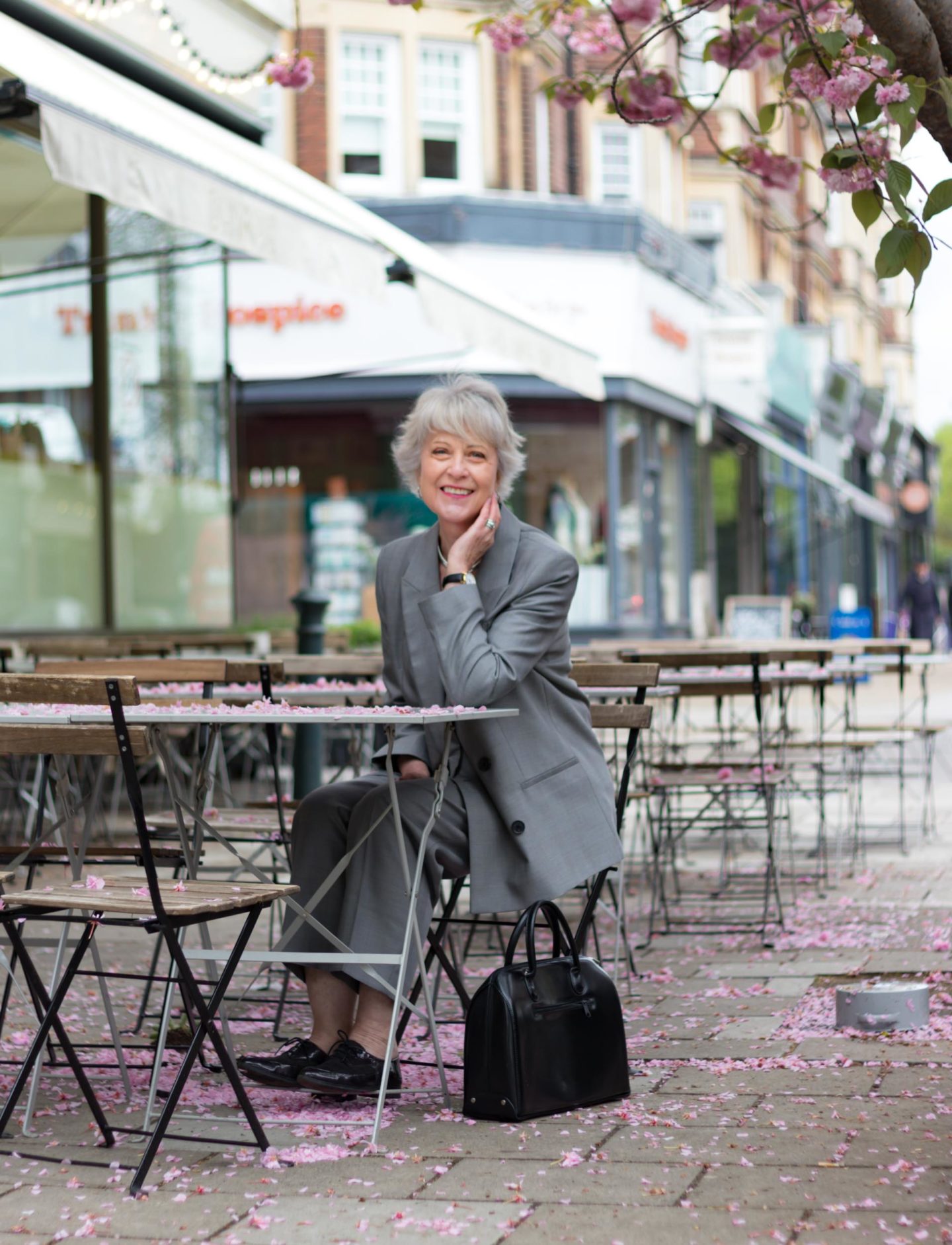 SHOP THE LOOK:
The photographs were taken in Barnes village by Laura Hines, follow her Instagram.