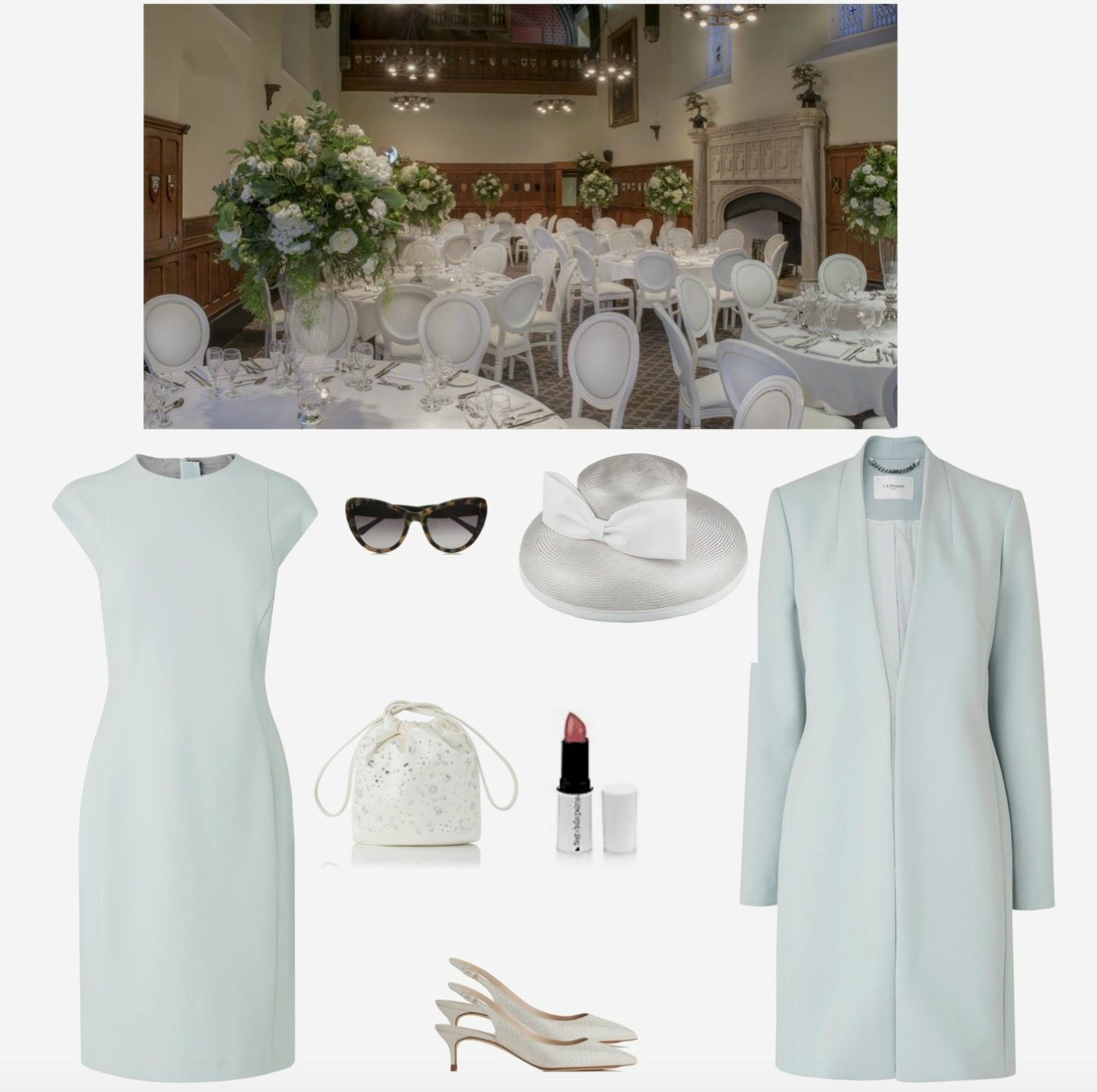 The excitement is building for the royal wedding this Saturday 19th. I can't wait to see what the bride will be wearing, however, what I find equally interesting is what the guests will be wearing. I thought it would be a good opportunity to check out what is available for the discerning wedding guest to choose for a formal church wedding. My guess is that many of those attending the ceremony at St. George's Chapel Windsor this Saturday will be conservatively attired in a knee-length dress and jacket or dress and coat, at least the older guests. Maybe the younger generation will be more adventurous. We shall see. Hats may possibly be more flamboyant than the one I have chosen.
The dress, coat, shoes, bag and sunglasses are all from LKBennett. It is an excellent shop for well-tailored formal attire. The individual pieces can be worn with other items in your wardrobe after the event. I wore a similar coat in pink as the mother of the groom a few years ago and I have since worn it several times with either navy or cream trousers. The grey straw hat is by Whiteley hats.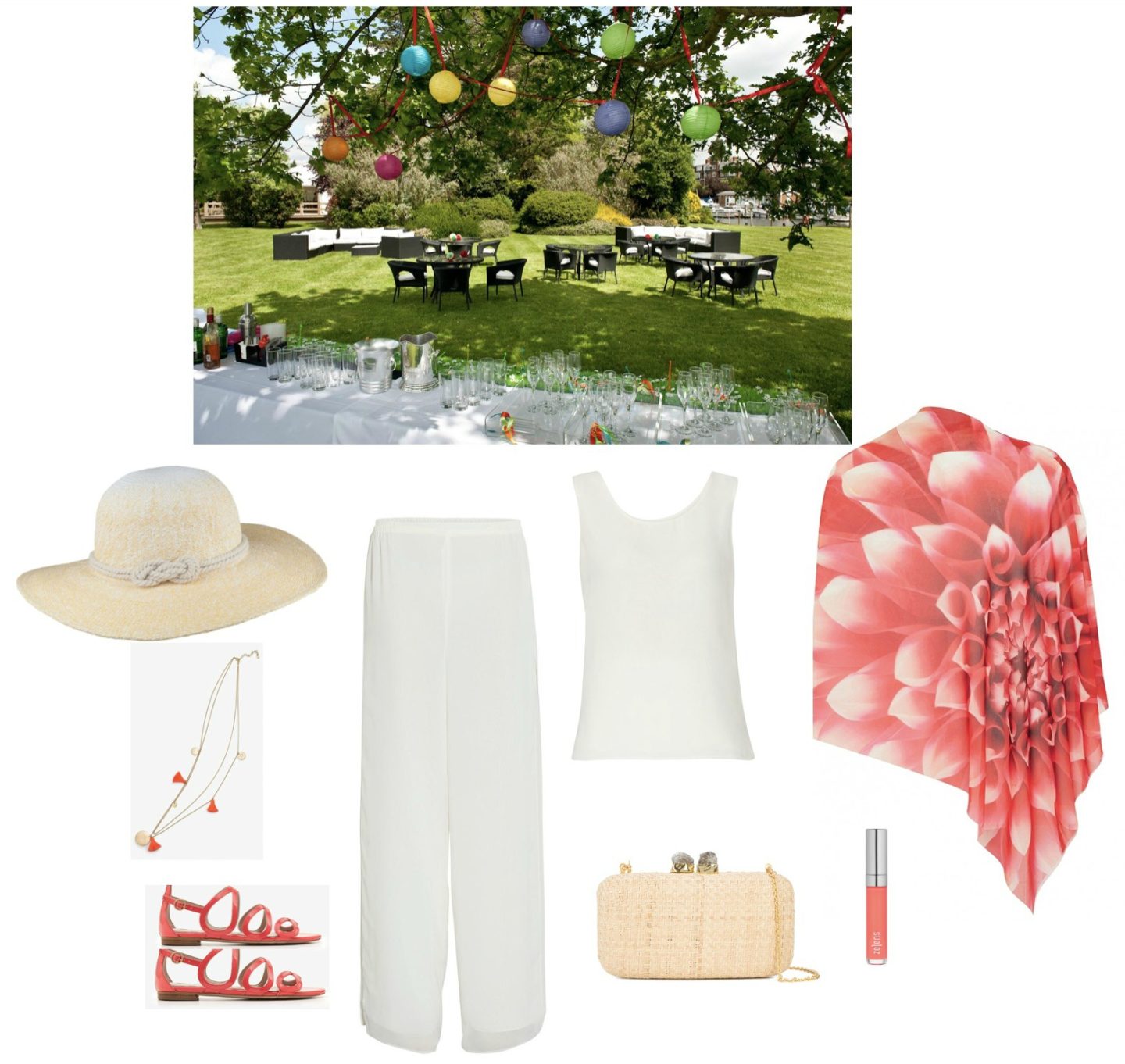 What to wear to a wedding is always a conundrum. Rules have become more and more relaxed over the years and nowadays just about anything goes. My advice would be to check out the venue. This could be just about anywhere, a hotel, a beach, a registry office or marquee in the garden. If it is a garden party affair I would go more casual and definitely wear low or flat shoes. Stick to styles that suit you and that you feel comfortable in. There is no need to wear clothes that you do not feel "are you". If it is a UK wedding take a scarf or pashmina to wrap around your shoulders, it can get chilly in the evenings.
Above: Straw hat // cream chiffon trousers // cream chiffon top // coral pink print silk shrug // Straw bag // Strappy sandals // necklace.
OTHER OPTIONS: