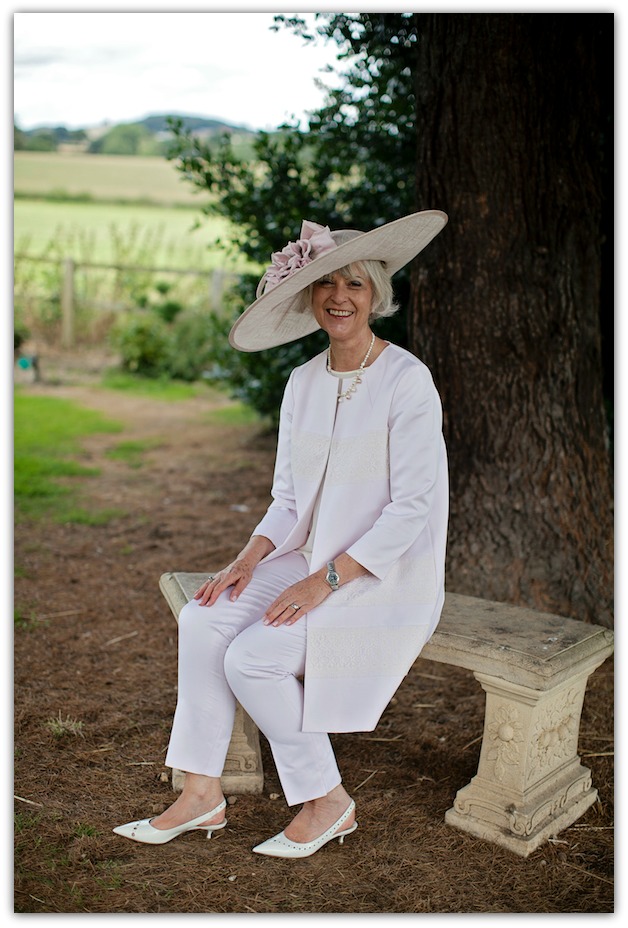 At last I can reveal the outfit I wore for my son's wedding on 24th August. I chose to take a slightly alternative route for many reasons. One of which was that I must have tried on every dress in London during the month of July. The major problem I encountered was the length, or should I say lack of, as most of the dresses I tried fell well above the knee. Not a good look for me in fact I don't consider knees are a great area of the body to be emphasised unless you are very young or have exceptionally amazing legs.
I decided to follow the example of the chic french women I had observed here. I opted for trousers with a loose duster coat in a delicate shade of pink trimmed with cream lace.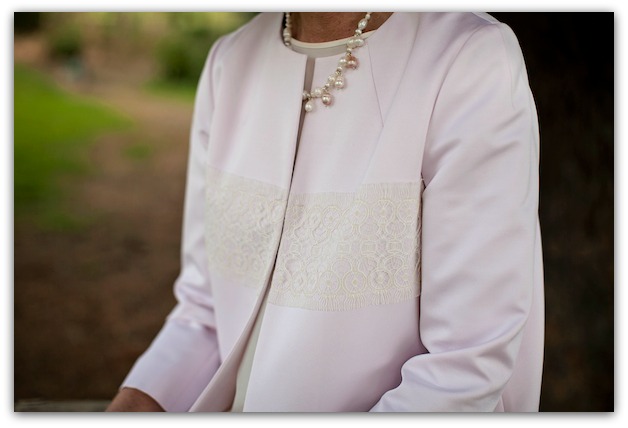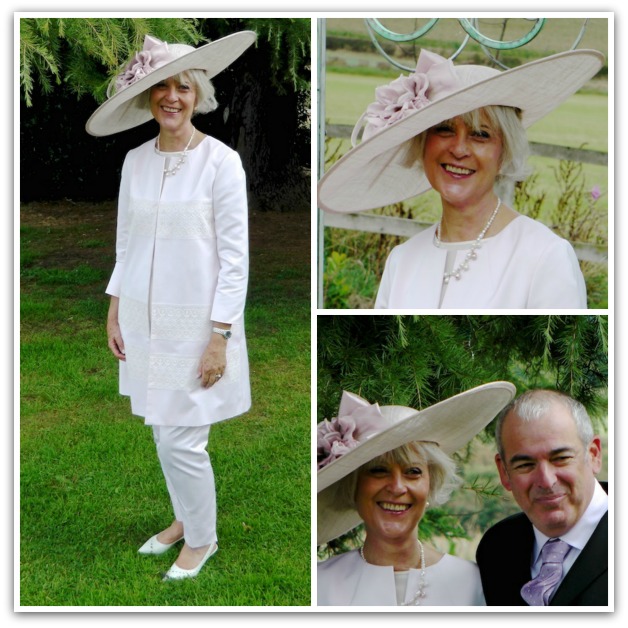 Photos above taken by my son-in-law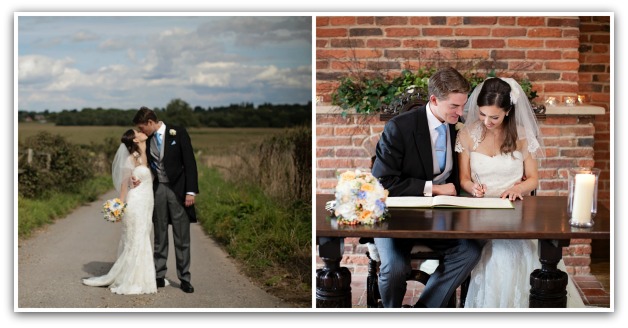 My outfit is by PauleKa a french designer.
Accessories
Shoes cream sling backs by Hobbs
Cream clutch bag (not shown in photos) bought in St. Tropez market
Pearl necklace again bought in St. Tropez market
Cream silk top, just showing under coat by Paul Smith from Fenwick
I also let my hair grow a bit longer and added some waves to soften the look and add width in order to balance the hat. I may keep it like that as it is a lot easier to style.