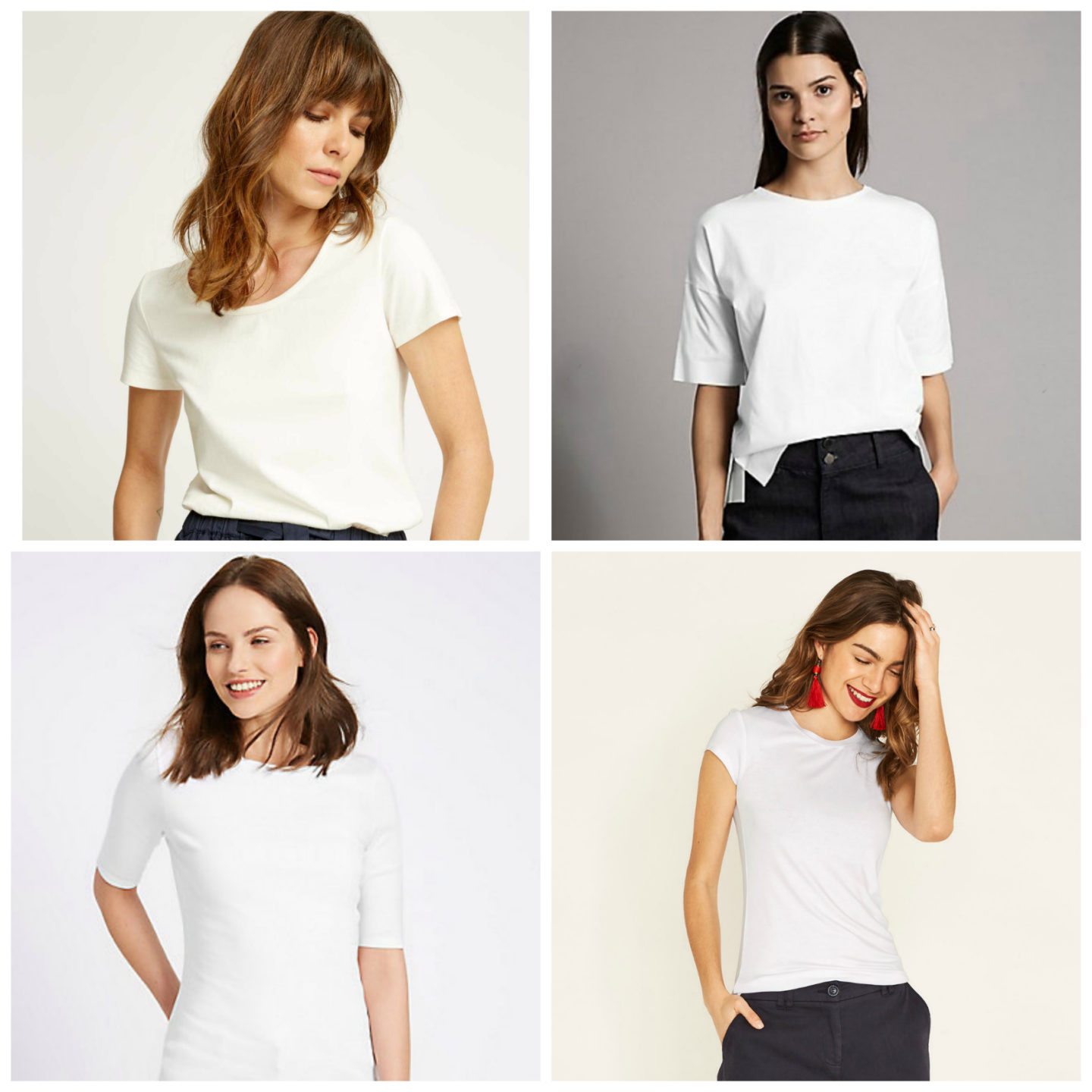 I don't know about you but I find it very difficult to find a good quality white tee at a reasonable price. One that fits well and keeps its shape after washing. It is not an item I want to spend a lot of money on. They generally don't last longer than one season and with my luck, I seem to get either grease or food spots on them. I could probably point the finger for this on my three small grandsons but this would not be justified as it is often my own clumsiness that causes the problem.
Following an interesting article in The Daily Mail I decided to do some research for myself and test out several white tees available on the high street.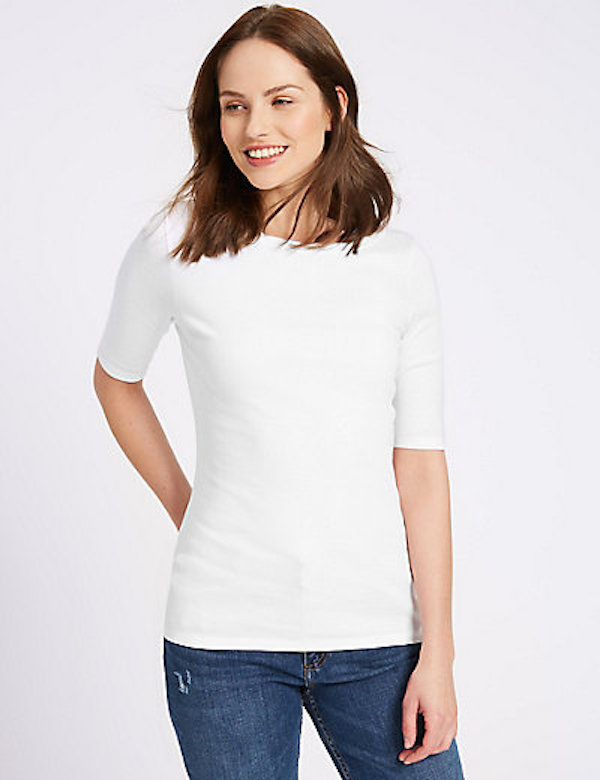 The tee above by MarksandSpencer came out tops at only £6.50. I really like the 3/4 length sleeves, which covered the worst part of my arms yet still looks summery. Good for wearing on its own or layering.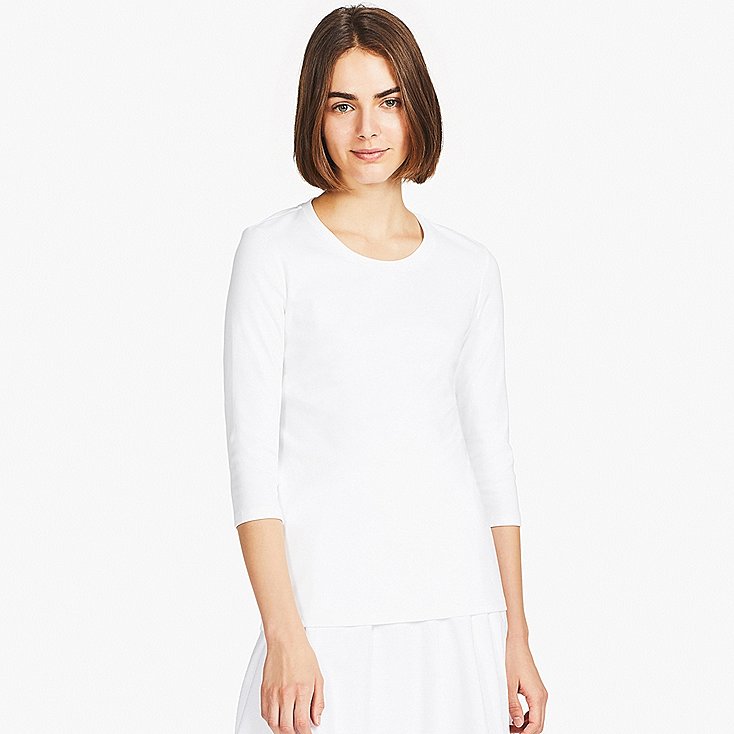 I have had this style white tee by Uniqlo for just over a year now and it is still going strong. Again I like the longer sleeves and it has washed well.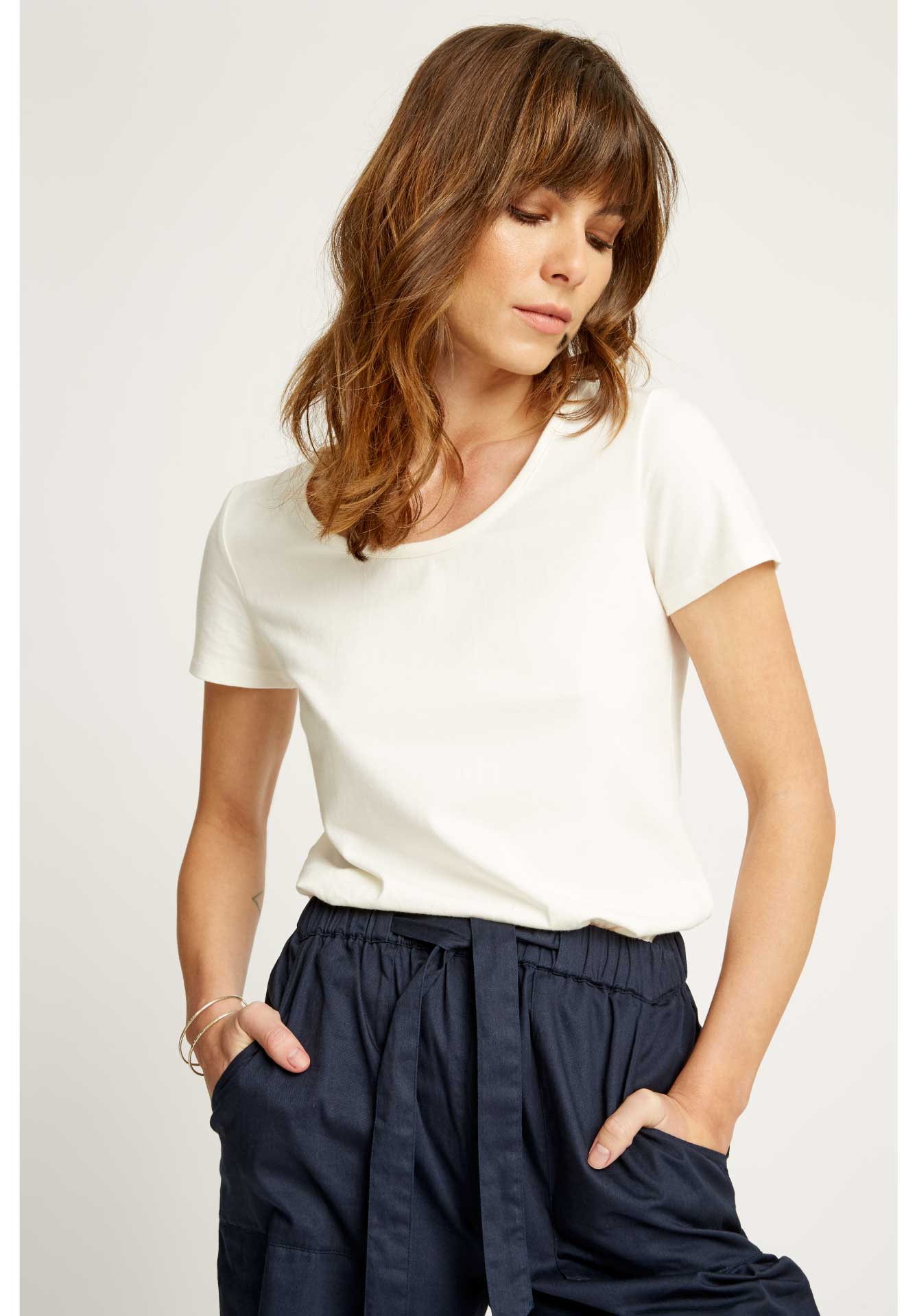 The tee above is by People tree. It feels very soft due to the high quality organic cotton and I like the brand's commitment to manufacturing in a sustainable way. I plan to wear this tee when it is really hot or alternatively under a v neck sweater. The colour is more ivory than pure white.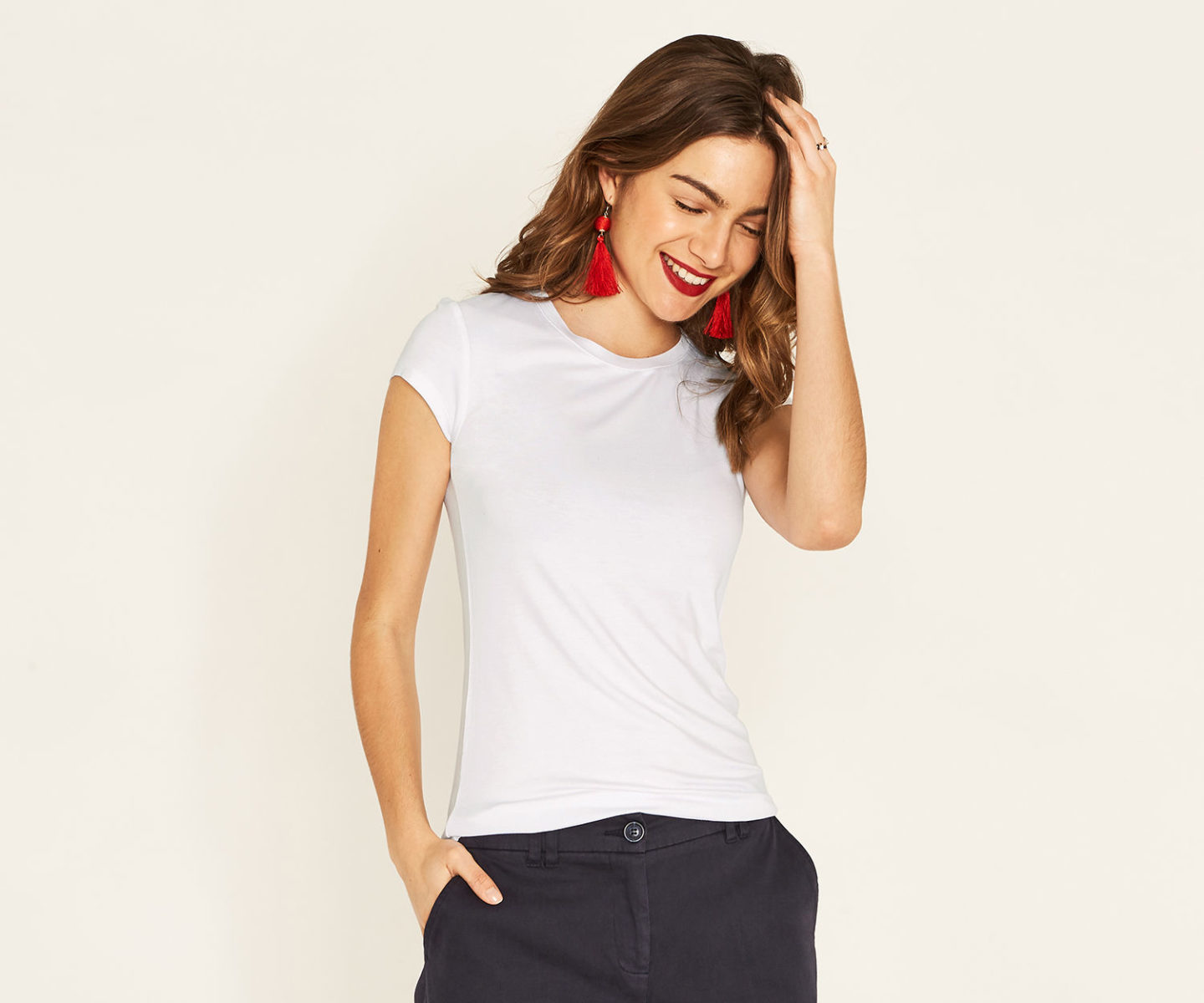 This tee by Oasis had a good report in the Daily Mail. I have not personally tried this. It looks a bit skinny to me. I might use it as an underneath layer.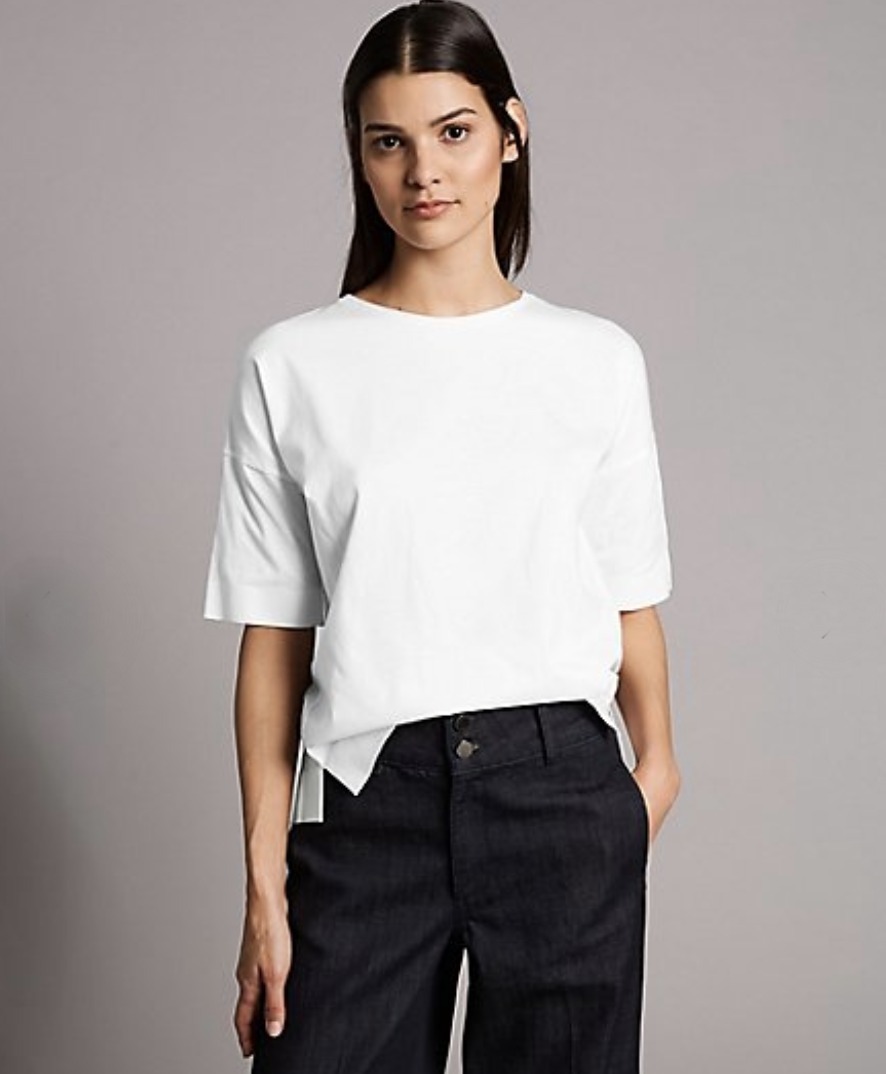 I ordered the above tee by Autograph at MarksandSpencer. It is good quality cotton but I felt that it was too boxy for my figure shape so it was returned. I felt that it was more like a white top than a tee.
Do you have any good white tees that you would recommend?