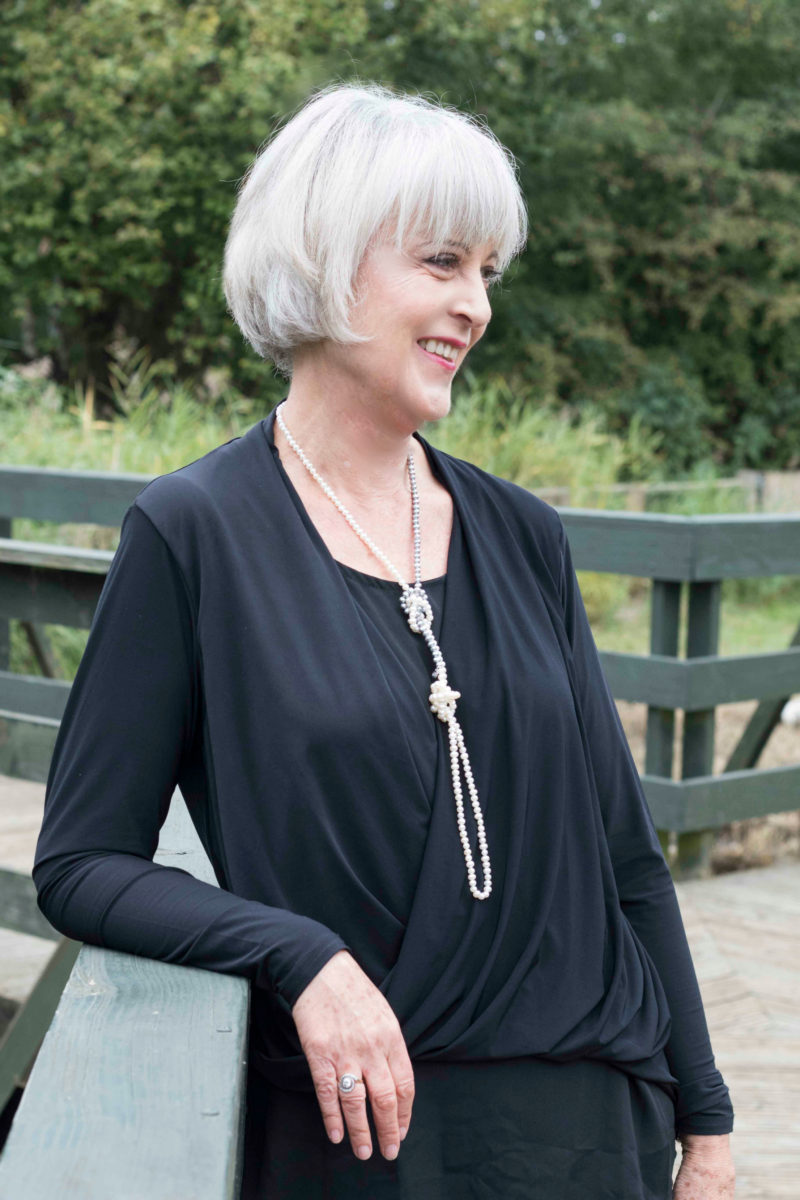 The saying goes that "diamonds are a girls best friend" I would suggest that "pearls are a woman's best friend". As we grow a little older jewellery, especially pearls are a great way to draw attention to our faces and away from any changes to our figures that we may not want to highlight.
Pearls have a luminosity that throws a flattering light onto our faces.
I have long been a fan of Claudia Bradby pearls. I partnered with them back in October 2013, when I showcased a stunning pair of double pearl earrings. They have become a go to piece of jewellery as they work so well with both day and evening outfits. You can see how I styled them with a classic Armani jacket in my previous post The elegant beauty of pearl earrings.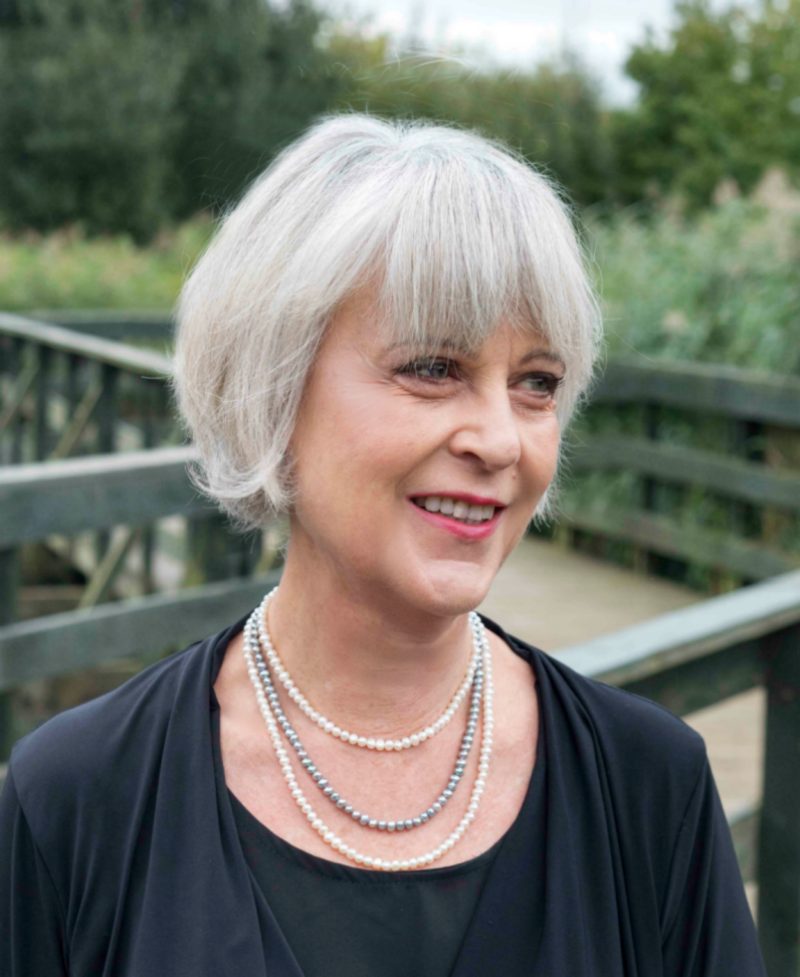 This time round I am modelling an Ombre button pearl rope necklace from the New Generation Pearls Collection. A classic rope style with silver and white button pearls creating an ombre effect. The beautiful harmonious tones of the pearls create an impact whether styled doubled-up or worn simply once around the neck.
As you can see from the photos they are extremely adaptable. You can ring the changes by wearing them in a variety of different ways. Firstly as a three strand short necklace, long as a single strand or my favourite look as a long strand with two knots. It reminds me of the 20s era and all those "flappers". Knot this pearl rope to highlight the contrasting colours and create a block colour effect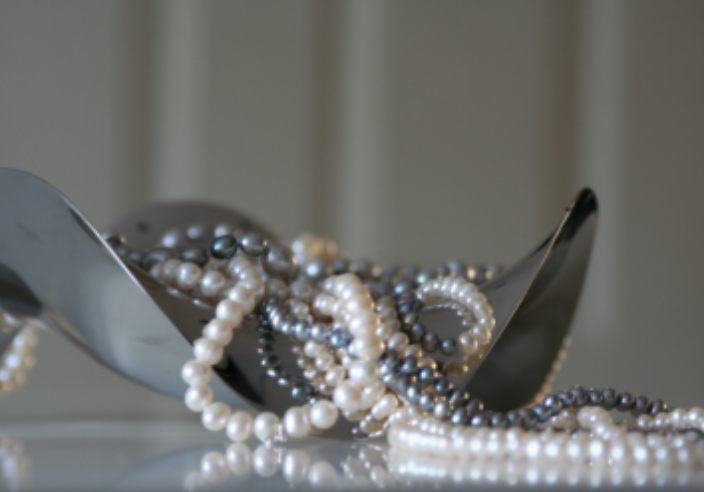 CLAUDIA BRADBY JEWELLERY IS A BRITISH BRAND THAT DESIGNS CONTEMPORARY PEARL JEWELLERY FOR EVERYDAY WEAR.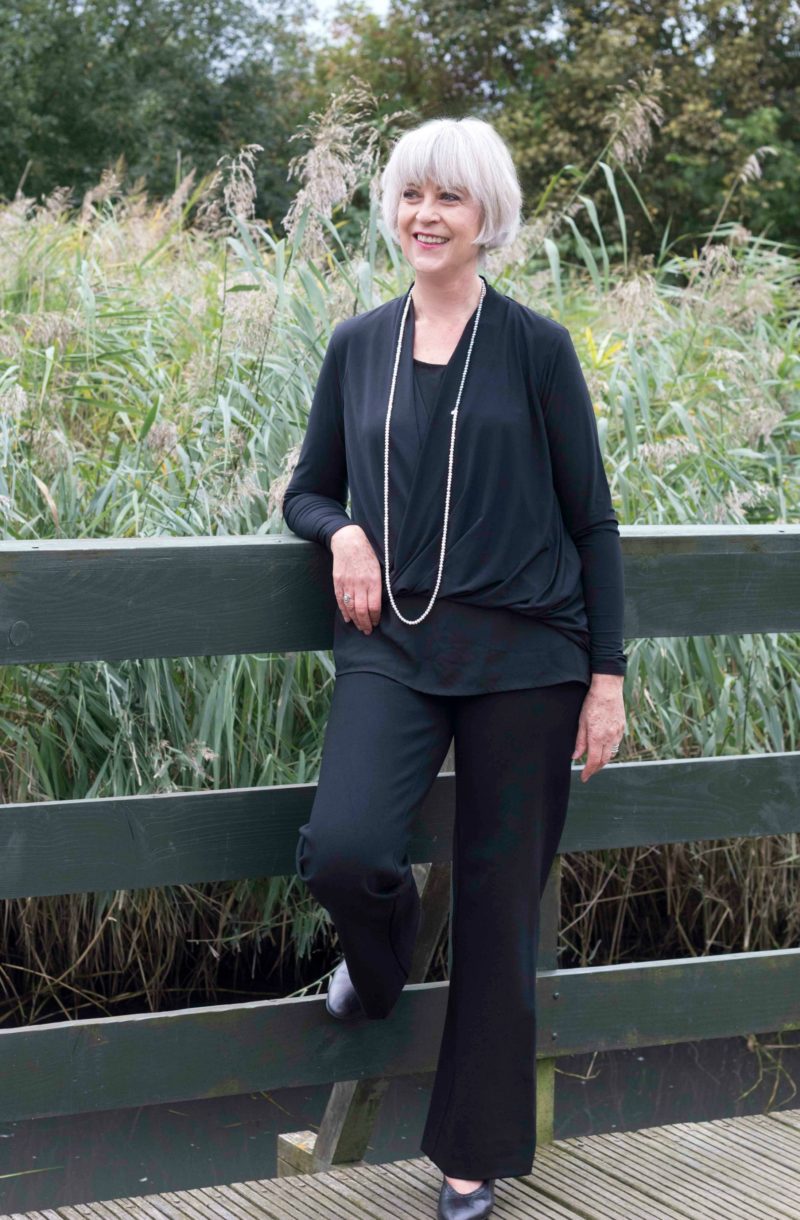 Quote from Claudia who designs each piece in her Hampshire based studio.
"Every design is modern, elegant and fun. We believe that every woman should be afforded the luxury of beautiful pearls, everyday. Worn by royalty and loved by celebrities; we design jewellery for every conceivable wardrobe.
The necklace I am wearing is from the New Generation Pearls collection. A limited edition of necklaces, bracelets and earrings. Designed to be worn ever day and styled in different ways.
We would love to know how you style your pearls.
Claudia Bradby are kindly offering an Exclusive 20% off with code – CHIC20 open till 31st October 2016. This offer is open to all my readers as Claudia Bradby do ship internationally. Details here.
This is not a sponsored post however I was gifted the necklace. All opinions are my own.
All photos taken by Julie from the blog JafintheBox. Do pop over and check out her blog. She offers great advice on fashion from a french mother of 3 perspective and recommends some interesting historical places to visit. You can see more of her stunning photography by following her on Instagram .