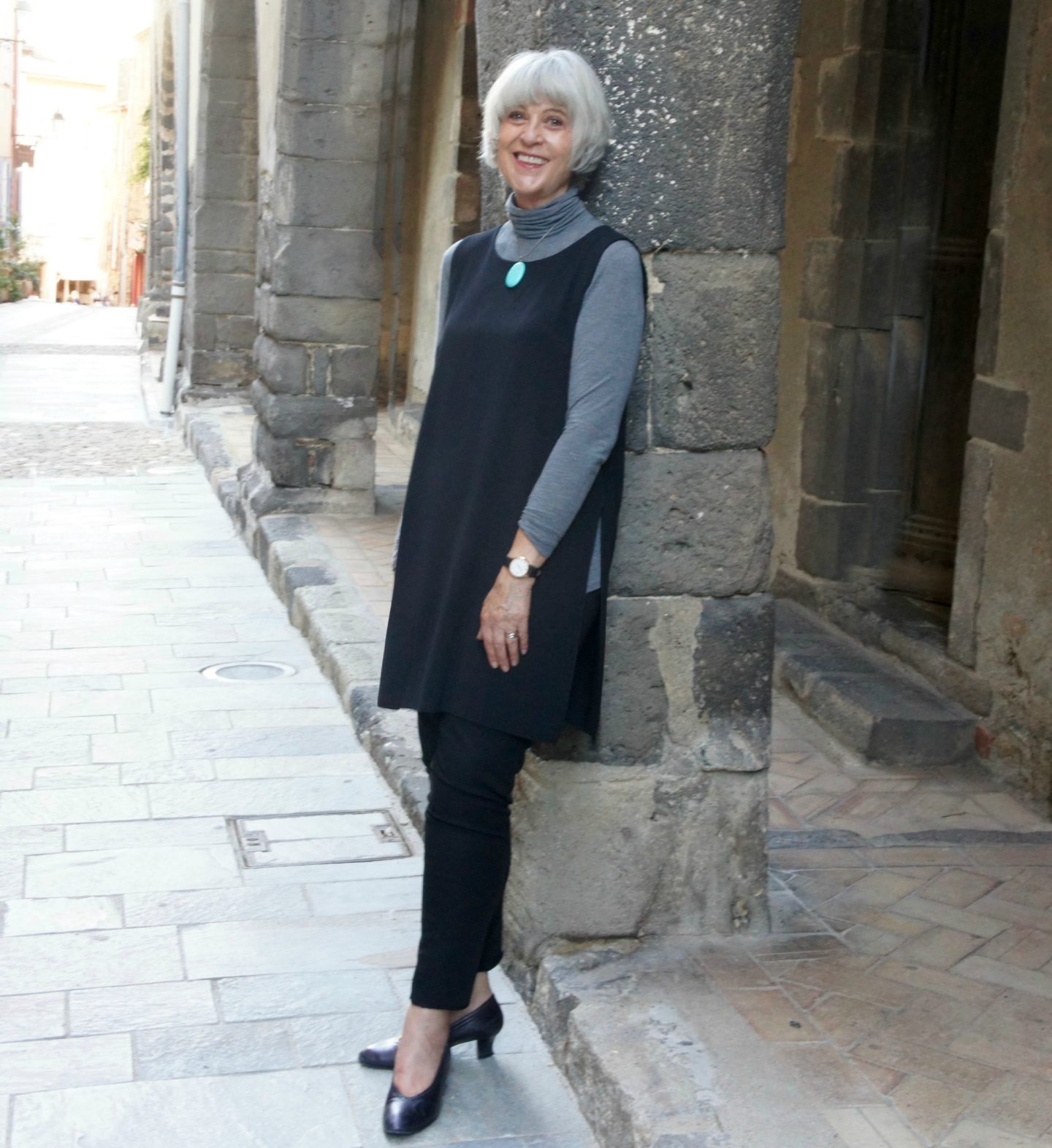 I love tunics and tunic dresses. I always have. I find they create a flattering proportion when teamed with trousers. It elongates the body and skims over the hips. If you are petite or have shortish legs you will need to play with the length of the tunic and trousers. I find it helps to match your shoes to your trousers as this gives the illusion of longer legs.
The tunic I am wearing here is by one of my favourite brands Hopefashionuk. See my previous post where I wore their sleeveless grey coat. I find that they understand the shape and cut that flatters us older women. Their sizing is also easy to understand and generous.
I have paired the tunic with a pair of simple ankle leg trousers by Eileen Fischer and grey rollback old similar. Pendant a gift similar.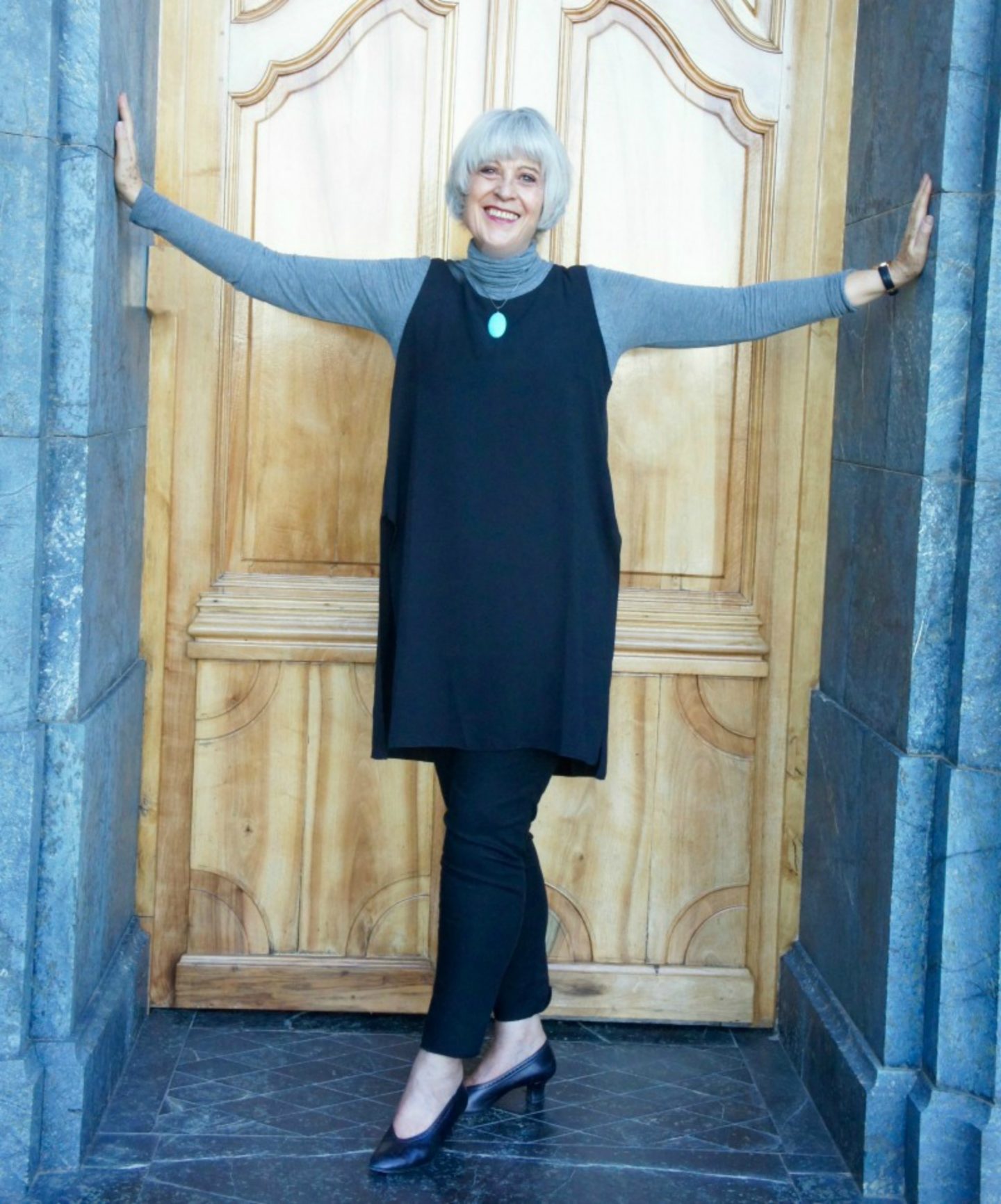 I think slim leg trousers are more flattering with this look. Wide trousers would look too bulky unless you are very tall. If you are ok to show your arms the tunic can be worn on its own. However I like the layered look with a polo neck. I am going to experiment with this idea by adding sweaters under some of my thiner fabric dresses to extend their wearability into the autumn and winter.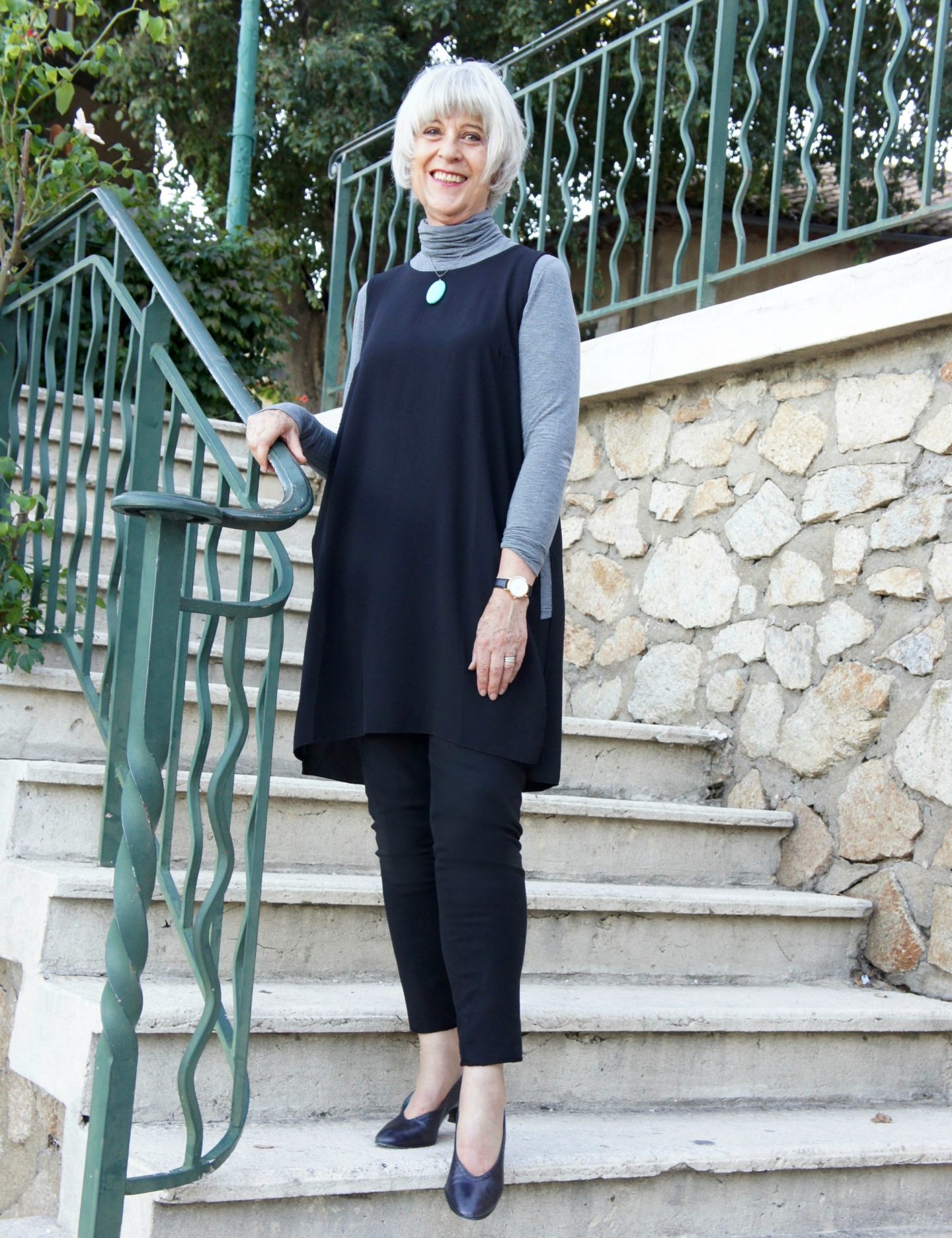 I am wearing a pair of simple court shoes with a small heel. If you want make this look more casual you could always add a pair of sneakers.
Photos taken by Dee in our French village.